Not all Star Wars fans start with the films. For many kids in the 90s and 2000s, LEGO Star Wars was the true first introduction to the franchise.
חנוכה (Channukah) is far from a holiday about gift giving. It is an annual re-dedication to faith and togetherness against the face of terrible odds. In fact, were it not for the commercialization of the Holiday Season, no gifts would be distributed amongst the Jewish People during this time of year. Nonetheless, my childhood was adorned with opportunities to engage with Star Wars before I even knew I liked it thanks to Channukah. Growing up during the Prequel Era meant that Lego Star Wars sets were in abundance and, as a Lego lover and a boy presumed (correctly) to innately love anything with blasters and laser swords, I was gifted quite a few sets over the course of several Winters. Not every Star Wars journey begins the same. Mine never even became apparent until long after I was introduced to the Galaxy Far Far Away through Lego Star Wars.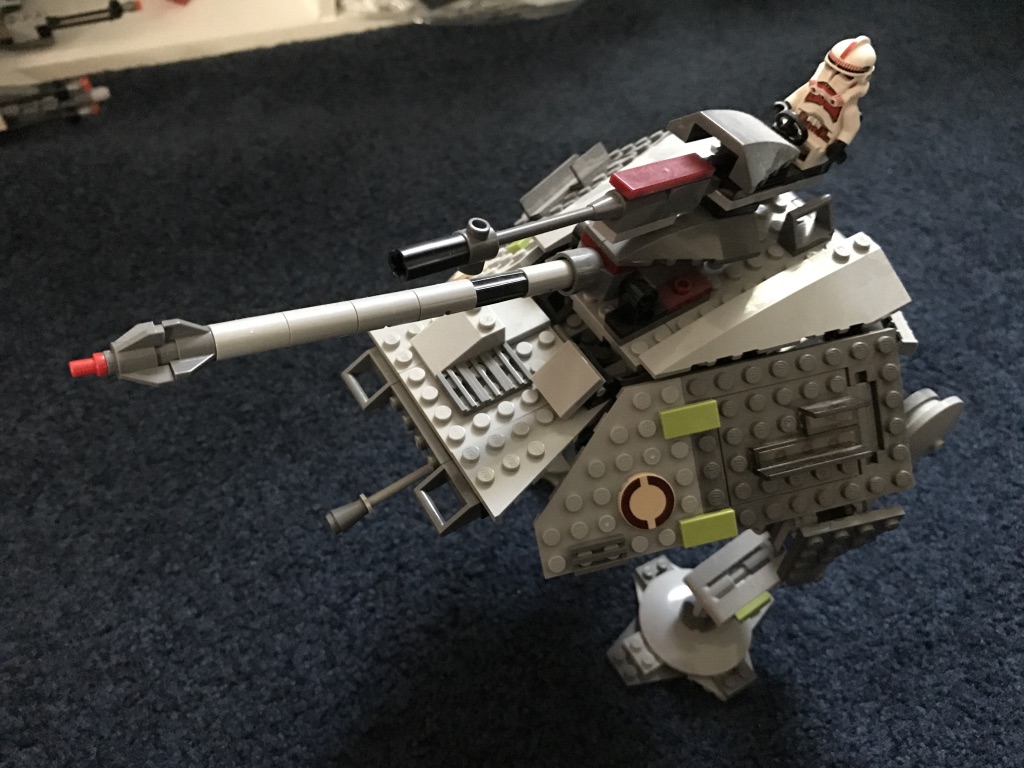 I can still feel the texture of the plastic bags that some of the Lego Star Wars pieces came in. Not the standard, smooth bags. The ones with the holes that special pieces were often packaged in. When it was time to open up that crisply crinkler, first came a ritualistic running of my hands over the tiny holes. How could I waste such a precious opportunity for a special tactile sensation? Clicking Lego bricks together is amazing, and the sheen of an untouched instruction manual will always be exciting, but it is those strange and rare bags I loved to feel the most. Barely filled with little plastic bricks, those bags ripped open with such a satisfying zip, as opposed to the gregarious pop of the standard plastic bags which sometimes resulted in a mess on the dining room floor beneath my chair. Those little holes that, when rubbed together, sizzled so satisfyingly are what my fingertips long for from those hallowed boxes.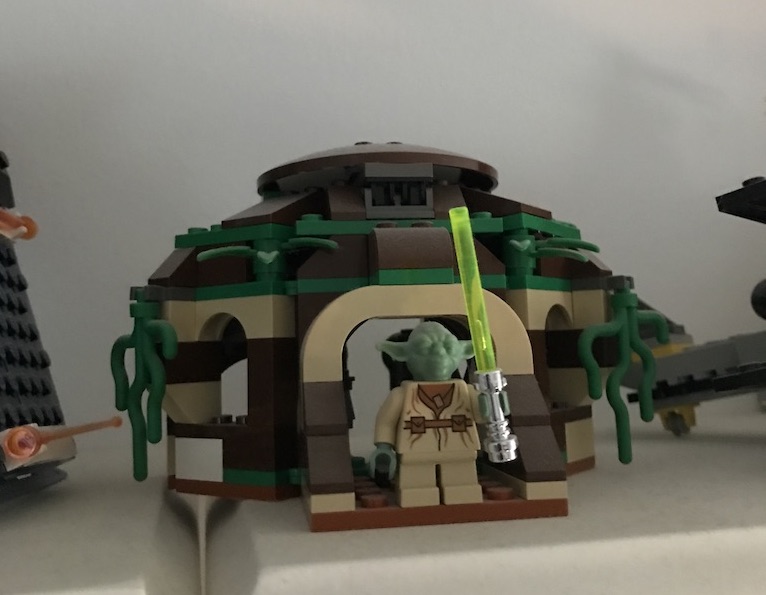 I had very little idea what a Star War was at the time. Star Wars Episode I: Racer for the Nintendo 64 was a beautiful pipe dream; way too hard for me to complete even the first track but still constantly calling to me from the drawer my cartridges were kept in below the television. I had also rented the original trilogy from Blockbuster over the course of a year or so, though my memories of those viewings are somewhat conflated with my concurrent memories of the Star Wars Trilogy Arcade game I occasionally loved to lose in at the mall.  However, my personal missions to Hoth and Endor did little to connect me, at the time, to the Lego X-Wing, B-Wing, Yoda's Hut, Millennium Falcon,  Star Destroyer, AT-ST, AT-AP, and ARC-170 I had been gifted and built. These various bits of merchandise and cinema I consumed never really pieced together in my head, honestly.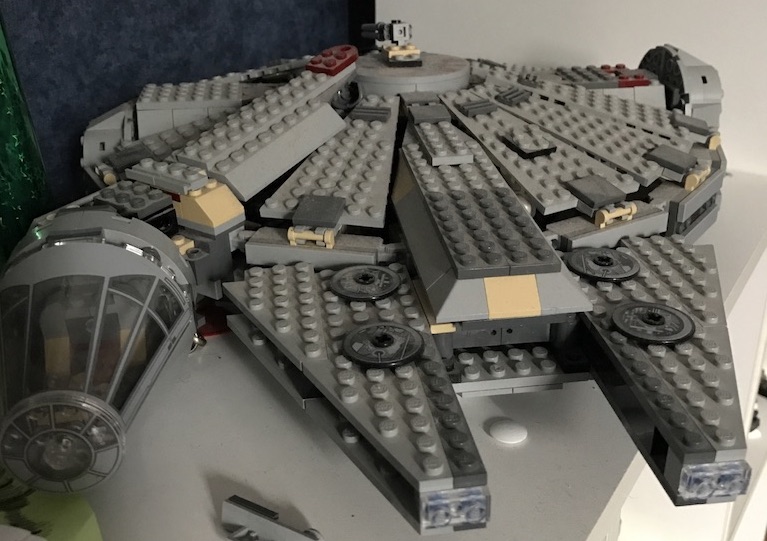 Nonetheless, I loved those Lego Star Wars sets. I still hold an enormous sentimental attachment to them; collected dust and broken pieces included. My Star Wars journey began unwittingly with an abstract love for porous plastics and an amorphous attachment to an unavoidable, ubiquitous space fantasy. It all makes sense though in retrospect. My bond to the franchise today is ultimately is embedded in my awe at the vast and nearly endless amount of information and stories to behold from the galaxy far far away. Of course I managed to find joy in the completed Lego sets. More so though, it is no wonder that I loved every moment and component that led to it, including the obscure texture of a small plastic bag.
I had no idea how my attachment to Star Wars would evolve over the years, but fortunately, my family was prescient enough to surround me with the franchise that would eventually give me so much meaning. I still keep all my Lego sets put together, repairing them now and again. While the commercialization of Channukah is far from my favorite aspect of the Festival of Lights, I would certainly never reject a new Lego Star Wars set to add to my collection and those little plastic bags with the holes to play with again!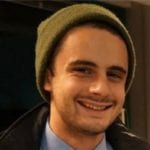 Jason wants to tell you about his current job, but he's afraid that it might be more trouble than it's worth. When not writing, Jason works on food justice and sharing music with communities throughout the region. Or he's unlocking Xbox achievements.