The artist series continues! In a vain effort to submit his plans for shirt designs to be sold online, our hero James Volpe rebelled and set out to sell them on his own.
My t-shirt designs are well, different. I have submitted them to all the tee-of-the-day sites and got the same response, "Your designs don't quite fit with our vision" or "Thank you but your design is not in line with our core audience." Until one day I found teepublic.com. They allow you to publish whatever design you want and the people decide. So I published my first designs the "I'm with stupid" series. This classic t-shirt design declared that "Hey I am just with this idiot over here." There are not many t-shirts if any in the films so I imagined what would these shirts say in the Star Wars universe.
I cannot teach him.
Yoda is my favorite Star Wars character of all time. His shirt would have said "I cannot teach him" because for 800 years had he trained Jedi and he knew better than to train a youngling with no patience, no discipline, right?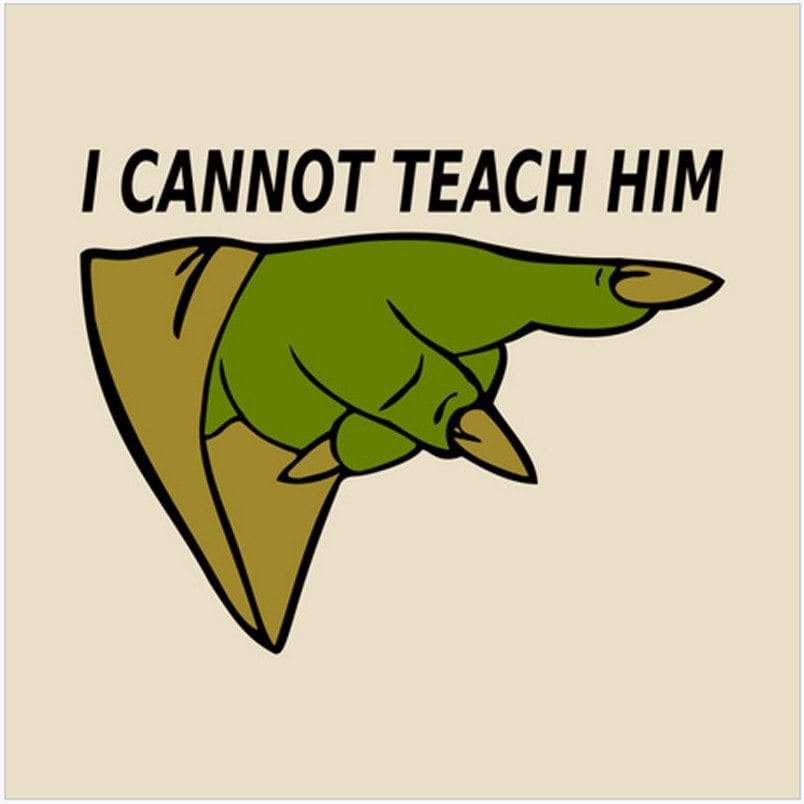 "He's no good to me dead."
Next to Yoda, Boba Fett is the best. He always gets his bounty and never says die. Fett escaped the Sarlaac Pitt and even stood up to Vader. Need I say more?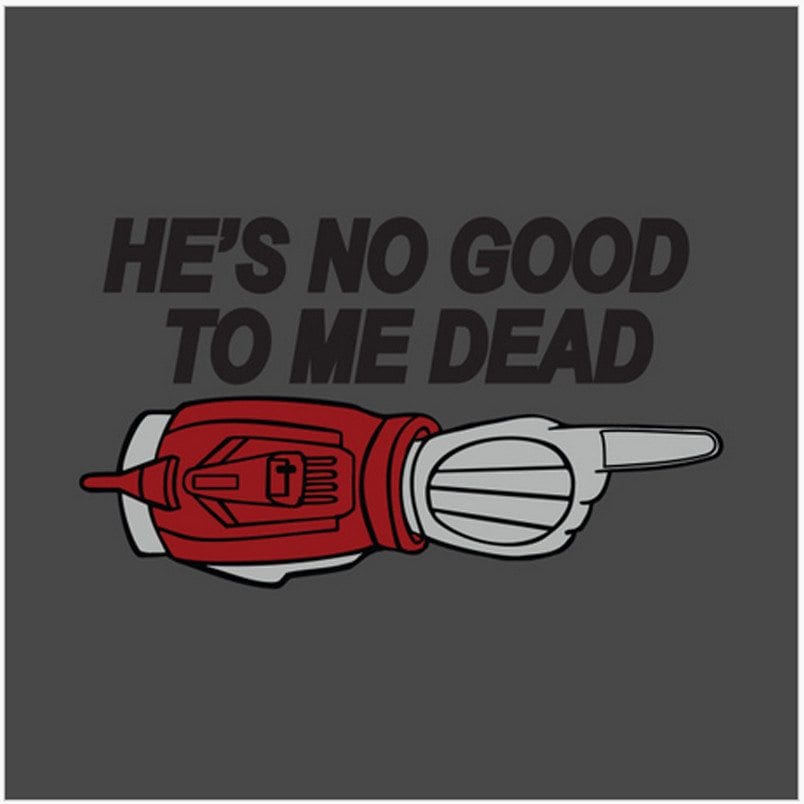 "He shot first."
Everyone knows, Han shot first. Even Greedo would admit it, if he survived. Why George, why?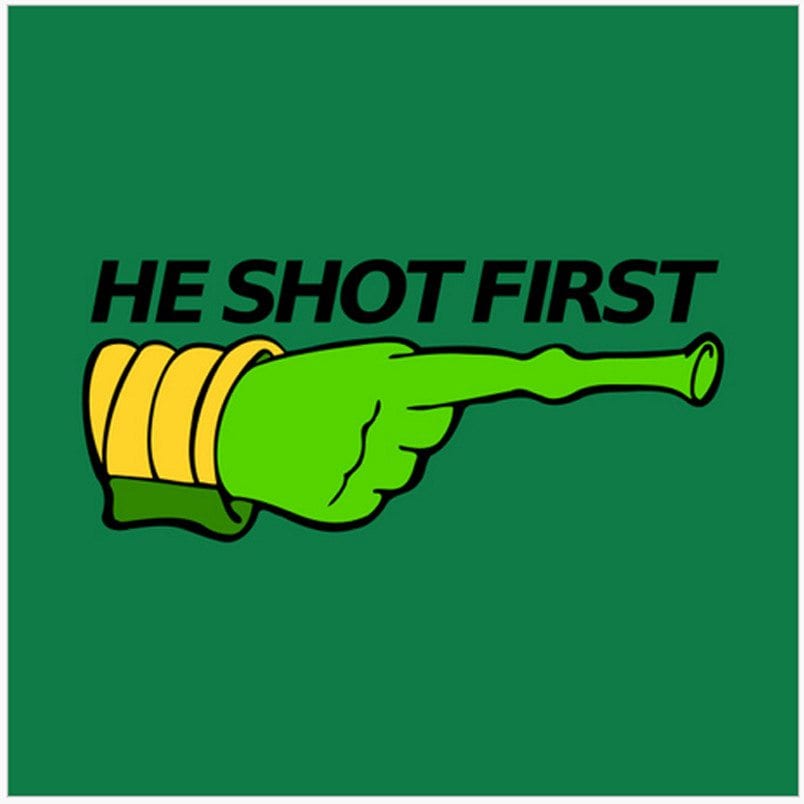 He is as clumsy as he is stupid.
The ultimate in insults. Admiral Ozzel felt that surprise was his best option. Vader had a "differing opinion." Because he is as clumsy as he is stupid, you are in command now Admiral Piett.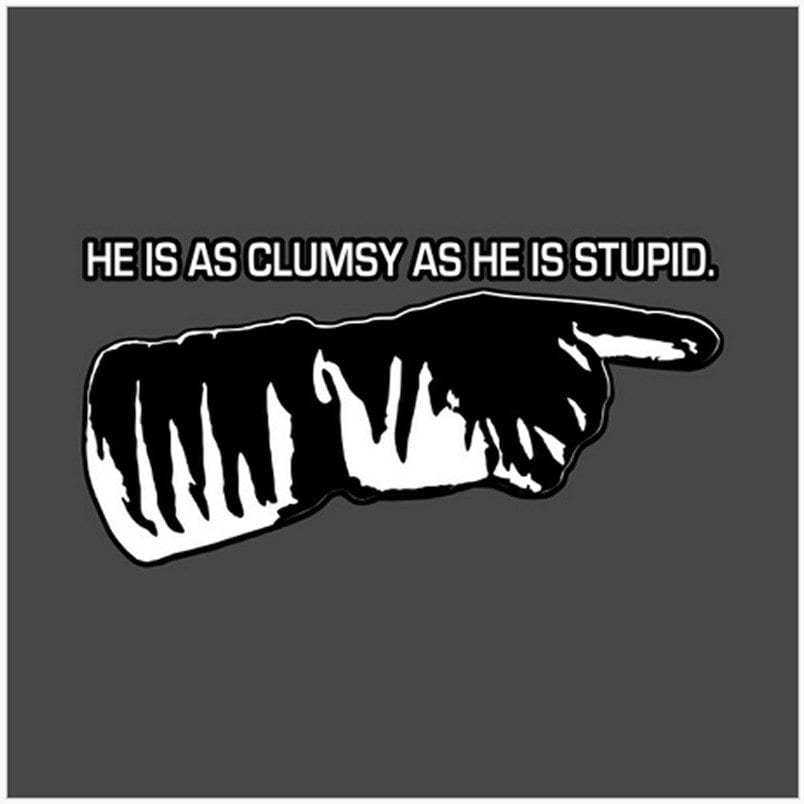 ---
I have to admit, these are not the typical Star Wars inspired shirts out there but I hope fans enjoy them and the other designs I have available on teepublic.com. Check them out at http://teepublic.com/user/volpedesign and further discussion on Episode 17 of Starships, Sabers, and Scoundrels: https://t.co/ksdPg7m6D6
James Volpe, aka The Ska Geek, is a life-long child of the Force. Born just before Star Wars hit the theaters, he first saw Star Wars and Empire Strikes Back at a drive-in double feature in 1980 as his first silver screen experience. Ever since then, Star Wars has been part of his life and inspires his art work and graphic design. His art work can be seen on the RetroZap network: Brews and Blasters logos, Ki Adi Monday shirts and promo video, Starships, Sabers and Scoundrels banner and various others. His podcast, The SKA GEEK Podcast, combines his two favorite things, being a geek and listening to ska music. Find him on twitter,, facebook and his website.