Happy New Year 2019! 2018 was an…interesting…year, and as we look forward to 2019, there are so many exciting things to do, and so many exciting things to share with you. Read on to recap the past year and hear about the road ahead.
Happy new year 2019! I sit here, in the very spot as I did last year, at the very time I did last year, to write a happy new year post in the same manner that I did last year.
One of the most honest curses I've ever heard comes from literature. "May you live in interesting times." I reflect on this as I look back on 2018 for we \indeed live in interesting times, for better and for worse. At times over the past year, it seemed that the worse had overtaken the better; an irrevocable sundering from a dream of a society that strives for improvement—even if we disagree on the course of action.
I speak of those forces that strove to divide us, pollute our communities, destroy our discourse, and poison our pop culture. Racism, sexism, and intolerance were rampant, at such levels I have never seen in my lifetime. And it was all done to change us, to make us angry, to rage against the dying of the light and insurmountable ignorance—instead of embracing that light we hold so dear.
There were times I doubted (for the first time) if RetroZap should continue, if it had a place in a cowardly new world full of divisiveness. Would anyone want to read an article or listen to a podcast that chose to focus not on trumped-up feuds, but instead on what makes our pop culture special in the first place—those aspects that inspire us and reflect back at us what is truly unique and special.
In those dark days, two things happened; first, it was discovered that Russian trolls were in fact working to divide us in a concerted attack on geek and pop culture. That happened, for real, and ultimately, they failed miserably, because we're still here.
The second thing that happened was YOU. You kept on reading. You kept on listening. You joined our newly minted community on Discord. At the very moment things were falling apart, WE all came together instead. WE created something new. WE found a way forward. I've used this moment to be thankful for your patronage and support before, but that pales in comparison to the gratitude I feel now, at the edge of 2019. RetroZap would not be here without you. I founded RetroZap, but I am not RetroZap. Not any more at least, not alone. You are. We are. We are all in this together now, and that is bigger and better than anything i could have ever imagined. You inspire me, and I owe you my eternal gratitude for sticking with us. I'll never forget it, or what it meant this year. Thank you.
With that in mind, I want to make a special announcement.
Join RetroZap Staff! Applications are Open!
That's right. Starting January 1, 2019, applications are officially open to join RetroZap staff in any capacity. Writers, podcasters, video creators, artists and more—if you want to join a team of creatives committed to producing the best work they can while supporting one another as a team, this is the place for you. A URL will be set up soon, but if you'd like to apply immediately, just end an email to [email protected] with the subject line "RetroZap Staff Application" and provide some details on how you'd like to contribute! A few things to note:
If you have applied in the past, you are welcome to apply again. We will also be reaching to previous applicants soon.
Interested in gaining experience on the inner workings of a web site, but not sure where to start? We're also looking for graphic designers, social media managers, and those with other skill sets outside of the creative arena. Our team is positive and fun, and it's a great way to gain experience and network.
We welcome ALL people and are looking for all types of talented people worldwide to contribute. The only criteria is that you have something you need to say and want to join a team.
There's more to come. RetroZap will never be the biggest site in the world, and frankly I don't care if we're ever  commercial success either. The goal of this site is to create the best content on the internet; to dig deeper, to analyze further, to think more, to have more fun, to laugh more, to reflect more, to persevere. And it will, because in 2019, we will be a light in whatever darkness may or may not come.
Happy New Year! Stay safe, be excellent to each other, and party on!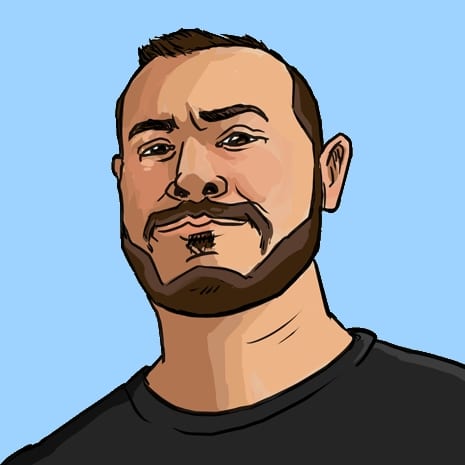 Joseph Tavano is the owner and editor in chief of RetroZap. Born just months before Luke found out who his father was, he has been fortunate to have had Star Wars in his life as long as he can remember. Growing up just outside of Boston, Massachusetts, he can remember substituting sticks for lightsabers and BMX bikes for speeders. He loves comics, retro games, vintage sci-fi paperbacks, and maps. Though an accomplished drummer, he doesn't crave adventure (as much) any more, and prefers his old haunts in Salem, Massachusetts, where he resides with his family. Buy him a glass of whiskey and he'll return it in kind.