Narragansett Beer has released the first in a four-part series honoring the legendary writer.
The year was 1890, and, all in all it was a pretty good year. Up here in New England, there would be two significant births to celebrate: Howard Phillips Lovecraft, Providence's own dark prince of weird fiction; and Narragansett Brewing Company, the makers of New England's favorite beer for nearly a century.
Thus, in honor of the mutual 125th birthday, Narragansett (in collaboration with Revival Brewing) will release four new beers in 2015 to honor of H.P. Lovecraft. First in The Lovecraft Series is a honey ale in the spirit of the Space Mead featured in story "The Festival."
I couldn't be more excited by The Lovecraft Series. As a staunchly proud New Englander (and maybe a bit weird myself), the writings of H.P. Lovecraft hit me like a 2 x 4,  and the impression never faded. To say I connected with the work would be an understatement. I read my first Lovecraft story in the early 1990s, well before his works were respected, acknowledged, or even obtainable. I spent years rummaging through obscure book stores in Boston and Salem trying to find his published work, and and treasured it as if it were the only copy in existence. Back then, it may as well have been the only copy, because finding a second was a true rarity.
The first story I read was "Pickman's Model," and I was in awe not only of the gorgeous writing style, but also of Lovecraft's fierce love for the New England I love. I read his thoughts about Park Street Station at Park Street Station. I've been down the long road that lead to fictional Innsmouth. I drove through the darkest of the hillside thickets and discovered the beauty and the overwhelming power Lovecraft felt in the forests of Massachusetts and Vermont. As a young teenager, I knew this was my type of writer, and even after a thorough education in the Western Canon, Lovecraft has remained and always will be one of my all-time favorite writers.
While I've always thought of Lovecraft as a rather temperate fellow, Lovecraft may have enjoyed Narragansett quite a bit, given that its dominance in the local market at the time as well as its proximity in his beloved hometown. It's speculative, but well worth a thought!
If you've never read any of H.P. Lovecraft, I urge you to check out his work. Complete editions can be found easily online and on Kindle, and many of his works exist in the public domain now (so don't pay through the roof for them!).
And, if you like beer, I urge you to check out Narragansett! They are a great example of great American lager–the type your father, grandfather, and great-grandfather drank, and honestly–it's delicious. However, 'Gansett doesn't rest on their laurels with one great beer, they are continuously experimenting and releasing new styles; The Lovecraft Series is the next step in that effort, and I'm glad they've decided to get a little weird with it.
Read the press release below, and check out 'Gansett's site for all the info. They're also very active on Twitter and Instagram.
"When the brewery was shut down, the spirit of Narragansett never died; it went underground, to a deep and dark place. Since reclaiming our beer in 2005, we've worked hard to stay true to our roots. But after being in that dungeon for so long, we came back with some baggage. Just like the nameless protagonist from "The Outsider", we emerged in the light a little different. A little…strange. Think of this brew as our bold, our obscure, our tampered-with mind. It won't be for everyone, and if it isn't for you, you'll know exactly who it IS for. This is OUR Lovecraft." – Mark Hellendrung

Roll out the Barrel: 7% Alcohol by Volume and 30 IBUs. The Lovecraft Honey Ale draws its rich, malt flavor from the featured Honey Malt. It will be available in 16oz Tall Boys as well as a very limited run for tap.

Quality Supreme: Brewed in collaboration with Sean Larkin, Head Brewmaster for Narragansett and owner of Revival Brewing, Lovecraft Honey Ale is made with a base of honey malt and finished with a touch of hops, producing a bold yet sweet honey-colored ale.

Taste & Enjoy: The spirit of alchemy and mischievous behavior is alive in this brew. Backboned by the combination of five pale malts, the beer opens up with a hint of honey sweetness, then turns with a herbal hop crescendo and a smooth finish. The Lovecraft Honey Ale was inspired by the Space Mead consumed by winged Byakhee as protection from "interstellar space travel" in Lovecraft's "The Festival". Pretty awesome, right?

The History: Born in 1890, the same year that Narragansett Beer was founded, H.P. Lovecraft spent the majority of his life in Providence as a struggling author, only achieving literary fame posthumously. Commonly referred to as the "Father of Modern Horror," he is often cited as an influence on other notable authors and artists from Stephen King to Metallica to Ridley Scott. H.P. Lovecraft is best known for creating Cthulhu, a fictional deity described as being part man, part dragon and part octopus. It is this creature that inspired the Cthulhu Mythos, a cultural lore and shared fictional universe of Lovecraft's successors.

The label artwork for Lovecraft Honey Ale was designed by Providence-based artist AJ Paglia.
Hi-Neighbor!
-JT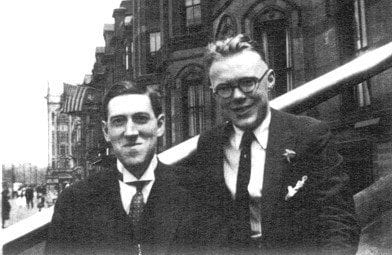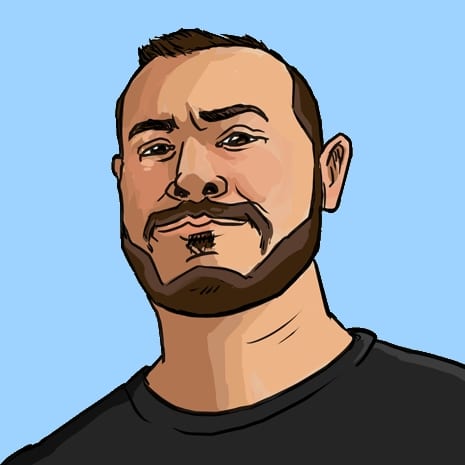 Joseph Tavano is the owner and editor in chief of RetroZap. Born just months before Luke found out who his father was, he has been fortunate to have had Star Wars in his life as long as he can remember. Growing up just outside of Boston, Massachusetts, he can remember substituting sticks for lightsabers and BMX bikes for speeders. He loves comics, retro games, vintage sci-fi paperbacks, and maps. Though an accomplished drummer, he doesn't crave adventure (as much) any more, and prefers his old haunts in Salem, Massachusetts, where he resides with his family. Buy him a glass of whiskey and he'll return it in kind.