Gremlins. Not just one of the greatest movies to come out of the 80s but also a hilariously dark Christmas tale.
You've got a lot to choose from when putting together your list of must watch movies this holiday season. There is A Christmas Story and Christmas Vacation. Elf, Fred Claus and one of the many Rankin-Bass productions out there. Some even choose Die Hard, but that's a debate for another day. But without a doubt, Gremlins is absolutely a Christmas movie.
For sure there are some darker and certainly gorier horror themed Christmas movies out there and they are good in their own right. But Gremlins mixes up a Black Comedy masterpiece by leaning slightly harder on the comedy aspect. The result is a holiday movie that is still for the most part great for young and old alike.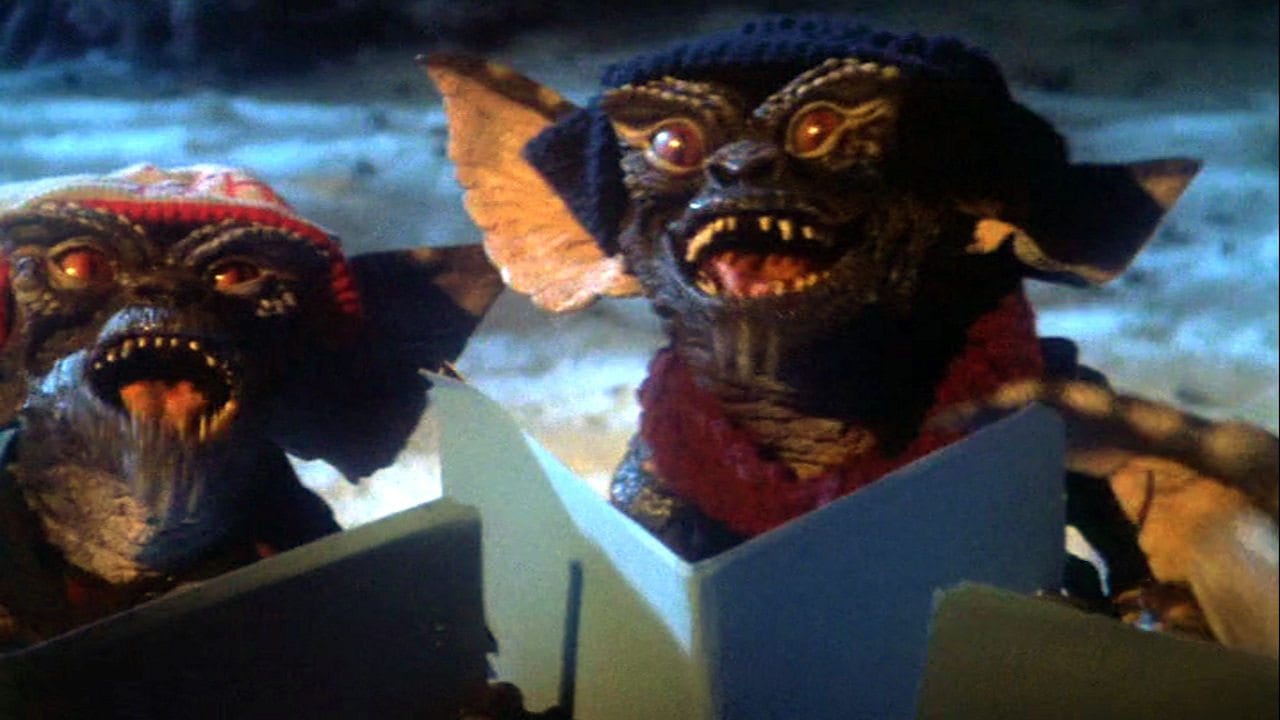 The Christmas Of '84
Actually coming out in June of that year the film takes place during the holiday season. The chaos begins when the inventor Randall Peltzer is out trying to sell his wares to a small antique shop in Chinatown. But he ends up purchasing something for his son instead. A small creature the shopkeeper calls a Mogwai. The shopkeeper won't sell to him, but his son decides to sell the Mogwai as long as he can follow three very specific rules:
No bright lights!
No getting him wet!
Do not feed him after midnight!
What could go wrong?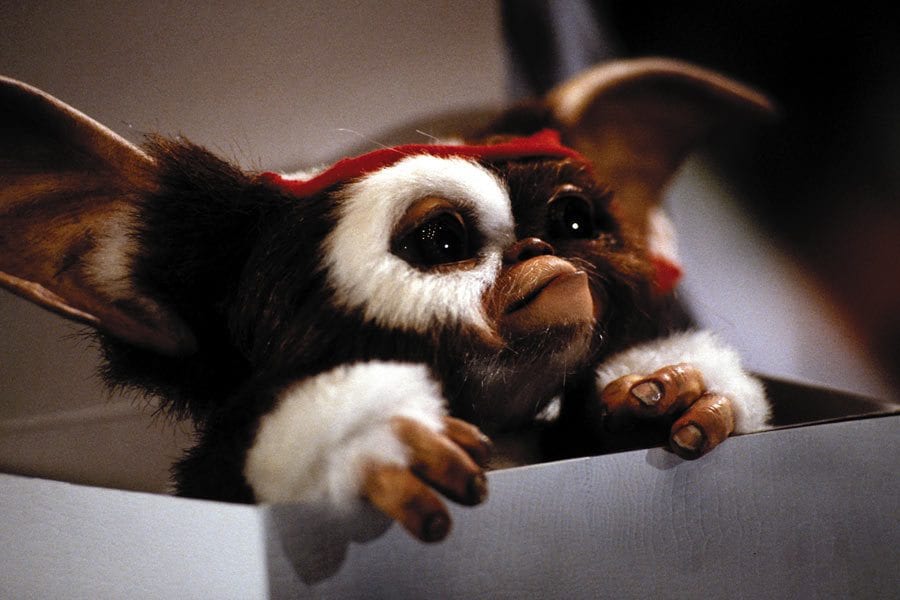 Randall gives the gift to his son Billy and it all quickly starts to go wrong. Set in the backdrop of a small town during Christmas time, Kingston Falls is soon terrorized by numbers of Gremlins wreaking havoc all over the place. It's up to Billy, his girlfriend Kate and Gizmo himself to eradicate the infestation and save the town.
It's got everything you never thought you wanted in a horror/Christmas/comedy movie. A climactic battle between small creatures in a holiday decorated Montgomery Wards. A theater filled with Gremlins watching Snow White. And the most nauseatingly adorable puppet to date.
Holiday gold!
Star Power
Looking back, this film succeeded due to the huge amount of talent attached to it. And you can boil it down to three creative geniuses.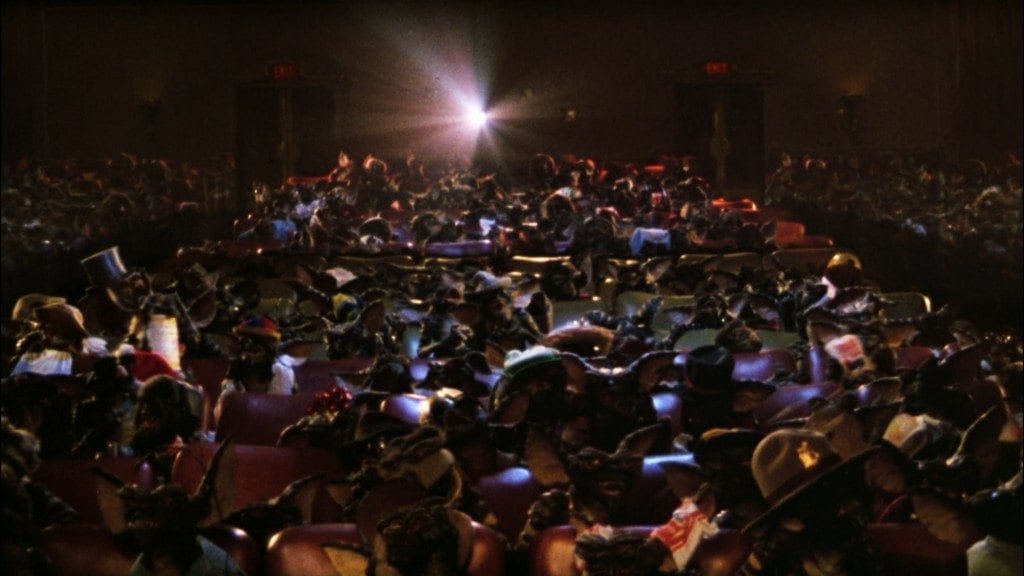 The idea was first conceived by writer and filmmaker Chris Columbus, who also wrote Goonies that came out the very next year. It came to him after hearing mice roam around his apartment at night. Hollywood superstar Steven Speilberg took interest to it and offered to help produce it through his production company; Amblin Entertainment.
Director duties would be handled by Joe Dante who had proven his worth by helming another 80's horror film; The Howling (1981).
As for the actors, the unknown Zach Galligan played the main protagonist in his first ever film role. Not bad for a first timer. It led to dozens of other movie roles for him throughout the 80's and 90's. Phoebe Cates took the spot of Billy's girlfriend Kate, who was no stranger to hit films in this era. Fellow Fast Times at Ridgemont High alumni Judge Reinhold had a part as well. The voice actors playing the parts of Gizmo, Stripe and the other various gremlins also include some very familiar names. Howie Mandel voiced the Mogwai Gizmo and Frank Welker (Megatron) spoke for the main gremlin Spike.
Background gremlins were voiced by the likes of Michael Winslow (of Police Academy fame), Peter Cullen (the Optimus Prime) and Kevin Michael Richardson (too much to list).
It's Still Relevant
So why is it still around today?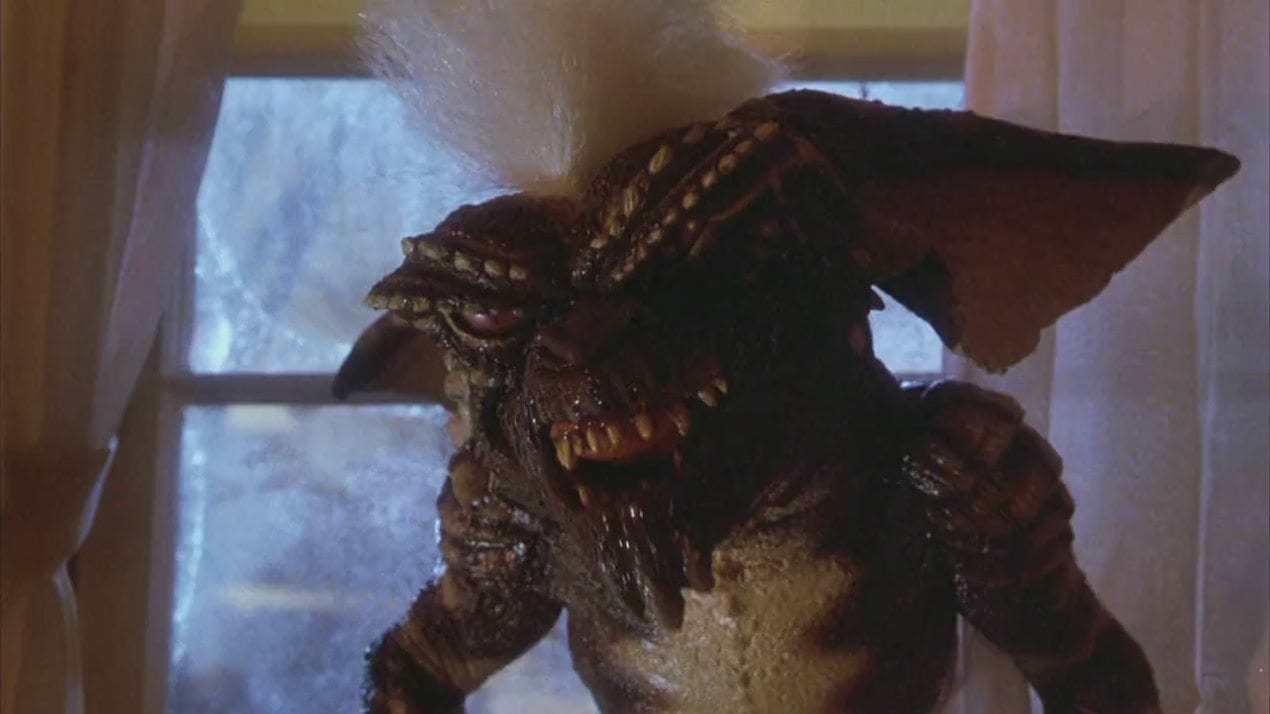 For one, the movies release was a huge success banking in $153.1 million dollars off of a $11 million dollar budget. Not too shabby. It was ranked second on opening weekend to Ghostbusters which was released the same day. It also was one of the films released that year that influenced the MPAA to introduce the PG-13 rating into their system. The other being Indiana Jones and the Temple of Doom. That year, Red Dawn would be the first film to wear the new rating proudly.
The film and its eventual sequel, Gremlins 2: The New Batch, both sparked lines of merchandise based off of these now iconic characters. Everything from toys to stuffed animals to video games.
It also sparked off some "copycat" type films like Critters, Ghoulies and and Troll. Some moderately successful, some downright atrocious.
And what about a reboot? Or another sequel? Its been an idea tossed around since 2013 with all current signs pointing to an eventual Gremlins 3 with all of the major players expressing their pleasure in coming back to the franchise.
Let's hope the go back to a Christmas setting! It works!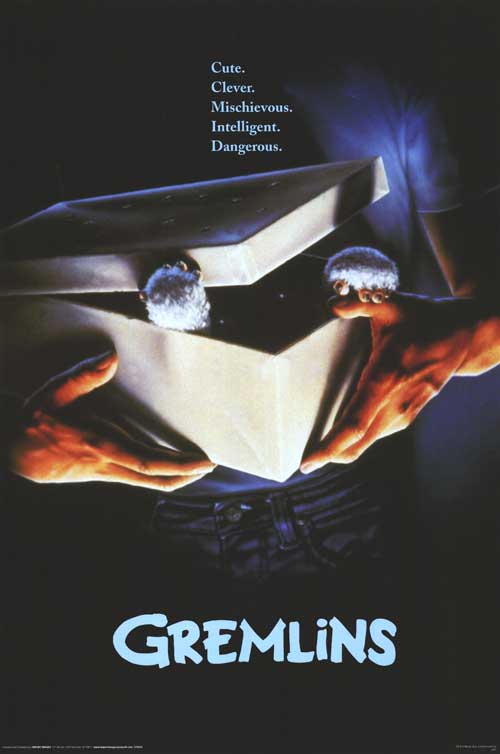 Mike Harris hails from the suburbs of Chicago and has been a fan for most of his life. Working as an industrial radiographer and raising a family with his wife take up most of his time, but there's always room for Star Wars books and podcasts! Just looking to give back to Star Wars and the fan community, it's been a source of fun and learning for him for so long.