Find out what "Fallout" there will be in Star City when Oliver tries to pick up the pieces after last year's explosive finale. Jay and Josh are back to discuss it all on Green Justice: An Arrow Podcast!
Oliver Queen deals with the "Fallout" from last season's explosive finale. Most of his friends survived, but Thea is the worse for wear, and Samantha didn't make it.
---
Green Justice #601: Fallout
Samantha asks Oliver to take care of their son, but William isn't exactly thrilled to be living this new life with his Dad. And it seems that Black Siren has a bit of a vendetta against the team as well. She goes on a destructive rampage that ends up with a showdown in the Arrow Cave. Jay and Josh distribute fresh, Season 6 Big Belly Burgers on this week's episode of Green Justice: An Arrow Podcast. Listen in and justice will be served…to your MP3 player!
This week we also announce the winning pin in our FanSets Fan Choice poll, plus the winning entries in our contest to win a full line of DCTV pins!
---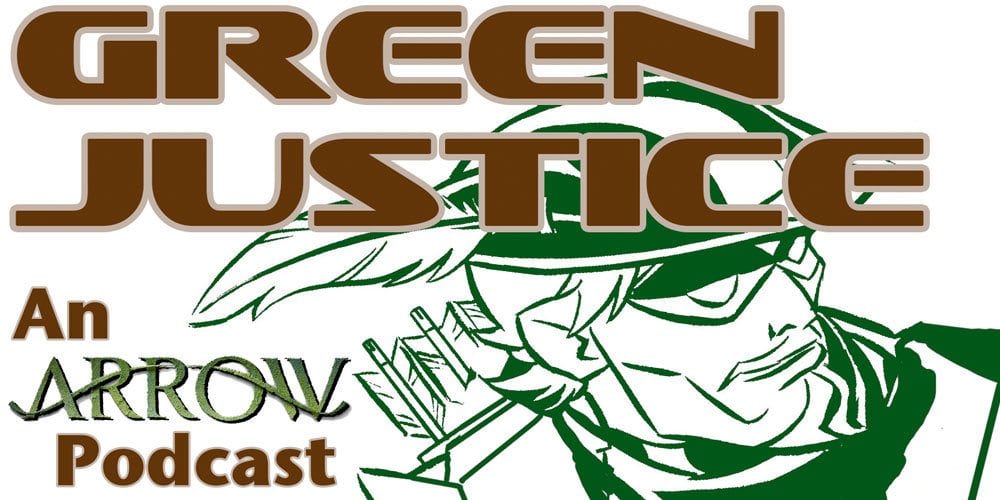 Click the image above for the homepage and older episodes.
After 5 years in hell, Jay and Josh returned to podcasting with only one goal in mind: to make the #1 podcast dedicated to the discussion of the Arrow TV series. Each week, the two take aim, and bring the best commentary to the citizens of the internet.
With a list dedicated to every person Oliver has revealed his secret identity to, and a pair of earplugs to block out Canary's sonic scream, Jay and Josh hit the target week after week. They will not fail this city!
Green Justice is part of Josh and Jay's "Superhero Suite" of podcasts, all featured on RetroZap! If you've liked this episode, be sure to check out the duo's other shows, including Scarlet Velocity: A Flash Podcast, Agents of SHIELD: Case Files, and Terrigen Dreams: An Inhumans Podcast. While each show has its own distinctive flair, you can expect the same spot-on analysis, humor and polished production that this podcasting team has been known for year after year, season after season.