It's a First Order Stormtrooper extravaganza this week! We're talking stormtroopers, snowtroopers, flametroopers…lots of troopers!
Welcome back Funko fans to a special edition of the Funko Pop! Star Wars Guide. What makes this weeks guide so special? How bout a triple dose of First Order stormtroopers. That is right! This week's guide will feature #66-68 on the checklist, First Order Stormtrooper, FIrst Order Snowtrooper, and First Order Flametrooper. I am doing this as a potential way to make some progress in getting closer to current releases and to be honest, two of these troopers weren't seen a whole lot in the film. While the Pop itself are well done and to no fault of Funko, the First Order Flametrooper and First Order Snowtrooper loose some points for lack of role or screen time.
The Deets
These three were all released in 2015, all apart of the initial Force Friday wave. Just goes to show you how large that first wave was. None of these were store exclusives, but there are a couple more troopers down the road that were exclusives. More on those when I get there. If you don't have any of these yet, there deals to be had. Do you have a dollar? Yep. There are eBay sold listings for 99 cents. Kind of a no-brainer if you are looking to start collecting, great way to jump-start a collection.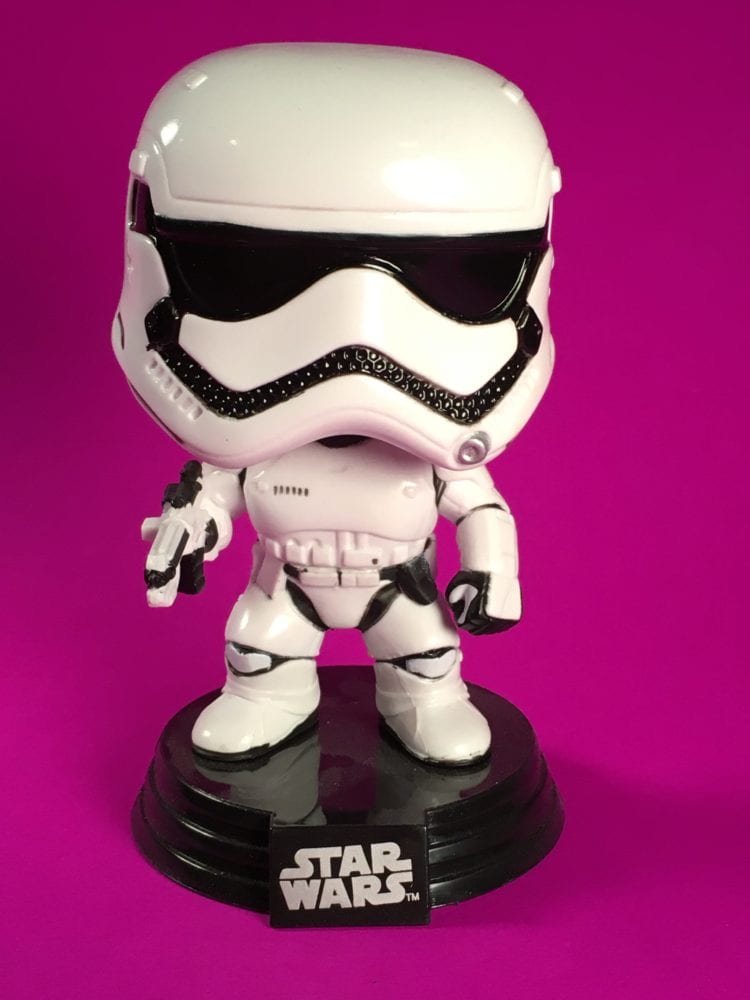 The Pop and Random Thoughts
The good thing about these three Pop is that they are completely different molds. The First Order Flametrooper and the First Order Snowtrooper are nothing like the grunt stormie. The helmets most noticeably are what sets these troops apart. Funko did a nice job making these very crisp and clean, and as to be expected the little details are fantastic. Once again for those keep track at home, #66 First Order Stormtrooper, #67 First Order Snowtrooper, #68 First Order Flametrooper.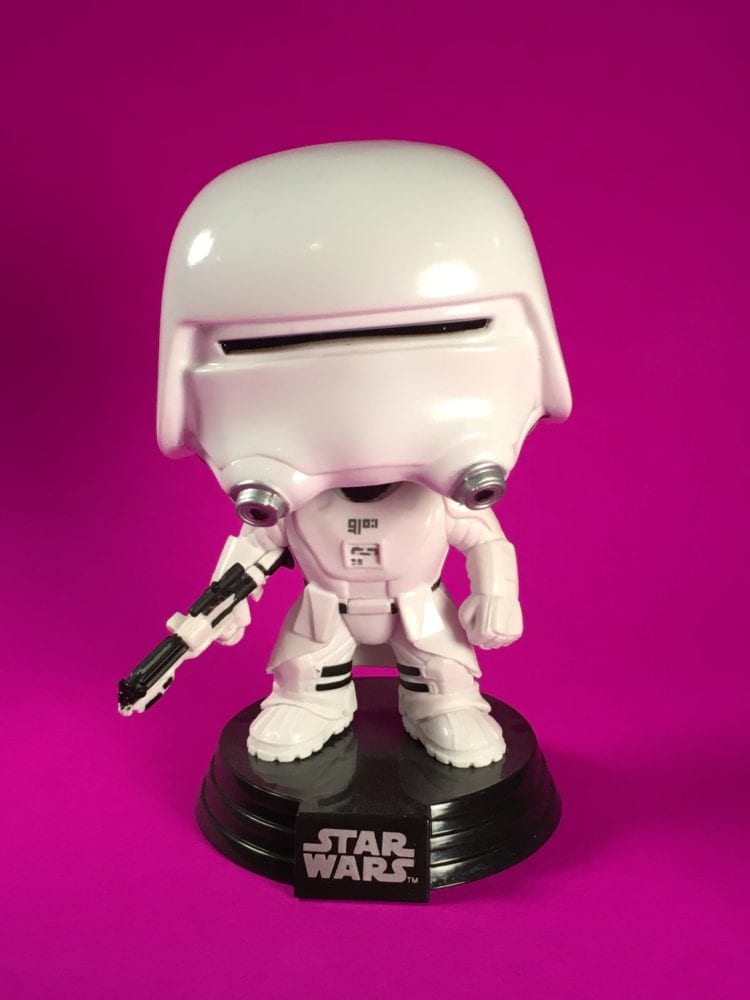 The First Order Snowtrooper having a small line to see through seems less than a ideal for blizzard-like conditions.
Throwing a First Order Flametrooper out in the opening scene of The Force Awakens and torching a village was unexpected but set the tone.
This version of the snowtrooper is a huge downgrade from the original.
Not sure how I really feel that James Bond is a stormtrooper and essentially destroyed a giant aspect of the First Order. Being James Bond wasn't enough for Daniel Craig? Greedy.
Would have loved to see the deleted scene of the First Order Snowtroopers chasing Rey and Finn in the actual movie. Thought it would have made it seem less easy to blow up an entire planet.
I enjoyed the humor of the stormtroopers turning the other direction during Kylo's temper tantrum. Thanks Bond. There is no doubt those two had witnessed that before. Ain't nobody got time for that. 
Thanks for checking out this week's guide. If you have any questions or comments please find me on Twitter @DengarDan. Next week will feature a personal favorite of mine and it involves Vintage Kenner figures and a chase Pop! that I actually have! Until next time, happy hunting!