When collecting worlds collide! Funko honors the past with two versions of a famous figure for a diminutive character–Snaggletooth!
Welcome back Funko fans to another edition of the Funko Pop! Star Wars Guide! This week will be my last guide post before I head off to a much needed beach vacation. What better Pop to leave you with than a Kenner inspired Pop and a chase variant! This week will feature #69 Smuggler's Bounty exclusive Blue Snaggletooth (Chase) and #70 Red Snaggletooth! Let's get to it!
The Deets
These Pop were released in the Cantina box for Funko's Smuggler's Bounty. Most boxes received the Red Snaggletooth Pop. I believe the odds were one in every five would receive the chase variant Blue Snaggletooth. While I was not lucky enough to land the blue Snags in my box, I quickly and impatiently went to the land of eBay to grab this guy.
Now, if you don't have either–and you should have both–you can grab them for around 45 bucks or less, combined. This is an incredible value considering I paid in the $70-80 range for just blue Snags. I didn't follow my own advice at the time to just be patient.
The value of the blue Snags has dropped quite a bit since its initial market release. I think that has to do with more and more boxes being sold with Funko giving the option of purchasing past boxes. It's obviously not about value with me and my Funko Pop, but it is nice when some do hold value.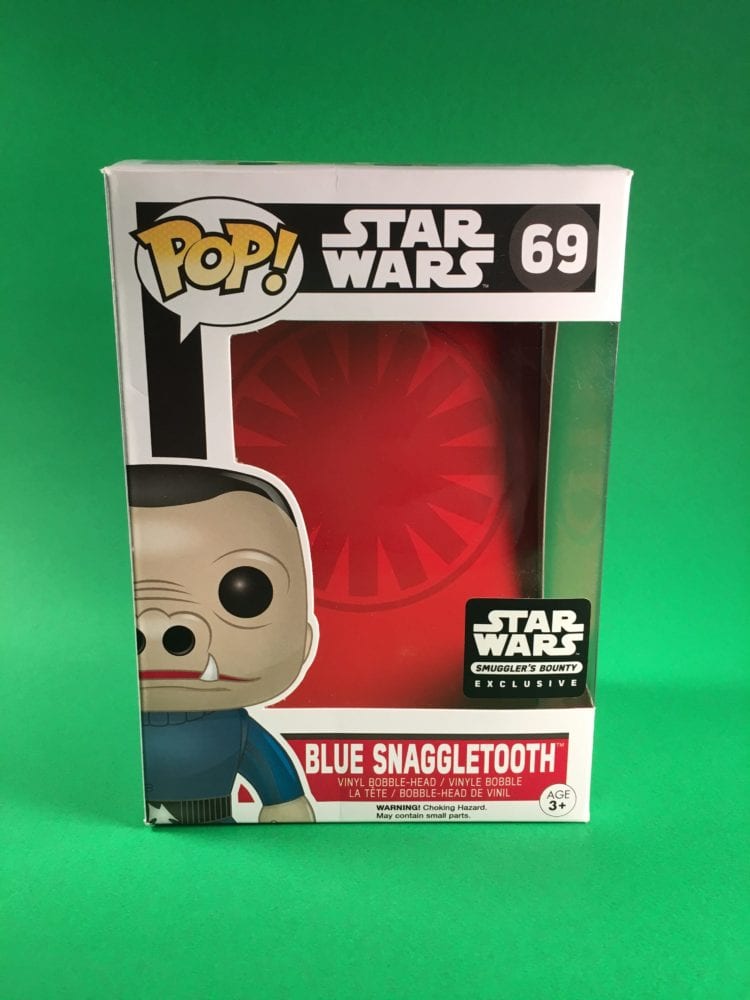 The Pop and History of Blue Snaggletooth 
It is obvious that these are two completely different Pop, and that is because Funko is paying homage to the original Kenner action figures. Now, if you aren't sure as to why this is wicked awesome, I urge you to do a little reading. Here is a nice article that was written with the release of these Pop; it has a very to-the-point history lesson behind Blue Snaggletooth.
It is crazy to think that Kenner only had black and white headshots of Snaggletooth during the design phase of making this figure. Kenner took it upon themselves (what else were they going to do) to just make the figure as they thought he would look in the movie. Surprise! Snaggletooth was actually red and not wearing silver space disco boots. Needless to say, Kenner and Lucasfilm decided changes were obviously needed. This is where Red Snaggletooth enters the action figure community!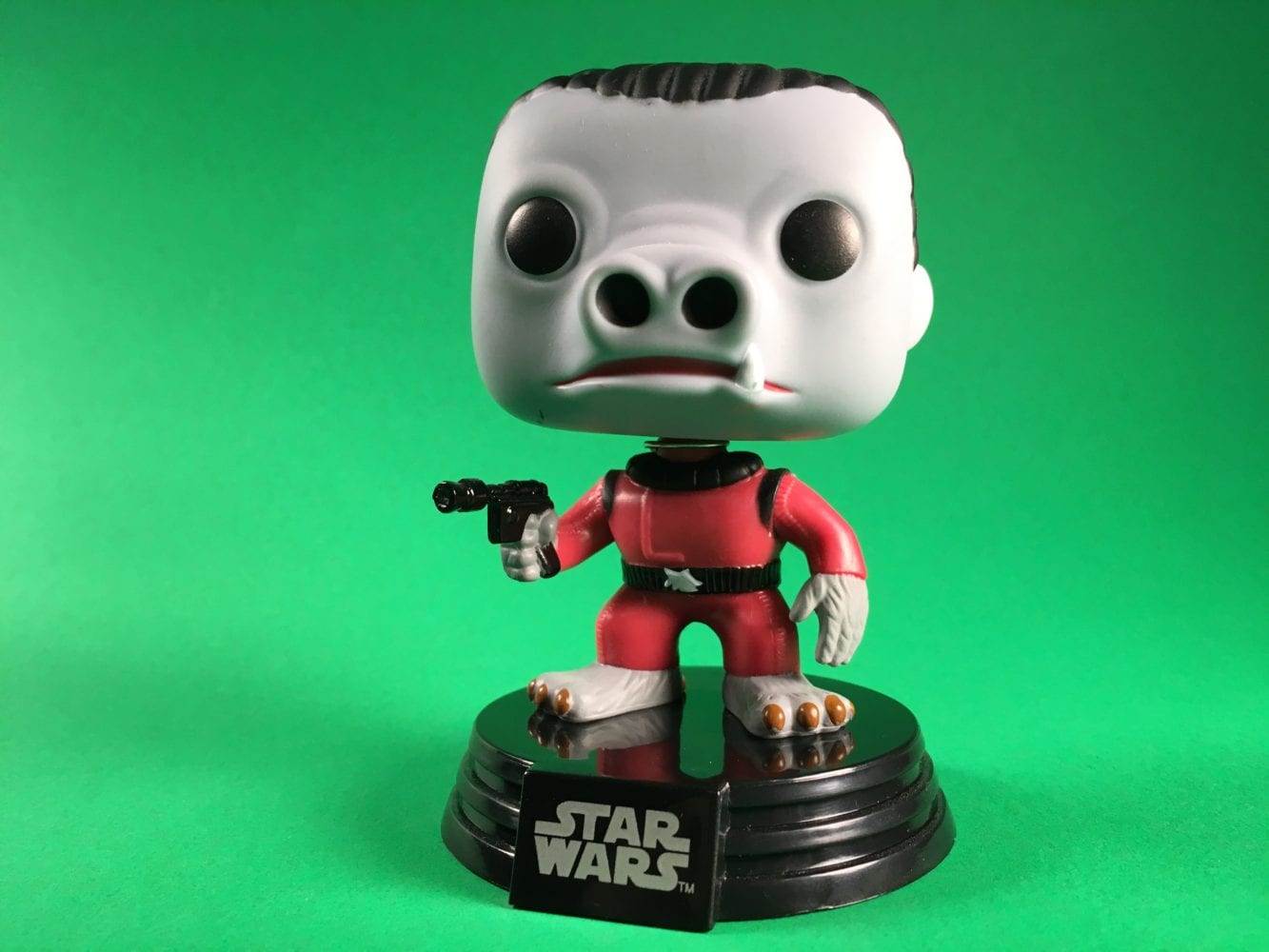 The Pop and History of Red Snaggletooth 
Red Snaggletooth was featured on a cardback for every film release–the photo used for those cardbacks that everyone loves was a photo from The Holiday Special. Wild times. Since Blue Snaggletooth had a short run (he was only found in the Cantina Adventure set sold by Sears), he was never packed on a card. Add that to the fact he essentially was a mistake, and you get why he is considered rare and an expensive figure to purchase.
I wasn't alive for this time in Star Wars collecting. However, I have developed a heavy appreciation and love for the original Kenner figures. The price for Blue Snaggletooth is quite high and for a nice condition version spending 400 bucks is not out of the question. So for now, my Funko Blue Snaggletooth will have to hold his place. That is OK with me, because Funko did a nice job paying tribute to the granddaddy of action figure variants.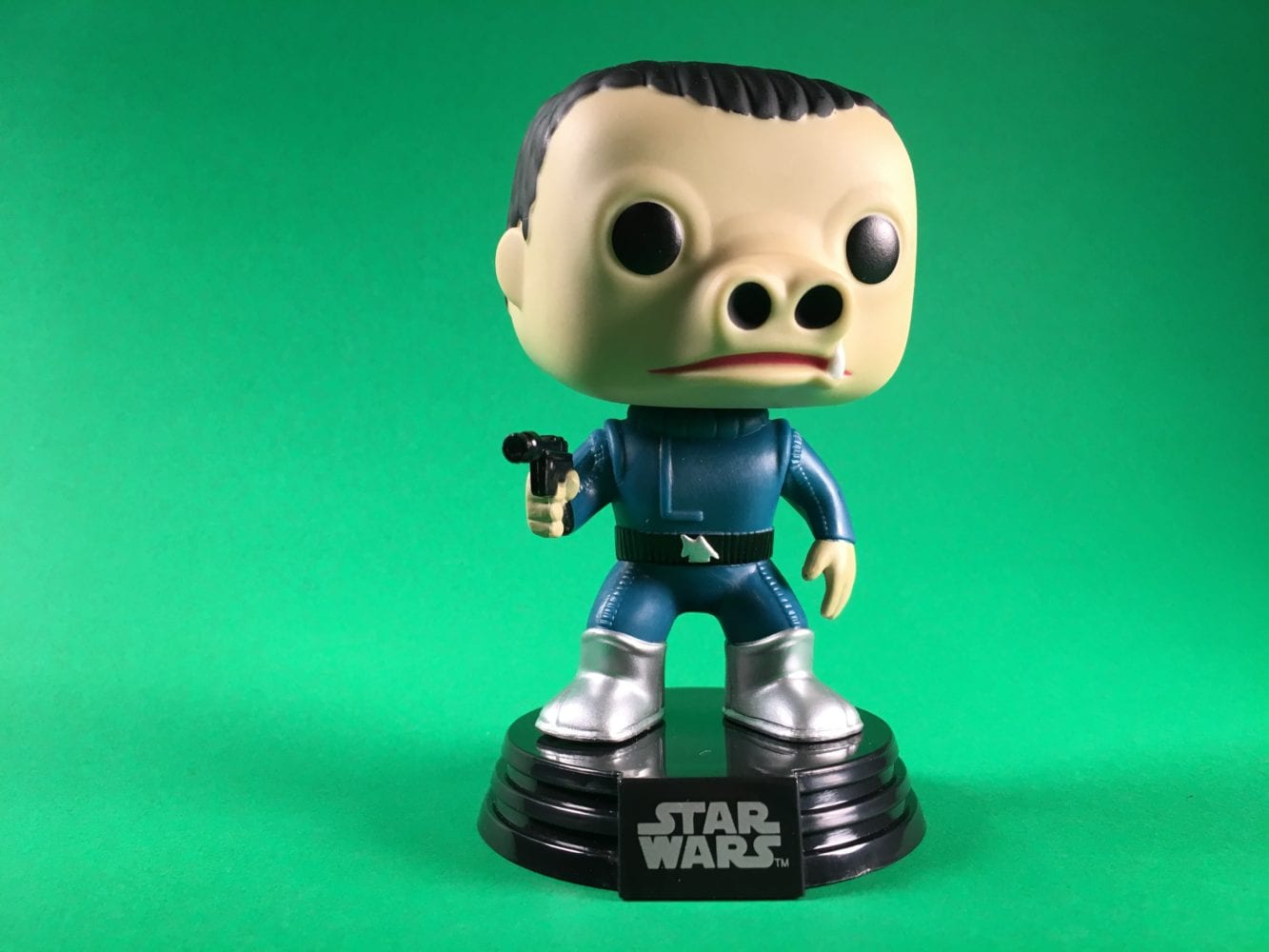 Wrap Up
That will do it for this week, if you have any questions or comments please find me on Twitter @DengarDan. If anyone has an extra Blue Snaggletooth laying around and wants to send it my way, I certainly won't say no. Thanks for reading and until next time, happy hunting!