OHHHH Shiny! Wait, what did Captain Phasma just do?
Welcome back friends to another edition of the Funko Pop! Star Wars Guide! The hype train was full steam ahead with this character, and to be honest fans ended up with another Boba Fett. All show, no go. Arguably, this character may have one of the most insane betrayal moments in the history of film. Let's get to #65 Captain Phasma.
The Deets
Released with initial run of The Force Awakens Pop, this was the character that I wanted more than anything. The name was awesome, she had a cape, and she had shiny chrome stormtrooper armor. Sold. I was pumped to see what Phasma was all about. Anyway, more on that later. If you don't have this Pop! there are plenty of great deals to be had, eBay shows a sold listing for 2.99! There is another Phasma out there that is chrome and was an exclusive to Smuggler's Bounty First Order box. I'd still say grab this Pop with hopes there is more of a Phasma role in The Last Jedi.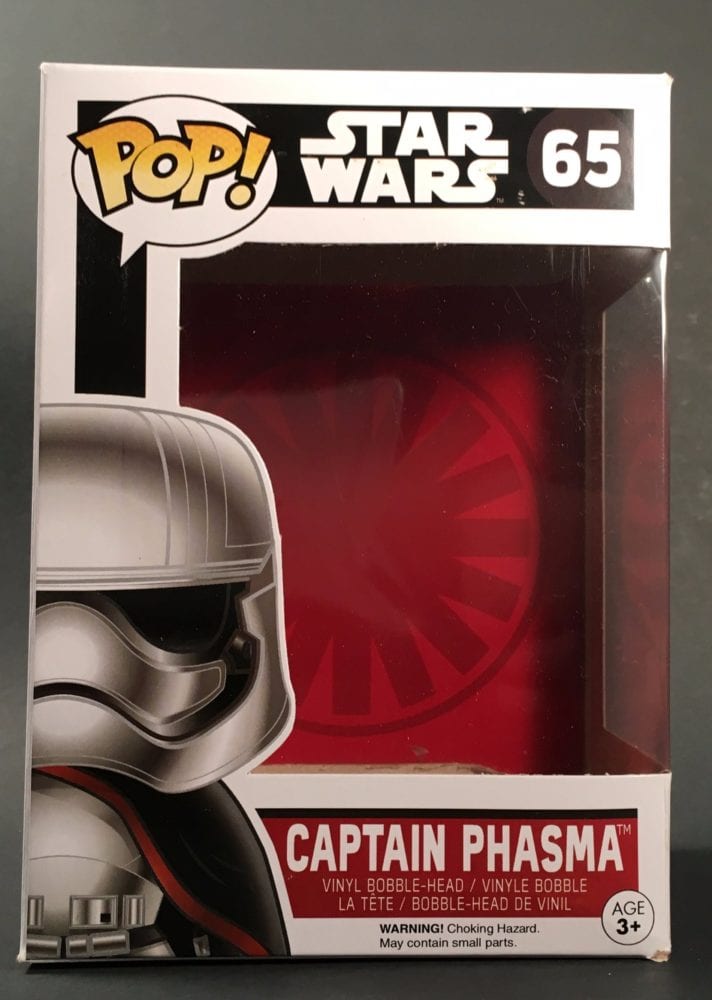 The Pop!
The mold of Phasma is well done. It is obviously different than a normal First Order stormtrooper, so it is nice that it is a completely different bobble. The best feature would have to be the cape on this version of Phasma. Capes and Star Wars are an awesome combination. I do prefer the chrome paint application with the Smuggler's Bounty release than the regular silver on this one. It was interesting that Phasma wasn't holding a blaster, she was seen entirely in the movie with a blaster. I don't care one way or the other, doesn't change my feelings on it.
Random Thoughts
As I mentioned before, there was some serious disappoint with the on screen time of Phasma. I know it is a trilogy and she is going to be coming back but, this character was on EVERYTHING before the film dropped. Notebooks, t-shirts, shampoo, and the list goes on. I wanted more Phasma.
Phasma went from zero to sixty real quick with the opening of the movie. Walking past fire, giving the order to lay waste to entire village. Finn showing he fears her and the First Order enough to flee. I had high hopes! Then she disappeared from the movie until the end. Enter Chewie. Chewie channels his inner Terry Tate office linebacker and she is captured. It was that easy. Needed to see a Chewie vs. Phasma fisticuffs. Still need it.
The most bananas aspect of the Phasma story arc is how she just casually turned off the shields to Starkiller Base. Just handed them keys to the front door. For someone who is a ruthless killer and has extreme loyalty to the First Order, I thought she would have died before doing what Finn wanted. Maybe it was just arrogance on her part. There was no way that she thought lowering the shields was actually going to have any consequence. Little did she know.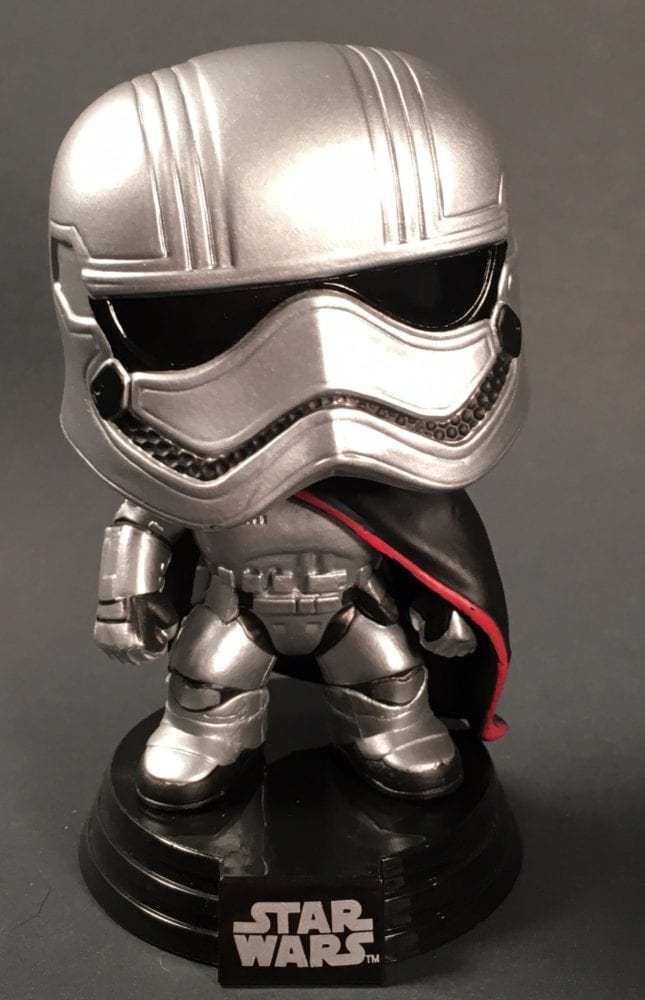 Now the big question. Where did Han and Finn stash Phasma? Was it actually a trash compactor? How the hell did she get out? How did she get off Starkiller base before it blew up? There needs to be an explanation is some form for this. Did I  miss it somewhere? How does she cover up her treasonous act? Do Snoke, Hux, and Kylo know what went down and not care? How could they possibly trust her loyalty after the fact? I smell a major cover-up. Probably blame it on some poor innocent stormtrooper.
Wrap Up
Welp that will do it for this week's guide. If you have any questions or comments, please find me on Twitter @DengarDan. Next week will be a triple feature! Check back next week to see a run of First Order troopers! I hope you all reserved your 40th Anniversary Smuggler's Bounty box! Luke with landspeeder is going to be amazing! Until next time, happy hunting!