Is a double dose of Golden Rod too much for one person? Find out below as Dan reviews #64 C-3PO!
Welcome back friends to another edition of the Funko Pop! Star Wars Guide, this week is another double feature, and I hope you all are able to recognize him. That's right! This week is all about #64 The Force Awakens C-3PO! There are two Threepio Pop! that hold number 64, and spoiler alert, I prefer one much more than the other. Let's get to it!
The Deets
First up is the regular release Threepio, which was found and at all retailers that carry Funko. This version of C-3PO's paint scheme is just a normal gold with his red arm that makes him unrecognizable. The mold is different from the two previous Threepio Pop! that had been released. The small details to the mold were shrunk in size and are more clear and much better. Plan on spending 10 bucks if you need to add this version to your collection.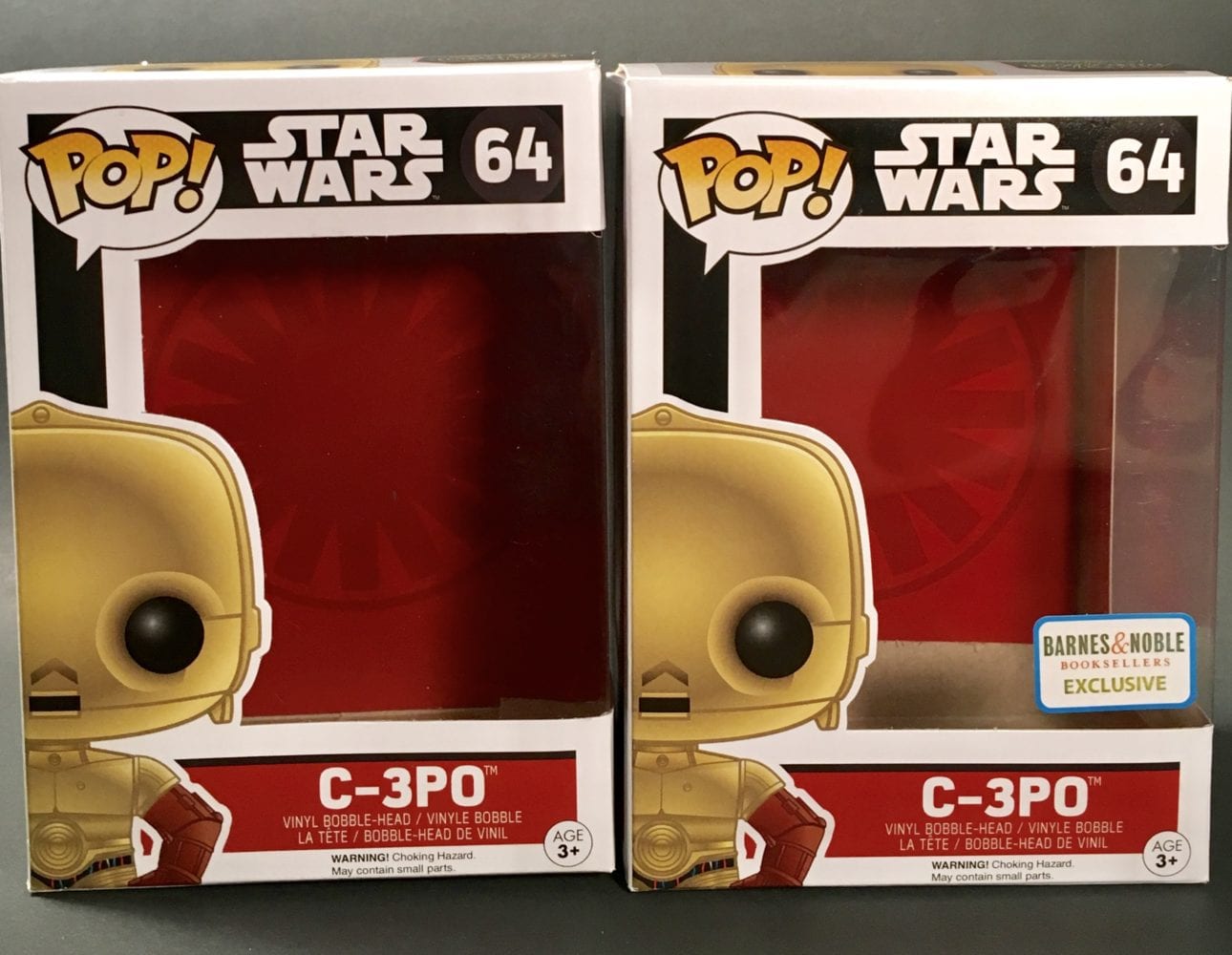 The second and more desirable of the two is the Barnes and Noble metallic exclusive. Same mold, but this Threepio is shiny! I am a sucker for shiny things. There is a darker red paint on his arm than on the regular release as well. I am not sure if that is common or just a manufacturing thingy. This one was fairly tricky for me to track down at the time, a lot of phone calls and trips were made to numerous Barnes and Noble at the time of this release. Trying to explain what a metallic Threepio Funko Pop! is to Barnes and Noble employee over the phone is my own 10th circle of Hell. Take that Dante. Anyway, plan on forking up some cash on eBay to land this guy, 30-35 beans is what it will likely take.
The Pop! and Random Thoughts
As I said above, the small details on this mold are fantastic. The whole Pop! body has been improved and it looks sleeker and the shiny paint is worth the purchase. I really love the fact the the wires on his stomach are individually painted with different colors, its a nice touch and shows corners weren't cut. Buy, Buy, buy!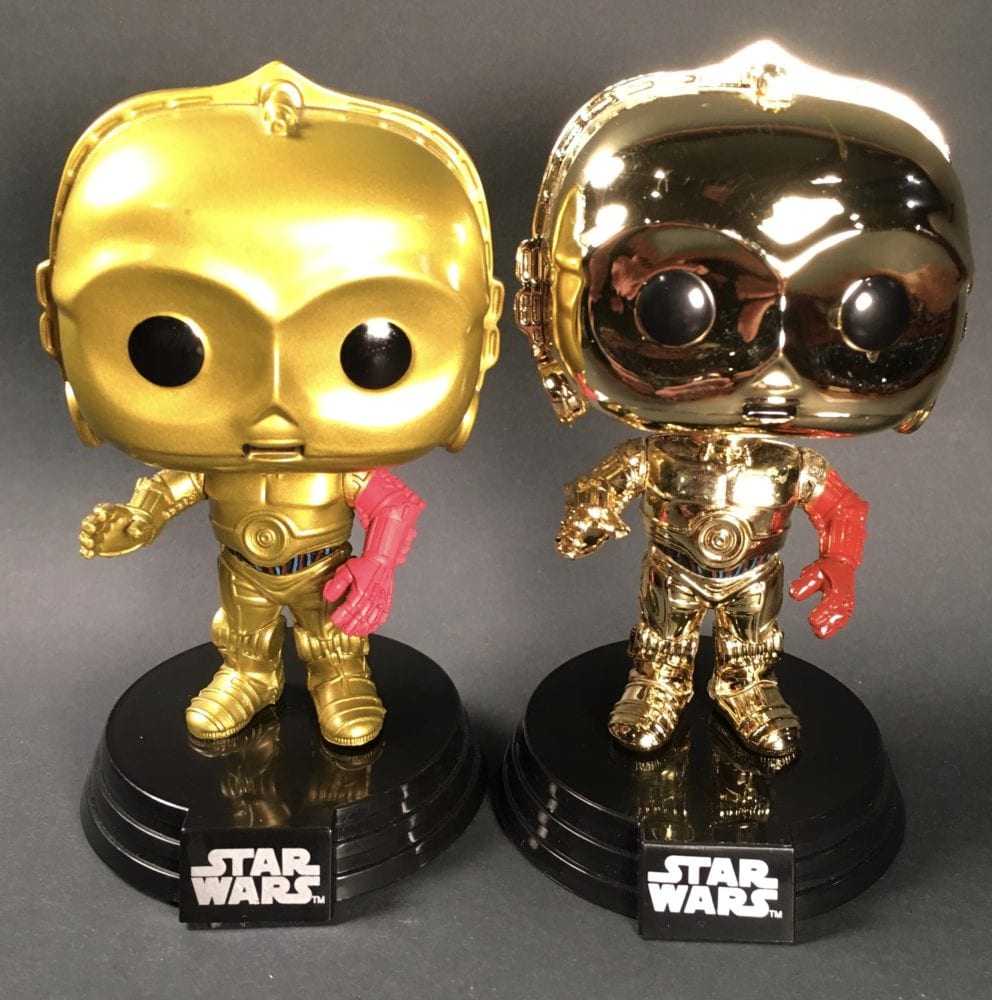 For the record this is now four Threepio Funko Pop! that I have written about, I am doing my best to keep it fresh. With that said:
What a move by Threepio to insert him between Leia and Han during TFA. The brass bolts on him. Huge issues at hand and he is more concerned whether Han recognizes him with the red arm. Absolutely bananas.
Not a fan of the story how Threepio got the red arm. Borrrring. I see you Disney. I know what this was about. Nothing to do with a buddy droid story about sacrifice and survival. This was done for merchandising! And it worked!
I got the chance meet Anthony Daniels at Celebration this year, he was super nice and engaging to the fans. I don't think that man has eaten a slice of pizza or a jelly donut in his life. Can't run the risk of not fitting in that Threepio costume.
You think Artoo went into hibernation just to get away from Threepio for a little bit? Think about it, it is a very real possibility.
I very much hope Artoo and Threepio will be in The Last Jedi more than their roles in TFA.
That is gonna do it for this week, I hope you have enjoyed my guide up to this point! If you have any questions or comments please find me on Twitter @DengarDan. Next week the guide will feature the biggest traitor since Finn, Captain Phasma! Until next time, happy hunting!