Poe Dameron, the best damn pilot in the galaxy is here in Pop form and Dan breaks it down!
Welcome back Funko fans to another edition of the Funko Pop Star Wars Guide! This week features the new Top Gun of a generation, #62 Poe Dameron. Out of the new big three in the sequel trilogy, at this current moment Poe is the leader in the clubhouse for my favorite new character! Let's get to this!
The Deets
This Pop! was released during Force Friday and was released everywhere where Pop! are sold. If you happened to miss out on this one, have no fear! You will make out like a bandit for what this is selling for on the secondary market. Sold listings on eBay have one being sold for as little as a dollar! For that price, it is almost forcing you to grab it! Just know that there are a few other Poe Dameron Pop! out there on the shelves:
72 Poe Dameron X-Wing Pilot with no helmet. Walmart exclusive.
117 Poe Dameron (Jakku) Hot Topic exclusive.
120 Orange Suit Poe. FYE exclusive.
Choose wisely or choose them all. It's Poe–who doesn't like Poe Dameron?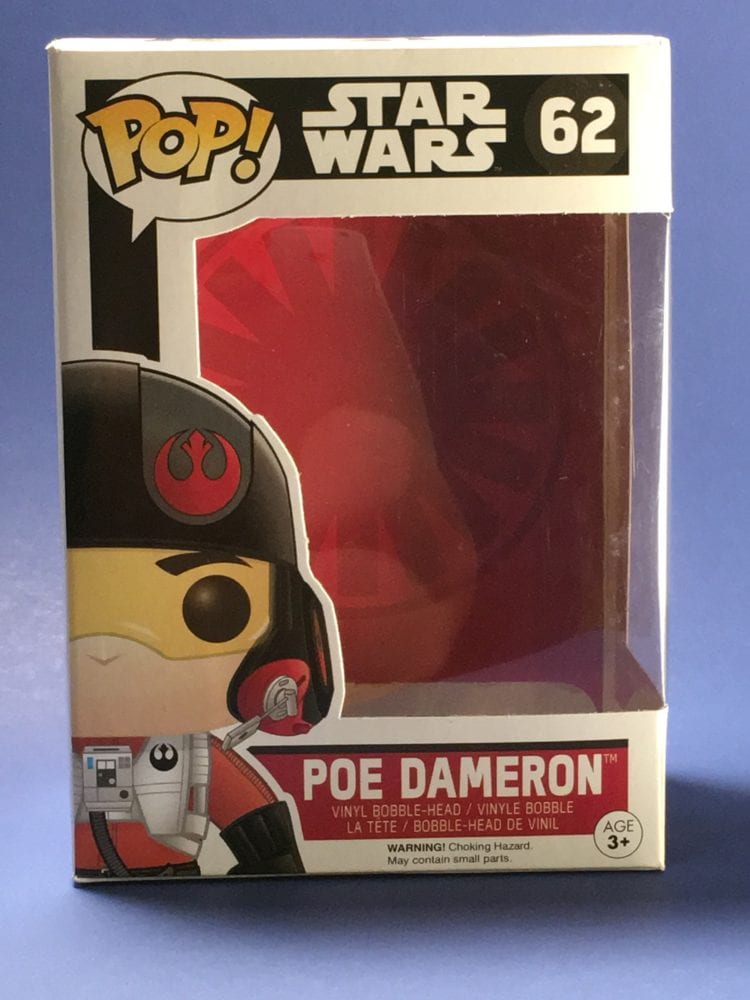 The Pop! and Random Thoughts
This Pop! is fantastic, plain and simple. This particular Pop! features Poe in his X-Wing flight suit with his helmet on. The level of detail on Poe's flight suit, boots and his helmet are amazing. I can't stress how much I love this one. The paint application is perfect, the whole damn thing is perfect. Buy it and love it as I do.
I gots a few things on my mind regarding Mr. Poe Dameron here. I am way behind on the new Marvel Star Wars comics. Way behind. I did however read Shattered Empire and that has me thinking big time about who Poe might be.
First. There is an elephant in the room I need to address. Correct me if I am wrong, but it seems to me Poe's parents after the Battle of Endor did the horizontal hula and voila! Bun in the oven. Hard to blame them. Big night of celebrating after a monumental victory over the Empire.The special Ewok elixir gets to being poured, fireworks, Stormtrooper head drums, Force Ghosts and then one thing leads to another and the devil's dance takes place. Wild night indeed.
I think I'd be too sketched out to take part in forbidden polka with those Ewoks lurking about amongst the trees. Imagine Chief Chirpa pokes his head in? Sweet fancy Moses would that be nightmare fuel. That is a case of the unshakeable scaries.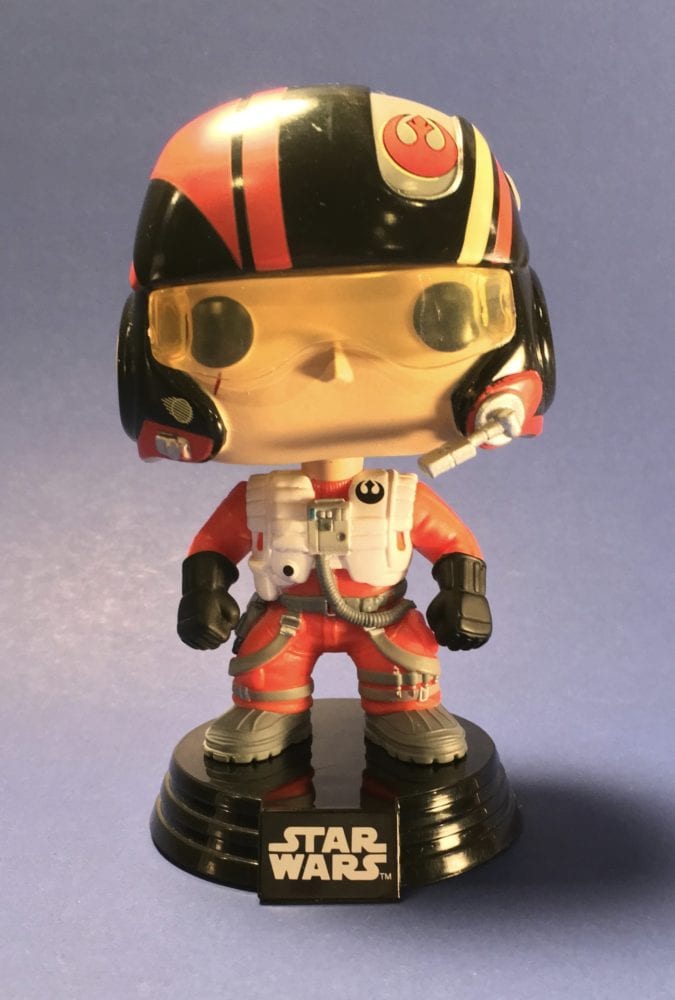 I promise this will be my last thought. Promise. At the end of Shattered Empire (spoiler alert) Luke Skywalker gives Poe's mom, Shara Bey, a force tree. If I understood or recall correctly it was a tree that was planted at an original Jedi Temple and is sacred and holds special meaning. Shara and hubby, Kes Dameron, settle on Yavin 4 and plant the tree at their home.
PoeDameron grew up playing around a Force Tree, and just so happened to become the greatest pilot in the new era? Some of that Force sap had to rub off on Poe right? I have always thought that The Force Awakens didn't just apply to Rey or Kylo for that matter. I am probably wrong, I don't do well in the whole serious Star War category. Time will tell.
Can they stop blowing up Poe's X-Wings please?
Thanks for checking out this week's Funko Pop! Star Wars Guide. I will be back on track now that Celebration has sadly ended. Keep checking back weekly for another edition. Next week will feature #63 a double dose of Chewbacca! If you have any questions or comments please find me on Twitter @DengarDan. Until next time friends, happy hunting!