Funko has a big footprint at Star Wars Celebration Orlando! Dan gives you the information you need.
Hey there Funko fans! With Celebration quickly approaching, and a laundry list of things I need to accomplish before leaving on my jet plane, I thought I would break down what to expect from Funko at Star Wars Celebration!
General Information
By now you have been notified if you have won the Funko Lottery. Congrats if you did, and if you are like me and didn't win, there is still hope. After the two assigned lottery times, there will be a general admission time at 2:00 pm on all four days of the convention. Products for the general booth time with be subject to availability based on that particular days remaining stock. No guarantees. If you did get an assigned time, get in line early, I have been told the lines are quite daunting. Funko can be found at booth 3444.
Exclusives
Funko went all out with the number exclusives that they are bringing to this years Celebration. Now from everything I have heard and read most if not all the products will be shared exclusives. Which is good news if you are not attending and want to land these. Official announcement on what retailers are involved will drop on the April 12th. Make sure you stay tuned to the Funko social media for that.
Below are photos of the exclusives and a nice video showing off these products!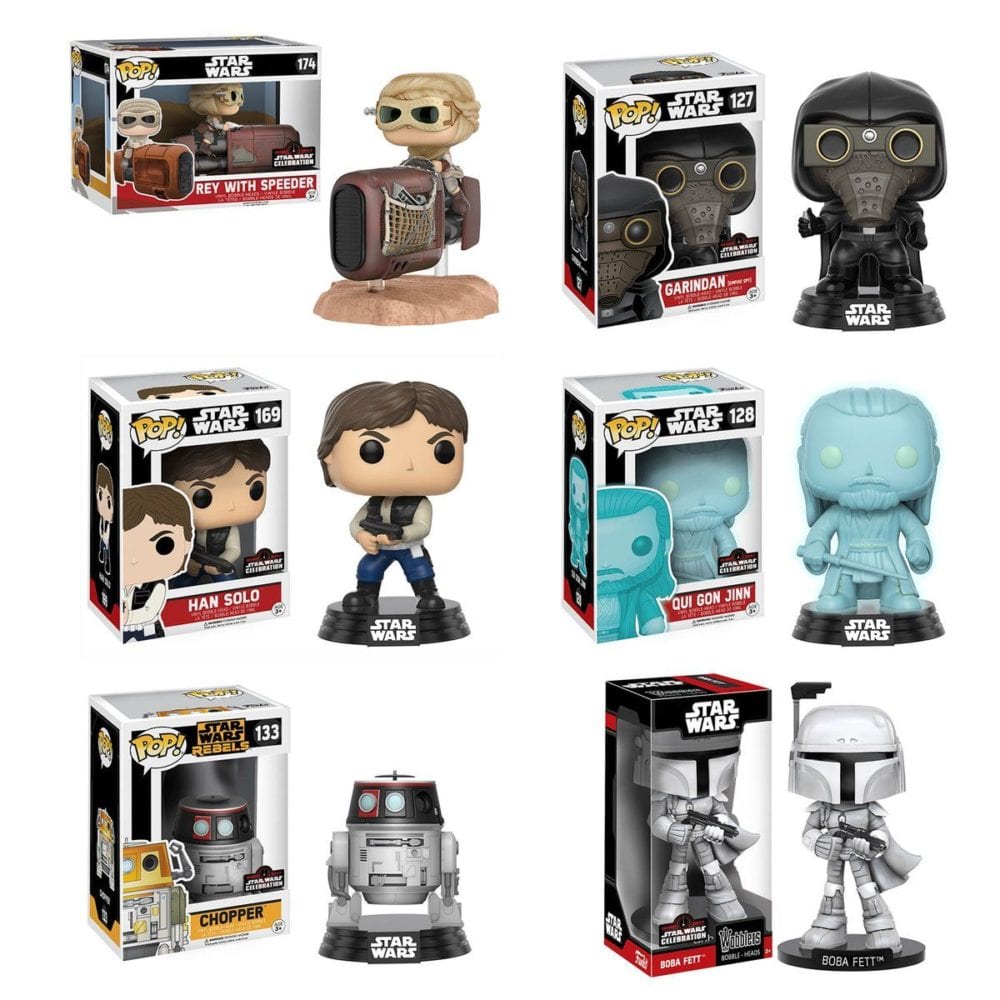 Funko Pin Giveaway 
If you are tracking down the Star Wars Celebration pin sets, add the Funko booth to your list! With a purchase from the Funko booth you will get a Kylo Ren pin. Only while supplies last. Once again it's booth 3444 for Funko.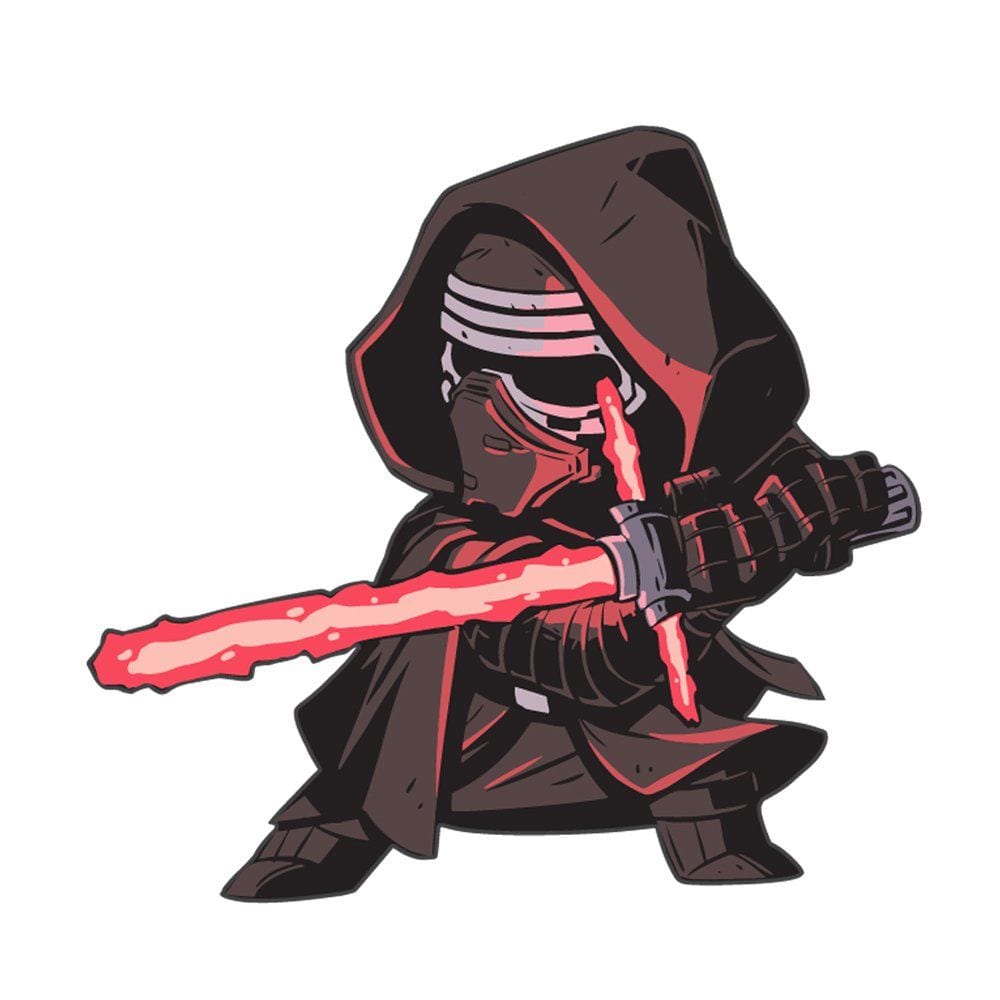 Funko Panel
On Friday the 14th at 3:00-4:00 pm at the Star Wars Collector's Stage which is located at W307 on the third floor. There will be a panel titled "The Stars Wars Funko Pop! Vinyl Explosion." Presented by Earl Bergquist, Pam Green, Mark Robben. Below is the a description of the panel:
The incredible popularity of Star Wars Funko Pop! vinyl seems to have grown over night, but actually there have been vinyl Star Wars toys since the first Jawa figure's cape, and Funko has been making Star Wars collectibles for over a decade. We'll take a brief look at the international history of vinyl toys, the art vinyl toy movement and the growth of Star Wars vinyl toys & collectibles. See the variety and history of Funko Star Wars toys and evolution of the Pop!, leading to the growing army of Star Wars Pop! vinyls. We'll see the key to Funko's success is that their artists and staff are all passionate collectors empowered to make cool toys, and we'll share insights and stories from their headquarters. We will discuss some strategies for collecting and displaying as well as Pop! "FUN"ko Facts from a few crazy collectors. Q&A from the audience, too.
I will 100% be in attendance for this panel and I can't wait for it! Funko has a lot to offer at Celebration this year, so be sure to check everything out. For a huge company and the amazing social media relationship they have with the fans and collector's, I personally am very much looking forward to meeting them. After all Funko and I have a relationship, as dysfunctional as it may be, but it works for us. I hope to see you all down at Celebration!