Do you want The Last Jedi digital media release? Do you want it in 4K UHD? Do you want it for free? We know you do. Click through NOW before it's too late!!
You can bring The Last Jedi digital release into your home in 4K + Dolby Vision HDR with Dolby Atmos sound via Vudu TOMORROW! And, as a bonus, you could also win one of 8 Vudu Digital Download copies of Star Wars: The Last Jedi!! Read on to find out how.
The Last Jedi digital media 4K RetroZap GIveaway
Tweet out this phrase: I want to watch #TheLastJedi with @RetroZapped and @Vudufans in 4K and you can too. Details here: https://www.retrozap.com/flash-offer-the-last-jedi-giveaway-in-4k-uhd-on-vudu
Contest ends March 13, 2018.
From Vudu's blog:
Star Wars: The Last Jedi is coming to Vudu on 3/13 and Vudu is the only place you can watch it in up to 4K + Dolby Vision HDR with Dolby Atmos sound! The Force is all around you and if you've got a Dolby Vision and Atmos setup so will the enhanced sights and immersive sounds of Star Wars: The Last Jedi.
This is the first Disney movie to offer both the enhanced color range of Dolby Vision and the cinematic sound of Dolby Atmos, and we're excited to offer you the opportunity to watch in the best video and audio formats available today. (Technologies that we're proud to have as part of Vudu's UHD quality offering.)
But don't worry if your device isn't Dolby Vision capable because we've got you covered with HDR10 support as well as Dolby Digital Plus 5.1. Because we want to bring more HDR to more devices and screens, we support both HDR formats for Star Wars: The Last Jedi and over 180 additional titles.
So, pre-order today and you will also get a $3 movie credit when the movie is released. If that isn't enough, your pre-order also qualifies you for a special offer on Star Wars: The Force Awakens for just $12.99 HDX.
FULFILL YOUR HDR DESTINY
So why should you care that you can watch Star Wars: The Last Jedi in Dolby Vision and HDR10 on Vudu? Only because it's an amazing way to watch your favorite movies.
Lightsabers will glow brighter and more intensely during battle scenes, the low-light darkness of the dark side will have more depth and look more sinister, and explosions will look amazingly detailed and realistic – you might even find yourself ducking from the flames. Heck, porgs will even look porg-ier. (Ok, so that one's not really a thing.)
HOW HDR WORKS IT'S MAGIC
HDR stands for High Dynamic Range and it is breakthrough video technology that dramatically improves the viewing experience through improving picture brightness, contrast, and color. Vudu offers both types of HDR technology so that you can experience the format compatible with your device.
As you can see, HDR adds a lot of detail over SDR, or Standard Dynamic Range, the color range of traditional formats. And while there's a lot that goes into HDR technology, we're going to give you a crash course in what makes this technology so exciting.
So, picture quality is the result of a few different things. One you know pretty well, resolution, you know: 720 HD, 1080 Full HD, 4K. But two other factors that make up the better pixels of HDR, contrast ratio, or how bright and dark your TV can get, and color accuracy, how close to real-life (or the director's vision) the colors can get.
HDR amps up the range of both contrast and color significantly, so colors are brighter, darks are darker, and you can see more of all the colors in between – otherwise known as Wide Color Gamut.
Super scientific chart, we know, but it does help illustrate the point that HDR delivers a much broader range of colors over SDR – and how Dolby Vision HDR is capable of even more.
So if you think about how amazed you were when you saw the difference between 1080p HD and 4K, imagine the same thing in terms of richness and brightness of color. That's the Dolby Vision and HDR10 difference.
You can also learn more about HDR here, and here.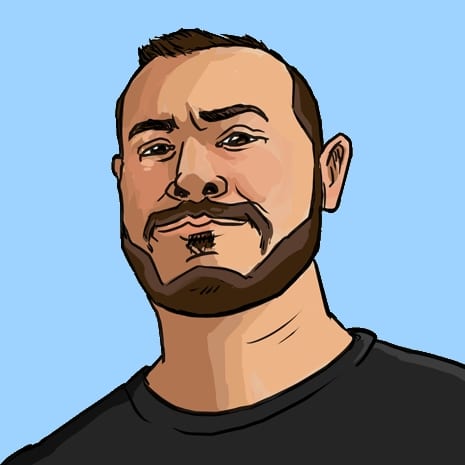 Joseph Tavano is the owner and editor in chief of RetroZap. Born just months before Luke found out who his father was, he has been fortunate to have had Star Wars in his life as long as he can remember. Growing up just outside of Boston, Massachusetts, he can remember substituting sticks for lightsabers and BMX bikes for speeders. He loves comics, retro games, vintage sci-fi paperbacks, and maps. Though an accomplished drummer, he doesn't crave adventure (as much) any more, and prefers his old haunts in Salem, Massachusetts, where he resides with his family. Buy him a glass of whiskey and he'll return it in kind.