Two years in, RetroZappers weigh in on their favorite books of the Star Wars New Canon timeline.
It's been two years since the Star Wars new canon began, so it seems like a good time to check in and see what has resonated so far with the RetroZap team. Overall, it's pretty clear that the new canon is an overwhelming success; it has been unfurled with care, detail, and planning. And, while not every book has been a grand slam, the idea of a cohesive storyline and universe to tell stories is an important part of what elevates serial storytelling from pulp material to legendary chronicles.
So what did everyone thing? See below.
Dennis Keithly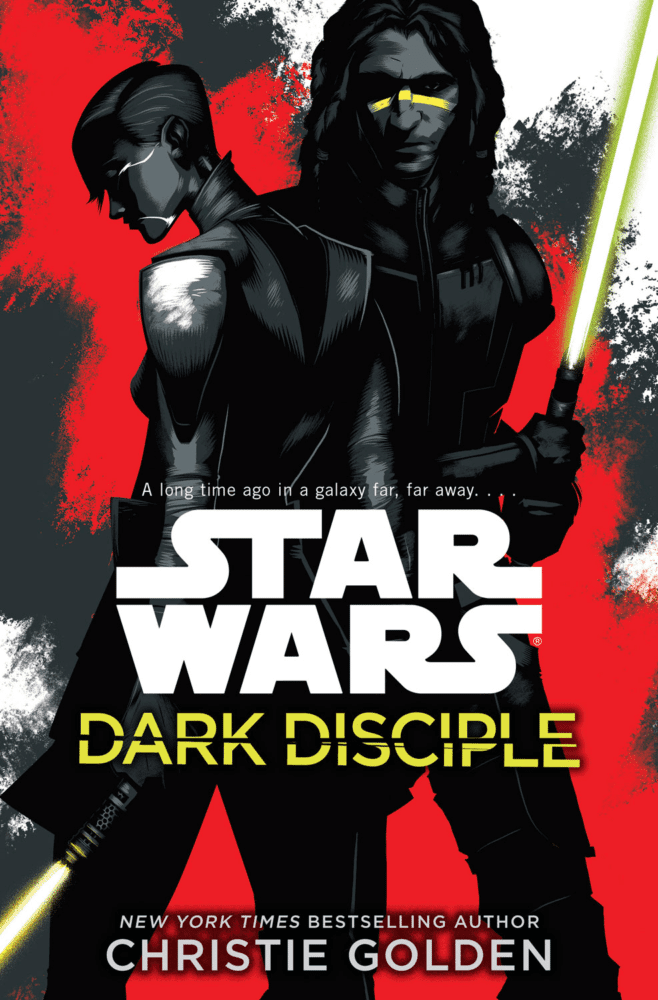 When trying to decide which of the new canon novels is my favorite, it is honestly hard to pick one. Tarkin was an interesting tale of the man that would command the Death Star by James Luceno, who is one of my favorite Star Wars authors. Lost Stars, by Claudia Gray has one of the better Star Wars stories told in years. The genius of Lost Stars is that it managed to tell an engaging story without focusing on any of the big three (Han, Luke, and Leia) from the original trilogy or the big three from the prequel trilogy (Rey, Finn, and Poe). John Jackson Miller's A New Dawn, was the first novel of the new canon and the first story to focus on the heroes of Star Wars Rebels. All of them are worthy choices and excellent stories. However, I think my favorite is Dark Disciple, by Christie Golden.
Dark Disciple is set during the events of the Clone Wars. The Jedi council has come to realize that the war must end, but they are frustrated in arriving at a strategy to achieve that result. They come to understand that Count Dooku is the key to ending the war. If he is eliminated, the Separatists will fall apart. Therefore, they make the difficult decision to assassinate him. They assign the task to Quinlan Vos. However, he is not ready yet. He needs training, and to that end, he enlists the aid of an old adversary of the Jedi: Asajj Ventress.
So, why is this story my favorite of the new canon bunch? It was hard picking just one, but I settled on Dark Disciple for a few key reasons. First, it is the only novel set during the Clone Wars. The time period that spans from Revenge of the Sith to The Empire Strikes Back has been the setting for most of the novels thus far. The Clone Wars are largely defined by The Clone Wars television series, and yet, Golden found a way to fit in another story that made sense. The television series ended abruptly after Disney acquired LucasFilm, and this novel and other stories have done well to resolve many of the open plot lines.
Speaking of open plot lines, that brings me my next point: Dark Disciple has real and lasting consequences. With so many of the novels set after Revenge of the Sith and before The Empire Strikes Back, their impact had to be kept in check. Other novels that were released during the Journey to the Force Awakens could only hint at the story in The Force Awakens. Dark Disciple address the fates of multiple characters head on.
Finally, Dark Disciple is a good story. The characters grow and change. Lessons are learned. The dark side and the light side are explored. A little more of the saga of the Clone Wars is revealed. This novel has more of the Jedi than the average Star Wars novel as well. There are a quite a few good, even great, Star Wars novels, but Dark Disciple is my favorite of the new canon so far.
Mike Harris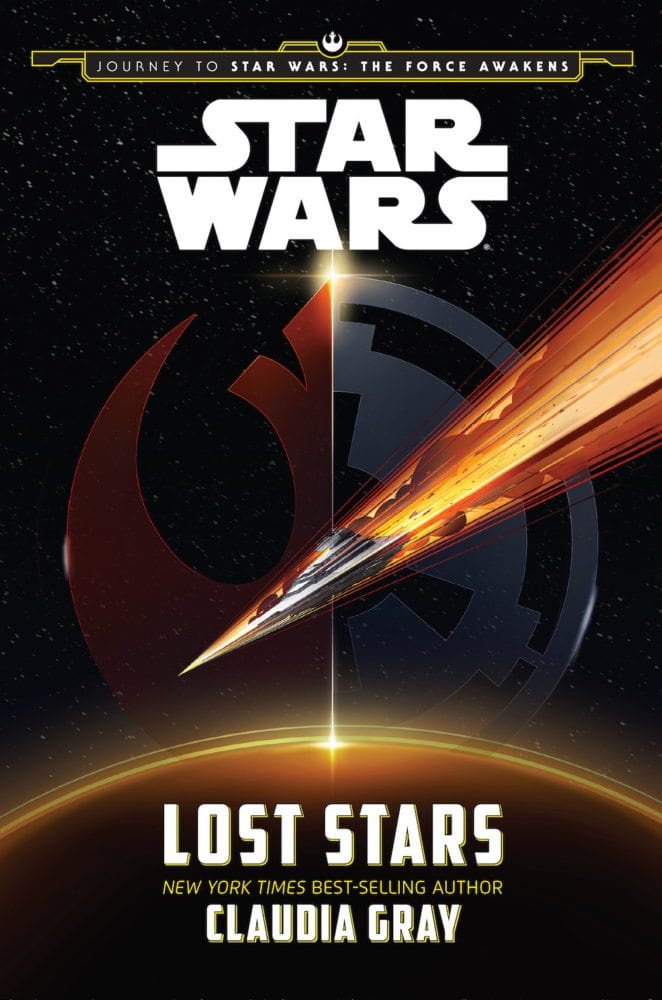 When it comes to the new canon, Lost Stars is my favorite, hands down. Don't let the label of " Young Adult" fool you, this story ranks up there with the best of them regardless of who it was originally intended for. The love story aspect of it was heart wrenching at times and was not as overly sugary as some other novels in the same genre. I truly was rooting for the main characters, Thane and Ciena, through the whole book, and seeing them grow from children into adults in the same book felt like something new in Star Wars literature.
The greatest part of the book however is the time span. It starts out at there first meeting as children, and follows their journey through teen years and into early adulthood. Since this book takes place throughout the original trilogy era, we see how their actions fit into the story we thought we knew. I'll never watch any of the original trilogy without smiling, knowing some of these characters are just off screen! Truly a new canon must-read for any fan.
Courtney Martin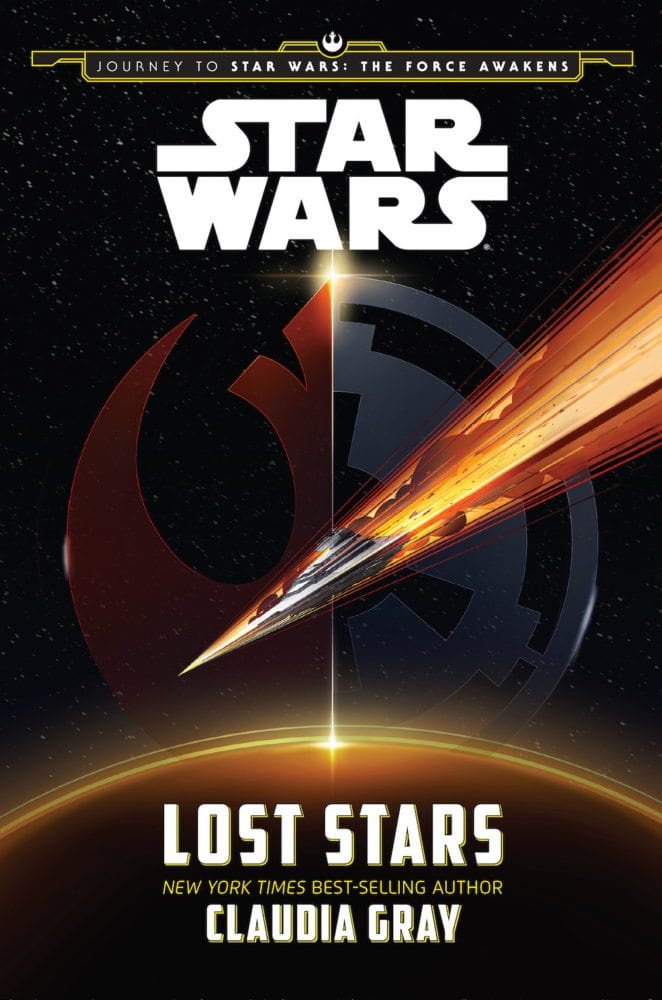 Of the Star Wars official new canon novels to come out thus far, I've got to say I just loved Claudia Gray's Lost Stars.
The book introduces new characters into the Star Wars universe, yet also weaves well-known Star Wars staples into the plot. The book follows two main characters from children to adults, and in doing so I gained a deep attachment to both characters. I found myself holding my breath quite a few times during intense moments in the book, not wanting either antagonist to die. Ms. Gray superbly develops character interaction, and this is what drives the novel as well as what makes it gripping. Lost Stars was meant to be a standalone novel, but I hope to see more of the two main characters in future novels.
A second reason I loved Lost Stars was the mixing of already established Star Wars people, places, and things with the new cadre of characters. Every time I watch A New Hope I will forever think, "I know people working on that battle station!" (Well, not actually knowing them, but you catch my drift). I get goose bumps when I see the opening scene on Jakku during The Force Awakens because now I know what happened to that fallen Star Destroyer. To know characters and battles that happened 'behind the scenes' during the years of the Rebellion is just plain cool.
Instead of focusing the main well-known Star Wars dramatis personae, Ms. Gray showed us what was behind the curtain; what the normal, non-hero people were feeling and experiencing. This was such a departure from the Legends line of books, and I think a gamble, but Ms. Gray made a new, exciting world inside the already existing galaxy far, far away.
Steve Mcgillivray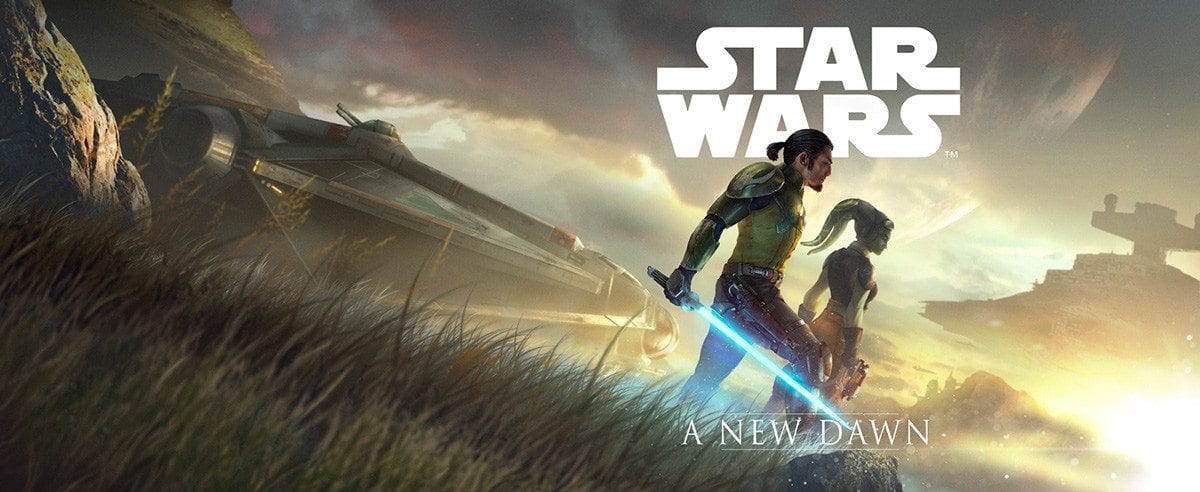 So far I've only read two novels in the new Star Wars canon. A New Dawn and Lords of the Sith. Both were really enjoyable. The former told of the first meeting between Hera and Kanan, while the latter told of an attempt to kill Emperor Palpatine and Darth Vader near the Twi'lek homeworld, Ryloth.
Of the two, Lords of the Sith was the better for me. I found it interesting seeing the attack on Vader and Palpatine, then the tension between them when they have to survive on the surface of Ryloth after crash landing there. There's also a glimpse at the early formation of the Rebellion, in this case the Free Ryloth Movement, led by none other than Cham Syndulla, Hera's father. There's lots of little Easter eggs in there too, linking the prequel trilogy and the original trilogy. A mention must be made to how bloody and brutal the action can be. There's a moment when Vader and Palpatine come across some locals and your heart just sinks. Very well written and hugely entertaining.
Darth Taxus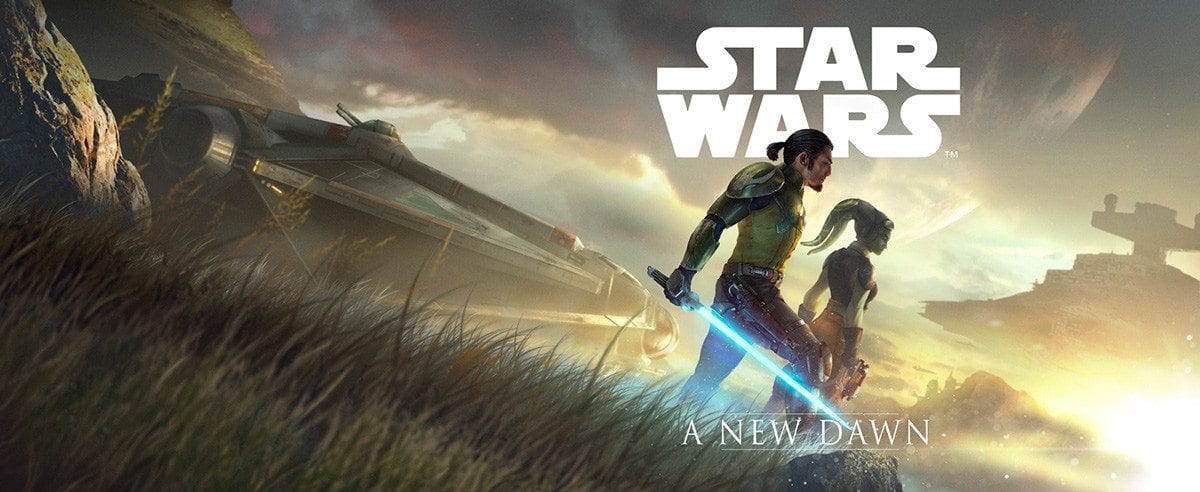 The book I still count as if not my favorite, but definitely my most memorable, is A New Dawn by John Jackson Miller. In it, we see the act of Imperial rule asserting itself upon the planet Gorse and the effects that has upon not only the main characters, but potentially the entire planet. At the time of its release, we were already familiar with the main characters of Kanan Jarrus and Hera Syndulla, however we knew nothing of their origins. Rebels would soon establish itself quickly as a fan favorite, but at this point the main characters would still be mysteries to us. Many Star Wars fans looked forward to the premier of Rebels and eagerly wanted to learn more about the crew of the Ghost. This was also the first book that ushered in the recreated canon of the Star Wars Universe. I think for these two reasons alone, I greatly anticipated the release and drank in the story.
Miller is one of my favorite Star Wars writers. He has a natural feel for the universe to me, and seems to incorporate elements of history and politics into his writings. This might be intentional, or I might be reading too much into the story, but either way the parallels exist. The situation on Gorse is reminiscent to me of a work by William Sheridan Allen titled The Nazi Seizure of Power. In it, Sheridan analyzes the shift in political power not on a national scale but on a micro scale in a small town.
And so it is against this backdrop that the characters are attempting to understand the balance of power between government and the governed. We are presented with many points of view of those who eventually understand what the Empire has in mind for Gorse, and by extension the rest of the galaxy. Because of this realization, they each reach the same conclusion and decide to act against Imperial interests, despite their own sense of self-preservation. We know what Kanan ultimately chooses to do.
But one of the elements I loved the most in the book was the antagonist. To quote Dr. Ray Stantz, "I've worked in the private sector. They expect results." I think that sums up Count Vidian. He is the embodiment of the cruel science of economics coupled with a healthy sociopathic disconnection to others who views murder as an acceptable means to an end. He is not profit motivated, power is his god and efficiency his religion.
Another fun aspect was how Kanan carefully used the Force in a limited capacity. That was a nice shift from what we were used to with the Clone Wars and Old Republic in recent memory. I also loved reading his failed attempts at flirting with Hera.
All in all a fun, fast-moving read that kept my interest! And you thought I was going to pick Lords of the Sith, didn't you?
Joe Tavano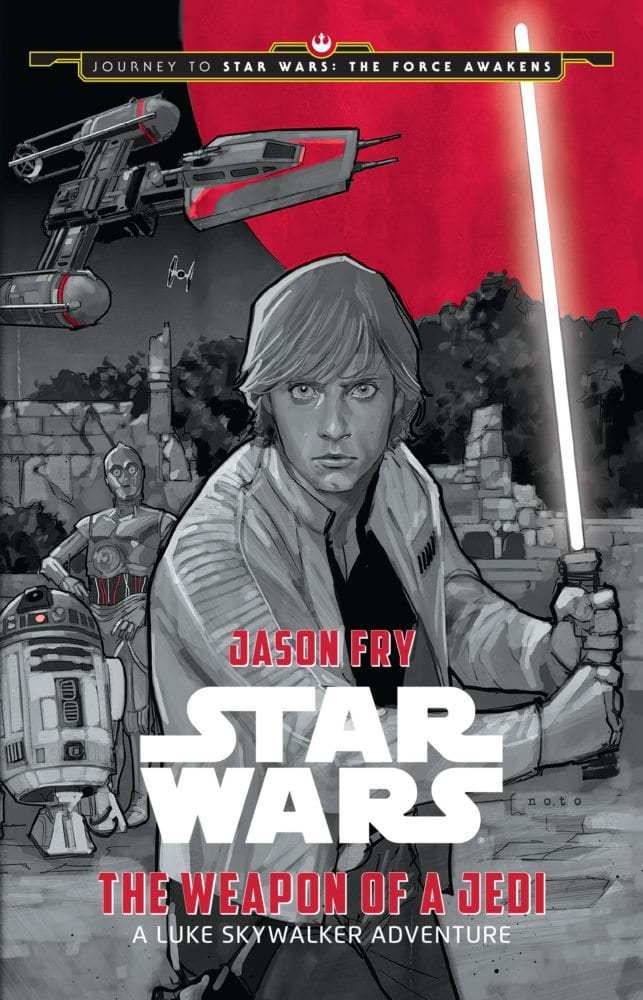 I came up with the idea to do this article, and as soon as i did I knew I was in trouble, because I'm terrible at superlatives. I can't even choose a favorite color. So, allow me to point out the high-water marks of the new canon in my opinion.
I come to Star Wars books to learn more about the Star Wars universe, so I expect a lot from core-character stories. In this regard, Tarkin and Lords of the Sith did not disappoint. Between these two novels, there is so much to take in regarding the "rise of the Empire" era. How the government was structured, how Tarkin rose to favor, and what the Emperor finally did once he won. Additionally, the relationship between Sith master and apprentice was fascinating. I am still looking for some "dark-side 101-class-is-in-session" time between the two, but the nature of their relationship and how Vader is regarded within the Empire is carefully explored. Plus, there are some amazing scenes of Darth Vader throwing down in his prime. Those are canon moments that I've been waiting for for decades.
Next up is an outlier. The Weapon of a Jedi, an improbable tale of Luke Skywalker seeking long-lost Jedi knowledge, was a fascinating tale that succeeded where Heir to the Jedi did not. Luke's doubt, confusion and thirst for more Jedi training seethes through the pages, and readers are rewarded with interesting blends of culture from the original trilogy and The Force Awakens. Luke hung out with Sarco Plank, that red-robed guy not even in focus in The Force Awakens? You bet he did.
Finally, I need to mention Star Wars: Aftermath, which was a fine novel and a curious amalgamation of what I love about Star Wars publishing and what I'm not as impressed by. I come for a story set after Return of the Jdi, but I stay for the Interludes, which tell more interesting, personal vignettes of life around the galaxy. Of note is a curious section between sinister smugglers and a dark-robed group of Kubaz (Garindan) that seem to belong to a dark side cult of some sort. This is the type of thing that sets my curiosity on fire. Who are they, and why would the writer, Lucasfilm, and Disney spend precious pages exploring this scene? If this sort of interlude is given the attention to detail most things are being given these days, I think readers can expect great results. If these sort of curios are dropped and forgotten, they are a waste of time.
Star Wars publishing is best when it takes chances and has real consequences. Cross-media characters need to be born here and die here. Snap Wexley may be a pilot in The Force Awakens, but I also knew he had a crazy battle droid as a kid. Rey flied by a downed Star Destroyer, but I know how it got down there. And what happened to Asaaj Ventress? Her story is completed in a book. This synergy is powerful, and is why this new canon exists.
The days of the sandbox/playground are over. There are too many stories to be told, and there are too many stories competing for our attention in the world of Star Wars for every new author to create a Zabrak bounty hunter and an ace pilot with a heart of gold. Star Wars books win when they create fully realized new characters that come off the page, and when they take existing characters and provide greater detail that has impact.