Joe, Bill and Jake explored the floor of Boston Comic Con 2017 (Fan Expo Boston 2017), and discovered that the event keeps getting bigger and better.
Gone are the days of Boston Comic Con being a local show that sold tickets on the idea of being "for the fans, by the fans." While successful for many years under that guise, it was only a matter of time before the Hub convention became too popular and too big to manage in its original form. After all, Boston is a world-class city, and it deserves a comic-con worthy of its legacy. After complaints of overcrowding and climate control issues in 2016, Boston Comic Con was sold to the modern and highly successful Fan Expo, who run amazing events in numerous cities, and in their inaugural year in Beantown, they did not disappoint, Fan Expo Boston 2017 was moved to a newer and more spacious venue with better amenities and a massive show floor, the guests included A-list celebrities, convention regulars and top comic artists and writers, and the vendors were varied, unique and myriad.
See below for just a taste of why Fan Expo Boston is a show that is on the rise and is not to be ignored.
Enter: 3-D Printing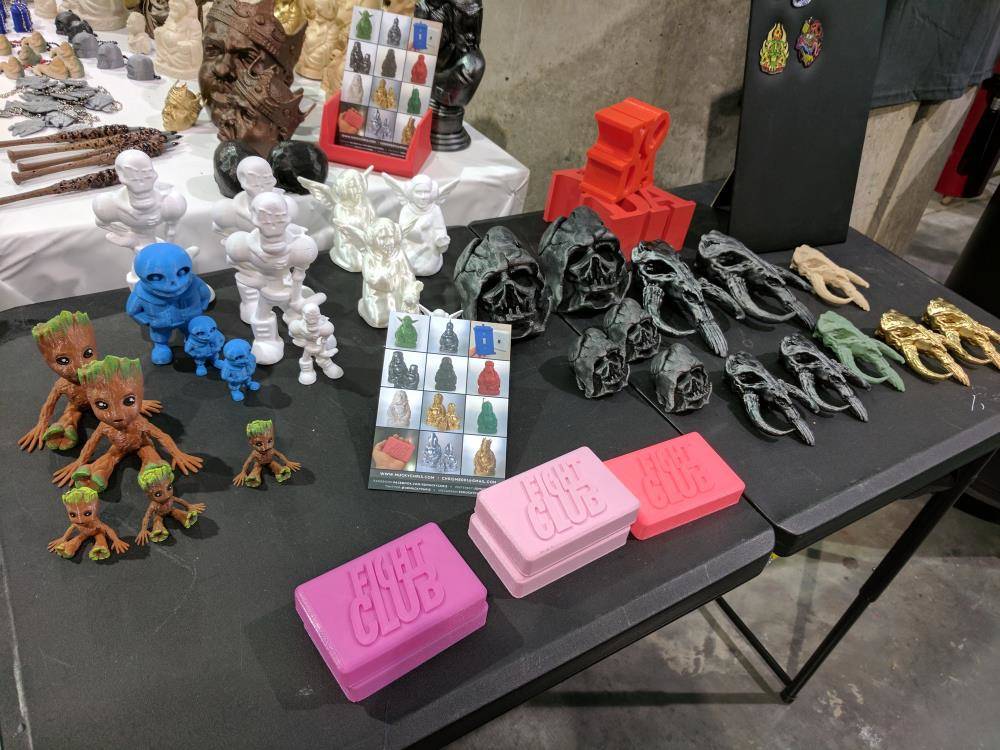 3-D printing has come to geek conventions, and fan-made merch will never be the same, With machine on site, it's possible to literally turn and idea into a product right before your eyes on the con floor.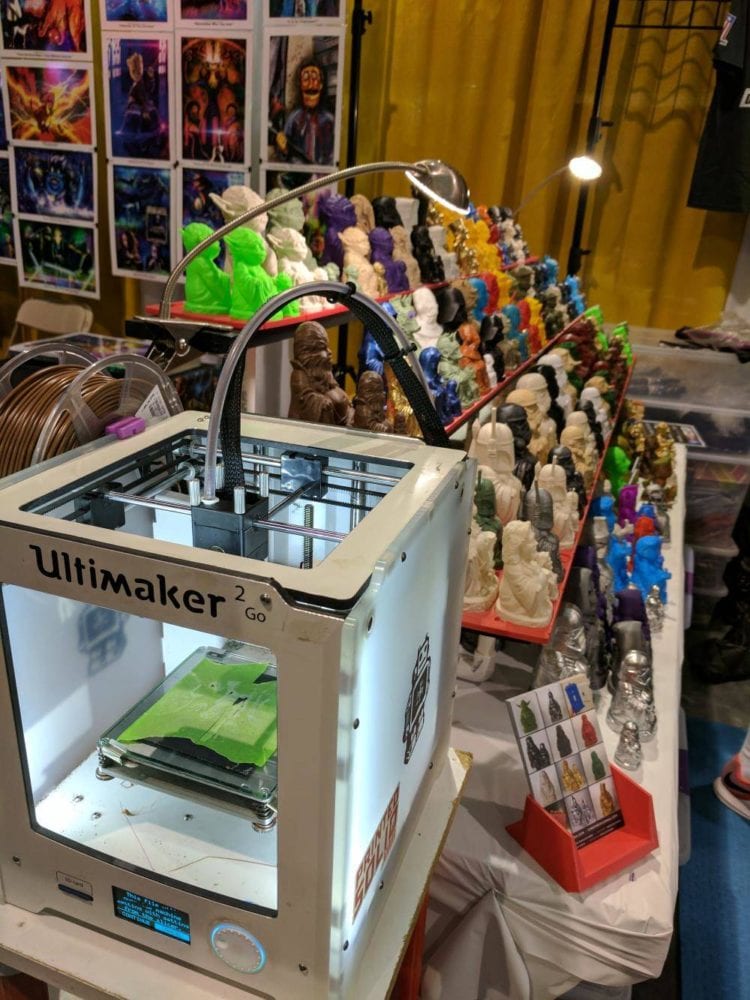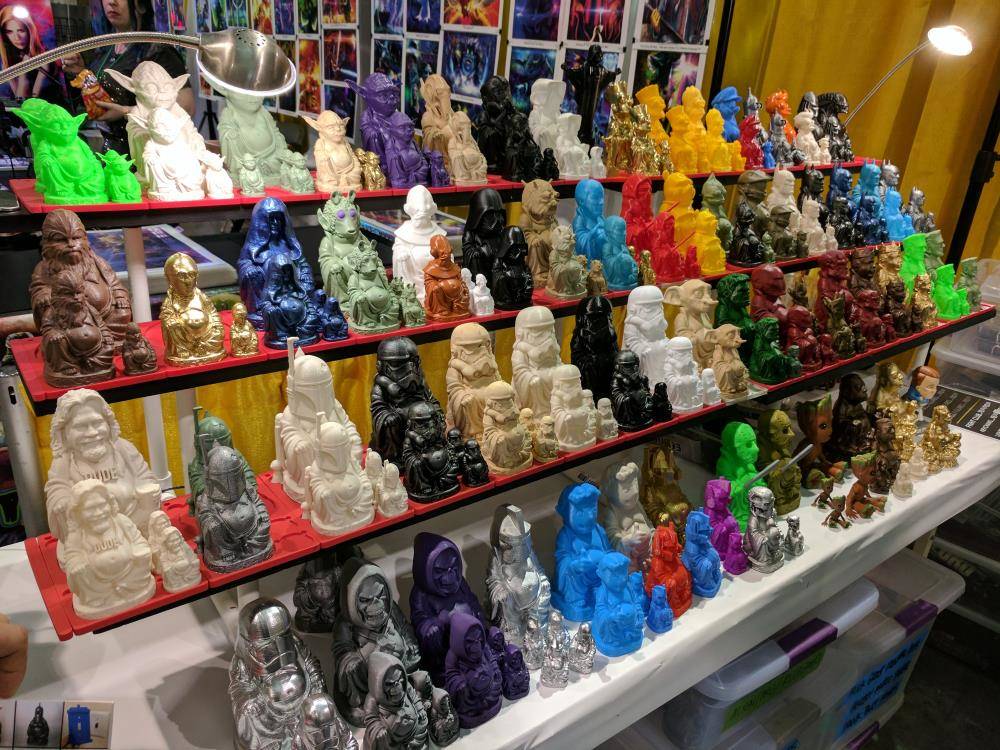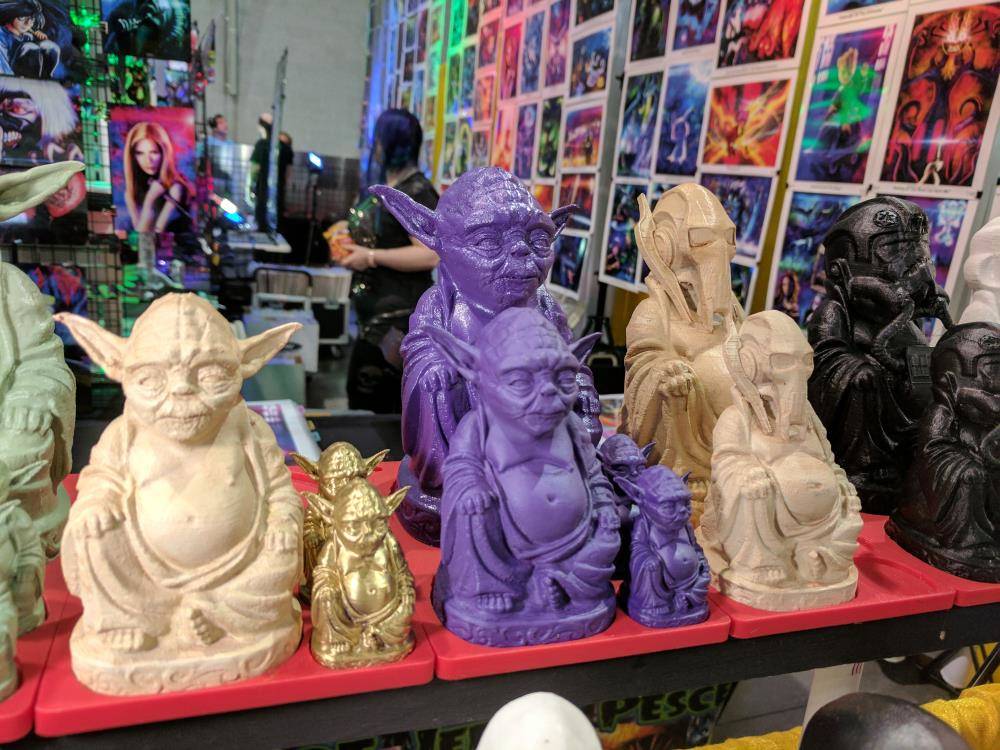 Golden and Silver Age Comics Still Exist!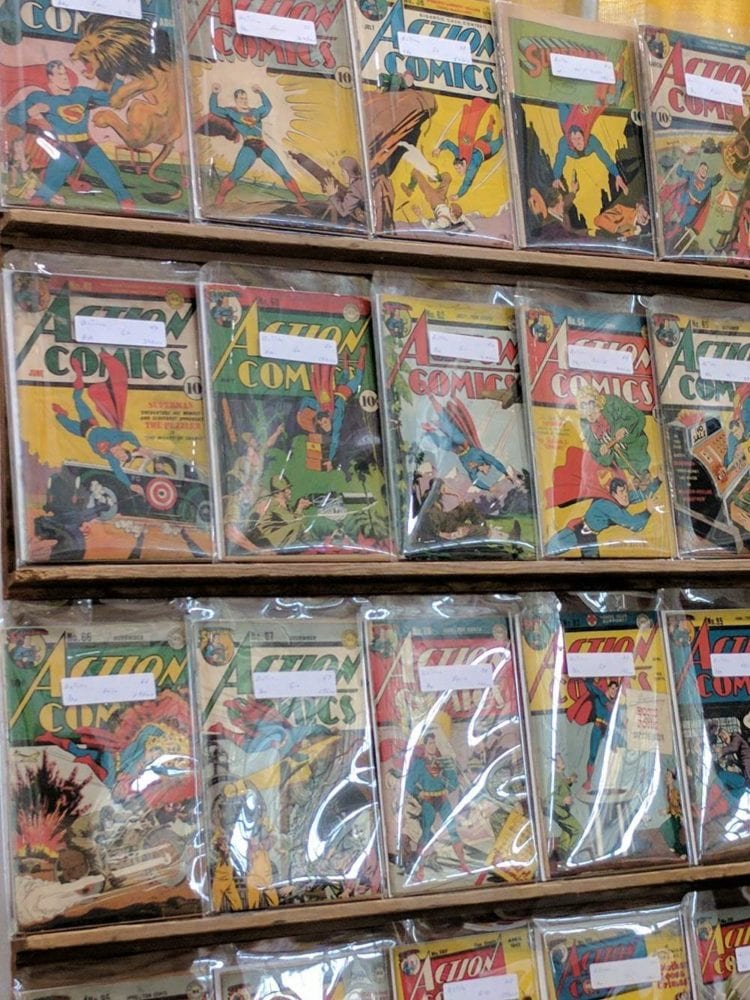 Boston Comic Con has always been a comics-first show, and it is still reflected in the spirit of the show floor One can find any manner of exquisite, classic comics here–for a price.
Batman, Beyond!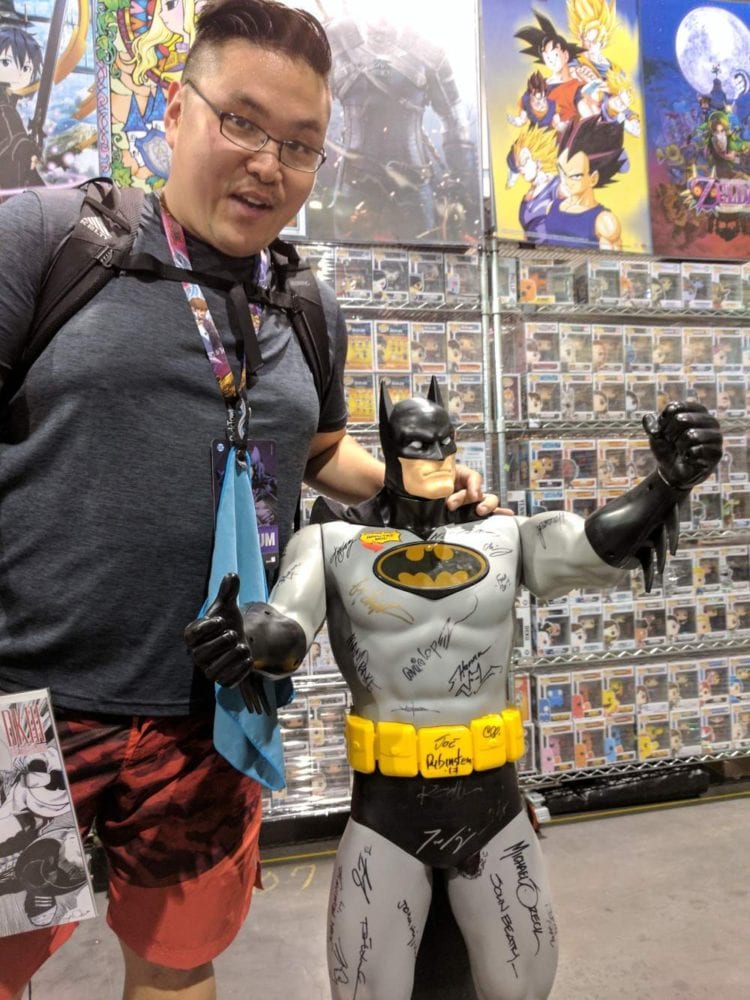 A brilliant idea! This dedicated fan has autographs from as many writers and artists as he can meet who have worked on Batman!
Drew Struzan-the Man, the Myth, the Legend
Joe had the opportunity to meet the greatest and most acclaimed poster artist that's ever lived, Drew Struzan. Drew is hardly a convention regular, so it was a fantastic chance to meet a true living legend.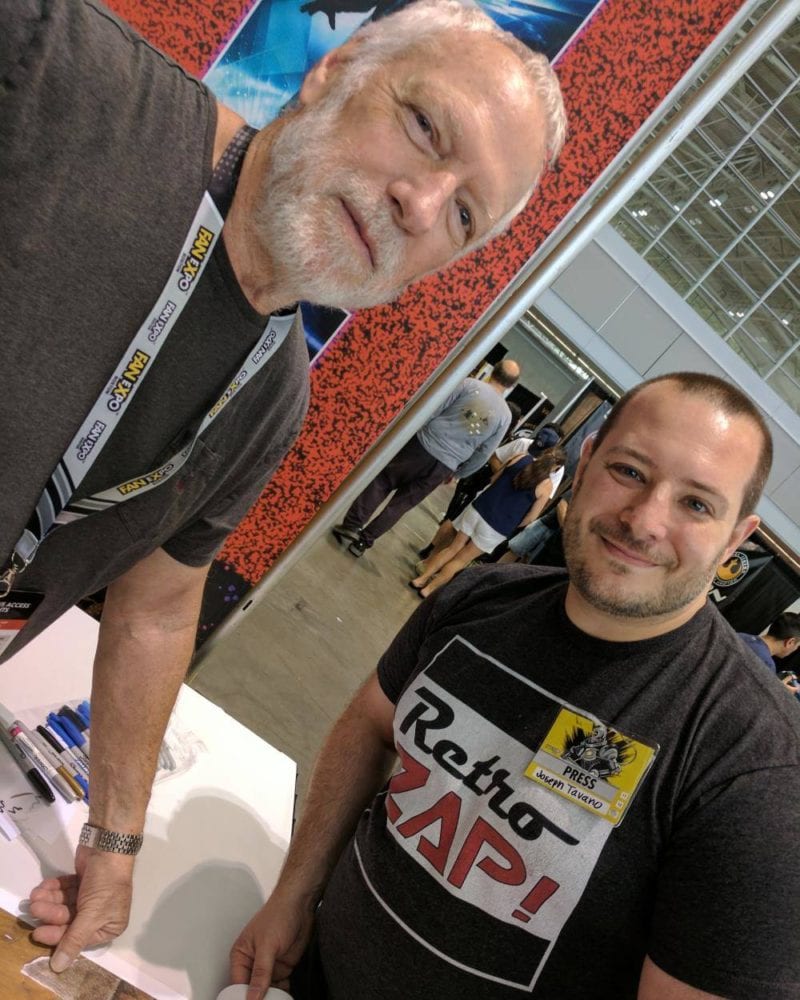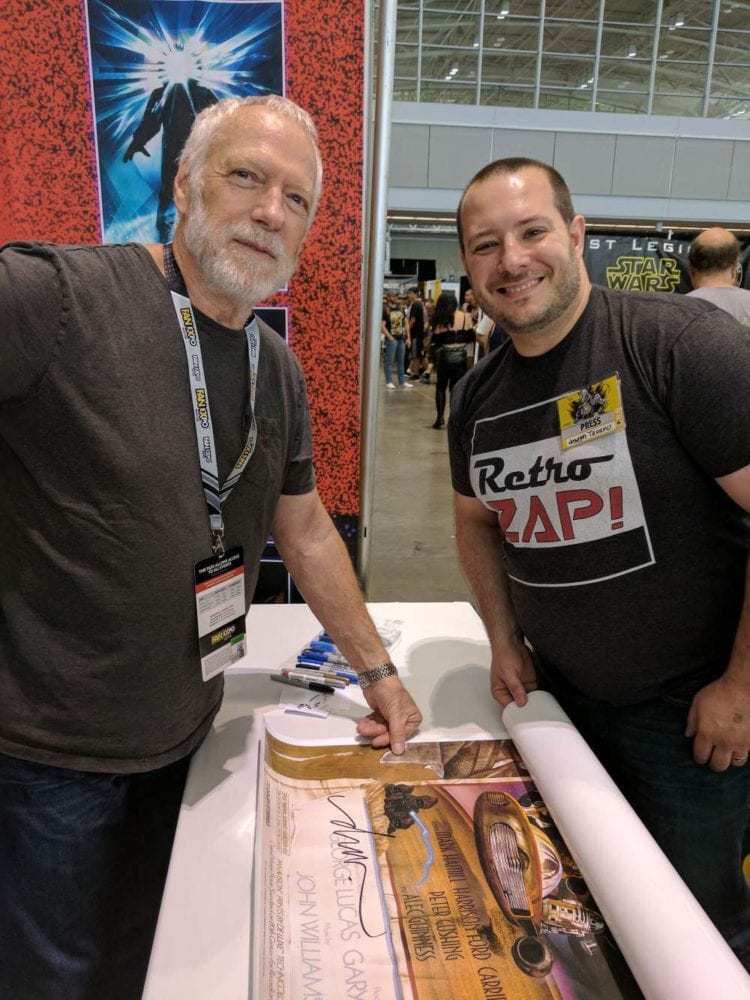 It's dangerous to go alone. Take this!
Need a legit cosplay weapon? From Buster Swords to Anduril, Flame of the West, this vendor had the mettle to offer amazing recreations of fictitious blades.
The Wolf and the Dragon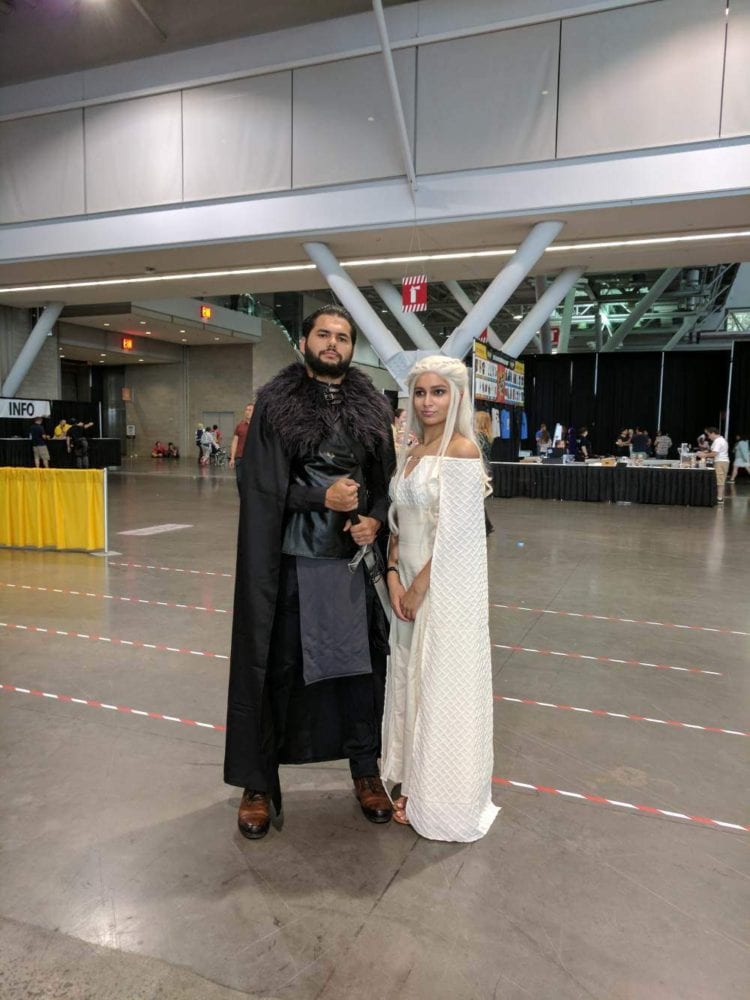 If there is a slightly perplexed look on these cosplayers' faces, it's because instead of "Say cheese," I said, "Say we're related!"
Who Ya Gonna Call?
One of the true highlights of the show was the impressive Ghostbusters fan group who had an amazing booth at Boston Comic Con. It's all in the details, and sharp-eyed fans were able to find everything from Dr. Venkman's psychic test cards from the first 5 minutes of the movie, to plans for Dana Barret's apartment building. And yes, the flowers are still standing.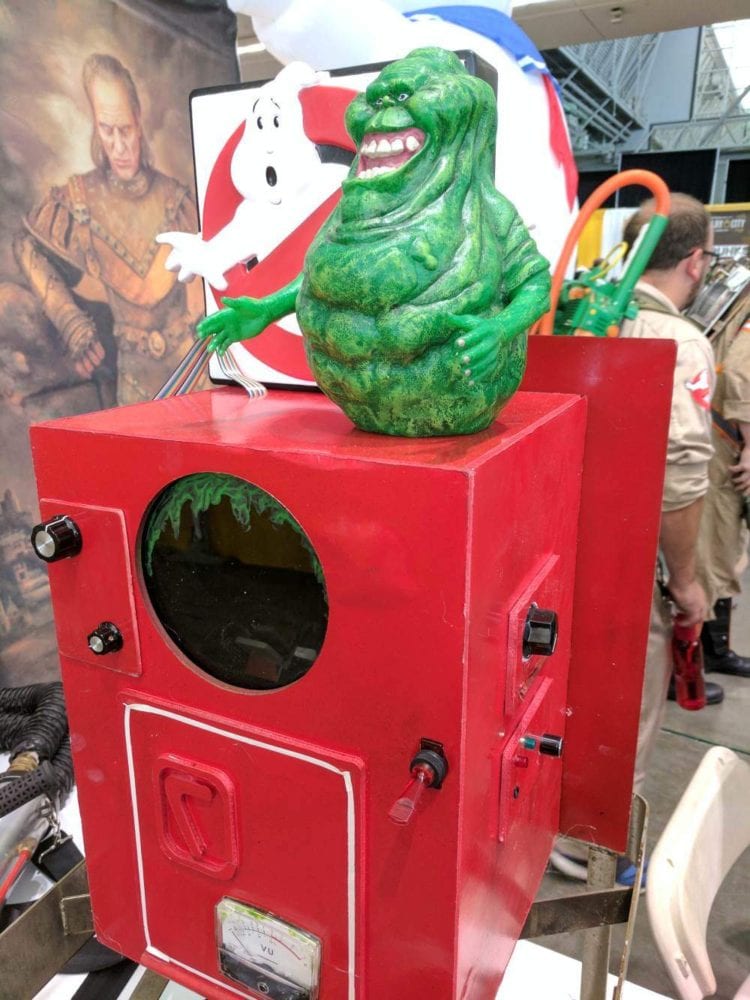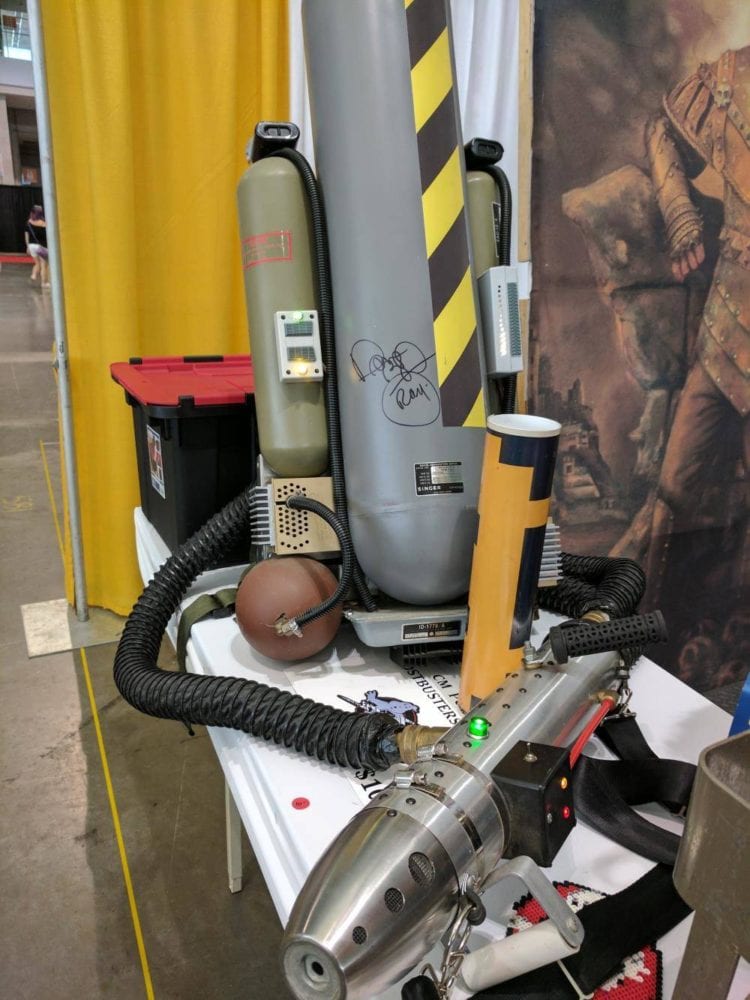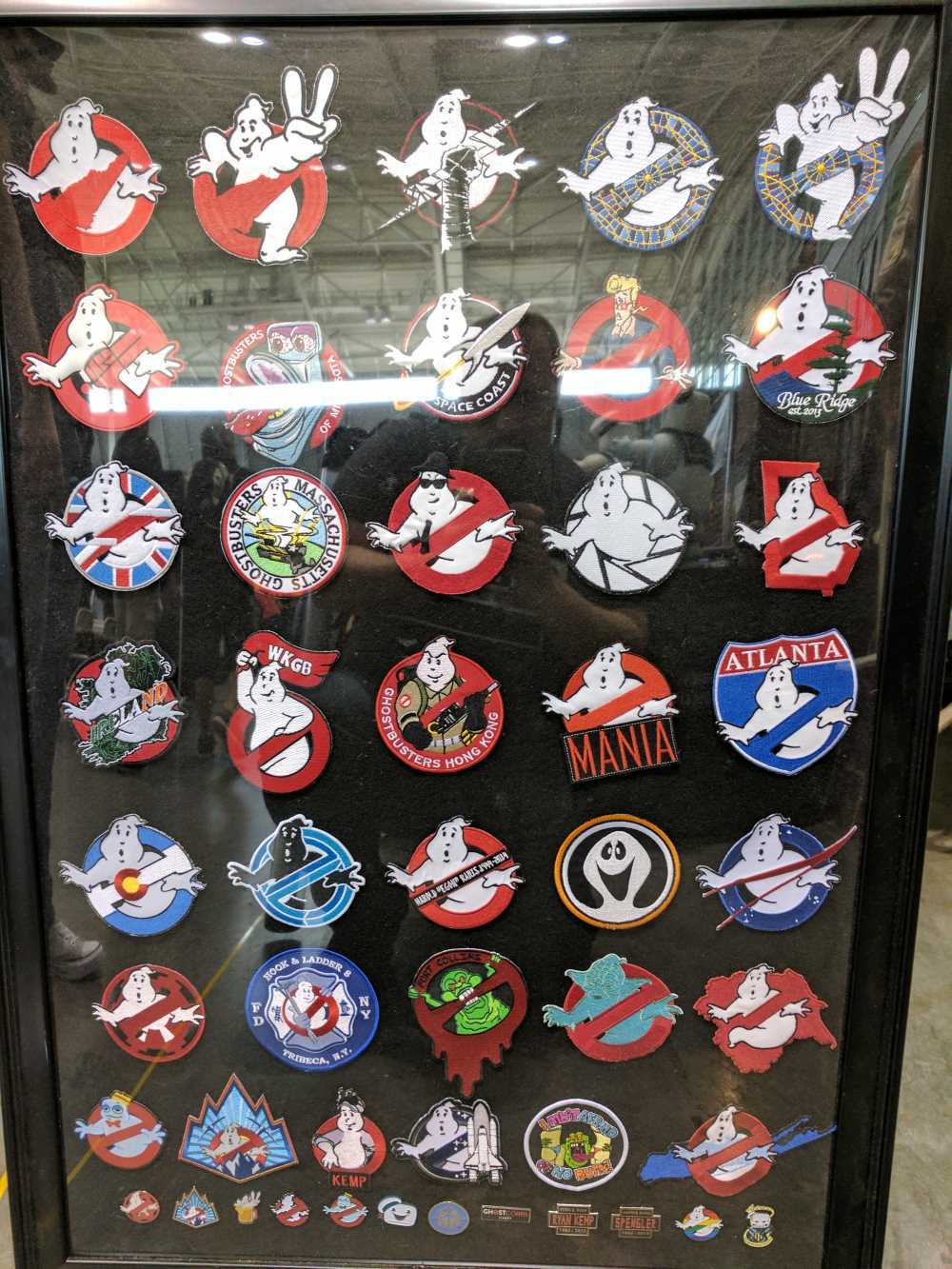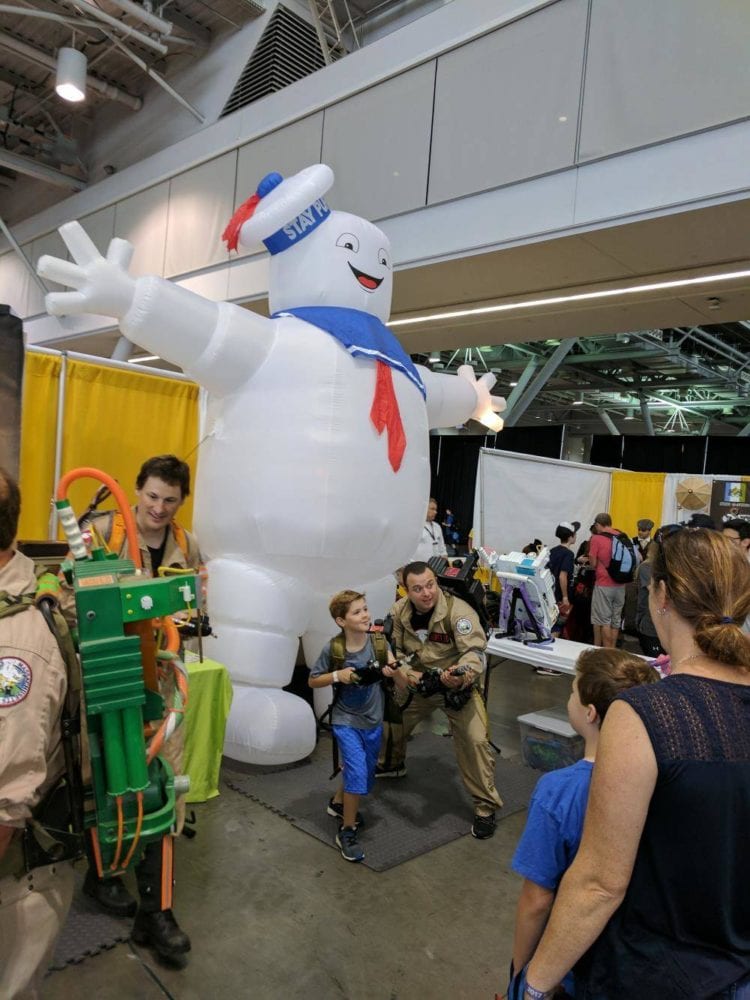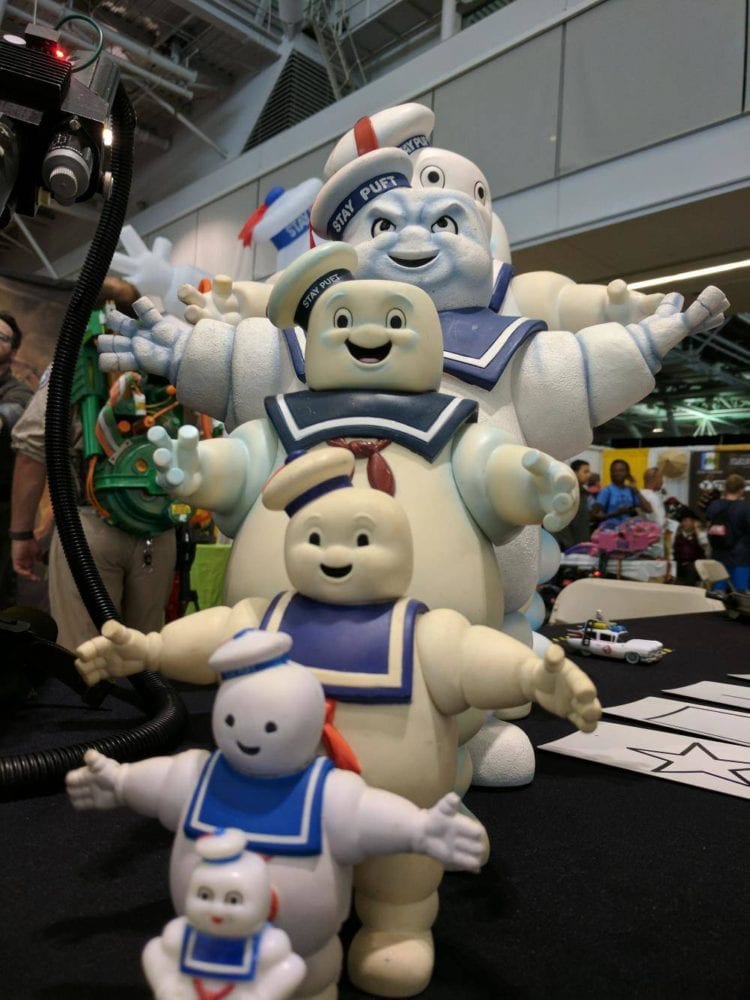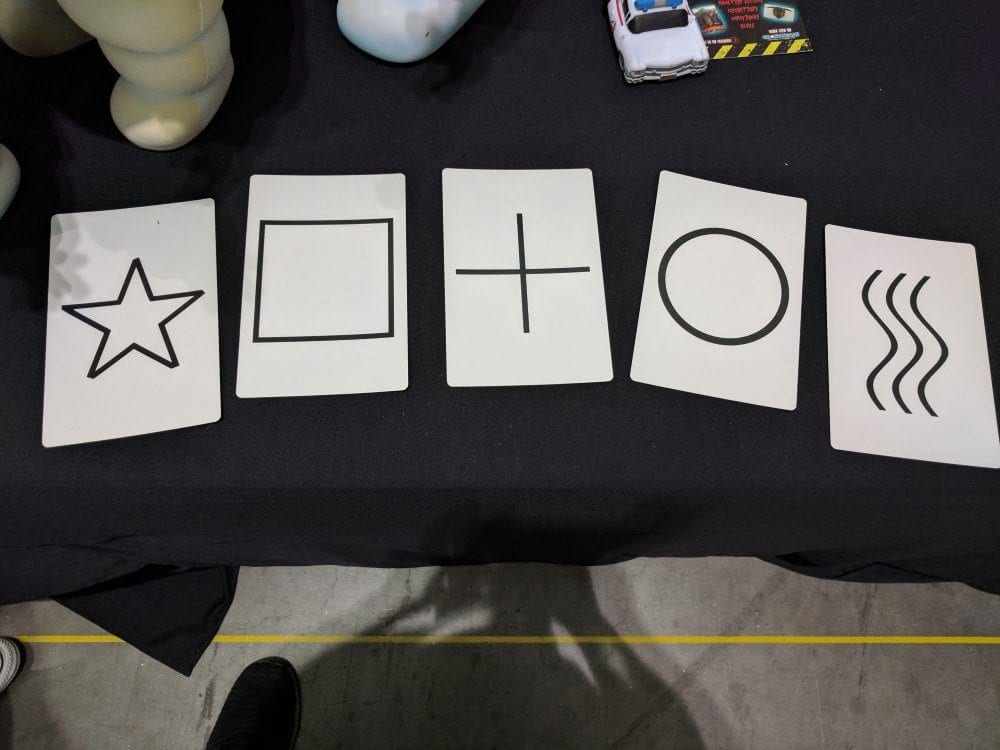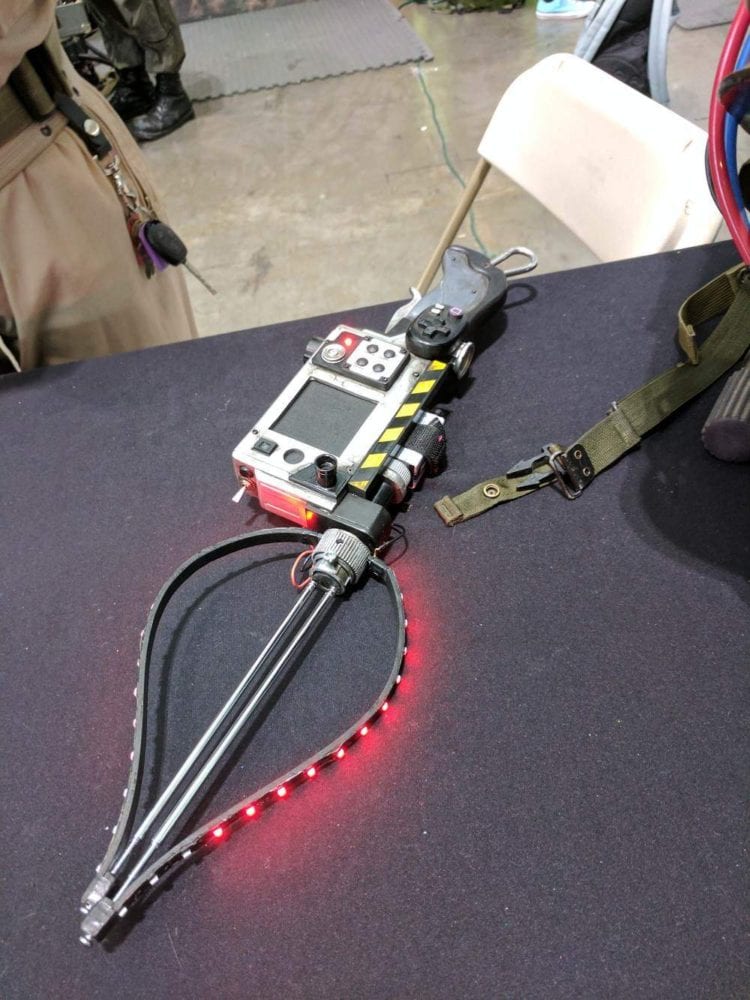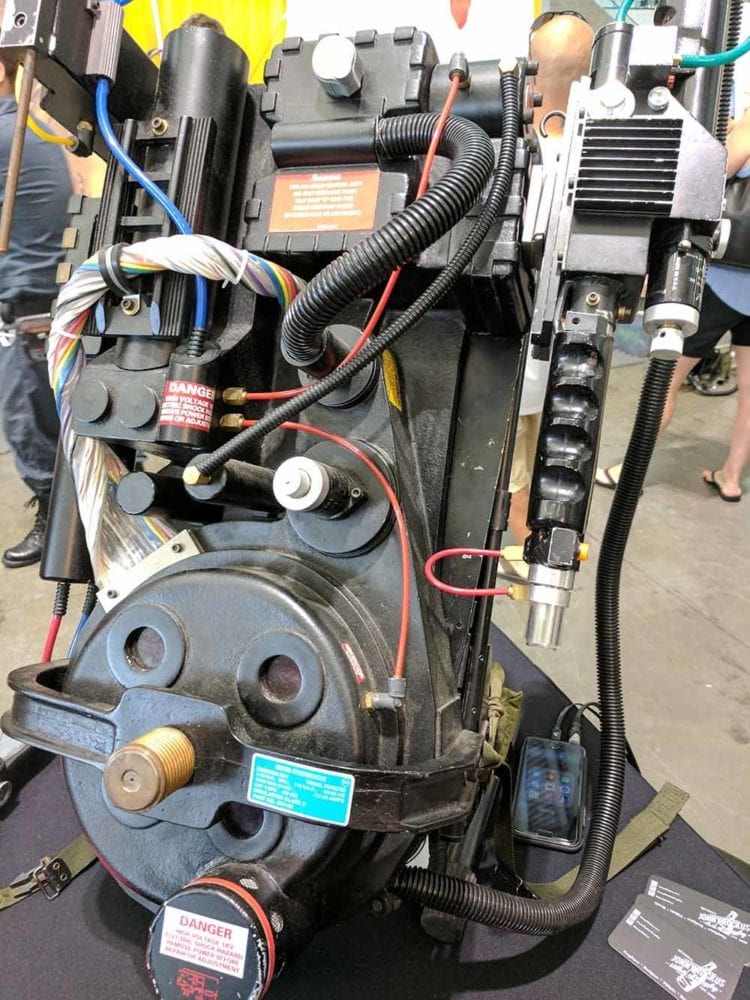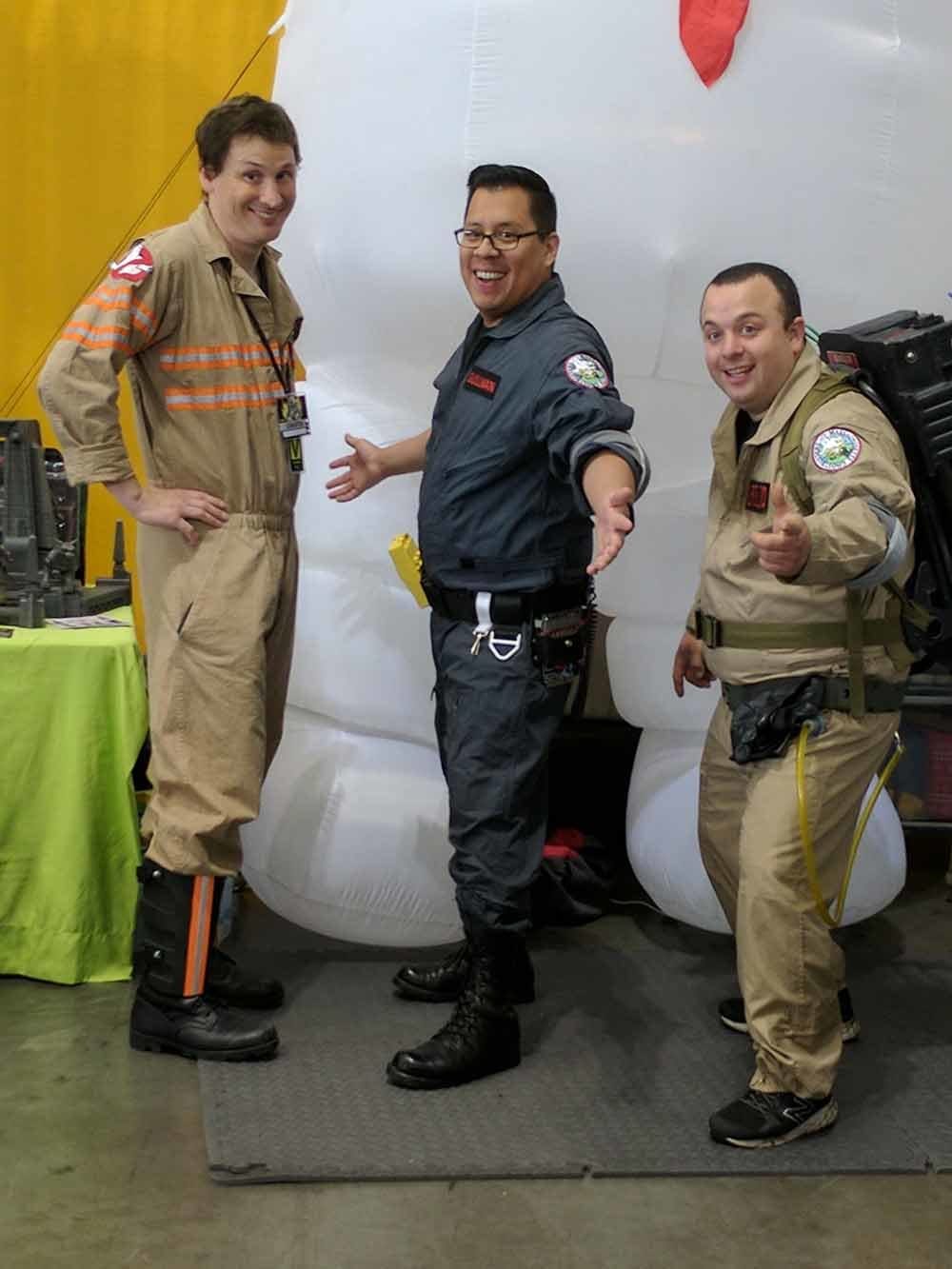 Mythic Cosplay
This inventive cosplayer had not one, but two costumes!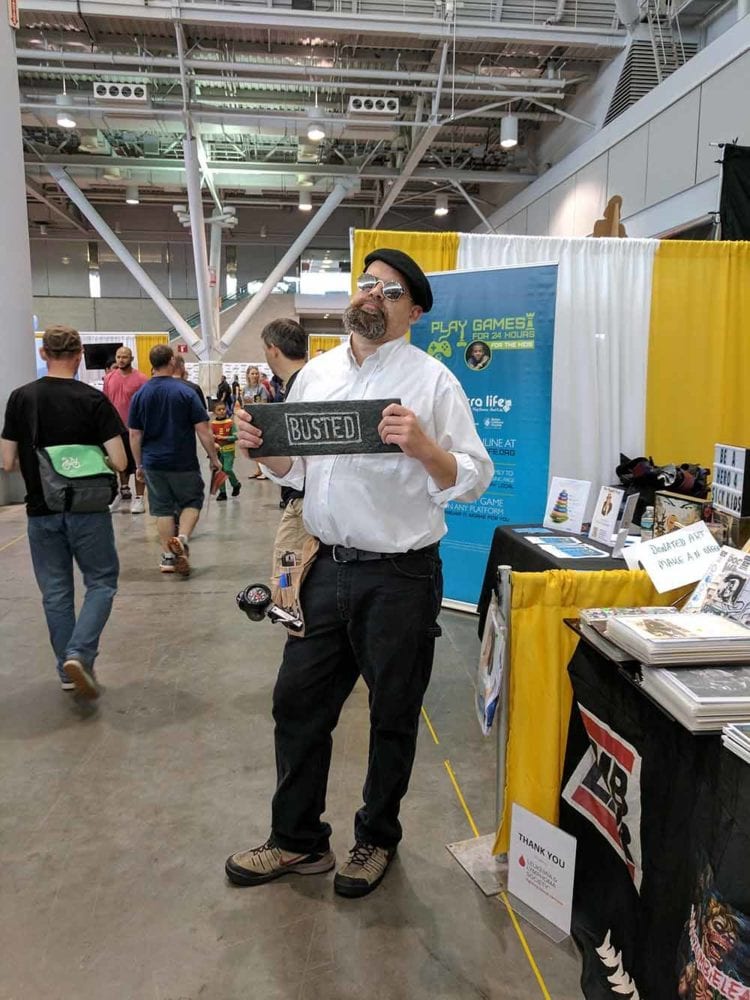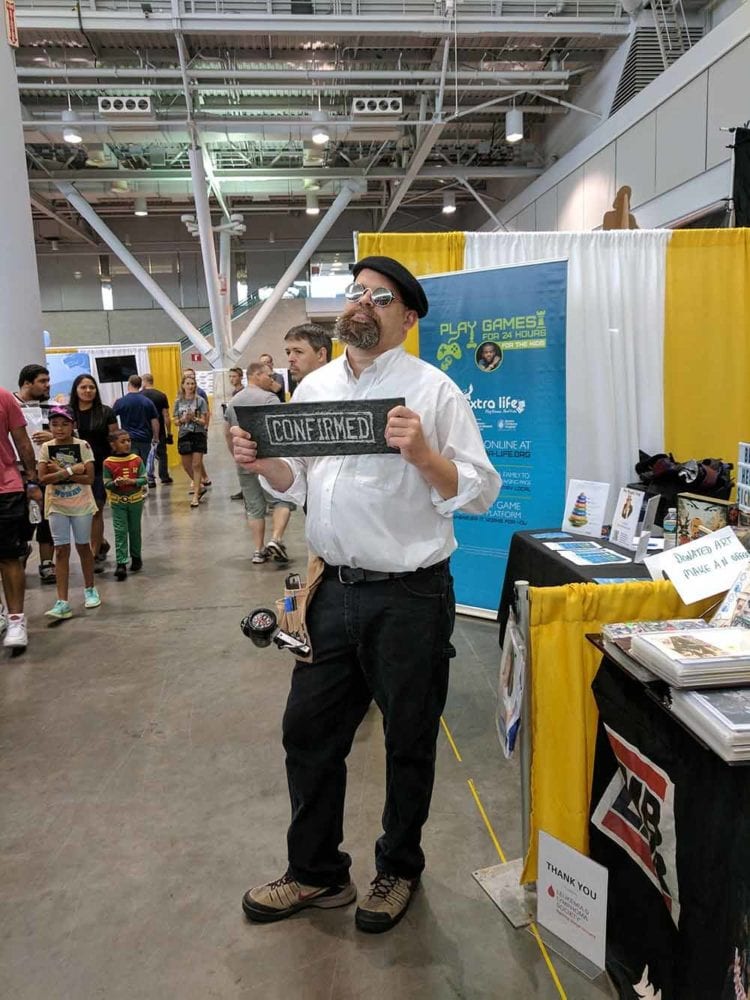 Who Would Win?
Joe's cousin Jake is a huge Deadpool fan!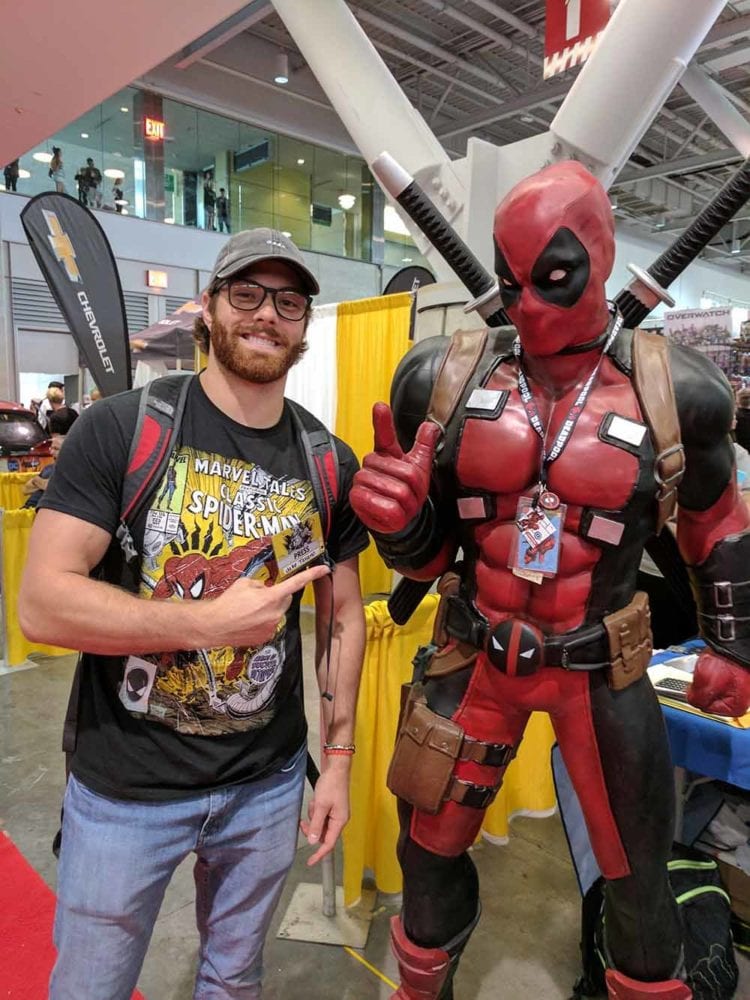 An Urbane Guest
Karl Urban took to the main stage to greet fans and answer questions of any kind! It was surprisingly comfortable, informal and intimate despite the thousands in the audience!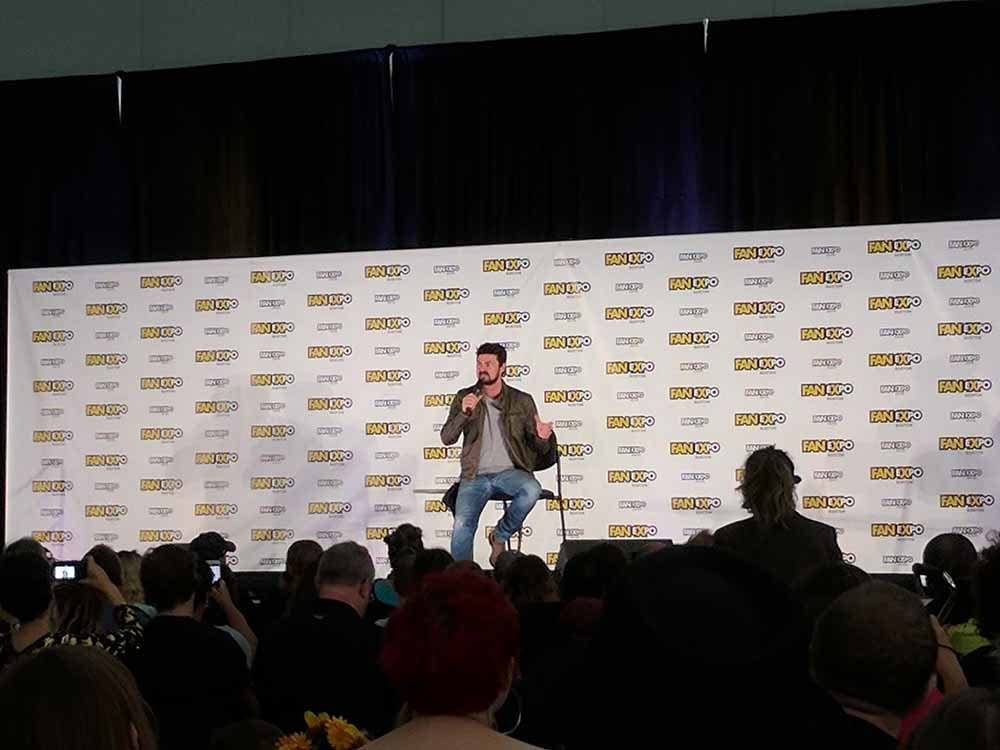 Robots for Days
While there are vendors that sell similar wares all across every convention, what always catches the eye are the vendors selling unique pieces of art. This one had some recreations that were truly spectacular.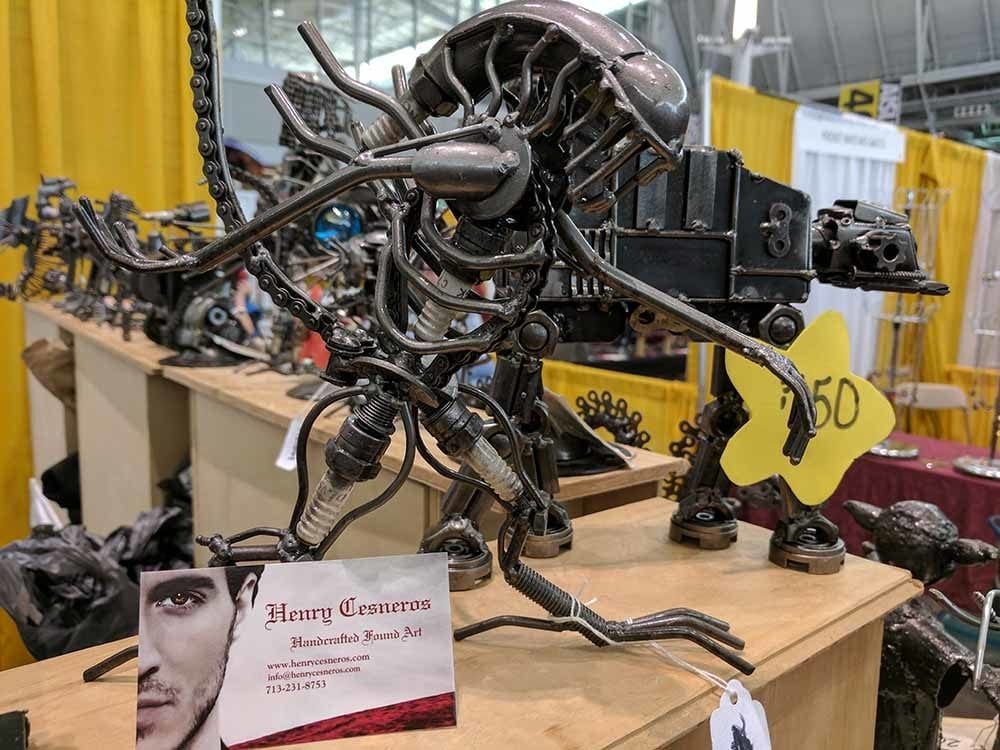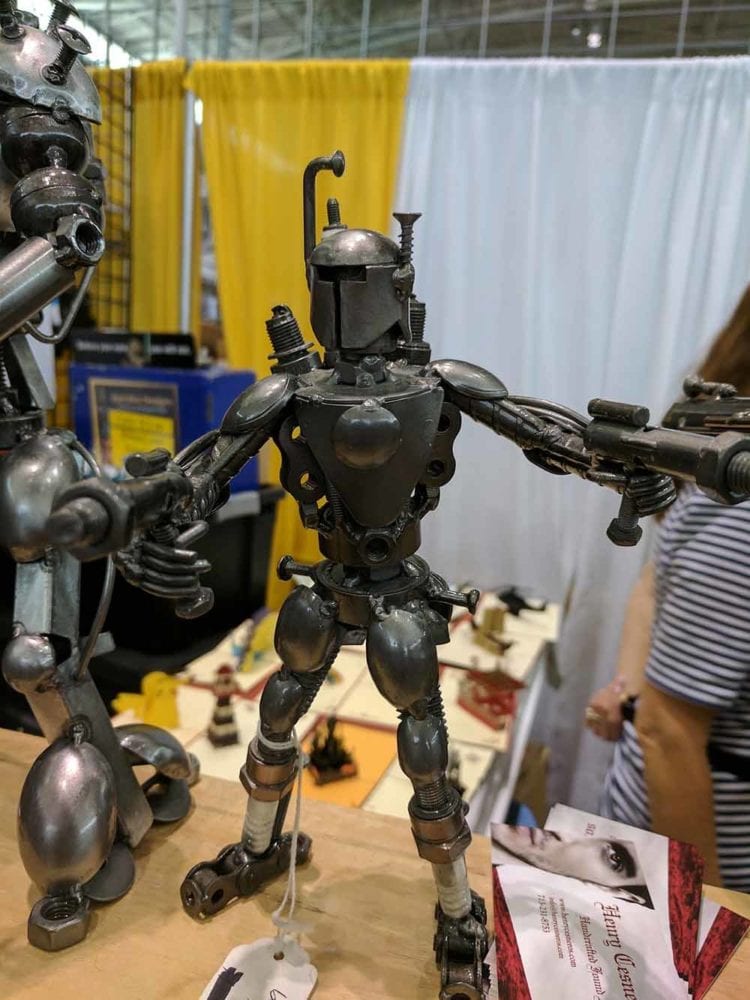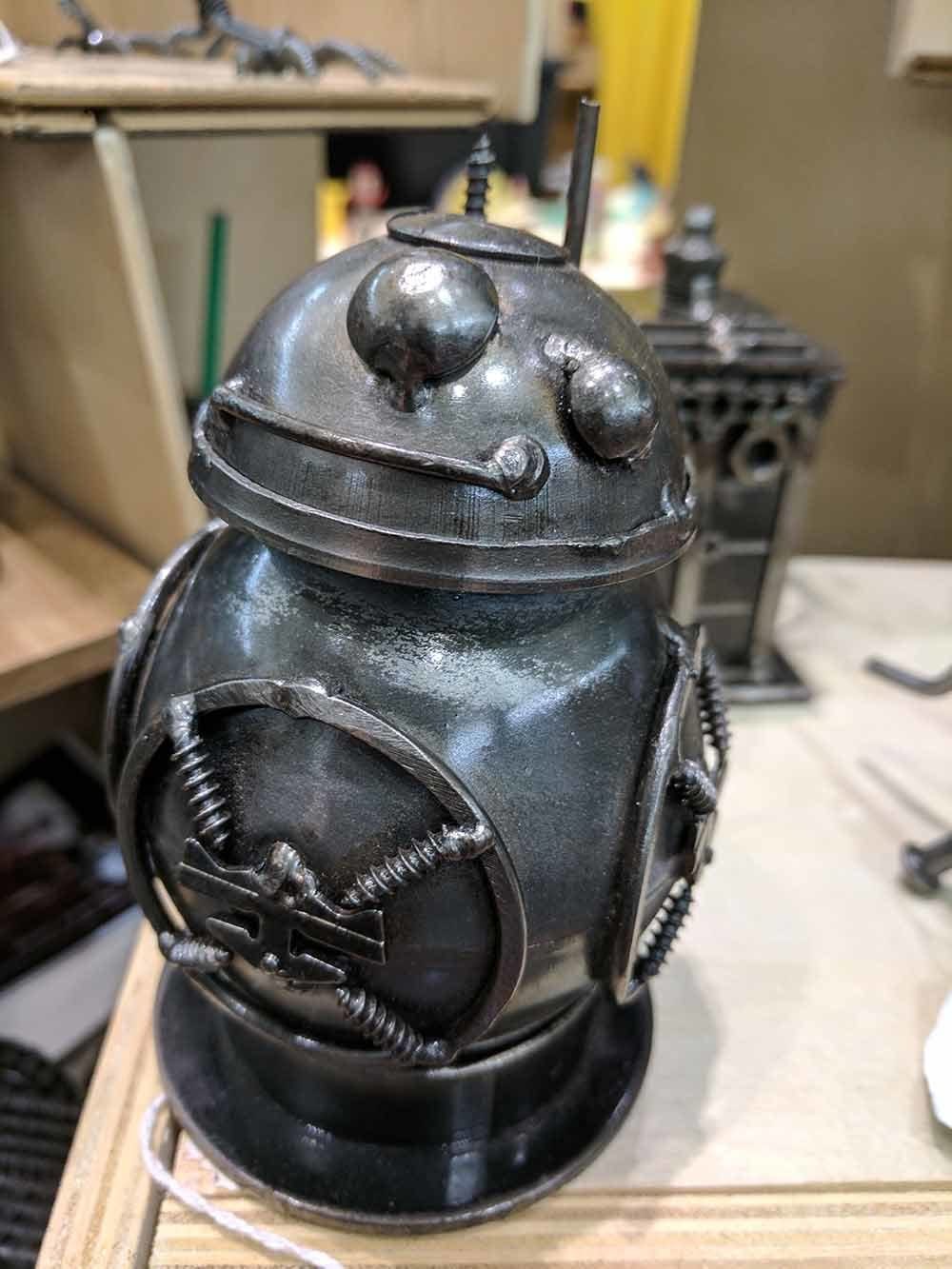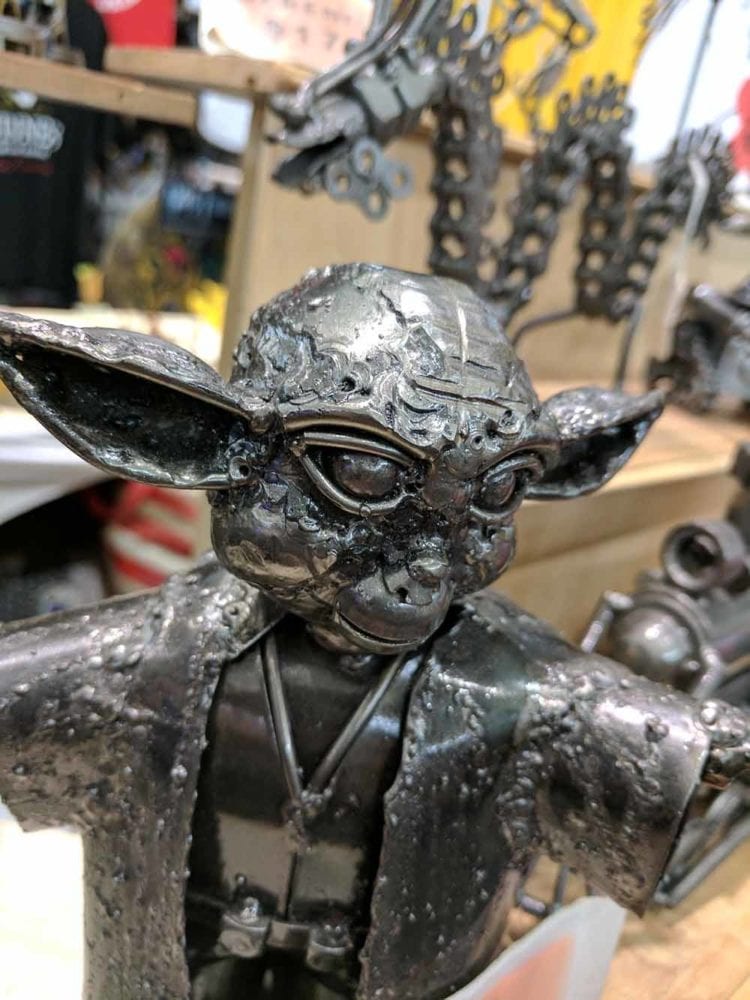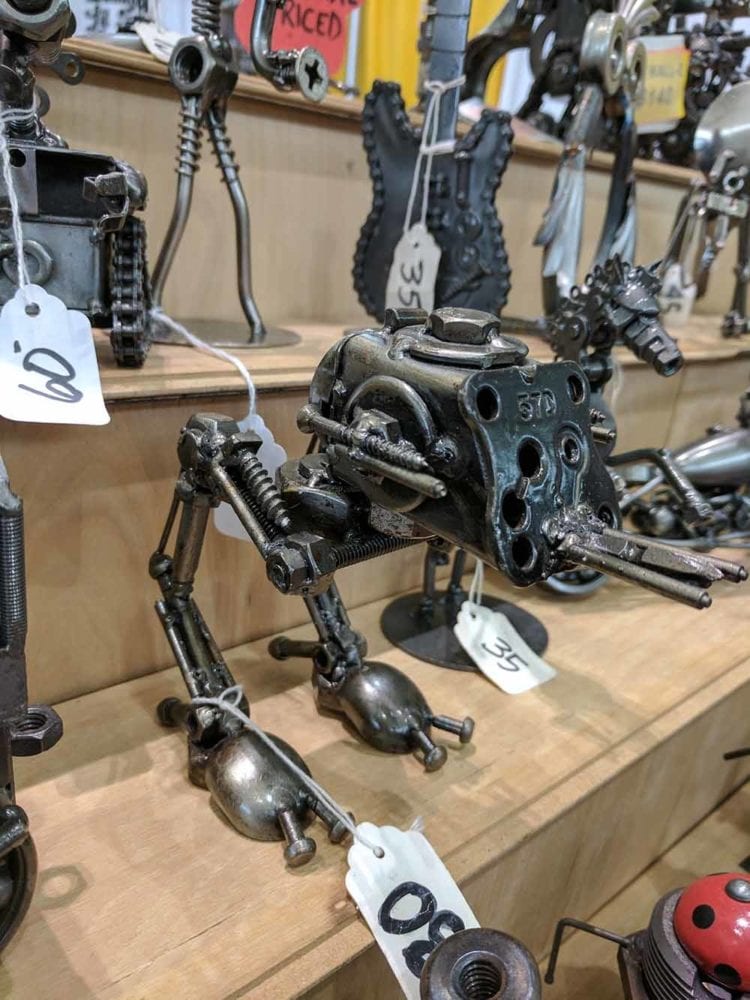 Anthony Daniels
The veteran actor proved why he is one of the greatest of all time with a semi-improvisational one-man show that featured Q&A, storytelling, impressions, comedy, and a little drama! Mr. Daniels was the absolute highlight of the convention and in his prime and at his best on the stage. You feel as if you are talking one on one with him, hearing stories never told before.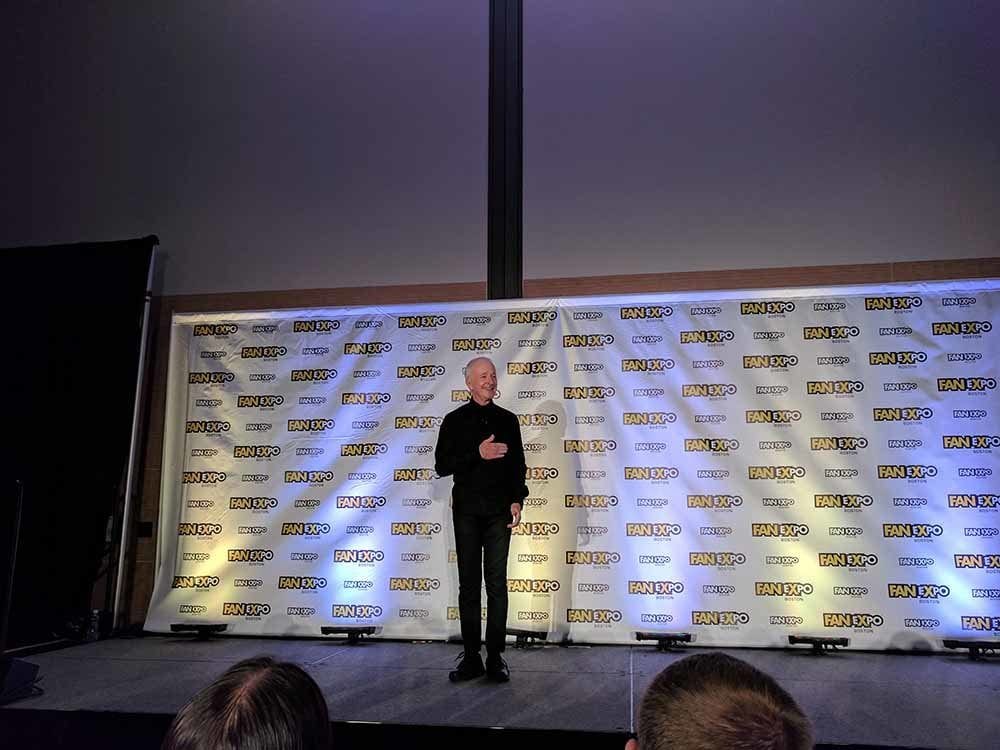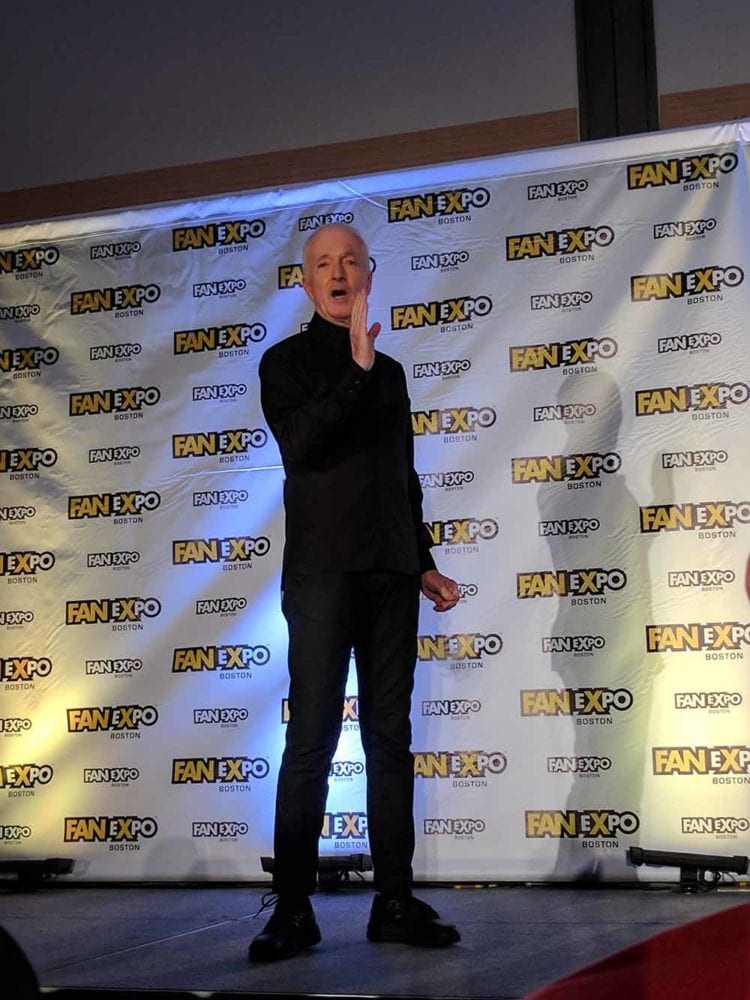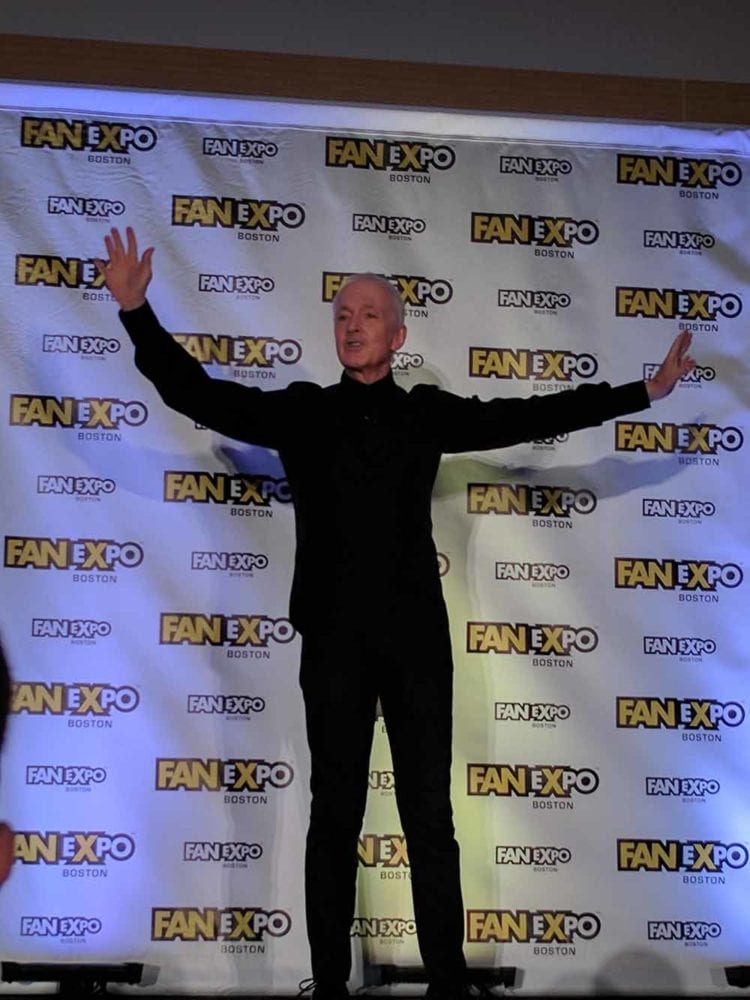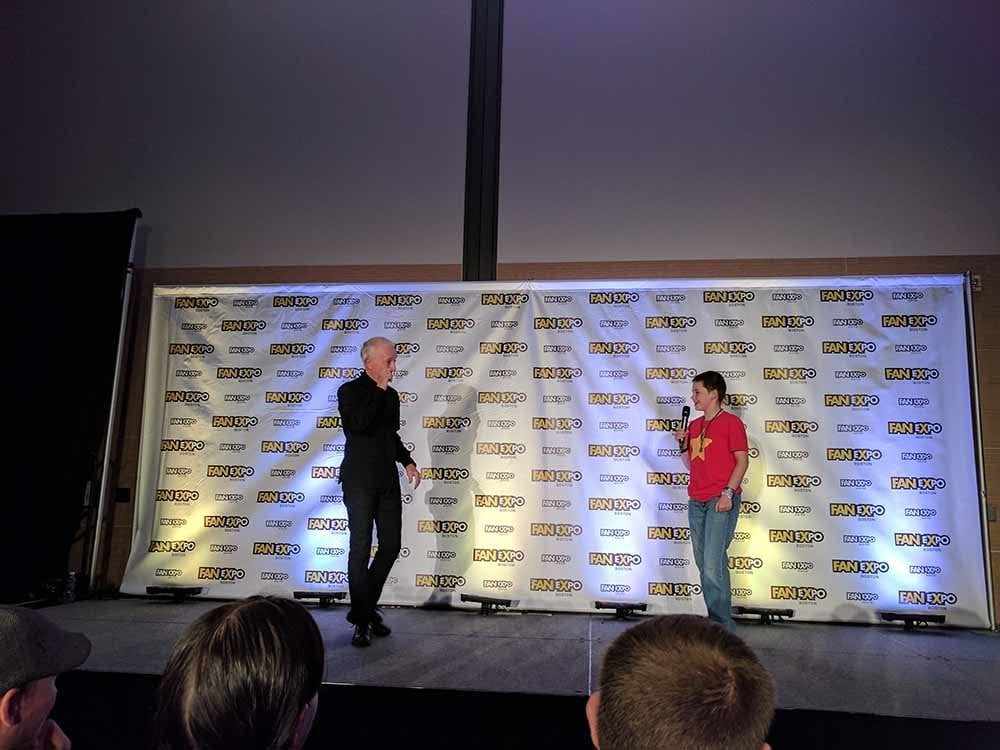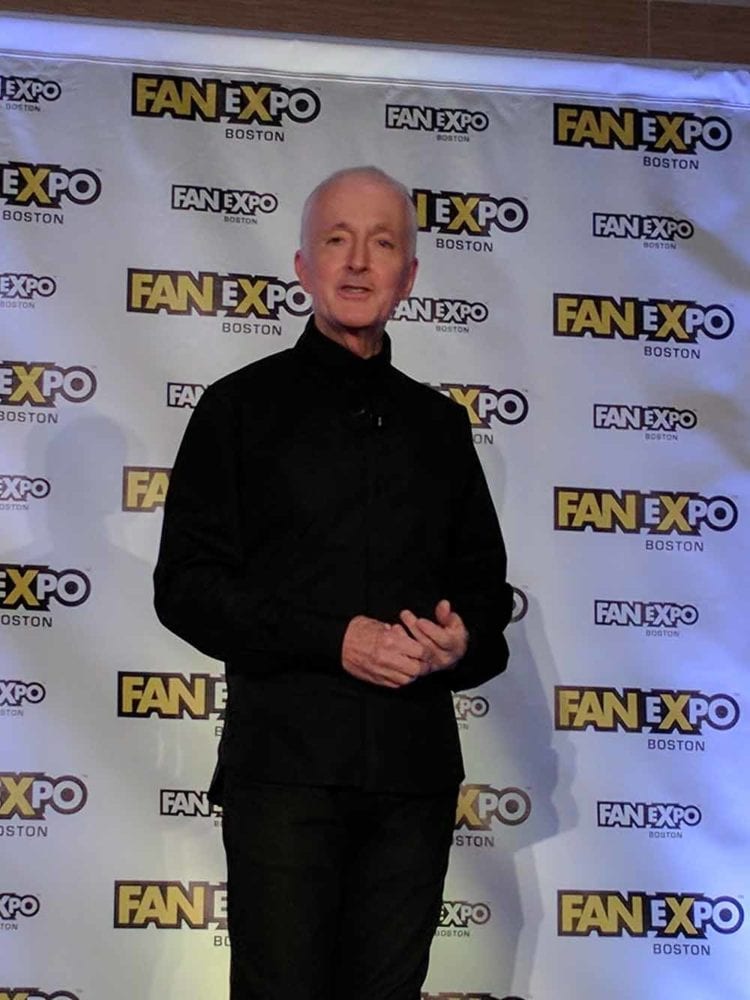 Star Wars
The galaxy far, far away was in full display at Fan Expo Boston 2017 this year, thanks to the 501st New England Garrison, who had a huge block of booths resplendent with space walls, moisture vaporators, and even a trash compactor! See below for more!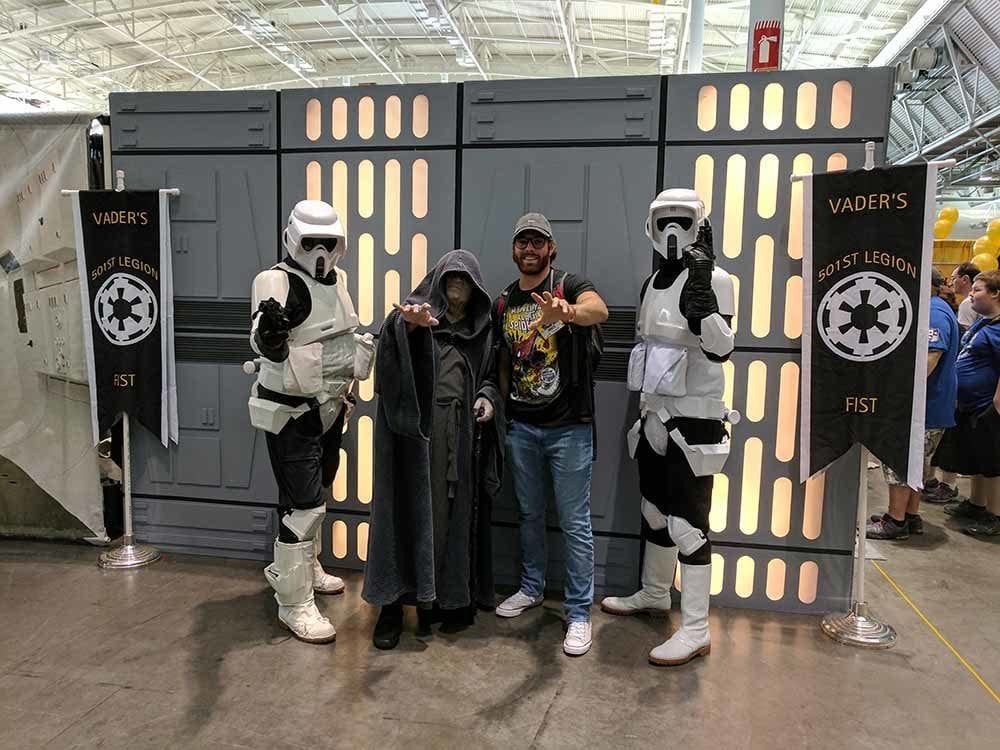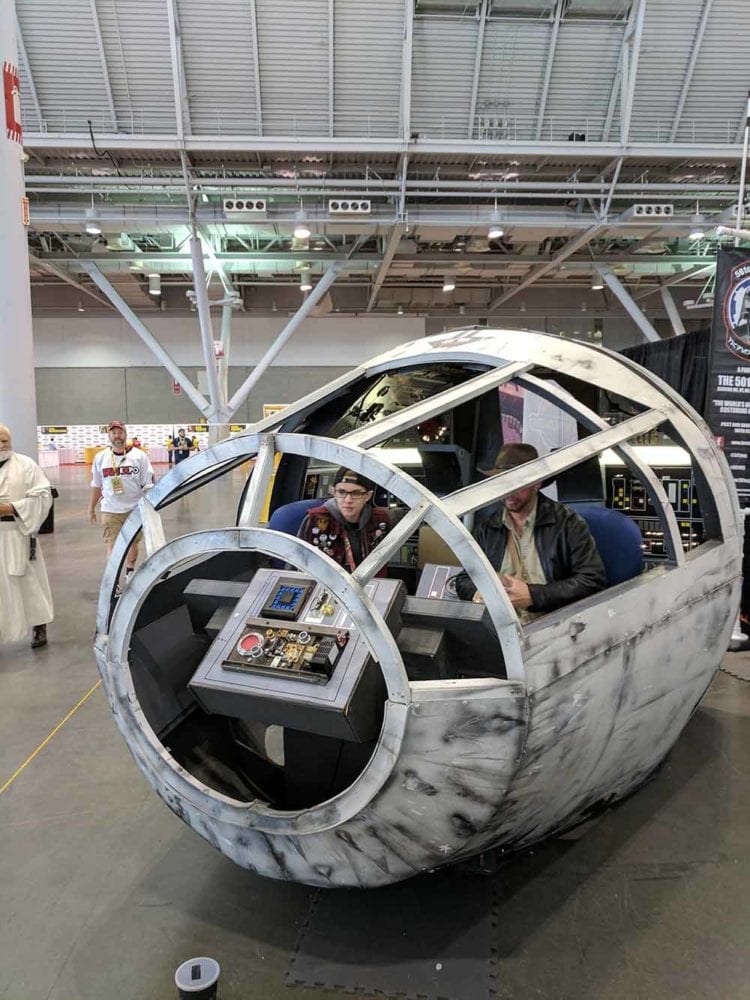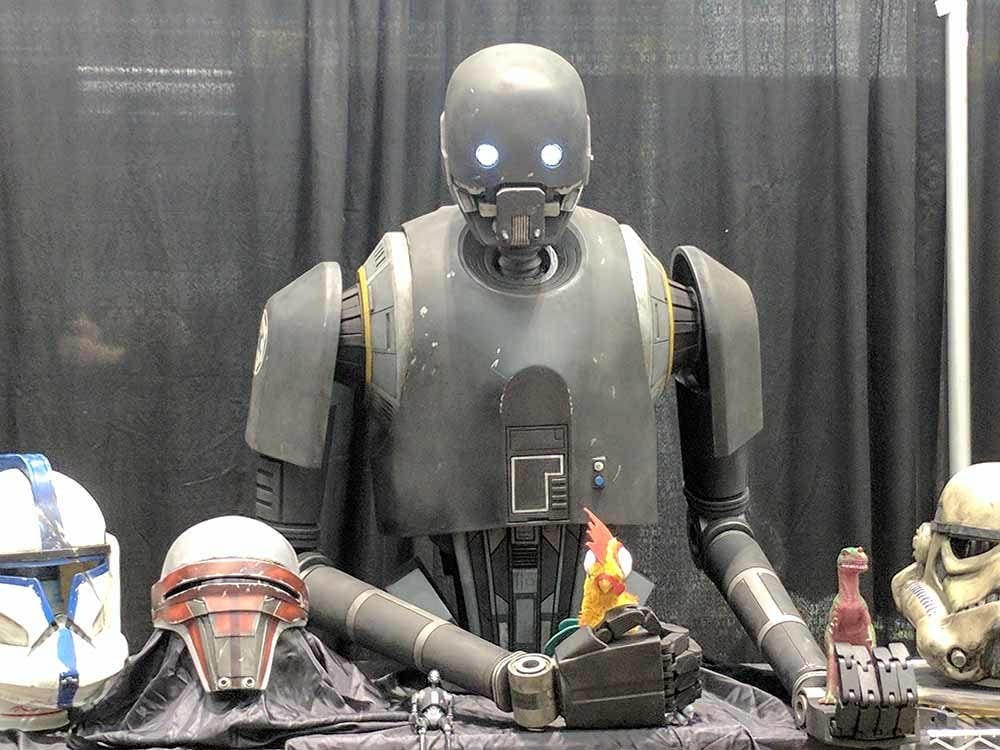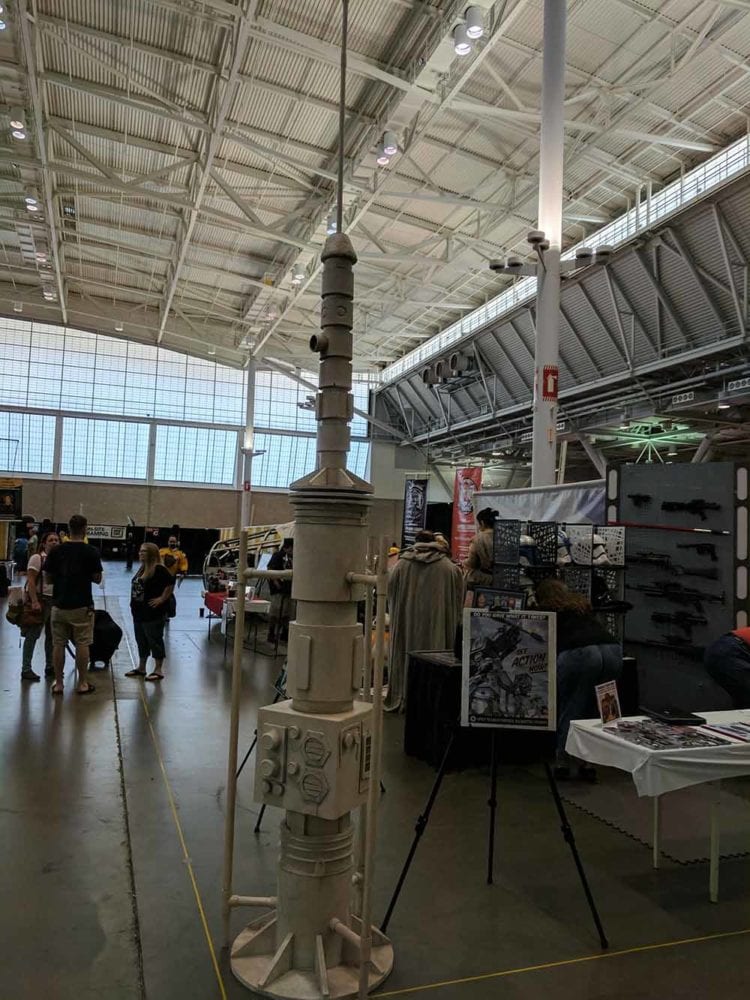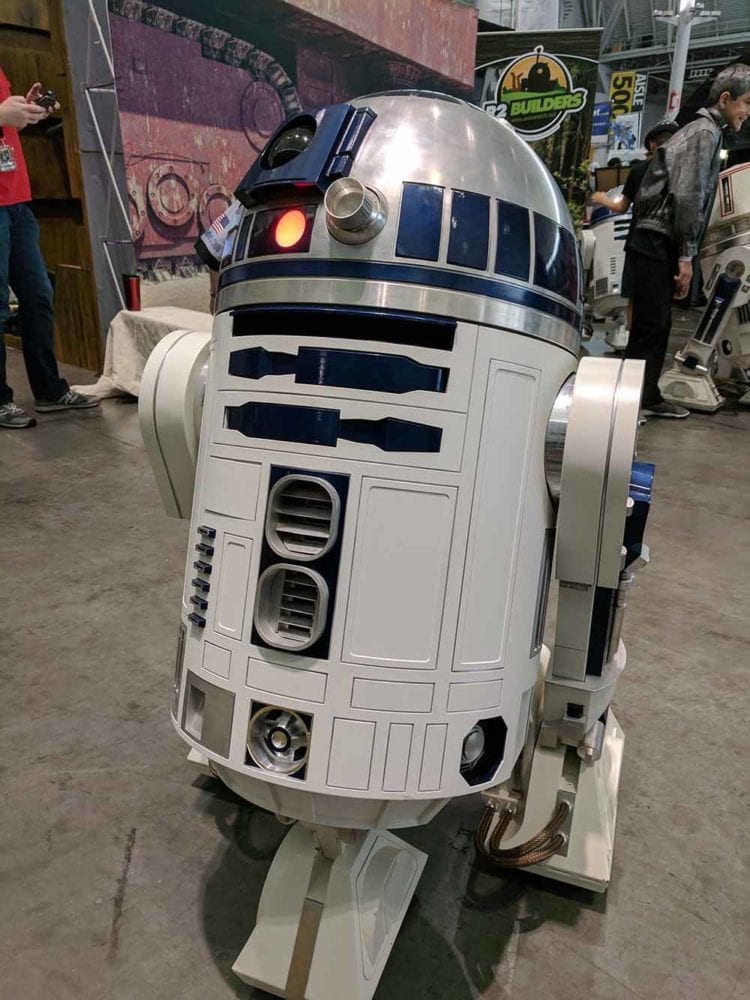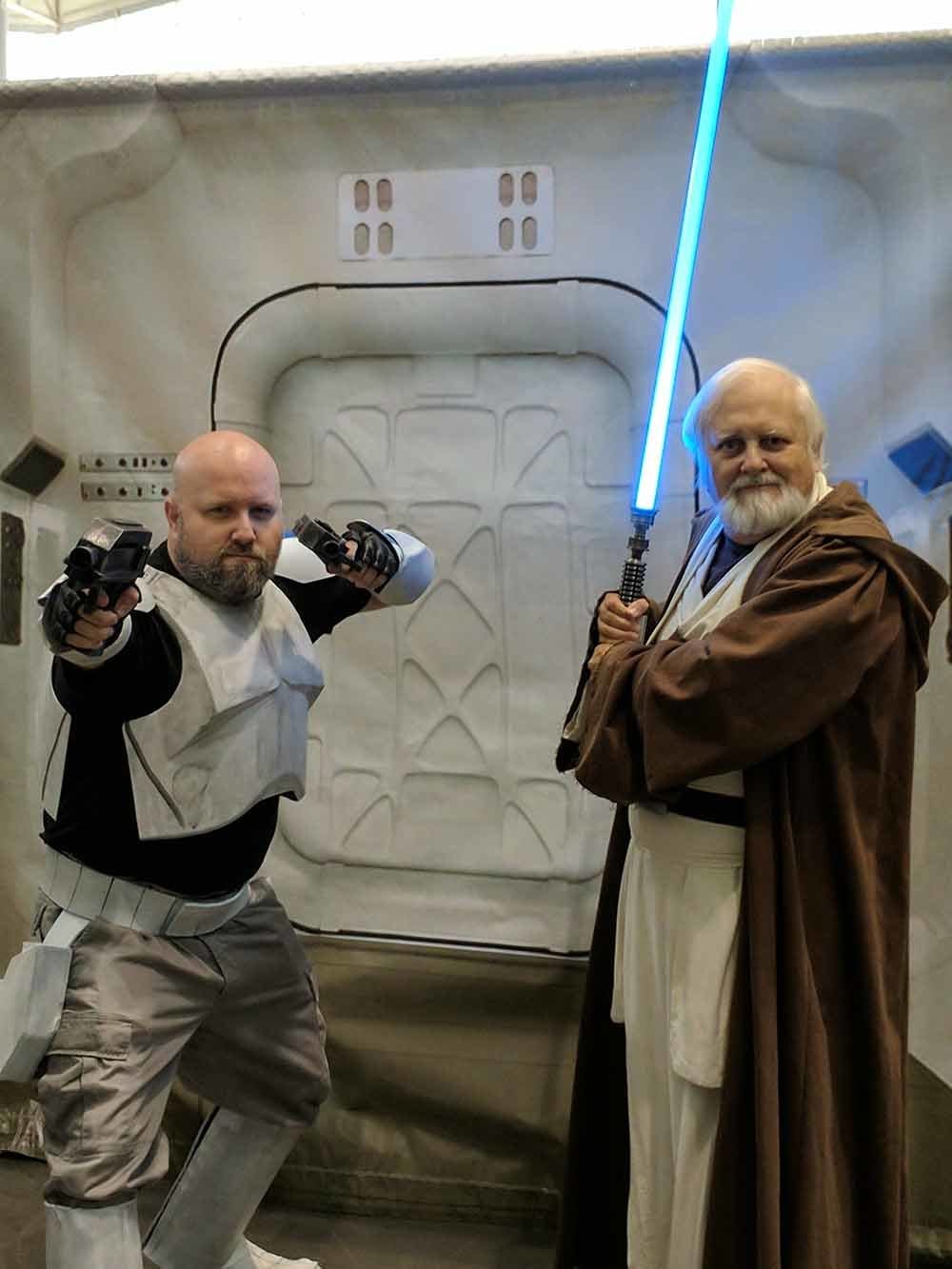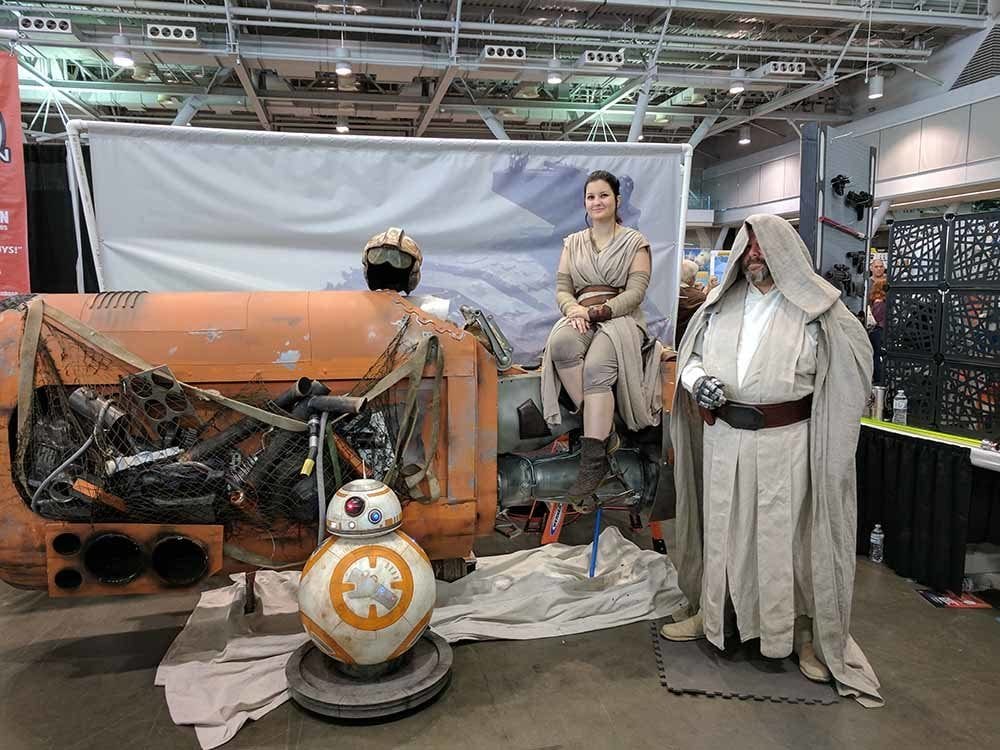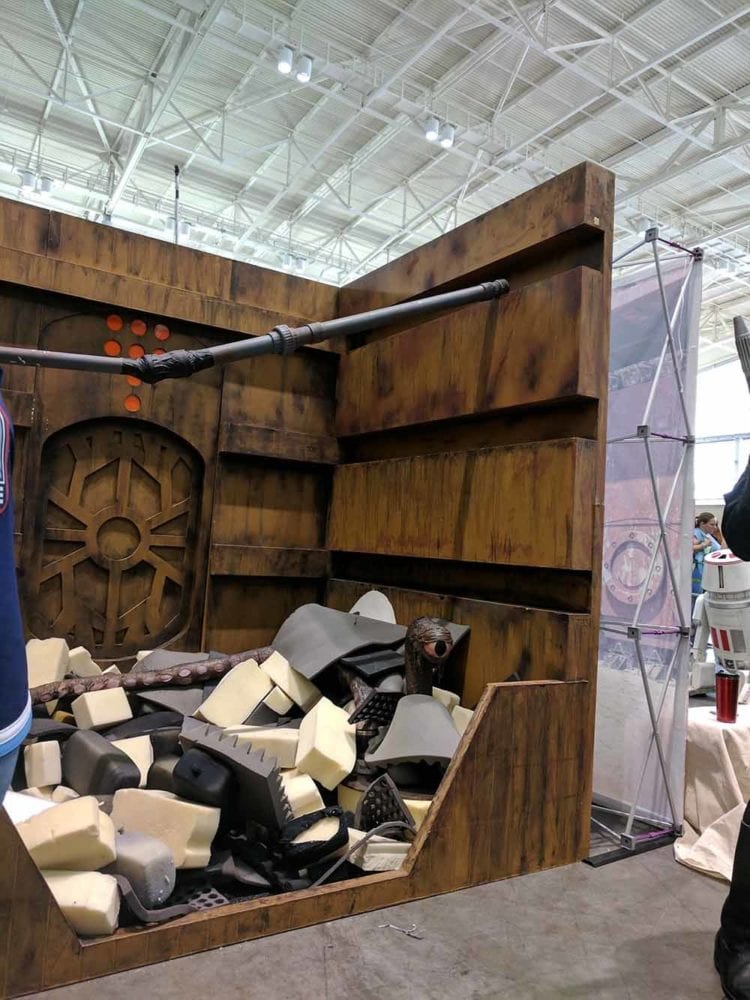 The Walking Dead
And now, for the greatest Rick Grimes cosplayer that has ever existed….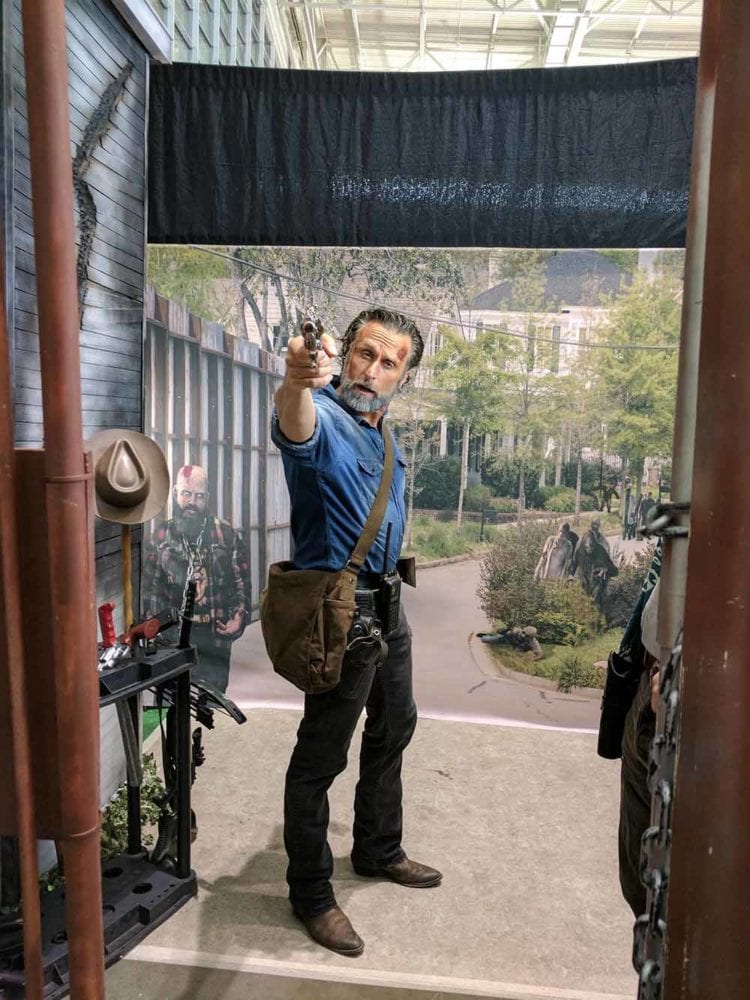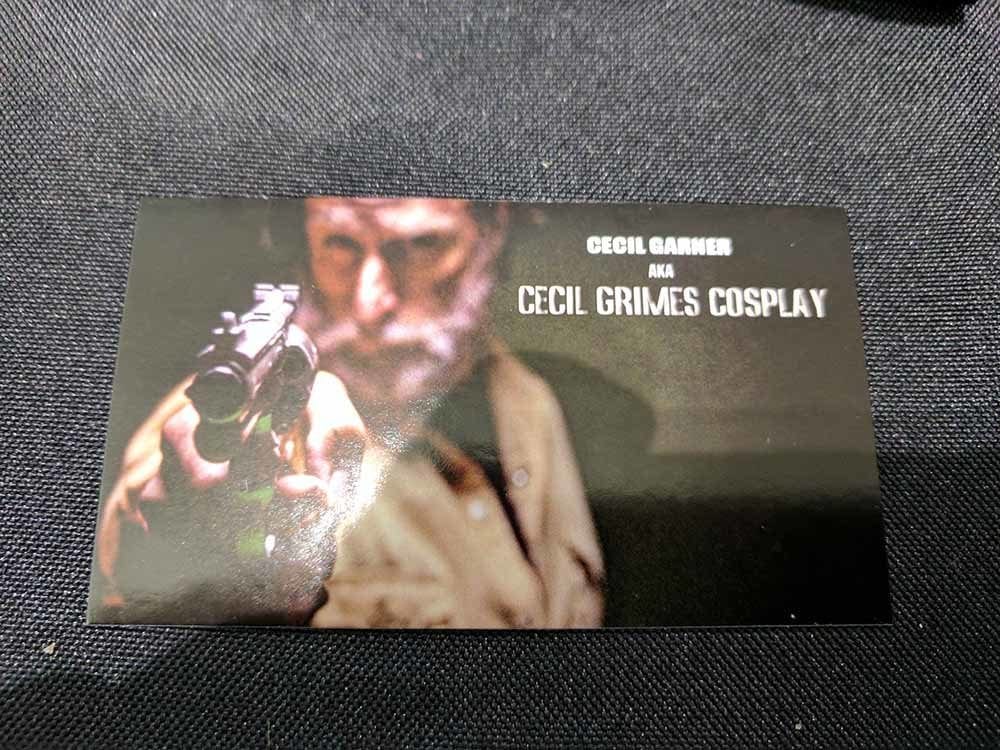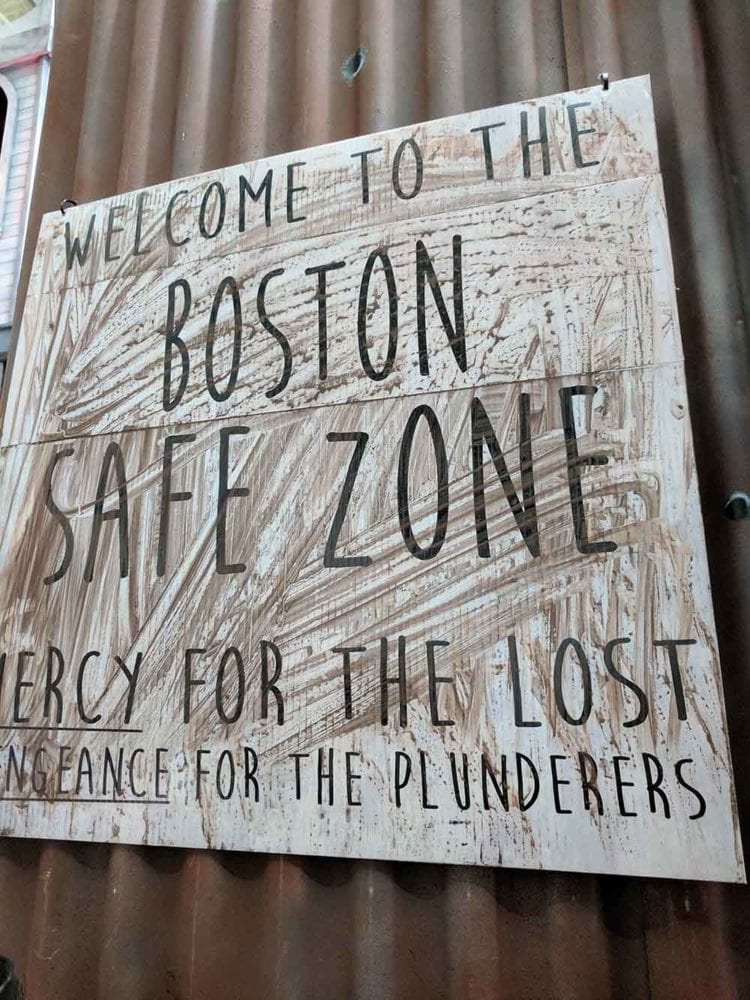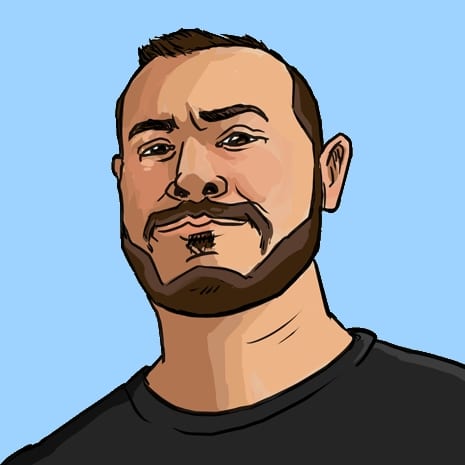 Joseph Tavano is the owner and editor in chief of RetroZap. Born just months before Luke found out who his father was, he has been fortunate to have had Star Wars in his life as long as he can remember. Growing up just outside of Boston, Massachusetts, he can remember substituting sticks for lightsabers and BMX bikes for speeders. He loves comics, retro games, vintage sci-fi paperbacks, and maps. Though an accomplished drummer, he doesn't crave adventure (as much) any more, and prefers his old haunts in Salem, Massachusetts, where he resides with his family. Buy him a glass of whiskey and he'll return it in kind.