The year of 2016 produced some great films, but there were many seen by Mikey, Dave and Pinky that they considered great as well. These are the not 2016 top ten.
So while the guys are still finishing up their 2016 Best Of lists, they also wanted to mention the other films not in 2016 that were seen in 2016 but weren't from 2016, but were seen in 2016.  The not 2016 top ten. Capeche?  Good.
---
---
The Deucecast Movie Show #259: The (not) 2016 Top Ten
And back to the show a big warm welcome goes to Remodeling Clay Shaver, host of the Remodeling Clay podcast (find on iTunes, drops every Thursday!), as he is here to give his list as well.
Birthday movies proves what a dearth of good films are out in January, and a round of Denzel shows how tough James Franco and Seth Rogen films can be.
Then, the Not 2016 Top Ten, with final reviews and more love lavished on Brie Larson for her turn as a captured mother… on Kurt Russell for fighting off the cannibals… for Ben Stiller in a Baumbach underrated film… on Phillip Seymour Hoffman for bedding Marisa Tomei… on Ben Affleck for the heists and the Amy-chasing… and so much more.
---
About The Deucecast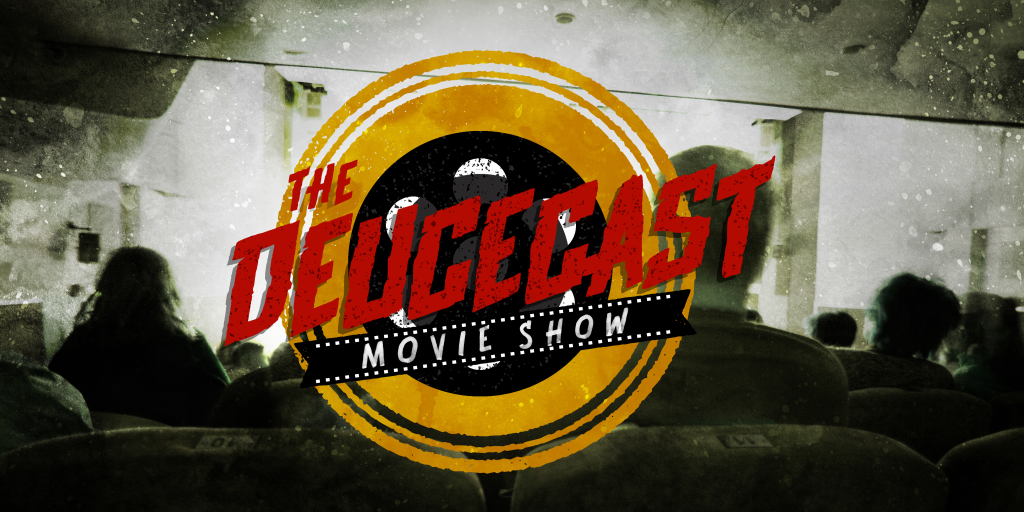 The Deucecast is podcast done by movie fans for movie fans of all kinds. Hosts Mikey, Pinky, and Dave, along with a rotating cast of fun guests, discuss all sorts of movies–from new to old, fantastic to craptastic and everything in between, too.  Expect themed episodes, feature lists, favorite movies, and also single-film focuses. Play with movie games like "Denzel" or "The Ryan Philippe Game," then participate in voting in the annual Deucie Awards and yell at us when someone defends a Damon Wayans movie as "nearly the perfect film." If you love movies, then you'll love The Deucecast Movie Show!
We announce on Twitter when we record, so you can listen live on Mixlr. Tune in there and chat with us, and also subscribe to the podcast and send us an email, tweets, and comments as you listen at your leisure. The more the merrier, so thanks for tuning in!