The Last Jedi ReFlicktions.
Happy New Year from The Deucecast Movie Show!  New movies abound in this ReFlicktions episode, as the Christmas break gave Mikey, Dave & Friend of the Show, Wit Stillman Fan, Lover of Brie (Allison, Larsen, the cheese), Terrance Malick Apologist, Film Historian and Nobel Prize of Medicine Nominee for his work on Adam's Apple research, The Estimable Twitterless Dr Earl plenty of time to hit the cinema for many motion pictures.
---
The Deucecast Movie Show #311: New Year, New ReFlicktions!! (Including The Last Jedi!)
Among topics… The return of the musical… Dr Earl watches some docs… a little Doobies… Mikey discusses Tommy… what movie to not take your teenage daughter to see… Remodeling Clay recommended docs… Mikey slurps Scorsese… terrible films to end Dave's year… loving the Lady Bird… loving Adam Driver…
Plus a spoiler free (then spoiler filled, with warning) review of Star Wars Episode VIII: The Last Jedi
Reviews include… The Greatest Showman… Jumanji: Welcome to the Jungle… The Darkest Hour… Pitch Perfect 3… Lady Bird… Jingle Bell Rock… Office Christmas Party… Bright… The Doobie Brothers: Let the Music Play… The Circle… The Room… The Disaster Artist… Father Figures… Logan Lucky… mother!… The Beatles: Eight Days a Week – The Touring Years… Wonder… All the Money in the World… Silence… Mudbound… Icarus… Unearthed & Untold: The Path to Pet Sematary…
---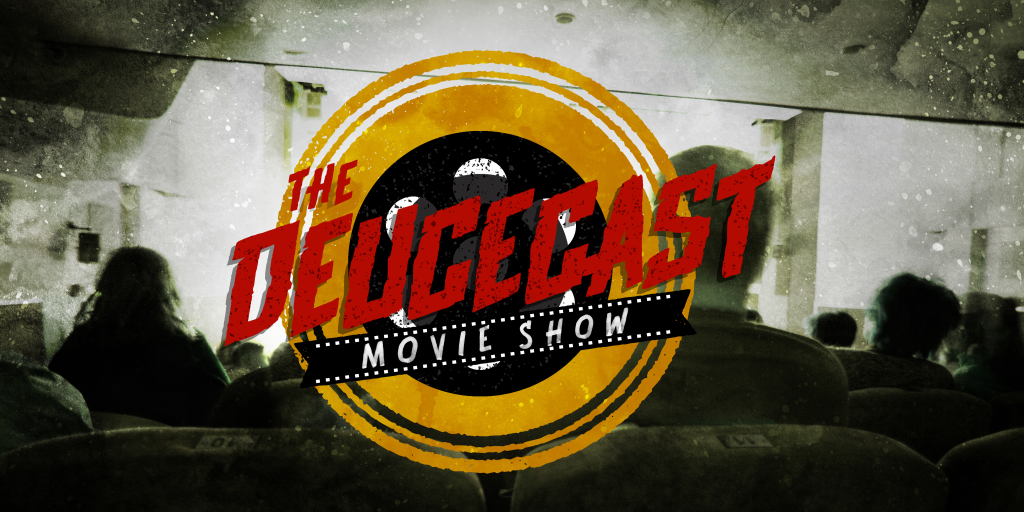 click banner for all episodes and homepage
The Deucecast Movie Show is a podcast done by movie fans for movie fans of all kinds. Hosts Mikey, Pinky, and Dave, along with a rotating cast of fun guests, discuss all sorts of movies–from new to old, fantastic to craptastic and everything in between.  Expect themed episodes, feature lists, favorite movies, and also single-film focuses. Play with movie games like "Denzel" or "The Ryan Philippe Game," then participate in voting in the annual Deucie Awards and yell at us when someone defends a Damon Wayans movie as "nearly the perfect film." If you love movies, then you'll love The Deucecast Movie Show!
We love to interact with our listeners so please subscribe to the podcast and send us an email, tweets, and comments as you listen at your leisure. The more the merrier, so thanks for tuning in!
The Deucecast Movie Show #311: New Year, New ReFlicktions!! (Including The Last Jedi!)