Welcome back to the best movie podcast you're listening to at this very moment, with Mikey, Dave, and Pinky attempting to tickle your movie senses.
Joining the guys in-studio is both Wit Stillman Fan, Terrence Malick Apologist, Lover of All Things Brie (Alison, Larsen, Cheese), Film Historian Extraordinaire & World Renowned Urologist Dr Earl, and then Miss Independent, Friend of the Show Jeremy Burgess.
---
---
The Deucecast Movie Show #295: Sidewalk Review / Fall Movie Preview
After a quick introduction, plus a rundown of movies that have eminated from Birmingham's Sidewalk Film Fest, and a shout out to Mr Worldwide Pit Bull, the guys get into a rousing round of The Ryan Phillippe Game — Morgan Freeman! Steven Spielberg! Kevin Spacey!  And much more, including a Triggered Dr. Earl.
A Sidewalk Film Fest brings a quick review of several movies that ran in the annual film festival in Birmingham, including the Whitney Houston documentary "Can I Be Me?", the Baltimore step-team doc "Step", some Yiddish language movie that only Burgess could love, and a flick that hit theaters over the summer, "A Ghost Story".
Then, the Fall Movie Preview, taking you from September to November and all the major films set to debut in theaters.
Among topics and movies discussed… The genius of Ed Harris… Stephen King movies… 70s tennis… Tom Cruise's strange role… "mother!"'s strange trailer… a lesson on Denis Villenueve's name… another Noah Baumbach film about family… "The Justice League Cloverfield"… Greta Gerwig… Burgess' top Indy films coming soon… Frances McDormand's Oscar chances.
---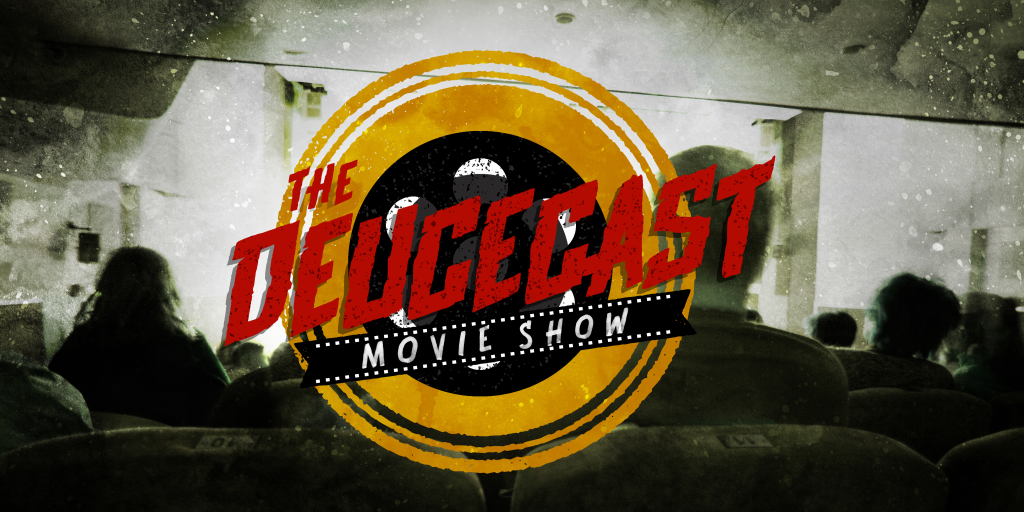 The Deucecast is podcast done by movie fans for movie fans of all kinds. Hosts Mikey, Pinky, and Dave, along with a rotating cast of fun guests, discuss all sorts of movies–from new to old, fantastic to craptastic and everything in between, too.  Expect themed episodes, feature lists, favorite movies, and also single-film focuses. Play with movie games like "Denzel" or "The Ryan Philippe Game," then participate in voting in the annual Deucie Awards and yell at us when someone defends a Damon Wayans movie as "nearly the perfect film." If you love movies, then you'll love The Deucecast Movie Show!
We announce on Twitter when we record, so you can listen live on Mixlr. Tune in there and chat with us, and also subscribe to the podcast and send us an email, tweets, and comments as you listen at your leisure. The more the merrier, so thanks for tuning in!
The Deucecast Movie Show #295: Sidewalk Review / Fall Movie Preview