Now that that silly love stuff is over, it's time to get to real issues of the day… The 4th Annual Deucie Award Nominations.
Can Mikey, Dave, and Pinky have a ReFlicktions show that is under 2 hours?  Especially when Witt Stillman Fan, Movie Historian, Terence Malick Apologist and Brie Larsen Lover Dr Earl and host of the Remodeling Clay Podcast, Clay Shaver.
---
---
The Deucecast Movie Show #Ep 264: ReFlicktions & That Pittsburgh Feeling
The 4th Annual Deucie Award Nominations are released on this episode!!!
Topics discussed include:
Carrie Fisher chit-chat… the legacy of National Lampoon… Mikey's Nic Cage Netflix obession… DAD! I DON'T WANNA BE IN YOUR GANG!!!… a six minute breakdown on Jennifer Beals in Flashdance… Jackie's scoring… Mikey hates being happy… Pinky La La Loves It… early 90s hood movies… and a history of Detroit's economy…
Remodeling Clay Shaver gives us a Be Kind // Rewind take on Smokey & the Bandit…
Movies discussed:
Bright Lights (doc)… Wishful Drinking (doc)… Drunk Stoned Brilliant Dead (doc)… Dying of the Light… Life, Animated (doc)… For the Love of Spock (doc)… Sing… Flashdance… Everybody Wants Some… Jackie… La La Land… Moonlight… Silence… Menace II Society… Straight Outta Compton (doc)… Can We Take a Joke (doc)… Hello, My Name is Doris…. Detropia (doc)… Sense & Sensibility… Beware the Slender Man (doc)… Whiskey Tango Foxtrot… Men, Women & Children… Live By Night… Criminal… Cafe Society… The Accountant… Manchester By the Sea…. Top Spin (doc)… Boondock Saints… The Founder… Patriot's Day… Deepwater Horizon… Captain Fantastic… Blue Jay… Sing Street… Hidden Figures… Split… Christine
About The Deucecast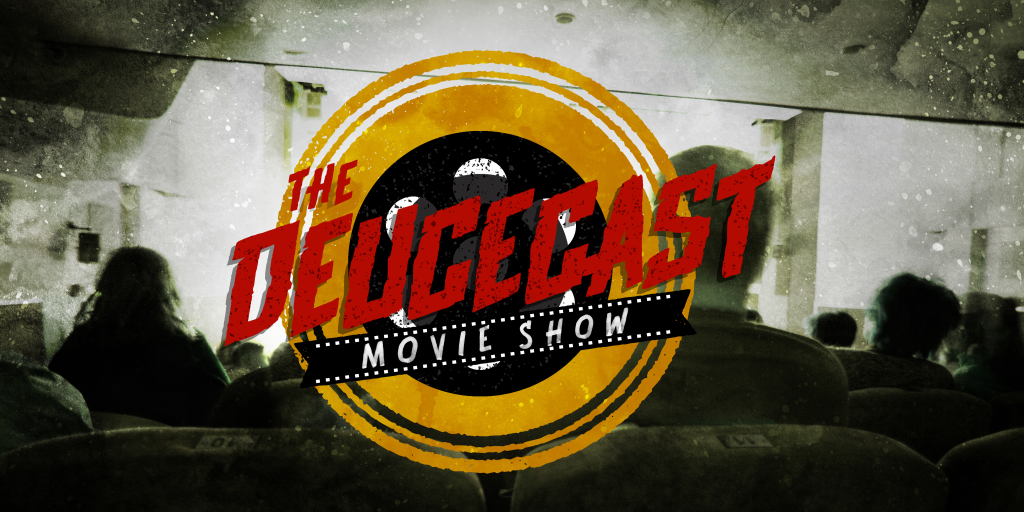 The Deucecast is podcast done by movie fans for movie fans of all kinds. Hosts Mikey, Pinky, and Dave, along with a rotating cast of fun guests, discuss all sorts of movies–from new to old, fantastic to craptastic and everything in between, too.  Expect themed episodes, feature lists, favorite movies, and also single-film focuses. Play with movie games like "Denzel" or "The Ryan Philippe Game," then participate in voting in the annual Deucie Awards and yell at us when someone defends a Damon Wayans movie as "nearly the perfect film." If you love movies, then you'll love The Deucecast Movie Show!
We announce on Twitter when we record, so you can listen live on Mixlr. Tune in there and chat with us, and also subscribe to the podcast and send us an email, tweets, and comments as you listen at your leisure. The more the merrier, so thanks for tuning in!