Skywalking Through Neverland teams up with Star Wars Artist Randy Martinez to discuss Classic Marvel Star Wars Comics from the 70s and 80s.
---
[iframe url="http://html5-player.libsyn.com/embed/episode/id/4241476/height/500/width/900/theme/custom/autoplay/no/autonext/no/thumbnail/yes/preload/no/no_addthis/no/direction/backward/no-cache/true/render-playlist/yes/custom-color/089efc/" width="900″ height="500″]
---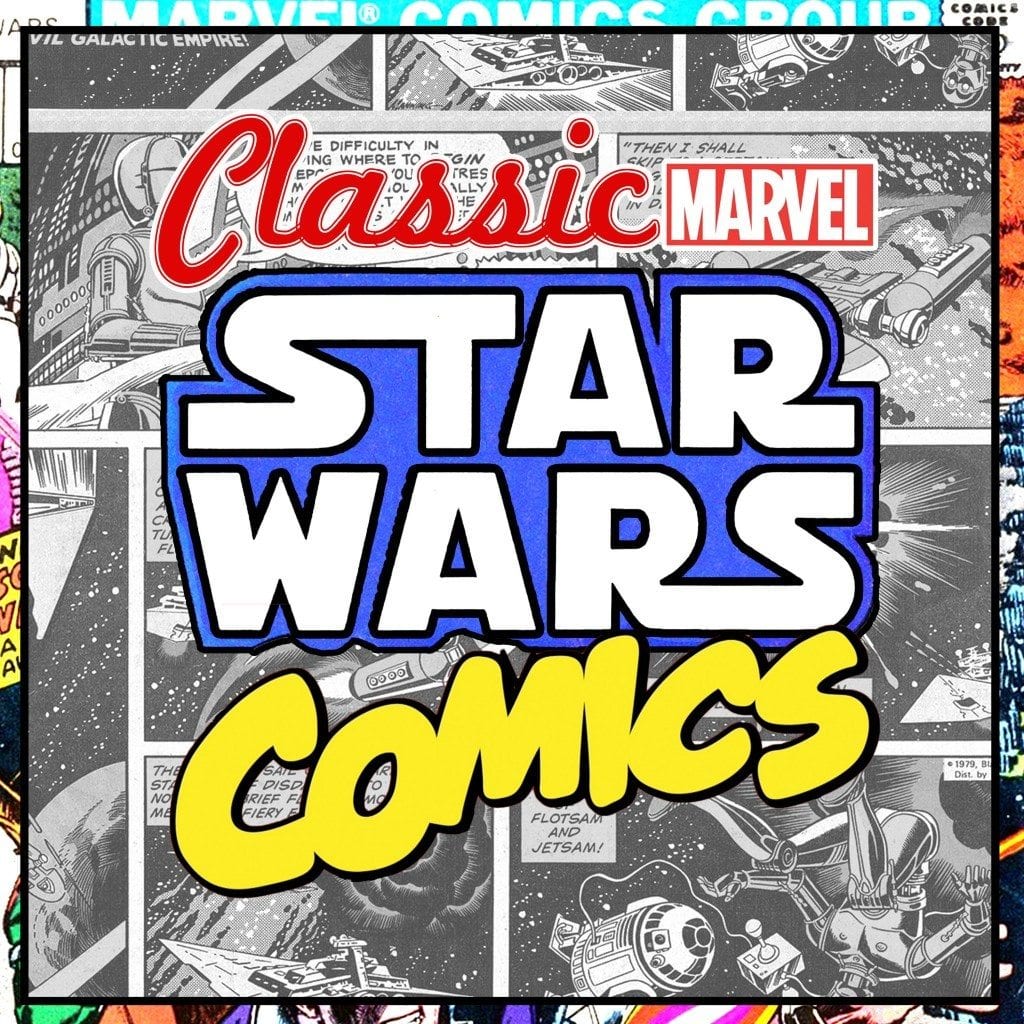 In this episode we are diving into Classic Marvel Star Wars Comics #8: "Eight For Aduba" or Magnificent 7 in space. You may recognize this comic as the introduction to several iconic characters, including Jaxxon and Serji-X.
We have our usual top trio to discuss the issue. Star Wars artist Randy Martinez lends his artistic and nostalgic wisdom to the discussion. Richard also remembers reading these comics as a kid, but Sarah is younger than the comics themselves, and is the voice of the newbie. All three create a fun dynamic as we discuss word such as "FORP!" "SCHINK!" and "Begone, Defilers of the Sacred Way!"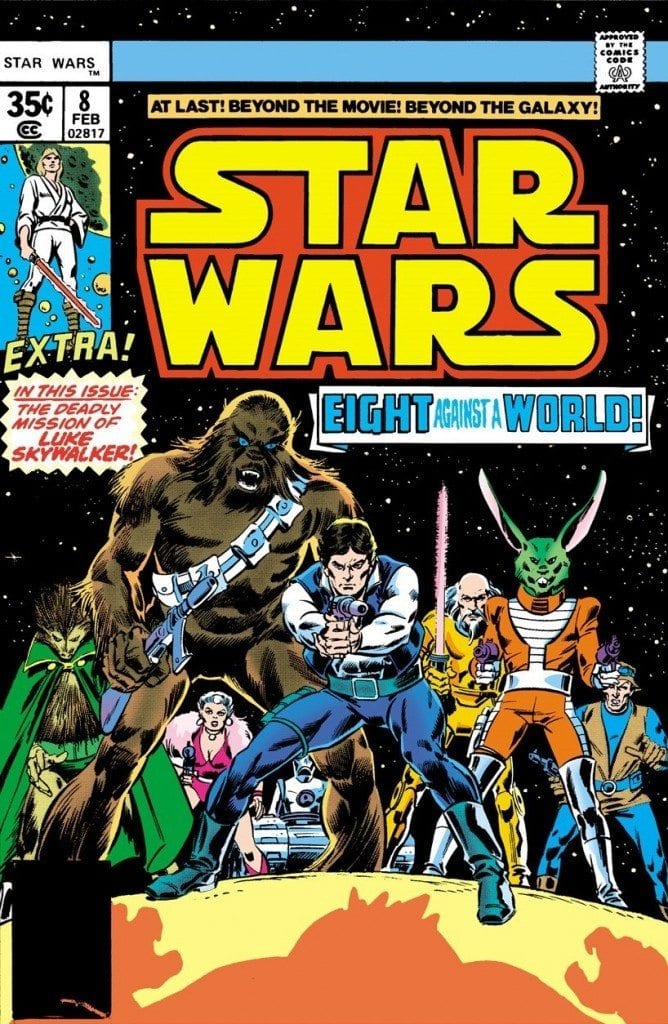 Title: "Eight For Aduba"
Release Date: November 8, 1977
Writer / Editor: Roy Thomas and Howard Chaykin
Illustrator: Howard Chaykin
Synopsis: Han Solo and Chewbacca are hired by a local moisture farmer on Aduba-3, to protect his village from a band of local thugs known as the Cloud-Riders led by Serji-X. Han and Chewbacca hire six misfit spacers to help them with the task, including a rogue Jedi, a bikini clad gunslinger, and a green bunny with a mean disposition. Meanwhile, on Yavin 4, Luke Skywalker, C-3PO and R2-D2 blast off to search for a location for the new Rebel Alliance base.
#TeamHoojib!
---
Where We Will Be (In Real Life)
4/14-4/17/2016: Star Wars Half Marathon Meet-up at Walt Disney World! Event Details
SUPPORT THE SHOW
Skywalking Through Neverland T-Shirts plus DESIGNS at TeePublic! Check them out HERE.
Shopping HerUniverse? Click here!
CONTACT US
tweet! tweet! @SkywalkingPod
Send emails to share@skywalkingthroughneverland.com and follow us on Facebook.
If you dug this episode, click over to iTunes | Stitcher | YouTube and leave us a review!