Skywalking Through Neverland teams up with Star Wars Artist Randy Martinez to discuss classic Marvel Star Wars Comics from the 70s and 80s.
---
[iframe url="http://html5-player.libsyn.com/embed/episode/id/4108884/height/500/width/900/theme/custom/autoplay/no/autonext/no/thumbnail/yes/preload/no/no_addthis/no/direction/backward/no-cache/true/render-playlist/yes/custom-color/089efc/" width="900″ height="500″]
---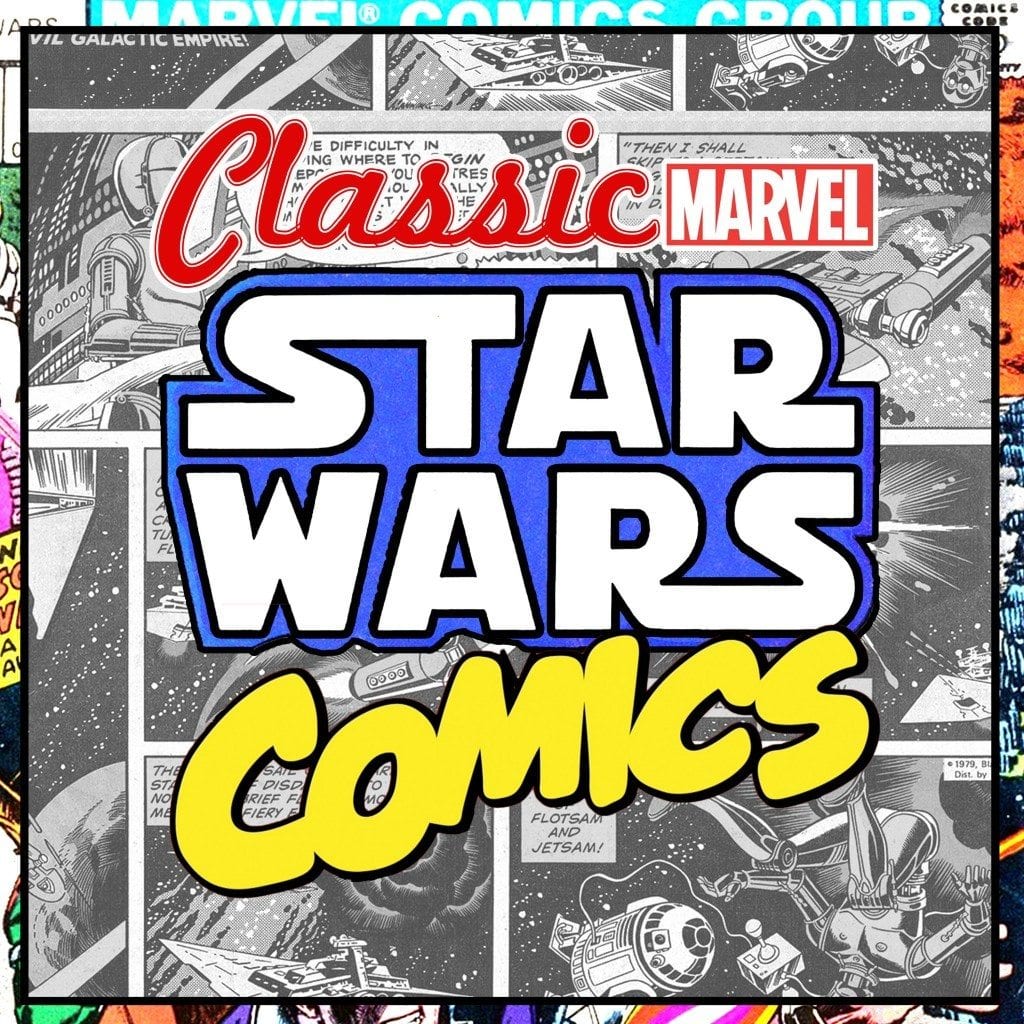 "At last! Beyond The Movie! Beyond the Galaxy!" as it says on the cover of each issue of the Marvel Star Wars comics from 1978. We are taking our Classic Marvel Star Wars Comics segment and spinning it off into its own show!
If you are a new listener to the Skywalking Through Neverland growing podcast empire, what we do is take you through each issue of the vintage series from the 70s and 80s! Star Wars Artist Randy Martinez will be joining us for every episode, lending his artistic and nostalgic wisdom to the discussion. Richard also remembers reading these comics as a kid, but Sarah is younger than the comics themselves, and is the voice of the newbie. All three create a fun dynamic as we discuss word such as "FORP!" "GRONK!" and "Begone, Defilers of the Sacred Way!"
In this episode we are diving into Star Wars #7: New Planets, New Perils!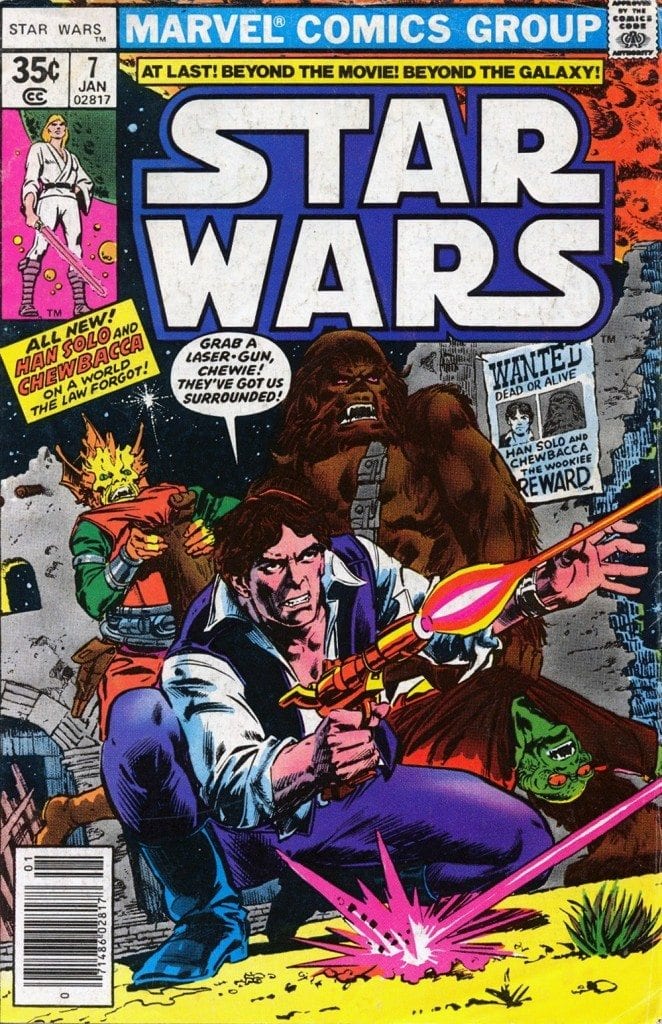 Classic Marvel Star Wars #7
Publication Date: October 11, 1977 | Writer / Editor: Roy Thomas | Illustrator: Howard Chaykin
Synopsis: In this issue, After bidding farewell to their rebel friends, Han Solo and Chewbacca set out to return to Tatooine to pay off their debt to Jabba the Hutt. En route there, they are hijacked by space pirates and someone who can really rock a unitard, Crimson Jack and his gang of thugs. The pirates take the reward money given to Han and Chewbacca by the Rebel Alliance for rescuing Princess Leia Organa. Forced to lay low because they can't pay Jabba, the two seek refuge on the planet Aduba-3.
---
Where We Will Be (In Real Life)
4/14-4/17/2016: Star Wars Half Marathon Meet-up at Walt Disney World! Event Details
SUPPORT THE SHOW
Skywalking Through Neverland T-Shirts plus DESIGNS at TeePublic! Check them out HERE.
Shopping HerUniverse? Click here!
CONTACT US
tweet! tweet! @SkywalkingPod
Send emails to share@skywalkingthroughneverland.com and follow us on Facebook.
If you dug this episode, click over to iTunes | Stitcher | YouTube and leave us a review!