Skywalking Through Neverland teams up with Star Wars Artist Randy Martinez to talk Classic Marvel Star Wars Comics from the 70s and 80s. This time, it's issue #16: The Hunter!
#BlowItOutYerRetros! Quite possibly our favorite line from our favorite green bunny, Jaxxon, in this Classic Marvel Star Wars comic! Richard, Sarah and Star Wars artist Randy Martinez tackle this Classic comic, as well as share some thoughts on The Last Jedi. There are some surprising similarities between this comic and the latest film.
---
Classic Marvel Star Wars Comics #16: The Hunter
Title: "THE HUNTER"
Release Date: June 27, 1978
Writer: Archie Goodwin
Artwork: Walt Simonson, Bob Wiacek
Coloring: Bob Sharen
Cover Art: Walt Simonson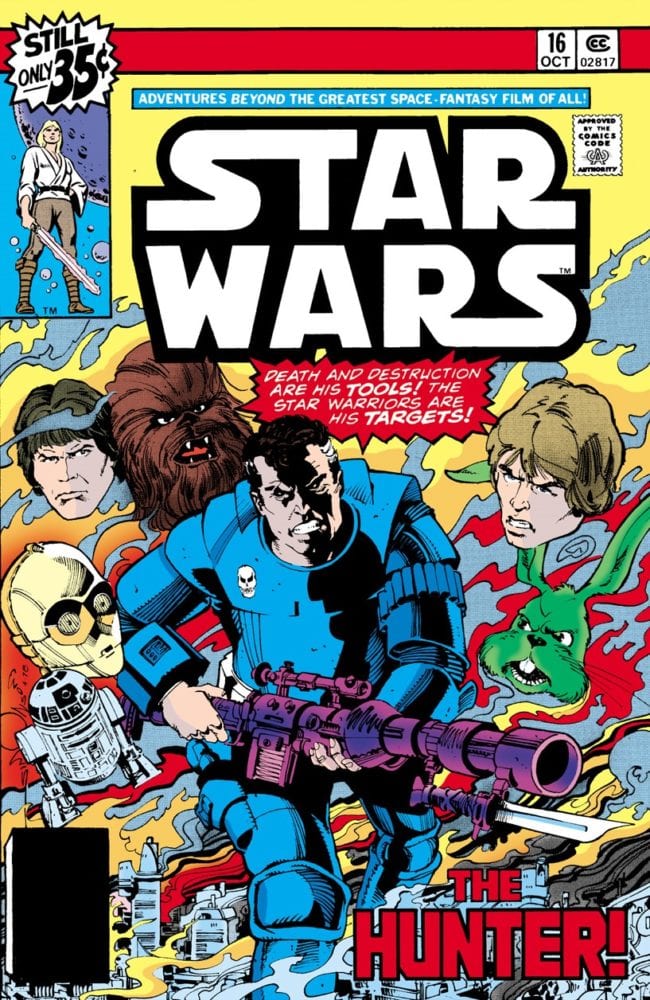 Synopsis: This issue begins a brand new arc as Valance, the Hunter, destroys the medical station on Telos-4. When he and his crew of mercenaries hear a patient talking about Han Solo, the boy, and the droids, Valance jumps to conclusions thinking this must be Luke Skywalker! Since there is a big reward for the capture of Luke and Han, Valance follows old favorites Jaxxon and Amaiza to Aduba-3. How hard will it be to take down a couple of second rate bounty hunters and a few farmers in order to apprehend his prey? Valance is in for a big surprise!
Have fun and may the classic comics be with you…
How To Listen on the Go
Support the Show
Skywalking Through Neverland T-Shirts plus DESIGNS at TeePublic! Check them out HERE.
Contact Us
Tweet! tweet! @SkywalkingPod and @Randy_Martinez
Send emails to share@skywalkingthroughneverland.com and follow us on Facebook.
If you dug this episode, click over to iTunes | Stitcher | YouTube and leave us a review!