Inconceivable! The Princess Bride is unmatched in its witticism and allure. William Goldman's quotable classic practically writes about itself.
"Have fun storming the castle" is a line that I throw out to people as a farewell quite regularly without thought. In fact, it is such a thoughtless phrase that I completely forgot where I got it from. It turns out, as I discovered upon rewatching it, that of course, this quote is from The Princess Bride (1987). As with its dozens of other memorable quips, nay, entire dialogues, The Princess Bride is easily one of the most quotable films of all time. There is a reason for this position though, beyond the clever dialogue and the comedic timing. It is the film's impeccable sequencing and tone setting that pull its otherwise possibly loose threads together so tightly.
As You Wish
The Princess Bride is one of the greatest examples there is of an utterly unserious film with impeccable emotional depth.  It is the quintessential parody of a fairy tale. Star-crossed lovers Buttercup (Robin Wright) and Westley (Cary Elwes) are separated by Westley's apparent death and Buttercup's forced engagement to the foul Prince Humperdink (Chris Sarandon). Only with the support of his ragtag, former enemies Inigo Montoya (Mandy Patinkin) and Fezzik (Andre the Giant), and a bit of magic from Miracle Max (Billy Crystal) Valarie (Carol Kane) along the way can Westley reunite with his true love, vengeance be acquired, and a happily ever after unfold.
Before any of that though, is the film's frame story. A sick young boy (Fred Savage) is reluctantly being read a story by his grandfather (Peter Falk). At first, the kid wants nothing to do with the story. Why would he want to listen to a dumb fairy tale about princesses and brides and love? He is a video game playing, 80s-pop culture engrossed boy. Like many of the film's desired audiences at the time, he only wants a story with action and fighting in it. Therein lies William Goldman's genius. If audiences can have the same patience as Fred Savage's character and listen to the whole story, they will be pulled in by all the swashbuckling, scheming, and adventure they are looking for. They will also, though, be treated to a heavy dose of positive fairy tale morals and exposed to a type of storytelling that the burgeoning fantasy genre did not frequently otherwise deliver. At least, not so overtly as The Princess Bride does.

True Love And Fathers
Goldman was a wildly witty writer. It is no wonder his work meshed so well with director Rob Reiner. In fact, Reiner himself had been so successful at melding those styles that I did not even know that Spinal Tap was a fake band and that This Is Spinal Tap was not a real documentary until just this week. The utter confidence of Goldman's dialogue to switch between wacky and sincere on a dime was uncanny.  The Princess Bride and its exaggerated fairy tale world did something entirely new for fantasy and adventure stories and this genius was the reason it was able to.
Western fantasy and adventure occupied several different spheres before The Princess Bride. Really serious genres like high fantasy a la Tolkien, swords and sandals, sci-fi existed for adults while fairy tales and stories with levity as their central purpose were more reserved for children's stories. The Princess Bride broke from the norm by essentially telling a fairy tale molded after the traditional archetypes seen as childish with the "adult" devices of the adventure stories that had come before it. The youthful humor married with the mature sincerity allowed the barriers between the types of stories to be broken. The romantic aspects of fairy tales usually reserved for children's stories became a component that even the stubborn grandchild of The Princess Bride's frame story could enjoy. Meanwhile, the insincerity and pithy nature of the adventure could make The Princess Bride's action-orientation enjoyable to the uninitiated.
Watching the film though, there is no distinction between the romantic moments and the action moments. It all blends together seamlessly and is often occurring at the same time. Westley's quest to rescue Buttercup is strewn with romance but executed through swordfights and wit. Inigo's fight to avenge his father is daring, but it is also wrenchingly emotional as he pours his heart into the final fight against Count Rugen (Christopher Guest). The ability to deliver such a tone throughout the entirety of The Princess Bride is apparent throughout every detail of the film.
Mawage
This scene sums up The Princess Bride's tone precisely: Buttercup and Prince Humperdink are just about to be wed at the film's climax. There is a lingering sense of dread as the scummy Prince forces the matrimony. Help in the form of Westly, Inigo, and Fezzik is on its way, but even with her rescue inevitable, there is no telling how deep Buttercup's peril will go. Just as the serious and dire tone is setting in, The Impressive Clergyman (Peter Cook) blurts out "mawage." Not just once, but several times. The scene is completely deadpan. Nothing is comedic about the tone and nobody in the congregation starts to crack up. The audience is just left to laugh hysterically while everything else remains critical.
These moments of total nonsense and absurdity in the midst of serious circumstances are the hallmark of The Princess Bride's style and tone. The ridiculousness of Westley's "mostly dead" status and Billy Crystal and Carol Kane's comedic gold are brilliantly juxtaposed to Westley's terrible torture just prior. The duel of wits between Westley and Vizzini (Wallace Shawn) is just superb as the stakes are mortal while the tone only subtly undermines the sincerity with its hilarity. Perhaps most famously, whilst masquerading as the Man in Black/ Dread Pirate Roberts, Westley's banter while sparring against Inigo, Fezzik, and Prince Humperdink contributes numerous layers of insincerity to otherwise grave circumstances. Even just the choice of fencing swords as the main weapon in The Princess Bride provides seriousness in the stakes of a sword fight but total comedy in the inefficient nature of the weapon and its uncommon usage in warfare, especially on screen.
While far from the slapstick comedy a film with equal whimsicality could easily possess, the physical comedy of The Princess Bride is also incredibly poignant. The famous duel between the Man in Black and Inigo is renowned as one of the greatest sword fights in film both for its utter ridiculousness and incredible accuracy all at once. Some of the other physical moments include Westley's hilarious limp nature after revival, Inigo's magical sword moments in the forest and in the duel with Count Rugen, and truly any time Fezzik does anything with his strength. None of them are played off as slapstick, which prevents them from diminishing the film's sincerity but are still wildly farcical and fun. Striking this acute balance is how The Princess Bride has propelled itself to the peak of cult fandom.
The Princess Bride was far from a box office success upon its initial release. Perhaps this can be attributed to audiences confusion whether it was a children's fairy tale or an adult adventure. In the 30 years since its release though, it has catapulted to the top of countless lists of favorite movies specifically because of its willingness to be different. It does not just offer something for everybody, it offers everything for everybody. There is no one group The Princess Bride is meant to appeal to. It is just a funny, fun movie for everybody. Not too serious and not too whimsical, just like William Goldman intended it to be.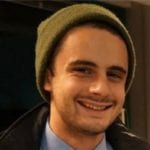 Jason wants to tell you about his current job, but he's afraid that it might be more trouble than it's worth. When not writing, Jason works on food justice and sharing music with communities throughout the region. Or he's unlocking Xbox achievements.