Gremlins (1984). Is it a Christmas story for the whole family, or a mid-October fright-fest the kids should avert their eyes from?
The classic 1984 creature film Gremlins sits precariously between the worlds of family-friendly and made-for-adults. It is widely regarded as the impetus, along with Temple of Doom, for the PG-13 film rating. On one hand, Gremlins was billed and largely toned to be warm enough for everyone. The idyllic small town at Christmas time, the light and charming music by Jerry Goldsmith that accompanies the movie's first half, and the adorable Mogwai, especially Gizmo (Howie Mandel), all were designed with the explicit intentions of director Joe Dante and executive producer Steven Spielberg to make Gremlins appealing to all ages. The cute Mogwai would appeal to kids while the teenage-looking main characters would appeal to teens and the general relatability of the setting and background would appeal to parents.
Meanwhile, Gremlins is not only violent, it is gruesome. Between the horrible death of science teacher Roy Hanson (Glynn Turman), the microwaving of a Gremlin, and the ultimate disintegration of Stripe, there is plenty for children to avert their eyes from. This is all not to mention the more than half an hour of complete debauchery by the Gremlins as they wreak havoc across the town of Kingston Falls throughout peoples homes and property, Dorry's Tavern, the movie theater, and the department store. In fact, screenwriter Chris Columbus's original script was a pure horror film before Spielberg reimagined it as a family affair that could launch his new Amblin Entertainment. Gremlins is not a terrifying movie by any means, but it could easily induce nightmares for unprepared young audiences and over-protective parents alike. Nonetheless, this is the appeal of Gremlins in the first place. It is cute and docile on the outside, entirely menacing on the inside, yet, still manages to leave a sense of wonder and a mix of joy and sorrow at its conclusion.
American Made
Spielberg and Dante were no strangers to the suburban terror trope by the time they made Gremlins in 1984, and it would continue to reign as their niche for many years after. Jaws (1975), Piranha (1978), E.T. (1982), Poltergeist (1982), and later on movies like The Goonies (1985), Innerspace (1987) and The 'Burbs (1989) all played on aspects of the same concept: the American, suburban way of life is at risk from some outside force. Whether that threat was extraterrestrial, some terrible creature, or rich, outside developers, the theme remained consistent. Gremlins dug into this very real, contemporary fear quite explicitly. The small, Upstate New York was clearly sinking into an economic depression. The opening scene depicts Randal Peltzer (Hoyt Axton) shopping for a last-minute Christmas present for his son in New York City's Chinatown. The setting was not merely for the sake of fulfilling the Oriental-exoticism stereotype. It exhibits the desperation of a lower-middle-class father who, in a truly American fashion, is the proud inventor of his own devices. In spite of the pride he likely holds, he must resort to a foreign, notoriously inexpensive local to procure a gift for his son this season.
The economic misfortune continues to layer on heavily. The Peltzer's neighbor, Murray Futterman is explained to have recently lost his job and is always seen either drinking away his sorrow, cursing foreign made products for their supposedly inferior quality and the American jobs they take away, or both at the same time. The main character, Billy Peltzer (Zach Galligan) is made fun of for being the main income provider in his house; his mother seems not to work and his father evidently cannot earn enough from the American Dream alone. Co-star Kate Beringer (Phoebe Cates, a controversial casting after her role in Fast Times at Ridgemont High two years prior) has to work two jobs, one at a bank and another at a bar, where she is consistently demeaned in both and has no prospects of upward mobility. Even Billy's younger friend Pete (Corey Feldman) is trapped in the cycle already, declaring his desire to reach a managerial level at his job as if it is the pinnacle of human achievement.
1984 was around the peak of Reagan-era unemployment and massive economic fear and uncertainty. A resounding desire for isolationism, both for the United States from foreign products and for the suburbs from outside, urban influence were the prevalent culture of the very towns Kingston Falls was based upon. The sudden invasion of Kingston Falls' tranquility by the foreign and rambunxious Gremlins was a play on this fear that helps Gremlins resonate just as easily with audiences in the summer of 1984 as it continues to be able to now.
It's Christmas, Not Halloween
Then, there are the Gremlins themselves. The concurrent force alongside the American Dream and the economic depression it brought to the denizens of Kingston Falls is consumerism and the neverending desire to elevate one's standing in life and society. Material and financial wealth both can contribute to this ascension, and the Gremlins are a gruesome manifestation of what could happen if the pursuit of the American Dream turns from noble to greed and gluttony.
Mr. Peltzer never seemed to have greedy intentions when he betrayed Mr. Ying's (Keye Luke) three famous warnings about the Mogwai: keep them away from bright lights, never get them wet, and do not feed them after midnight. Nobody broke the rules on purpose, but sharing the rules with others was always an afterthought if it was ever a consideration at all. Mr. Peltzer's instinct of multiplying the Mogwai and selling them to get rich and famous did not likely come from a nefarious place. Nonetheless, his potential scheme would have been reckless even for just having ignored the grave warning he was given, let alone the deadly results that rule number three could have if broken.
The innocence with which everyone made mistakes, in spite of their selfish intentions, is precisely why they remain heroes throughout the movie. Nobody had remorse or regretted their actions and the audience does not condemn them because not only was everything an honest accident, but the circumstances the accidents happened under were relatable. The Peltzers only wanted to get ahead in life. Pete just wanted to have fun while he still could. The town's sheriff (Scott Brady) had no reason to believe strange creatures were menacing his small, picturesque town. Instead, the onus is shifted entirely to the Gremlins. It is Christmas, after all. The good guys need to remain the good guys.
Besides; grizzly as the Gremlins' mischief may have been, it is all played off for laughs every time and never is given the gravity it may have in a pure horror film. Their heads may be thrown in fires and bodies blown up in microwaves, but it is all just fun when it happens to gross little monsters, right? Even the score in the second half of the film reflects the mood. Its melody may be haunting, but the electric, poppy instruments keep it light and befitting a film designed to be family friendly. The fact that the film's supposed comedic moments do not always come off as such is perhaps what caused such an uproar over movie ratings. These scenes, and others like it including the infamous bar scene, Kate's story of her father's chimney related death, and the death of Stripe, certainly did not have the comedic timing necessary to be fully passed of as laugh bait when questioned for their appropriateness for young audiences.
After Midnight
The Gremlins as props are an impressive feat of puppeteering. Chris Walas, the Gremlins' creator, had to make dozens of individual creatures to fill numerous scenes with no CGI to rely on for replication. The little menaces were mostly rubber, but many had mechanical parts to move their various appendages in intricate ways. Even though so much of Gremlin's problems could have been prevented with some self-awareness on the part of its characters, the devilish creatures themselves are still far worse than anything the humans did in naivety. After transforming from rebellious Magwai into destructive Gremlins, Stripe and his gang are explicitly shown doing every last thing that quiet suburban folk hate. They drink, they smoke, they gamble, they are lude and rude, they dance and wear clothing representative of the very youth that the parents in Kingston Falls and the suburbs that Gremlins was being shown in feared their own children would turn into or be harmed by.
At the very same time, the Gremlins are in love with the dwarfs of Snow White and the Seven Dwarfs. For Warner Brothers, the distributor of Gremlins, to go out of their way to acquire the rights to show a portion of one of their chief rival's films in the middle of their movie is cause to believe in its significance as a choice in film for the Gremlins to be indulging in. The dwarfs are reminiscent of the old ways the town is clinging to: an industrial age where hard work day after day would be more than enough to keep food on the table at home. If the Gremlins are the embodiment of ambition gone too far, why show them also exalting the "right" way of things?
The Gremlins have no political or economic motivation. They might represent different fears to different people: fear of foreigners gaining influence, fear of times changing and the workforce changing with it, or fear of the shortcomings of American suburban solitude. Ultimately though, the Gremlins are blind in their malice. They attack both the hard-working, all-American Futtermans as well as the cruel, bank-owning and new-age representing Mrs. Deagle (Polly Holliday). The final showdown against Stripe taking place in a department store plump with the consumerist goods is fitting of the allegory of Gremlins as manifestations of ambition gone too far. It is not that all consumers, or American protectionists, or anybody in between are inherently bad. It is only when it is taken too far that one becomes a Gremlin.
Sometimes, rules might seem silly, like not shining lights on a pet or ever getting it wet. And sometimes they are, because breaking rule number one is exactly how the Gremlin menace was halted. Other times though, there is a reason though that Mogwai should never be fed after midnight. Sticking to a prescribed way of life might be dull and not necessarily fruitful, but nobody can be blamed for wanting to play life safely when it is so uncertain what the consequences might be if they do not.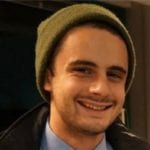 Jason wants to tell you about his current job, but he's afraid that it might be more trouble than it's worth. When not writing, Jason works on food justice and sharing music with communities throughout the region. Or he's unlocking Xbox achievements.