Footloose shows how to make a change, it is always important to question somebody's judgment. It is never good to judge that person.
"It's always appropriate to question another man or woman's judgment. It's never appropriate to assume you know their motive." Vice President Joe Biden spoke these words towards the end of his term in office in 2015. It would be no surprise if his speech writer had been watching Footloose (1984) just before writing this speech, because the film is a direct allegory for this platitude. At its heart, Footloose is the story of Ariel Moore (Lori Singer), a preacher's daughter who wants to rebel against her hyper-conservative father at every chance she has. So, when the intriguing city boy Ren McCormack (Kevin Bacon) comes to the tiny town of Bomont, Ariel quickly latches onto him and tries to use him in her personal war against her father.
Ren has another priority, though. Ren does not share Ariel's hatred of her father, even though he has singlehandedly captivated the town and led them to ban dancing on account of the sinfulness he believes it inspires. No, Ren refuses to assume he knows Reverend Shaw's (John Lithgow) motives and to judge him as a person. He only thinks it appropriate to fight against the Reverend's judgment. Ultimately, this is why Ren is able to win and dancing comes back to Bomont.
Cut Loose
Fighting against authority is a classic right of passage for teenagers in movies. So many film teenagers go through it. Ariel takes it to an extreme. Her rebellion is not just directly against her father. It has become her entire being. The town of Bomont, led by Reverend Shaw banned dancing after some kids died on their way back from a concert out of state. Ariel goes beyond just wearing the red boots she knows her daddy hates so much. She does stunts on the highway, has sex, has no qualms with abandoning one man for another with no warning, and goes out to the Hi-Spot diner to dance around with all the other teens in town.
Before Ren arrives at the beginning of Footloose, Ariel thinks she has everything figured out. She thinks she has all the tools she needs to fill a gap in her life that her father's being the town's preacher has left. While Reverend Shaw is so busy saving everybody in Bomont's soul, his daughter cannot have the kind of attention she would want from a father. Ariel wants to get out of Bomont and see the world beyond that small town. But because her father never pays her enough mind, she has to apply to colleges without him even knowing. His disappointment is so implied that when he catches her at the Hi-Point, no meaningful conversation follows, only an assertion of his beliefs over her feelings.
When Ariel exclaims at the film's climax that she cannot even confess her sins in her own church, it is about far more than just that moment or even that place. A church is meant to be a sanctuary, a safe place to be not only absolved, but comforted. Truly, the thing Ariel is most longing for is to be able to find that kind of refuge in her father's love. As the Reverend's wife Vi (Diane Weist) described it to him, crowds cannot help but be swept away by his every sermon. It is the one-on-one where he struggles incredibly. Ariel feels as though her father gives her only the same attention as anybody else in town. She knows he truly loves her deeply, but wishes more than anything he would actually show her that.
Not in This Town
Ren sticks out in Bomont like a sore thumb. His hair is wild, he wore a tie to school on his first day, and he used to live in the city and has a sense of fun the town disapproves of. Objectively, Ren is quite different from everyone else. In Bomont, there is only one way of life everybody considers normal, and it is quite proper, sedated, and religious. A classmate walks by on Ren's first day of school and lambasts him for having unkempt hair. But then, the very next person he bumps into is wearing a mighty tall cowboy hat. Where Ren comes from, they would have been making fun of Hewitt (Chris Penn).
Where he comes from, Ren is just an ordinary guy. He buys tapes of his favorite music, goes out with friends, and tries unsuccessfully to pick up girls. In the small town of Bomont though, it is Ren who looks and acts like an outsider. It goes to show that what is considered normal and what is considered cool is dramatically different dependant on where that person is being judged. Of course, the very next moment, Ren gets complimented on the tie he was made fun of for only moments earlier. Even in the same town, there is no single opinion on right and wrong. Everyone just assumes they agree with each other in Footloose.
The Saviors Of Everyone's Souls
Any town can find itself entrapped by the desire to control its youth by imposing moral requirements on them. Footloose shows how easily the fear of damnation can snowball itself into outright absurdity. It began with their beloved reverend leading the town to despise dancing and fear fraternization. But, as the town came to warp the bible's teachings to fit their end, the Reverend no longer had control over the outcome of his influence.
Just as the townsfolk found a means to use the bible to justify banning dancing and burning books, Ariel knew how to use the bible to her advantage too. Ren has slowly showed Ariel that rebelling is not enough to get what she wants from her father. She gives Ren some bible quotes to help make his point that dancing is an expression of joy, not a sin unto itself. They back up their argument with promises to keep their event clean and follow through by stopping the real sinners, Chuck Cranston (Jim Youngs) and his friends from ruining the prom.
This is how Ariel and Ren bring Shaw to change his heart. All throughout the film, he is shaming other members of the town for how they misinterpret his teachings to advance their own social agenda. But because they came to meet the Reverend where he was at, the kids could help show him the hypocrisy of his stance against dancing. If others were wrong to bend the bible for their own purposes, what made him any more allowed to do the same?
In Any Town
Ren is seen a few times throughout the film tending to his car. He puts gas in it one time and is seen giving it a wash another. He puts care and maintenance into this car even though it is entirely beaten up. The yellow Volkswagon sticks out just as sorely as Ren himself does. For all of his efforts, the car is still imperfect. It is dirty and beaten up. As he tries to open the passenger door to let Ariel in when he picks her up for the prom, the door is locked. The car failed him, but he refused to give up on it. Ren went around and opened the door from the inside. Just like Ren would not let the standout car be given up on, even if he could have been better off having done so, he would not give up on his mission or give up on Reverend Shaw.
Nobody is perfect. The Reverend forgot the ways the bible could be interpreted differently than he does. Vi had not been standing up for what she knew was right. The teens of Bomont The town was using one tragedy to perpetuate another. Ren's car was seemingly not worth saving. But if everything broken was not worth saving, none of the people of Bomont would have been. Thankfully, Ren tends to the car anyway.
Footloose is a story of a boy who is committed to helping total strangers see things another way without ever hating them, even when they hate him.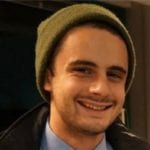 Jason is a graduate student at Binghamton University studying public administration. His mission is to find the universal values in the fictional worlds we love so we can make our real world better and more full. When not writing, Jason works on food justice and sharing music with communities throughout the region. Or he's unlocking Xbox achievements.