Robin Williams is not especially known for such serious films. That is why his starring role in Dead Poets Society (1989) is perfect for a movie all about the treacherous nature of expectations.
The concept for Dead Poets Society (1989) was far from novel. An opening sequence featuring a ritualistic and pseudo-religious boarding school in 1959, stuffy old men, and children crying because they have to stay there paints a very clear picture. Everything is topped off by the surly nature of Kurtwood Smith, fresh off of RoboCop (1987) notoriety, playing the father of the film's co-lead character, Neil Perry (Robert Sean Leonard). The purpose of Dead Poets Society is clear from the onset;  the agonizing rebuke these opening salvos beckon leave no room for mistaking its premise. Nonetheless, that is the beauty of the film. So much of its plot and characters are exactly what is to be expected. That is why when something is only just the slightest bit out of place, it stands out, with subtle dissonance, to the otherwise monastic timbre of the film.
Robin Williams's role as jovial but iconoclastic English teacher John Keating, for example, dispels the purportedly sacred, immalleable institution of learning. He does so simply by playing the role – let alone the acting that ensues. Meanwhile, there is a fixation on classic poetry, a subject that can be considered just as pompous and dry as the culture Tom Schulman was criticizing in writing the screenplay for Dead Poets Society. It plays the dual role of perpetuating the stoic myth of what education should be while providing a platform for one the screen's greatest jesters to render everything topsy-turvy, for better or worse.
Carpe Diem
Dead Poets Society is all about giving the audience exactly what it expects. There is no need for exaggeration when the reality is so drab on its own. The first act of the film is an exercise in the mundane. It follows a standard formula where Todd Anderson (Ethan Hawke) along with his new friends Neil Perry, Knox Overstreet (Josie Charles), Richard Cameron (Dylan Kussman), Steven Meeks (Allelon Ruggiero), Gerard Pitts (James Waterston), and Charlie Dalton (Gale Hanson) are stuck in an academic routine imposed upon them by their parents and the Welton Academy's headmaster, Mr. Nolan (Norman Lloyd).
As is standard procedure, a beacon of hope and enthusiasm waltzes into the boys' lives to change them irrevocably. He employs tactics the school would not approve of if they knew the extent of them while taking a personal interest in the students of his class for, perhaps, the first time in their lives. The total predictability of this first act does nothing to diminish its quality. Mr. Keating's antics are engaging. His lessons are inspiring no matter how cheesy they can feel in hindsight. Carpe Diem is perhaps trite in a modern world marred by "YOLO" and instant gratification, yet, Keating's bravado and confidence are still completely intoxicating.
Then, the first break from normalcy passes by without notice. Another faculty member, McAllister (Leon Pownall) tries to confront Keating about his unorthodox teaching. Instead, they become infatuated with one another. Rather than spat about their difference of opinion, they gain a true, mutual respect for one another after basing their reasonings in both logic and art. It is a quiet happenstance, but it serves to place the first chink in Dead Poets Society's sanctum of expectations.
To Live Deliberately
Dead Poets Society is all about giving the audience almost exactly what they expect. Poetry is not often associated with secret societies, sneaking off to hang out in caves, and participating in raw bouts of emotion. Yet, Mr. Keating manages to enchant his students into a passion so deep it is convincing. Even in 1959, when the film takes place, the notion of a Dead Poets Society at an all-boys preparatory school is a bit farfetched. Nonetheless, the performances given by each actor placate any doubt that the scenario could be real. The illusion of normalcy is far from broken.
In fact, everything else feels just about normal for a group of teenage boys. Knox is enamored by a girl he just met, Todd learns to come out of his shell, Charlie is a reluctant curmudgeon too afraid to have all of the fun he wants to have, pushing himself beyond comfort nonetheless, and Neil explores his interests and himself by trying out for a flamboyant and unexpected part in a local play. Character growth is essential to an engaging narrative. Watching the characters develop and become more dynamic individuals is exactly what should be expected so far.
As this portion of the story wanes and a set of expectations for how the plot will progress is meticulously curated, the normal begins to crumble. The deliberately constructed structure of Dead Poets Society skips no beats as it rapidly descends into organized chaos. Small aberrations in the expected course of events shuffle off all ability to foreshadow what is still to come.
Suck The Marrow Out Of Life
One of Mr. Keating's most trenchant quotes is the mission statement for the Dead Poets Society: to suck the marrow out of life. In the moment, it rings astoundingly debonair. His juxtaposition of the Dead Poets Society against a Greek organization establishes the club as fraternal in a sophisticated way as opposed to stuffy and perhaps immature. Like all of Keating's winsome advise, it is utterly captivating. It is also in sharp contrast to his other pithy quotes. It evokes a far more visceral emotion than the glorious notion of "seizing the day." When it is first uttered, like the rest of deviations from the film's normalcy, little notice is taken of its oddity. However, as the boys of the Dead Poets Society begin to take their youth and vigor too far, it becomes problematic.
The motto is meant to demand life be lived to its fullest. In the context of Keating's other lessons, there is no apparent danger in this line of thinking. But, without marrow, life cannot be sustained. The immune system will crumble, foreign bodies will take hold, and life will not be fully realizable any longer. When Charlie publishes a scandalous and titillating article in the school paper under the club's name, he took the passage too literally. Everything spirals out of control when the Dead Poets Society can no long longer sustain its vitality.
Dead Poets Society pivots dramatically yet rationally from its mostly idyllic nature. Corporal punishment is used harshly to try and smoke out the Dead Poets Society's members. Mr. Keating is impugned and censured. Most emotionally, Neil's father discovers his involvement as Puck in a local production of A Midsummer Night's Dream and demands he drops out immediately. The whole film is somersaulting towards its unexpected climax, the one component of Dead Poets Society that is entirely unpredictable and beyond the scope of the expected. In a beautiful calm before the tragic climax, Neil puts on a fantastic performance with his father surprisingly in the audience. Normally, such a scene would result in the father's change of heart; the son being accepted into loving arms and the film resolving merrily. Not here though. In a cold, shameful maneuver, Neil's father announces his utter disappointment and embarrassment along with the decision to reenroll Neil in a military academy for the duration of high school. Unable to cope with the utter distress his father has placed himself in, Neil takes his own life in what can only be described as a harrowing and out of place scene.
Oh Captain, My Captain
Dead Poets Society is all about having the audience think they got exactly what they expected. Nothing is the same from this point on. Yet, everything continues on as to be expected. Neil's parents and the school blame his friends and his teacher John Keating for their influences on him. They take no responsibility for the distress caused and lack of care shown to Neil, reflecting the very real way tragedies are often reflected upon and investigated every day. The film makes certain, of course, the subtly make clear they place no onus on any individual or group so as to move forward the most healthy way possible.
As Mr. Keating is fired and the students of his dedicated class stand upon their desks to salute their captain in a cliche albeit powerful final scene, they have finally learned his lessons. Their act of disobedience is an exercise in free will and self-determination that empowers them completely. Yet, it is within the bounds of respectability that prevents the headmaster from being able to retaliate. Sucking the marrow out of life means ceasing the day and being true to oneself, not disrupting life as a whole for the benefit of a short-term gain.
Writing and directing a film, as Tom Schulman and Peter Weir did with Dead Poets Society is not necessarily about reinventing film and overtly dismantling expectations. Sometimes, it is about sticking hard to what is most true and using the truth to reveal something extraordinary and impactful. Dead Poets Society uses standard film and storytelling tropes to create a world that is familiar and easy to follow along with. Then, the slight, random and unexpected inconsistencies of life work their way into the story at just the right moments to show something profound: that not everything goes the way it is expected to. But, that is normal, and life continues on regardless of the circumstances; so take control of life and live it to the fullest. Be rational and conscious of how the rest of the world will perceive it, but be uncompromising in what is valuable in life and the pursuit of it.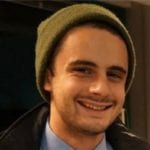 Jason wants to tell you about his current job, but he's afraid that it might be more trouble than it's worth. When not writing, Jason works on food justice and sharing music with communities throughout the region. Or he's unlocking Xbox achievements.