A recap of today's Star Wars Galaxy's Edge panel including some new tidbits of information from the creatives at Disney and Lucasfilm.
Walt Disney Imagineering and members of Lucasfilm shared new details and stories about Star Wars: Galaxy's Edge during the Star Wars Galaxy's Edge panel at Star Wars Celebration Chicago today.

Meet the Panel
On Saturday, April 13, the "Bringing Star Wars: Galaxy's Edge to Life at Disney Parks," panel featured a revealing discussion about the immersive land and how guests can live their own Star Wars story when Star Wars: Galaxy's Edge opens on May 31st at Disneyland Resort in Disneyland and August 29th at Disney's Hollywood Studios in Florida.
It was hosted by Josh Gad with a panel that included, Scott Trowbridge (Portfolio Creative Executive/Disney Imagineering), Margaret Kerrison (Managing Story Editor/Disney Imagineering, Asa Kalama (Executive Creative Director on Smuggler's Run and the Landwide Interactive Program), Chris Beatty (Executive Creative Director/Disney Imagineering), Doug Chiang (Vice President & Executive Creative Director/Lucasfilm), Matt Martin (Lucasfilm Story Group).
Before the panel began Scott Trowbridge announced that FIRST (a robotics community) is now an officially apart of the Force for Change initiative. Very cool!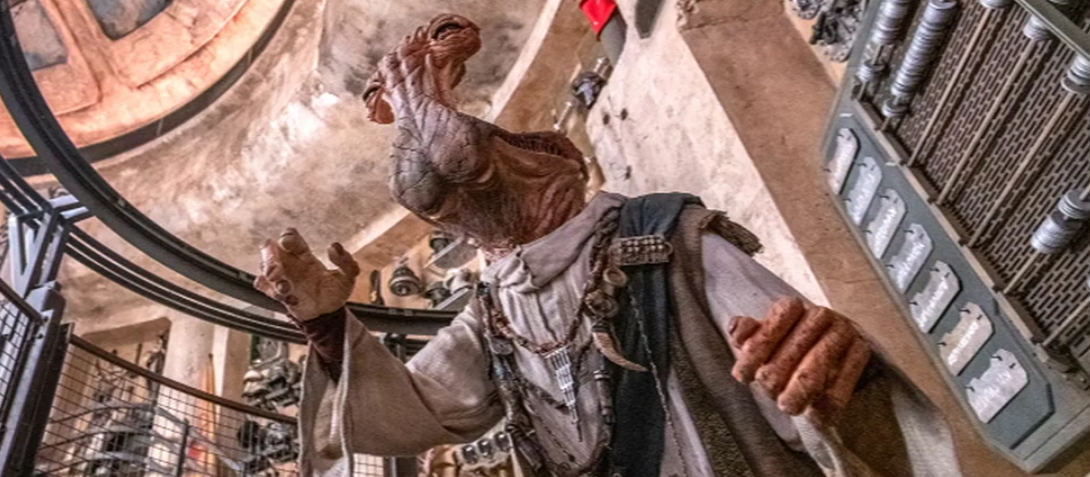 What's new at Galaxy's Edge?
From the start the sense of excitement from the panel was palpable. The key words were authenticity and attention to detail. Scott wax poetic about how detailed Galaxy's Edge will be. MMmm space meat! As Scott Trowbridge speaks of this, they cut to a video clip of a woman drinking space Coke. Scott talked about Walt Disney and their business partnership with the Coca Cola Company and how they were able to bring Coke to Galaxy's Edge in a unique Star Wars bottle resembling a thermal detonator with a neck. Along with this bit of news, Chris Beatty spoke a little about the Oga's Cantina and how they were able to bring Rex, formerly of Star Tours to Batuu. Matt Martin described how Rex made his way from Star Tours to Batuu in a way not unexpected from a member of the Lucasfilm Story Group. Martin wrote 17 pages of fanfiction about how Rex failed out of Star Tours and eventually finding his way to Batuu.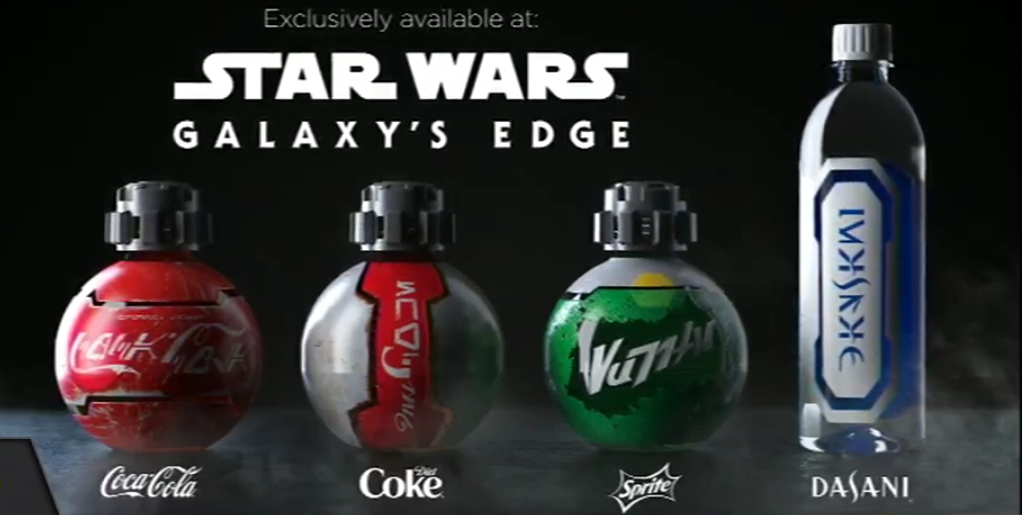 Another SWCC first, familiar music will be heard inside Oga's Cantina Jokingly called the B-side of the Cantina Band song from A New Hope, Figrin D'an and the Modal Nodes will be lending their talents to the patrons of the cantina with another jazzy number. The music fit right into the world of star wars; it literally could be from A New Hope. Well done! The next piece of music was one of Rex's favorites from an all droid band. A very odd sounding, if not a little out of rhythm, a combination of electronic effects Gad described it as "an all droid version of Hamilton."
Talk About Dedication!
Asa Kalama and Doug Chiang spoke about the Falcon and how detailed it is. This bit of information is not new. What is new is discovering. The animatronic Hondo is based on an old Dave Filoni sketch of an older Hondo Onaka voiced by Jim Cummings. Speaking of incredible detail, Disney Imagineering was able to track down the original voice actor of Nien Numb, who voiced the Sullustan in Return of the Jedi, all the way from Kenya to reprise his role. That's passion right there! That is amazing! Paul Reubens will also be returning as the voice of Rex. If that's not enough, Chris Beatty revealed Frank Oz would be reprising his role as Yoda at Galaxy's Edge. Along with Yoda, guests will also be able to interact with Kylo Ren, Rey, Poe Dameron, and BB-8. Moreover, it wouldn't be Star Wars without John Williams, whose music will be a massive part of Galaxy's Edge.

Scott drove the point across that this entire project was met with nothing but the love of the Star Wars franchise, and built with the fans in mind.
Asa also spoke about an app called Play Disney Parks app, which is available for download today. Also, coming soon is a Star Wars datapad which will help the guest interact with the droids roaming around, and it can help translate Aurebesh if you're not up to snuff among numerous other features. This app will help transcend the guest from just being a visitor to the park and to being deeply immersed in the story and how the story is affected by those decisions.
It's All About the Fans
To wrap things up, Scott revealed that Disney Imagineering would be collecting stories from fans of what Star Wars mean to them and putting them in a Holocron and making them a part of Galaxy's Edge to base the next 40 years of Star Wars storytelling on the passion from the fans. Lastly, the panel closed with some very recent images from Galaxy's Edge accompanied with music from John Williams.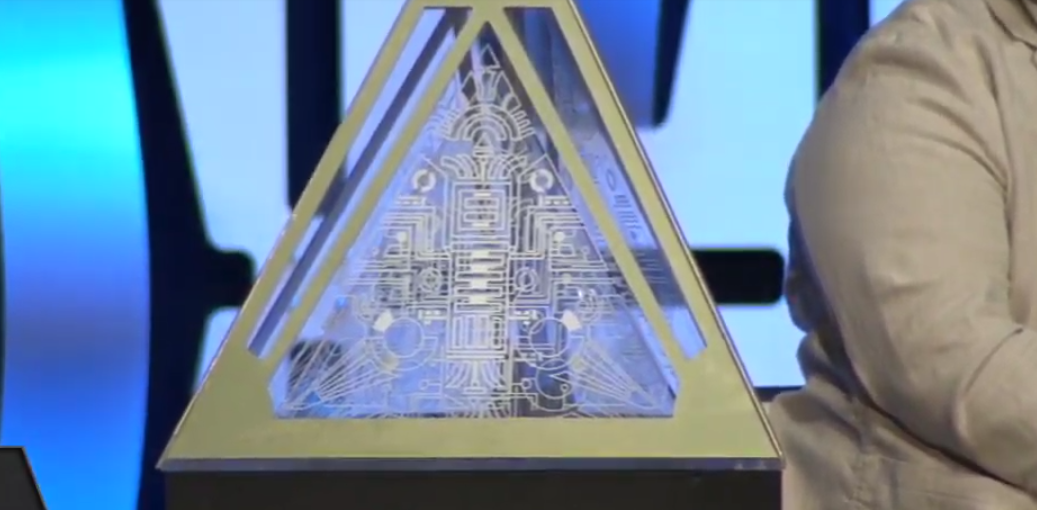 Galaxy's Edge is sure to be a fantastic experience, intense experience and something many Star Wars fans have been waiting for most of the lives, and probably a little longer to avoid the crowds.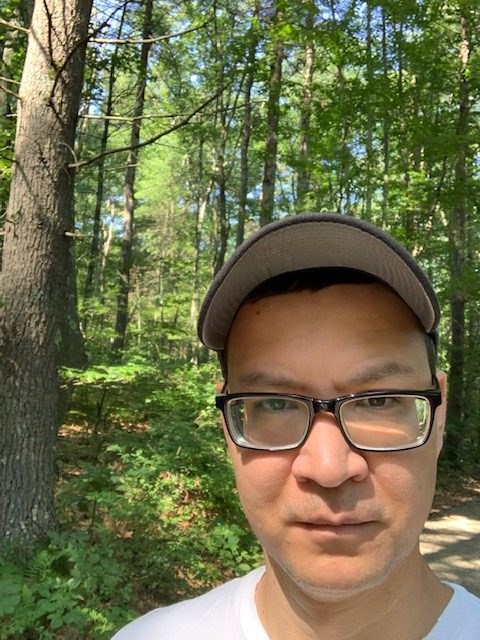 Once upon a time in a town no one's heard of, there lived a boy who enjoyed Star Wars from the quiet of his bedroom. A time came when a new comlink allowed the boy to hear that there are others like him. Overjoyed, the boy wanted nothing more than to join in the conversation. So he did. The rest is HIStory. Besides Star Wars I also enjoy Marvel and Game of Thrones (I dabble in all sorts of geeky fun). You can find me on the couch watching one of several streaming services, reading or writing. Let's go, Bruins!