We just checked in to see what condition Star Wars Episode IX's condition was in. Turns out, it looks pretty rad so far.
We go through the full lowdown on the production as it stands, dig into some casting announcements, and make more than a few insane predictions. Hey, we called what would happen to Snoke months ahead, so anything's possible right? Then, we turn our eyes to the sun! Not literally, but we get really psyched up about Zartan-style action figures coming to Star Wars. Toss in some thoughts about Predator, Willow, and maybe even some talk about pesto, and you know that the Star Wars party starts NOW! It's time for Brews and Blasters.
Notes
We need Willow Six Inch Figures
Baby Wars Volume 2!
Chris's sort-of review of The Predator

The ultimate alternate-universe version of Alien vs Predator

RICC hype
Episode 9

How we got here 2014-now
Thoughts on JJ's Return
Will the Knights of Ren ever be seen?
How will Luke return?

A look at the fun of Star Wars

Who ELSE might return?
A BIG revelation about Billy Dee's return
New Cast Members
NeedEm Gotem

Star Wars The Black Series Zartan-Style Dryden Vos
Oppo Black Series figures: could they be a reality soon?

Oppo Awards: End of Summer Edition
Links
Join Our Community: Discord Server
Subscribe: Apple Podcasts | Spotify | Stitcher | Google Play | Soundcloud | iHeart Radio | TuneIn | RSS
RetroZap Podcast Network: Apple Podcasts | Google Play | RSS
Social:  BrewsAndBlasters.ninja | Facebook | Facebook Group | Twitter | Instagram
Email: [email protected]
Voicemail: (978) 219-6688
T-Shirts: TeePublic Store
Support Brews and Blasters: If you like the show, please leave us an iTunes review. It helps, honestly, because more people will find the show. And if you take the time, we'll really, really appreciate it. Plus, you'll win an Oppo Award!
Support These Things, Too: Go to JediNews and Fantha Tracks for ALL your Star Wars information! And, for the best Star Wars podcast reviews out there, head over to Roqoo Depot.
---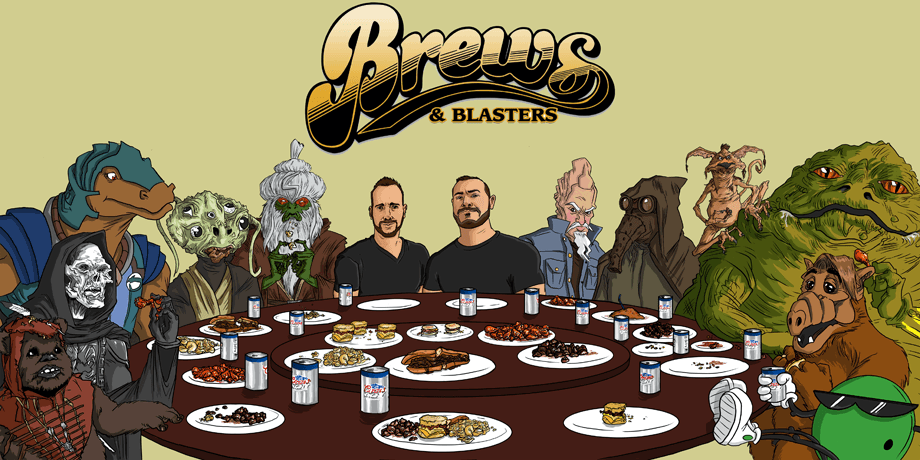 click the banner for all episodes and homepage
Born from the discussions between two friends at a local pub in the historic town of Salem, Massachusetts, Brews and Blasters is your chance to kick back, relax and then enjoy everything about that galaxy far, far away. Your hosts, Chris Salton (founder, The Collectors Hutt) as well as Joe Tavano (founder and editor in chief, RetroZap!) sit down every week to do what would be doing anyway–talk about all things Star Wars, tell some stories, and of course, have a good time. Join Joe and Chris as they share their love for Star Wars, the most obscure Star Wars characters, Boston's North Shore, 1980s pop culture and delicious food, and occasionally talk to fascinating people–and friends, like an anthropomorphic packet of crystallized lime.
Brews and Blasters 176: Star Wars Episode IX State of the Episode Address