Jaime and Kate talk Episode VIII filming in Ireland, Phoenix Comic Con, Celebration Europe and we're joined by special guest Mark Austin.
Boba Fett? Boba Fett?! That's right, Blabba sits down with the Special Edition Boba Fett himself, Mark Austin!
                        
---
[iframe url="http://html5-player.libsyn.com/embed/episode/id/4420348/width/920/height/500/theme/custom/autoplay/no/autonext/no/preload/no/no_addthis/no/thumbnail/yes/no-cache/true/render-playlist/yes/custom-color/87A93A/" width="920″ height="500″]
---
Hello Motherhutters and welcome to Episode 23 of Blabba The Hutt! 
In Episode 23:
Jamie is back from illness/holiday/gallivanting and in this episode you will find out exactly what kept him so busy! We also talk a little about Phoenix Comic Con and what Kate's plan for it is.  On Episode 22 you heard Jamie talk to Jay Benedict and Mike Edmuds at Belfast Film and Comic Con, we hear a little more about the event.
Jame and Kate then talk a little bit about the biggest news in recent times for Blabba the Hutt, the LIVE show planned for Star Wars Celebration Europe!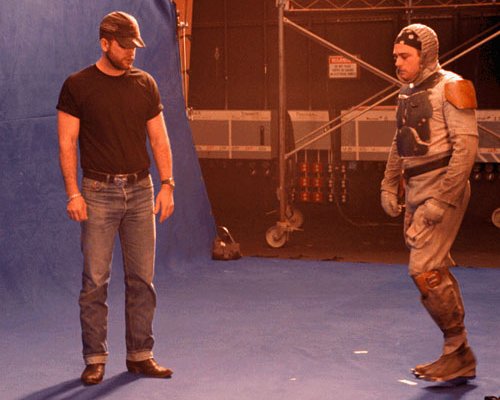 Our Featured interview for Episode 23 is with Animation and FX Supervisor Mark Austin, better known to us as Boba Fett from the Special Edition of  Star Wars: A New Hope.
So sit back and enjoy just under two hours of Star Wars discussion!
Listen on iTunes
About Blabba the Hutt
Blabba The Hutt is a Star Wars podcast produced in Dublin, Ireland. On the show, you will be greeted by Jamie Hickey & Kate Dubinko, two Star Wars-mad individuals, each bringing a unique perspective and flair to the show.

Blabba the Hutt explores everything from that galaxy far far away, from comics, to books and movie digest–you'll find it here. Living in Ireland, Jamie is excited to bring a unique Irish slant to the listeners. Along the way Jamie has built great relationships with key individuals in Ireland, including production crew from The Force Awakens, representatives from the Emerald Garrison, and more–all of whom you will meet in the show. Sit back, relax and enjoy everything that Blabba has to offer.