Kat Rosenfield wrote for Reason Magazine a feature piece on how Star Wars' three trilogies align almost perfectly with the politics of the time they were made in. What makes the sequel trilogy so unique, Episodes VII-IX, is that their chaotic nature almost mirrors the era we live in today.
Stephen Kent and Kat discuss her article, living during COVID-19, and Kat shares a solid TV recommendation.
Read Kat's article here
Stream Stephen's EP, Color Me In With Green, on Spotify
Connect with Us
| Follow Stephen @Stephen_Kent89 | Follow Beltway Banthas @BeltwayBanthas |
Send us your thoughts on the show and topics at [email protected].
Join us on Discord here
---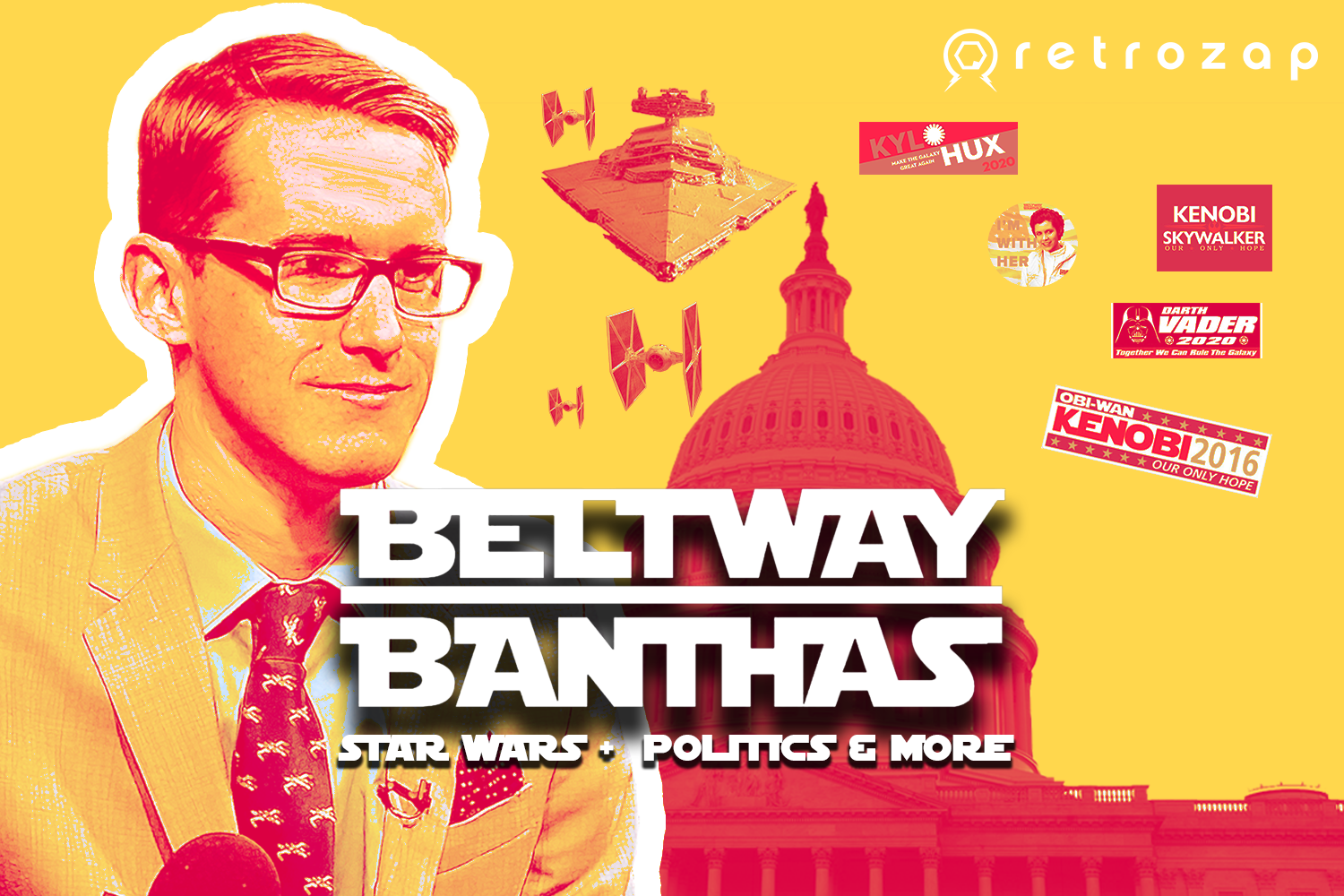 click here for all episodes and homepage
Beltway Banthas is a podcast about the intersection of Star Wars and politics. For host Stephen Kent, one of those things is politics. Star Wars draws from our world's politics just as much as it contributes to it by influencing policymakers, journalists and thought leaders. On this podcast, we seek to understand how Star Wars impacts the world we live in, while also covering the Star Wars news, gossip and hype of the day.