Election Day is upon us. ALL WINGS REPORT IN! On this month's edition of the Beltway Banthas Roundtable, Stephen Kent is joined by Joe Tavano and Gabby Martin to ready for the 2020 election and break down our most recent episode.
David French was on the podcast to explain why "Federalism" might be America's only salvation as polarization rips the union the asunder, and Stephen likened the stakes of our politics to a Death Star level threat. The panel will discuss this idea more in-depth and challenge it.
***This episode tackles some TOUGH subjects that we recognize may rub some the wrong way. Stick with the conversation and it all gets brought full circle. This democracy thing is tough, but we believe it is made better and more possible by having these kinds of conversations***
Gabby Martin: @GabbyTheESQ
Joe Tavano: @JoeyWanKenobi
Like what you're hearing? Tell us on Twitter @BeltwayBanthas and subscribe to the newsletter. Beltway Banthas' newsletter is now called POLITICIZE ME, and you can sign up for that here: https://politicizeme.substack.com/
Connect with Us
| Follow Stephen @Stephen_Kent89 | Follow Beltway Banthas @BeltwayBanthas | Newsletter @Politicize Me
Send us your thoughts on the show and topics at [email protected].
Join us on Discord here
---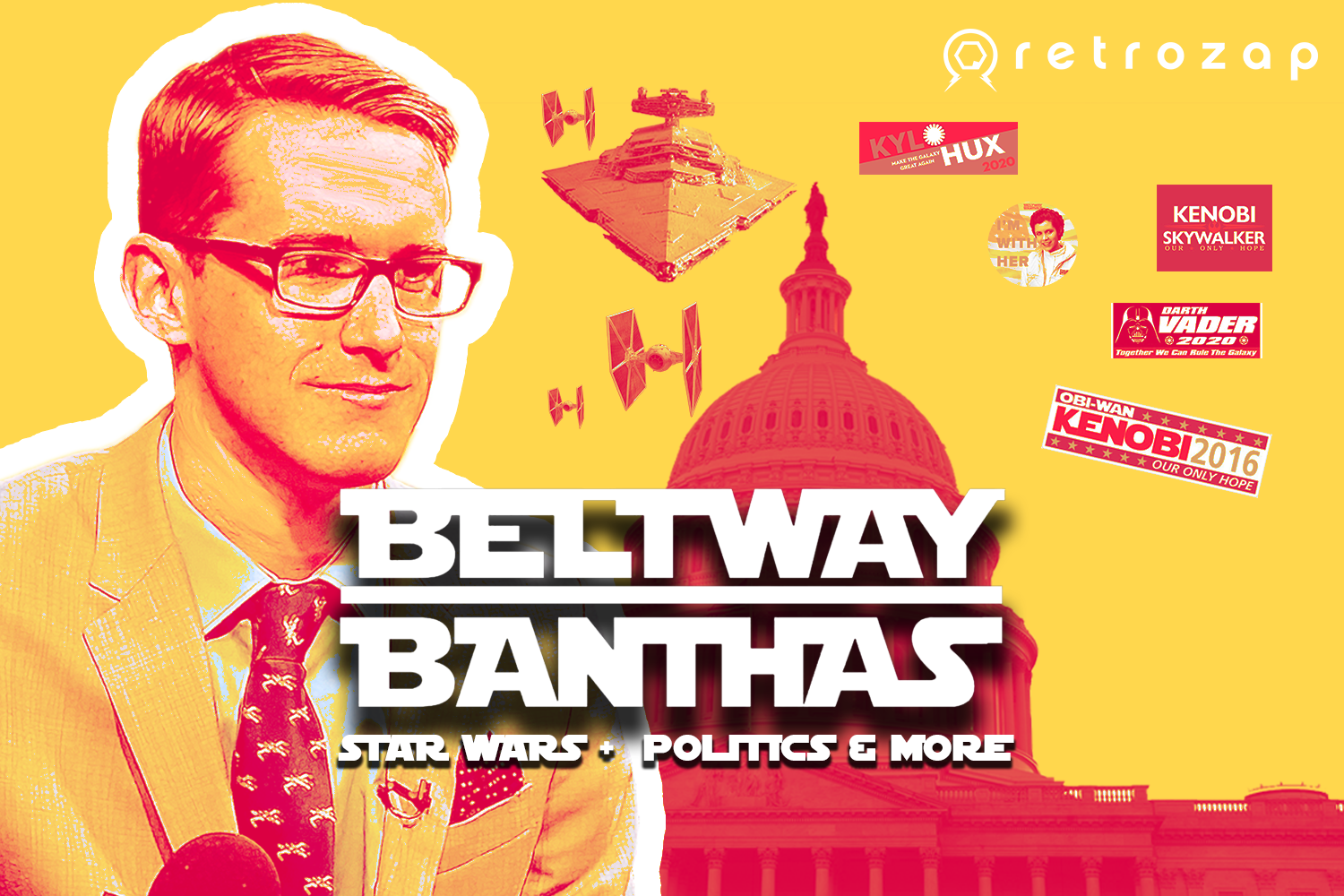 click here for all episodes and homepage
Beltway Banthas is a podcast about the intersection of Star Wars and politics. For host Stephen Kent, one of those things is politics. Star Wars draws from our world's politics just as much as it contributes to it by influencing policymakers, journalists and thought leaders. On this podcast, we seek to understand how Star Wars impacts the world we live in, while also covering the Star Wars news, gossip and hype of the day. The show is produced by Riley Blanton.