On this roundtable follow up to our most recent episode, "Does liberty always die in thunderous applause?" politicos Nick Dicolandrea and Danielle Adams rejoin Beltway Banthas to discuss the show. The panel grapples with the idea that democracy could die in the United States with barely a whimper, and why the political lessons of Star Wars still remain so poignant.
Panel:
Stephen Kent @Stephen_kent89
Danielle Adams @DanielleAdamsNC
Nick Dicolandrea @NickDico
Like what you're hearing? Tell us on Twitter @BeltwayBanthas and subscribe to the newsletter. Beltway Banthas' newsletter is now called POLITICIZE ME, and you can sign up for that here: https://politicizeme.substack.com/
Connect with Us
| Follow Stephen @Stephen_Kent89 | Follow Beltway Banthas @BeltwayBanthas | Newsletter @Politicize Me
Send us your thoughts on the show and topics at [email protected].
Join us on Discord here
---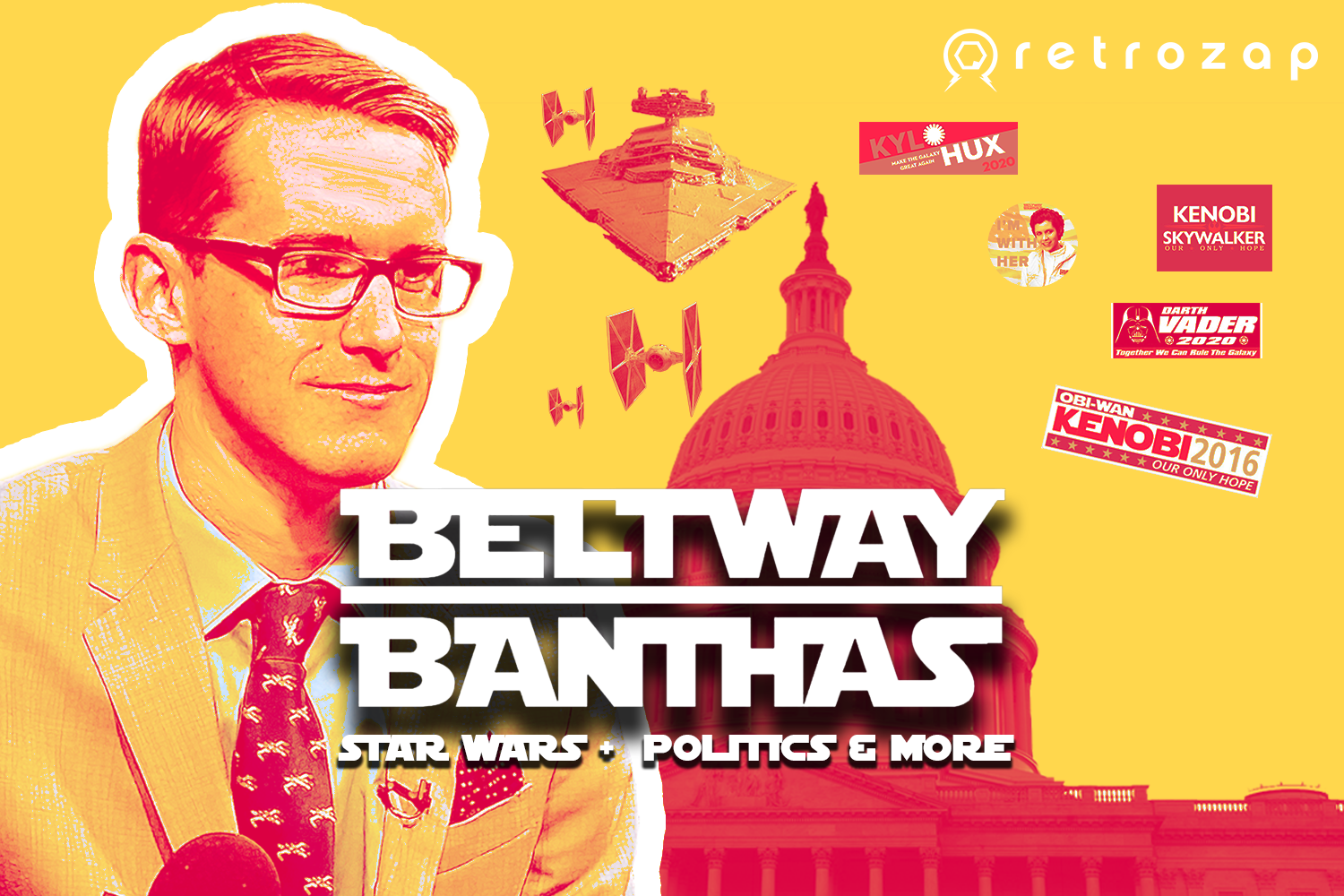 click here for all episodes and homepage
Beltway Banthas is a podcast about the intersection of Star Wars and politics. For host Stephen Kent, one of those things is politics. Star Wars draws from our world's politics just as much as it contributes to it by influencing policymakers, journalists and thought leaders. On this podcast, we seek to understand how Star Wars impacts the world we live in, while also covering the Star Wars news, gossip and hype of the day. The show is produced by Riley Blanton.