Hello Banthas! We have some important updates about the podcast to share with you. Exciting news to be sure. In this broadcast, you'll get a quick primer on what we're working on and why! The podcast is about to undergo a major transformation and we hope you'll be part of it. At the end of the episode, you can catch the audio of our first foray into YouTube!
**NEWSLETTER SIGNUP: Star Wars, politics and more
YouTube Video: Trump 2020 and Rogue One, Krennic parallel
Connect with Us
| Follow Stephen @Stephen_Kent89 | Follow Beltway Banthas @BeltwayBanthas |
Send us your thoughts on the show and topics at [email protected].
Join us on Discord here
---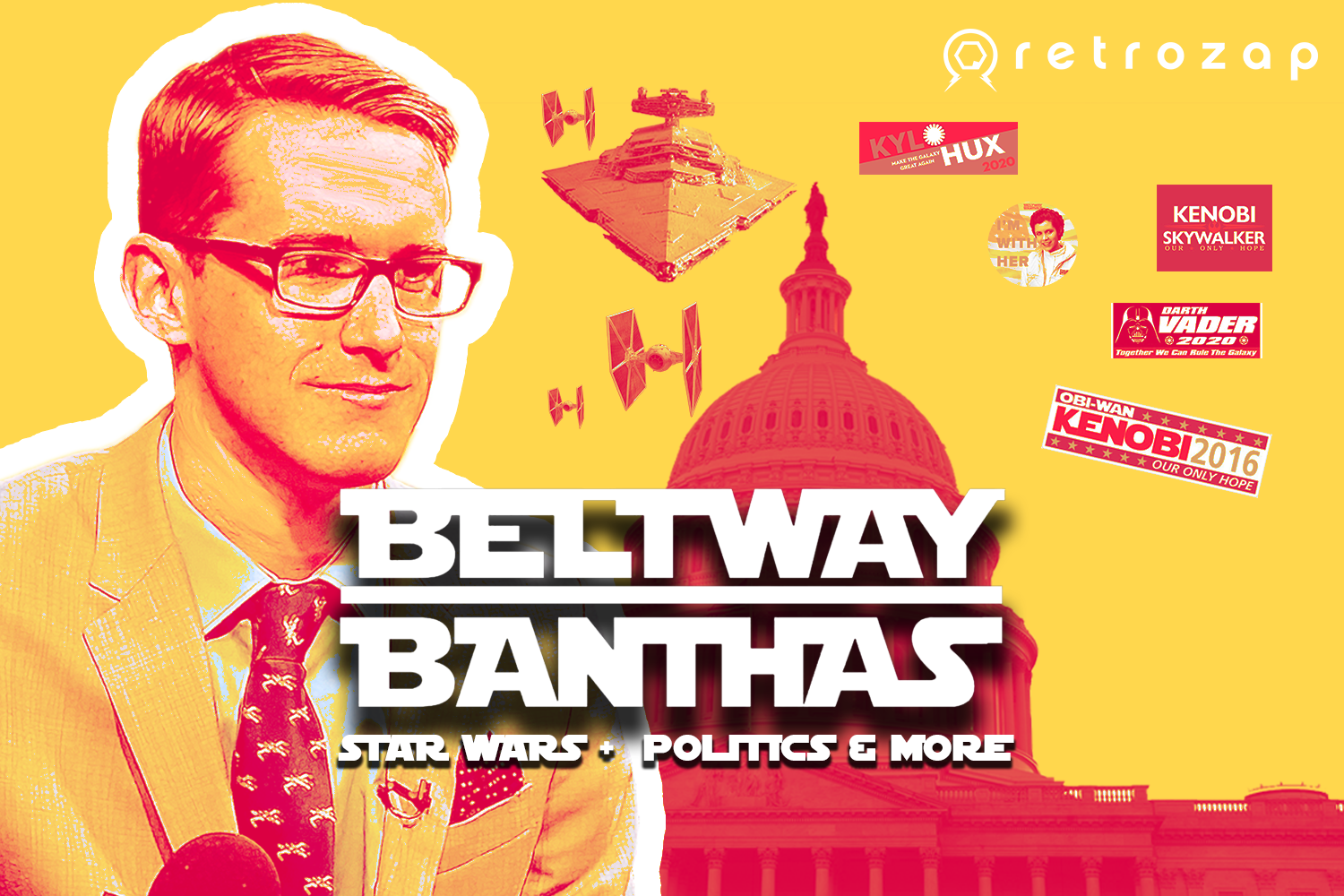 click here for all episodes and homepage
Beltway Banthas is a podcast about the intersection of Star Wars and politics. For host Stephen Kent, one of those things is politics. Star Wars draws from our world's politics just as much as it contributes to it by influencing policymakers, journalists and thought leaders. On this podcast, we seek to understand how Star Wars impacts the world we live in, while also covering the Star Wars news, gossip and hype of the day.