"So this how liberty dies…with thunderous applause." There is so much of that line by Padme in Episode III: Revenge of the Sith, that is timeless and true. American government is structured to resist this exact problem of "majority-rules" dissolution of the republic. But what if America's democratic crisis is more complicated and harder to even see? Beltway Banthas is back, and in this first episode with producer Riley Blanton, and narrated by Stephen Kent, we explore this very question and the lessons of Star Wars about democracy. Featuring expert guest insights from Ilya Somin (George Mason University) and Prof. Seth Masket (University of Denver), this episode breaks down what Star Wars teaches us, and what it doesn't.
Like what you're hearing? Tell us on Twitter @BeltwayBanthas and subscribe to the newsletter. Beltway Banthas' newsletter is now called POLITICIZE ME, and you can sign up for that here: https://politicizeme.substack.com/
Connect with Us
| Follow Stephen @Stephen_Kent89 | Follow Beltway Banthas @BeltwayBanthas | Newsletter @Politicize Me
Send us your thoughts on the show and topics at [email protected].
Join us on Discord here
---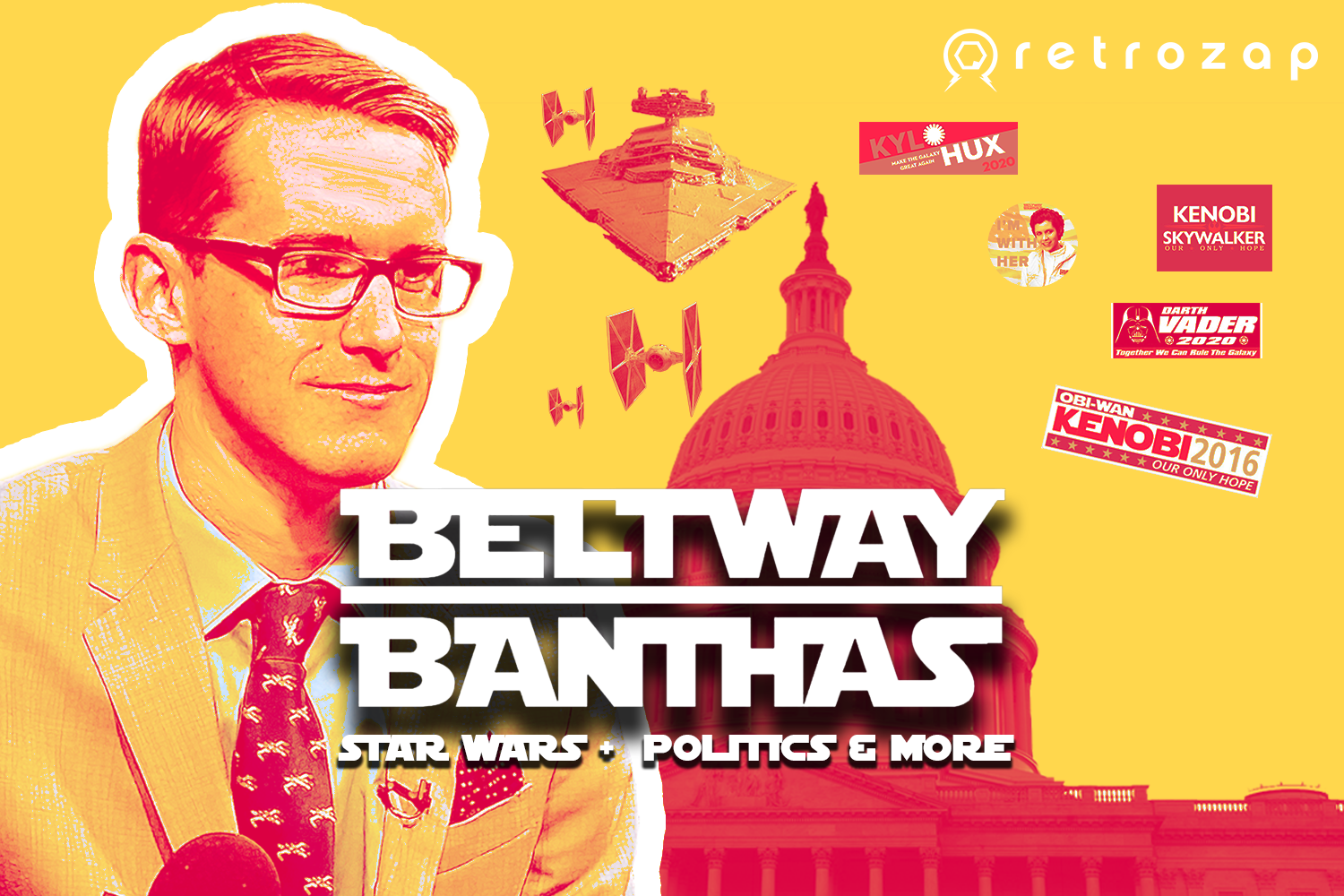 click here for all episodes and homepage
Beltway Banthas is a podcast about the intersection of Star Wars and politics. For host Stephen Kent, one of those things is politics. Star Wars draws from our world's politics just as much as it contributes to it by influencing policymakers, journalists and thought leaders. On this podcast, we seek to understand how Star Wars impacts the world we live in, while also covering the Star Wars news, gossip and hype of the day. The show is produced by Riley Blanton.