Many of the RetroZap staff have seen Batman v. Superman: Dawn of Justice, so hear four varied reviews and decide for yourself.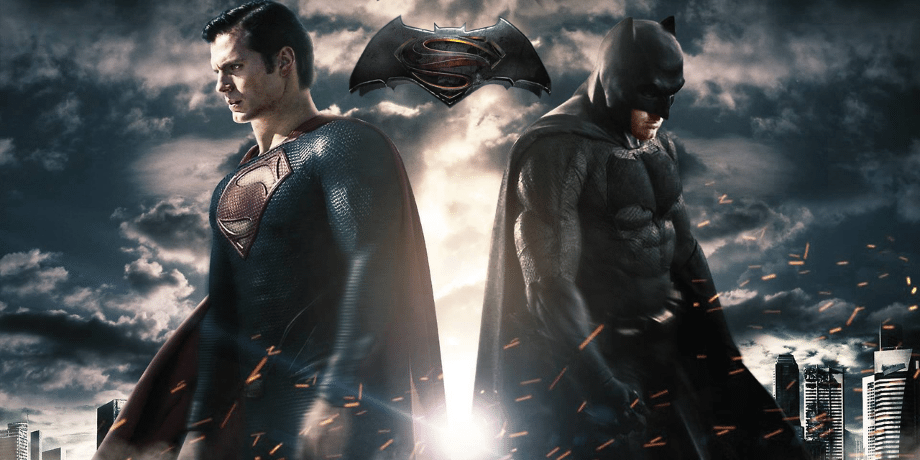 Over the weekend, I heard any number of opinions on Batman v. Superman: Dawn of Justice, the new film in the ever-burgeoning DC cinematic universe. Some of them praised the movie, some of them derided it; and when it came time to assign a reviewer, I found the opinions were just as mixed on my team. So, instead of hearing just one view, you can hear four.
Each one of these reviews are passionate, heavily considered opinions from writers that I trust, so while you may sway towards one more than another, I find it interesting to see just how much nuance and variation exists towards portrayals of these cherished, iconic characters.
-Joe Tavano, Editor in Chief
Dennis Keithly
---
When I first heard that DC was going to attempt to develop a cinematic universe akin to what Marvel had done with The Avengers, I was excited by the possibilities. The DC movies have had varying levels of success with more misses than hits in my opinion. I was not excited when I realized that DC would use Man of Steel, much like Marvel had used Hulk and Iron Man, to launch the new shared universe. Man of Steel didn't seem to really capture Superman for me. However, I tried to keep an open mind.
The good news is that Batman v. Superman: Dawn of Justice is a better film than Man of Steel. Ben Affleck had a great turn as an older, more experienced Batman. The Bat's motivations for wanting to deal with Superman were laid out clearly at the beginning of the movie. Furthermore, Batman's strategies for preparing for his battle seemed like what the character would have done in the comic book. Gal Gadot was an inspired choice for Wonder Woman. She looks like an Amazon, or at least like a character that would have emerged from the Mediterranean. It would have been easy to pick a taller actress with a bigger name and go the Lynda Carter route, but this Wonder Woman is convincing, and perhaps the best part of the movie despite her relatively small involvement. Superman, played by Henry Cavill, was adequate, but not spectacular.
The issues with Batman vs. Superman really stem from pacing, editing, and storytelling. Despite an action-packed opening, the movie slogs along for most of the first hour or more. The movie engages in a lot of exposition. Much of the exposition could have been consolidated into fewer scenes and handled more efficiently overall. When action scenes do come around, they are usually ended abruptly and then followed with some degree of melancholy. The movie has a hard time building and sustaining momentum. Another issue was Lex Luthor's motivation. Perhaps it was stated succinctly, and I do not recall, but it was unclear why he felt compelled to engage in his plan, and if he had been 100% successful, how he would have handled the repercussions.
The biggest issue with the movie was that there were stretches where I was just bored. That largely occurred during the first half of the film. It was countered by a lot of intense action in the final 45 minutes. The more I have thought about the movie, the less satisfied I have been with it. A thought that has occurred to me is if this movie would benefit from a second viewing. When I saw Star Wars: The Force Awakens, I enjoyed it, but I loved it after my second viewing when I had all of my expectations in place and could just relax and enjoy the movie. The difference here is that I can only say I enjoyed the movie overall after seeing it through to the conclusion. I'm unsure a second viewing would enhance the experience. I will likely wait for a home video release for a second viewing.
When asked for a grade for this movie, I give it a C- or a C overall. The pacing brings it down for the most part. I give the cast an A though. Affleck, Gadot, and Amy Adams (playing Lois Lane) were strong. Cavill and Jessie Eisenberg (Lex Luthor) were decent. The cast overall made the most of what doesn't seem like it was a strong script. The biggest issue with Eisenberg is that it seemed he was playing another version of the Joker or Riddler more than he was playing Lex Luthor.
Michael O'Connor
---
Batman v. Superman: Dawn of Justice is shockingly devoid of the artistic integrity that permeated any of Nolan's Bat-trilogy films or Snyder's previous superhero epics (Man of Steel and Watchmen). It is a film that is as bloated, corporate and impersonal as the weakest parts of Amazing Spider-Man 2, Iron Man 2 and Avengers: Age of Ultron. There is no compelling narrative here, no rational character progression, no deeper thematic resonance or even sly social commentary. This is a thinly veiled two-and-a-half advertisement for future films book-ended by a sloppy hodgepodge of greatest hits moments from the publishing history of Batman and Superman divorced of any sensible context.
The film is ostensibly about the notion of trusting (or not) the absolute power that Superman represents. But we spend so little time with the Man of Steel that he remains a cipher in his own sequel, stripped of agency, of character, of purpose and direction. And for his part, Batman comes off as reactionary and easily manipulated, a dumb, murderous thug and pawn of Lex Luthor. This film is not a failure because it's "dark and gritty" or lacks humor; it fails because it betrays any semblance of cohesive cinematic storytelling out of some misguided intention to outdo Marvel at its own game of overstuffed, noisy, inane epics with a nuclear proliferation of caped do-gooders.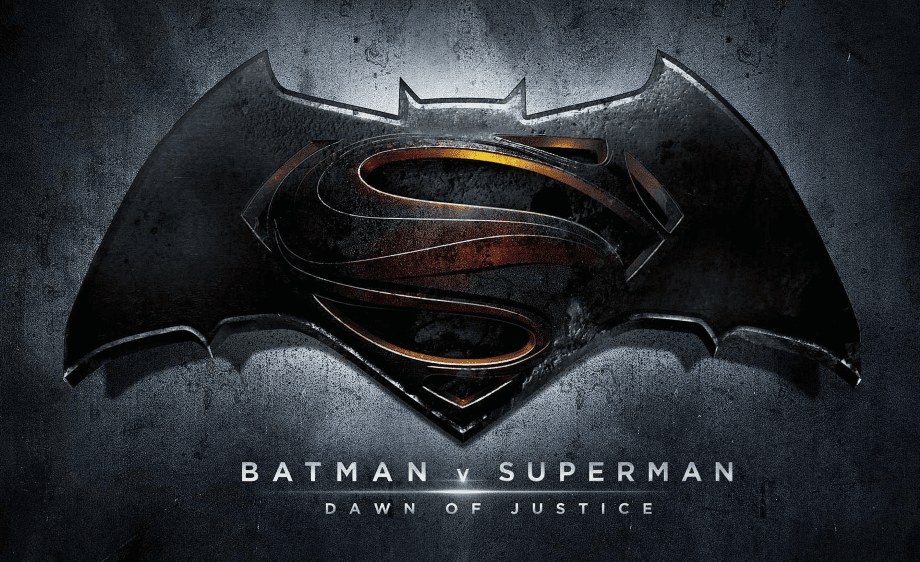 Bill Drewnowski
---
I thoroughly enjoyed Batman v. Superman: Dawn of Justice. And, while it isn't going to displace my favorite Batman movie (Keaton 1989) or my favorite Superman movie (a tie between the first two Reeves films), I had a great time, and would love to go see it again.
The cast was outstanding. Affleck as old-man Batman was perfect, but then again I'm a big fan of his anyway, so I might be a little biased there. Henry Cavill, Jesse Eisenberg, Amy Adams, Holly Hunter, and Gal Gadot, all did a great job. I was a bit surprised to see Jeremy Irons cast in the role of Alfred, who seems to me should be like 80 years old in this. But he was great, too.
I saw it in 3D and this was a visually epic film. Things are dire, and the stakes are politically and emotionally high. There are threats on all levels from personal relationships to global relations. Some of the reasons for those threats, however, are a bit fuzzy to me. I'm still not completely sure why Lex Luthor is so focused on destroying Superman. And, there were a bunch of dream sequences that, while entertaining, were a bit too prophetic. Everything I saw on screen was highly entertaining–I just don't know that there is a good explanation for it all. But I don't really need a tight plot in a Superman movie, a character who has always been a constant plot hole by nature of his "disguise."
It was really good to see Superman being Superman again. In Man of Steel audiences didn't get enough of Superman saving people. From what I recall, the whole movie was just one long fist fight between he and Zod. And while you might assume that Batman v. Superman: Dawn of Justice was also just another big fist fight, there was indeed plenty of Superman coming to the aid of those in need. The tension between these acts and national interests was in fact a major element of the plot. And for this, I liked it very much.
The design of the Batmobile was AWESOME. I'm so glad they brought back some of that race car/muscle car feel. The Tumbler was a neat concept, but in my opinion the Batmobile should be a car, not a tank. Tim Burton's Batmobile is more in line with what I think of as Batman's ride. This film took elements of both, and really hit a sweet spot for me. As an action figure collector and a big fan of this vehicle, it'll be really hard to resist buying Mezco's upcoming 1:12 scale version.
I have a feeling some people might be annoyed by Batman v. Superman: Dawn of Justice. They've packed a lot–probably too much–into this one. I'm often in the minority as I am a huge fan of films like The Hobbit and the Star Wars prequels. I think I may have a high tolerance for over-production. And, as you ponder my recommendation, I'll leave you with this telling personal preference: Christopher Nolan's The Dark Knight, while a very good movie, is only number four on my list of all-time favorite Batman movies.
Courtney Martin
---
I'm not sure why Batman v. Superman: Dawn of Justice received such bad reviews. It was honestly a fun, entertaining film. Ben Affleck was a superb (yes, I said superb) grizzled, older Batman; a Batman who is has basically been at war for years, and it's made him haggard. I loved that he was more high-tech and Alfred was his back-up man, his partner in crime (so to say). Henry Cavill brought his excellent rendition of Superman back to the big screen, and played a convincing angry Boy Scout. As much as I liked Amy Adams' strong willed, intelligent Lois Lane in Man of Steel, in this film she got relegated to a damsel in distress. True, Batman v. Superman: Dawn of Justice isn't really about Lois Lane, but I still didn't really like her having to be rescued at every turn. Gal Gadot was perfection as Wonder Woman (thank goodness Hollywood didn't cast a 20-something in this role). The one downside in casting was Jesse Eisenberg as Lex Luthor. His Luthor was manic and almost psychotic. He didn't come across as powerful, intelligent, or even threatening. Definitely think there was a better option for that role.
The plot was easy to follow and not complicated (which is good for this type of action film). Basically Batman versus Superman versus Doomsday with Lex Luthor pulling the strings. It may have been a bit kitschy, but I really liked that what brought Batman and Superman together (before facing Doomsday) was their mothers. Batman was always tortured by the loss of his mother Martha, and in this film, Superman/Clark Kent's mother is captured by Luthor. Her name happened to be Martha. Maybe I'm overly sentimental as a new mom, but Luthor's plan to harm Superman's mother was pure evil. Don't mess with a momma's boy.
Overall there were great visuals throughout the film, with standard Zack Snyder action scenes. I loved the fight between Batman and Superman; it was very well done. I loved anytime that it was dark and Batman seemed to appear from no where. And when Wonder Woman finally shows up, the music was epic. I love Wonder Woman, and this movie did her justice. I even liked her accent of indeterminate origin. The end of the film leaves the door open for the Justice League movie as well as the 90s comic book storyline of the death of Superman. Yes, the ending wasn't great…but it worked.
Go see the movie for yourself, it's worth the price of a ticket. I'd give it a solid B- grade. Batman v. Superman: Dawn of Justice was an entertaining, exciting film. And after all, isn't that what a superhero movie should be?