We're horsin' around with good friend and masked equestrian Justin Brunelle to chat about everything we hope to play and do at PAX West 2017!
Saddle up for Seattle, ARGonauts! David and Robert are going to PAX West. Before hitting the road, we chat with Twitch streamer and returning guest Justin Brunelle about everything we plan to see on the show floor. Secret of Mana? Dragon Ball FighterZ? Tiny Metal? Oh yes, we plan to play it all!
---
[iframe url="http://html5-player.libsyn.com/embed/episode/id/5693364/height/90/width/1000/theme/custom/autonext/no/thumbnail/yes/autoplay/no/preload/no/no_addthis/no/direction/backward/no-cache/true/render-playlist/no/custom-color/e30000/" height="90″ width="1000″ scrolling="no" allowfullscreen="allowfullscreen webkitallowfullscreen mozallowfullscreen oallowfullscreen msallowfullscreen"]
---
---
ARGcast #75: Pre PAX West 2017 Horseplay with Justin Brunelle

Even out news this week are primarily PAX related, such as the announcement of a Secret of Mana remake. Let's hope this means a Chrono Trigger remake is right around the corner as well! We also get into Nintendo giving out collectible Nintendo Power themed posters of SNES Classic games at the show. Not only that, we devote some time to celebrate the 20th anniversary of the N64 smash hit shooter GoldenEye 007! What was a favorite memory of yours from this 3D classic? Let us know!
The Stage of History this week welcomes a couple of Italians (although one certainly more unsavory than the other) with Mario Tennis and Mafia! What kind of gangster would Waluigi be if mixed in the world of Mafia during the Prohibition era? Things then take a twisted turn as Robert brings up Swery's Twin Peaks inspired romp Deadly Premonition in Obscura. We also have our game giveaways, and finally another game of Random Select. Justin killed it the last time, but how does he fair in this round? Spoiler alert: pretty damn well.
A SECRET OF MANA REMAKE IS COMING IN 2018
GoldenEye is 20: Raise a Martini to a classic game
PAX WEST 2017: NINTENDO DEBUTS SNES CLASSIC-THEMED NINTENDO POWER COVERS
Deadly Premonition's Hidetaka 'Swery65' Suehiro Will Announce His New Game at PAX West
List of games at PAX West 2017
Got a question, comment, or suggestion for the show? Email us or send a tweet!
Follow and Like ARGcast! Twitter: @ARGpodcast, Facebook: facebook.com/ARGpodcast.
Follow David @DaGiltyMan.
Follow Robert @TheDCD.
---
click banner for all episodes and homepage
From the ashes, David Giltinan and Robert Workman return to invade your ears with (what else?) Another Retro Gaming Podcast! Join us for gaming talk with a retro bend. We'll also have topics to discuss, old school titles to celebrate, guests to entertain, and even games to give away too! It's a whole new era here on ARGcast.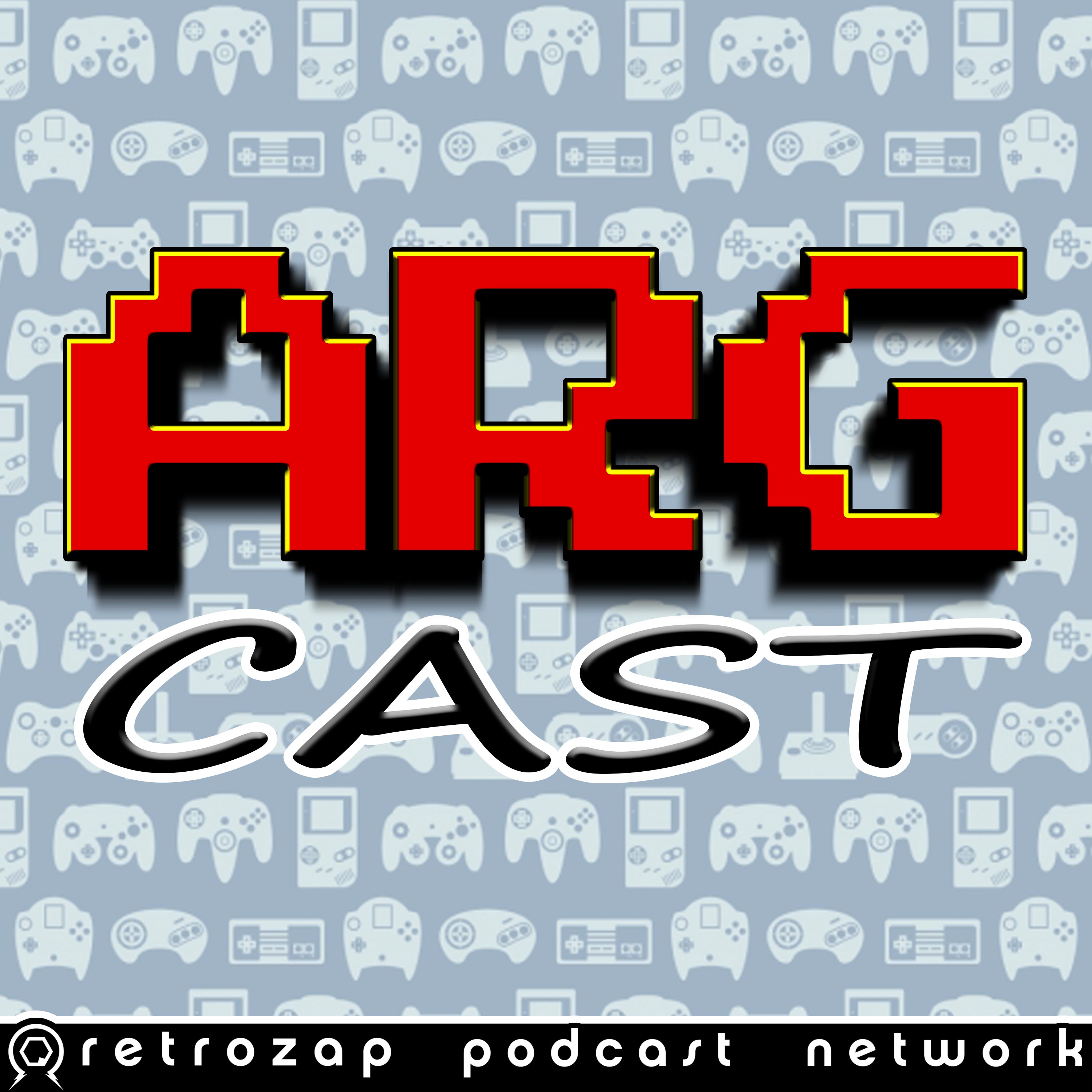 Another Retro Gaming Podcast, or ARGcast for short, is a celebration of the video games we grew up with. Your host, David Giltinan, delivers the latest in retro gaming related news, an onslaught of amazing guests, loads of game code giveaways, and more. Subscribe and become an ARGonaut today!