Genesis does what ARGcan't? No, that ain't right! Friend of the show Ross Jaynes joins us to celebrate the 28th anniversary of the Sega Genesis!
We step back into a time when Sega was king and giving Nintendo a run for their money! Special guest Ross Jaynes comes on board to celebrate all things Sega Genesis in celebration of the console's 28th anniversary. We got plenty of listener memories to share also. Let us know YOUR favorite Genesis games and memories!
---
[iframe url="http://html5-player.libsyn.com/embed/episode/id/5657001/height/90/width/1000/theme/custom/autonext/no/thumbnail/yes/autoplay/no/preload/no/no_addthis/no/direction/backward/no-cache/true/render-playlist/no/custom-color/e30000/" height="90″ width="1000″ scrolling="no" allowfullscreen="allowfullscreen webkitallowfullscreen mozallowfullscreen oallowfullscreen msallowfullscreen"]
---
---
ARGcast #73: Doing What Genesis Does with Ross Jaynes
We kick things off with a short news cycle on the upcoming Starcade marathon, as well as a Kickstarter campaign for a modern redesign of the N64 controller. Is it sacrilege to mess with a classic design, or is this a much needed change? Hit us up!
This week's Stage of History is all about the best of the Genesis with hack and slasher Golden Axe, run and gunner Gunstar Heroes, and underrated puzzler Dr. Robotnik's Mean Bean Machine! Robert then shares with us a single player Contra-like shooter Midnight Resistance in Obscura. We have our game giveaways to grab hold of, and another game of Random Select. Seems the tables have turned on Robert this time! Can you guess faster than our contestants, ARGonauts?
Geek & Sundry's Erika Ishii goes retro during the Starcade Marathon, starting August 28th
Nintendo 64 Controller Gets A Modern Update Courtesy Of A New Kickstarter Project
RossJaynes.com
LEGENDARY EARTHWORM JIM SOUNDTRACK IS GETTING A GORGEOUS VINYL RELEASE
Got a question, comment, or suggestion for the show? Email us or send a tweet!
Follow and Like ARGcast! Twitter: @ARGpodcast, Facebook: facebook.com/ARGpodcast.
Follow David @DaGiltyMan.
Follow Robert @TheDCD.
---
click banner for all episodes and homepage
From the ashes, David Giltinan and Robert Workman return to invade your ears with (what else?) Another Retro Gaming Podcast! Join us for gaming talk with a retro bend. We'll also have topics to discuss, old school titles to celebrate, guests to entertain, and even games to give away too! It's a whole new era here on ARGcast.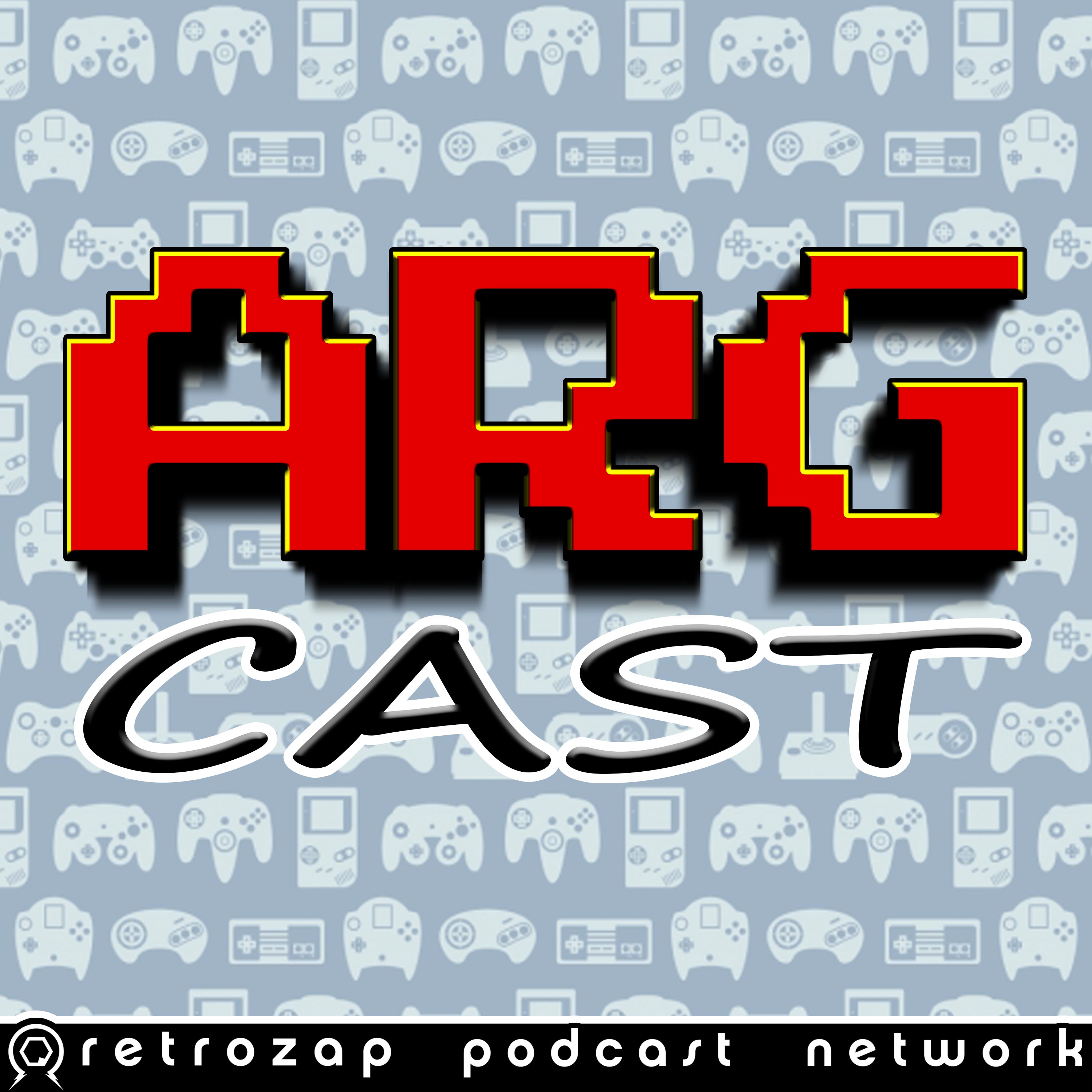 Another Retro Gaming Podcast, or ARGcast for short, is a celebration of the video games we grew up with. Your host, David Giltinan, delivers the latest in retro gaming related news, an onslaught of amazing guests, loads of game code giveaways, and more. Subscribe and become an ARGonaut today!