Switch the dial to a time when online console gaming was in its infancy! We take a look back at the Sega Channel with Rochelle Hinds of Electric Sistahood.
Don't touch that dial, ARGonauts! We bring on board good friend and Electric Sistahood "NinjaSista" Rochelle Hinds to chat about a listener requested topic – Sega Channel! Join in the conversation about this early attempt at on-demand gaming using the power of the Internet.
---
[iframe url="http://html5-player.libsyn.com/embed/episode/id/5563058/height/90/width/1000/theme/custom/autonext/no/thumbnail/yes/autoplay/no/preload/no/no_addthis/no/direction/backward/no-cache/true/render-playlist/no/custom-color/e30000/" height="90″ width="1000″ scrolling="no" allowfullscreen="allowfullscreen webkitallowfullscreen mozallowfullscreen oallowfullscreen msallowfullscreen"]
---
---
ARGcast #69: Tuning into the Sega Channel with Rochelle Hinds
Before we hop into our main topic, we skip through some major news items. We learn a tiny bit more about Atari's big comeback in the console space, look over Telltale's upcoming adventure titles, Mega Man making a potential splash on the big screen, and more!
This week's Stage of History celebrates the 25th anniversary of unique adventure title Ecco the Dolphin, and boy does Rochelle have a story about that! Then Robert shares his experience with Sega Channel exclusive Alien Soldier in Obscura. We also have our game giveaways you'll want to dive in and nab up, as well as another game of Random Select. Who could David be this week? It's downright diabolical!
Ataribox: Everything we know about the retro console so far
Telltale Games announces new seasons of Batman, Walking Dead, and The Wolf Among Us
A Mega Man Movie Is In The Works
Crash Bandicoot N. Sane Trilogy Gets Long Lost Stormy Ascent Level
Capcom Hits Turned Into Surprisingly Stylish Sneakers
The Sega Channel Blew My Ten-Year-Old Mind
Electric Sistahood
Got a question, comment, or suggestion for the show? Email us or send a tweet!
Follow and Like ARGcast! Twitter: @ARGpodcast, Facebook: facebook.com/ARGpodcast.
Follow David @DaGiltyMan.
Follow Robert @TheDCD.
---
click banner for all episodes and homepage
From the ashes, David Giltinan and Robert Workman return to invade your ears with (what else?) Another Retro Gaming Podcast! Join us for gaming talk with a retro bend. We'll also have topics to discuss, old school titles to celebrate, guests to entertain, and even games to give away too! It's a whole new era here on ARGcast.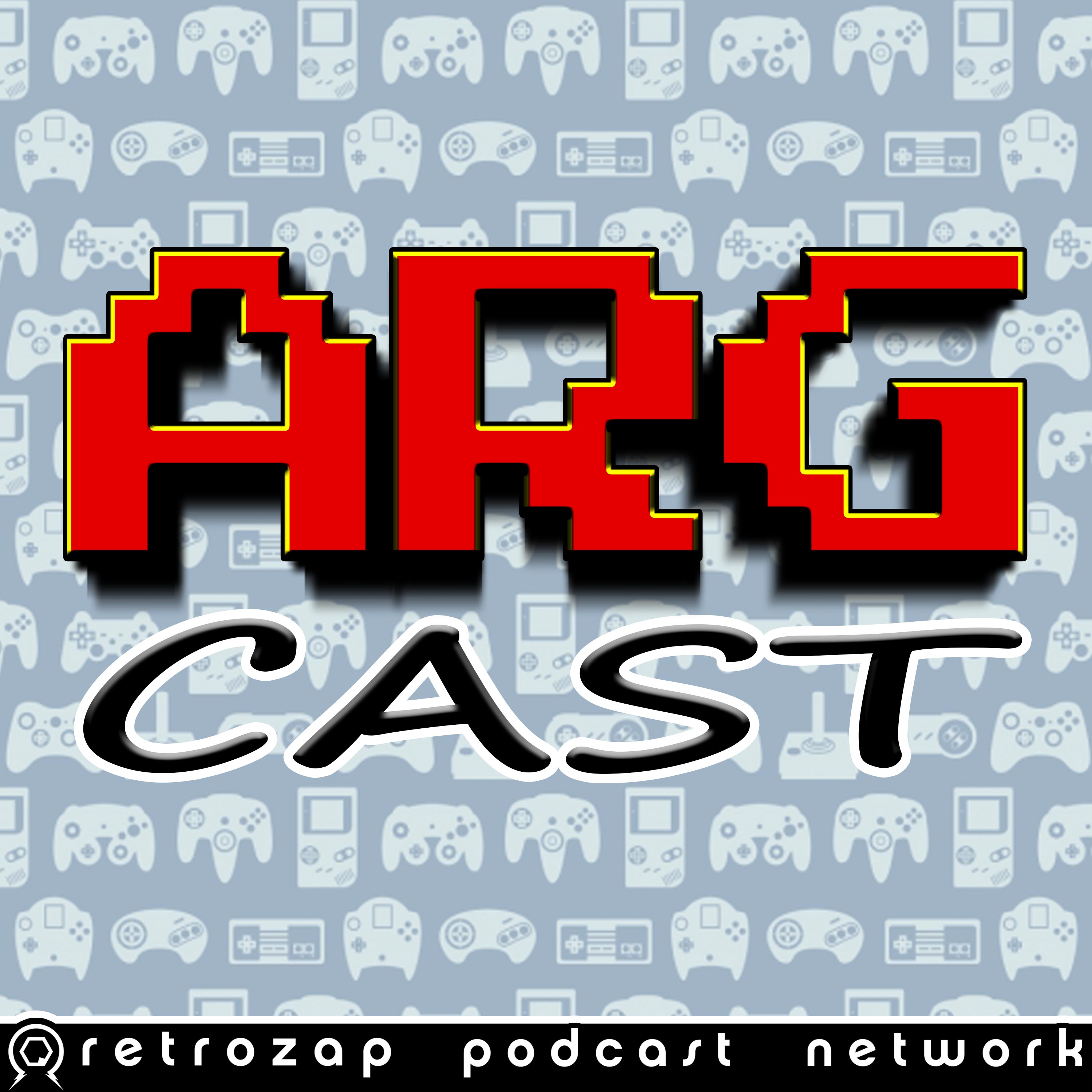 Another Retro Gaming Podcast, or ARGcast for short, is a celebration of the video games we grew up with. Your host, David Giltinan, delivers the latest in retro gaming related news, an onslaught of amazing guests, loads of game code giveaways, and more. Subscribe and become an ARGonaut today!