It's prediction time! Tony Polanco of The Koalition and Geek.com joins us to share thoughts on E3 2017 rumors, and give predictions on what we hope to see.
The Electronic Entertainment Expo is upon us, so what better time to lay out some E3 2017 rumors and predictions? Our buddy Tony Polanco joins us to give thoughts on Star Wars going open world, Battletoads finally coming back, Gears of War 2 getting the remaster treatment, and… Mr Balls?
---
[iframe url="http://html5-player.libsyn.com/embed/episode/id/5436411/height/90/width/1000/theme/custom/autonext/no/thumbnail/yes/autoplay/no/preload/no/no_addthis/no/direction/backward/no-cache/true/render-playlist/no/custom-color/e30000/" height="90″ width="1000″ scrolling="no" allowfullscreen="allowfullscreen webkitallowfullscreen mozallowfullscreen oallowfullscreen msallowfullscreen"]
---
---
ARGcast #63: E3 2017 Rumors and Predictions with Tony Polanco
Be sure to also join in on the conversation with YOUR E3 2017 predictions! We will have our regularly scheduled show going over what came true, and what we were grossly wrong on.
The top of the show gets into some strange and exciting pre-E3 news, such as Bubsy making a surprise return, and Guilty Gear developer Arc System Works coming out with a Dragon Ball fighting game. We also discuss the new fantasy game in the works by the game director of Persona 5, and some (hopefully good) retro consoles that were announced.
Before we forget (damn you, Mr Balls!), there's also a game of Random Select! Which video game character could David be this week? See if you can guess before Tony and Robert.
Retro Platformer Mascot Bubsy Is Making a Comeback
New Dragon Ball Fighting Game Leaked Ahead of E3
PERSONA 5 DIRECTOR SHEDS NEW LIGHT ON PROJECT RE FANTASY
AtGames launches Atari, Sega Genesis, and Sega portable retro game consoles
THE 8 BIGGEST RUMORS OF E3 2017: ELDER SCROLLS IN SPACE, OPEN-WORLD STAR WARS, AND MORE
Tony Polanco on Twitter
Got a question, comment, or suggestion for the show? Email us or send a tweet!
Follow and Like ARGcast! Twitter: @ARGpodcast, Facebook: facebook.com/ARGpodcast.
Follow David @DaGiltyMan.
Follow Robert @TheDCD.
---
click banner for all episodes and homepage
From the ashes, David Giltinan and Robert Workman return to invade your ears with (what else?) Another Retro Gaming Podcast! Join us for gaming talk with a retro bend. We'll also have topics to discuss, old school titles to celebrate, guests to entertain, and even games to give away too! It's a whole new era here on ARGcast.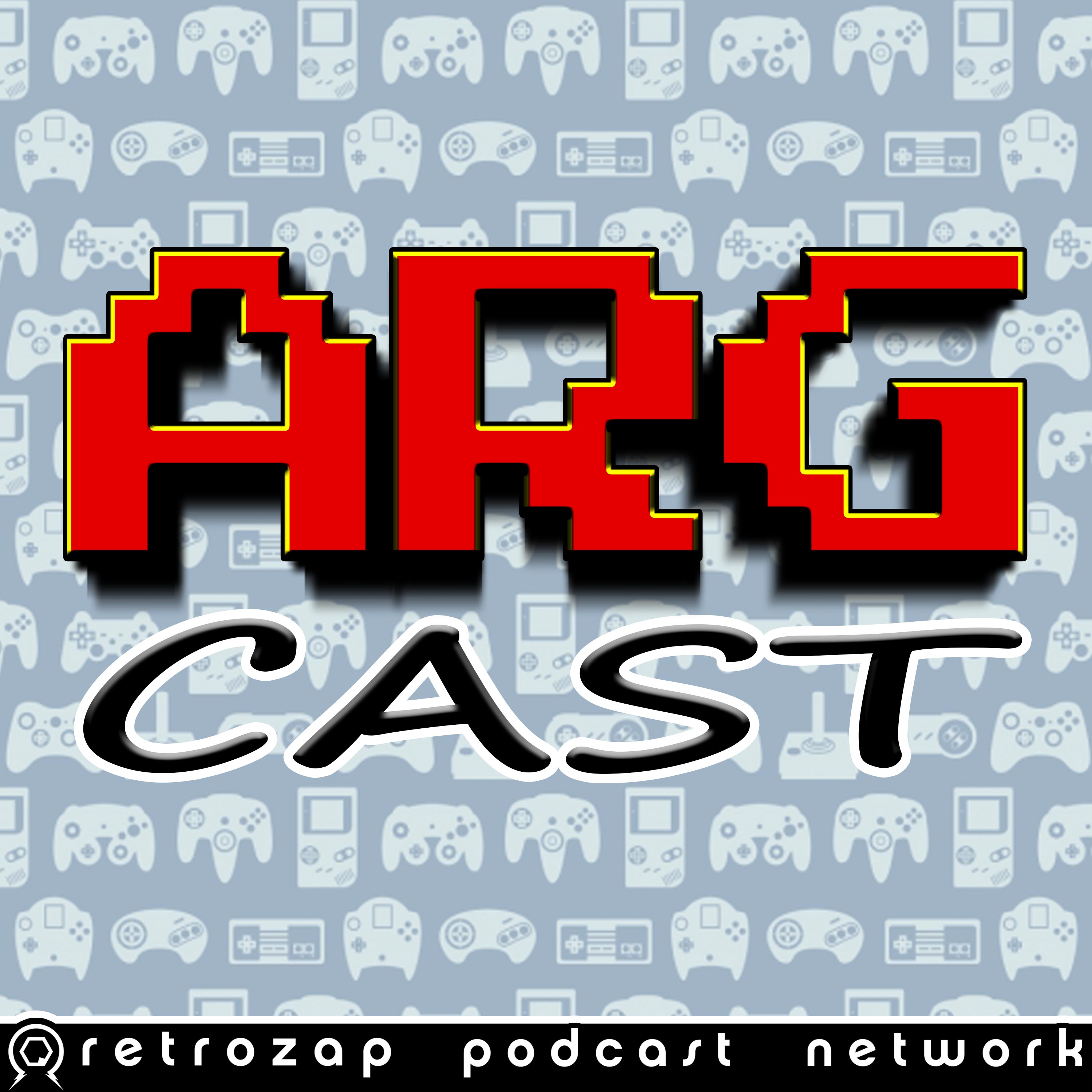 Another Retro Gaming Podcast, or ARGcast for short, is a celebration of the video games we grew up with. Your host, David Giltinan, delivers the latest in retro gaming related news, an onslaught of amazing guests, loads of game code giveaways, and more. Subscribe and become an ARGonaut today!