Deep dive with us into what made Konami a gaming powerhouse (then eventual shell of their former self) along with special guest Alex McCumbers!
Oh, Konami. There was a time when we all loved you and what you stood for. Join us as we look at the start of one of the biggest gaming companies during the NES era, how they continued to thrive afterwards, then careening off a cliff into public disdain.
---
[iframe url="http://html5-player.libsyn.com/embed/episode/id/5201860/height/90/width/1000/theme/custom/autonext/no/thumbnail/yes/autoplay/no/preload/no/no_addthis/no/direction/backward/no-cache/true/render-playlist/no/custom-color/e30000/" height="90″ width="1000″ scrolling="no" allowfullscreen="allowfullscreen webkitallowfullscreen mozallowfullscreen oallowfullscreen msallowfullscreen"]
---
---
ARGcast #51: All Things Konami with Alex McCumbers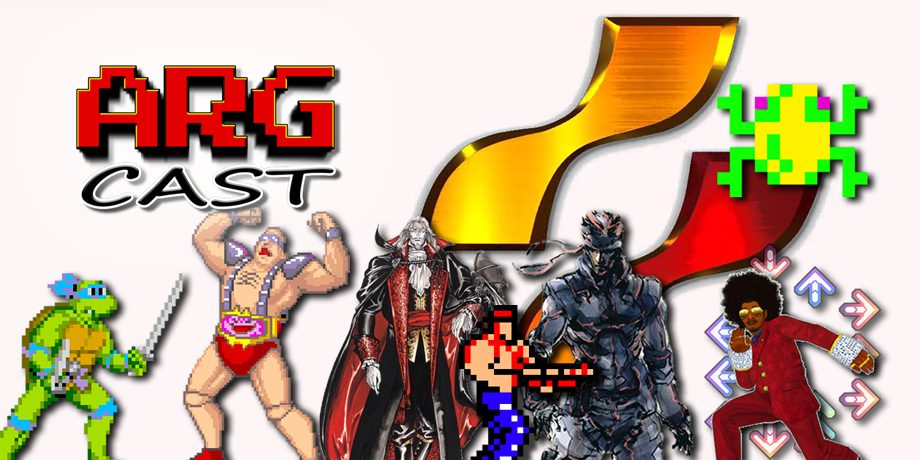 The news at the top of the show celebrates the arrival of a Secret of Mana compilation. Too bad it's Japan only! We then look into the release of DLC for a Dreamcast 16 years later. You'll also want to listen up on the story of a Legend of Zelda fan who automated his house to run on Ocarina of Time melodies.
This week's Stage of History welcomes in an authoritative mouse in Mappy, a pink puffball in Kirby's Adventure, some photogenic pocket monsters in Pokemon Snap, and more! PLUS we have game giveaways, including one for the gorgeous Metroidvania title Dust: An Elysian Tail. You also don't want to miss on the sideshow segment that is Random Select. Boy, does it ever get crazy this time!
Secret Of Mana Compilation Announced For Nintendo Switch In Japan
The Sega Dreamcast Game That Just Got Its DLC Unlocked After 16 Years
Zelda Fan Sets Up Entire Home Automation System Controlled by Ocarina of Time
Got a question, comment, or suggestion for the show? Email us or send a tweet!
Follow and Like ARGcast! Twitter: @ARGpodcast, Facebook: facebook.com/ARGpodcast.
Follow David @DaGiltyMan.
Follow Robert @TheDCD.
---
click banner for all episodes and homepage
From the ashes, David Giltinan and Robert Workman return to invade your ears with (what else?) Another Retro Gaming Podcast! Join us for gaming talk with a retro bend. We'll also have topics to discuss, old school titles to celebrate, guests to entertain, and even games to give away too! It's a whole new era here on ARGcast.