Head Sugargamer Keisha Howard joins us to chat about her many gaming industry ventures, and having an unlikely love for Bubsy 3D!
As a Chicago classic in her own right, Keisha Howard is doing big things in gaming from running her own businesses to making TEDx speeches! We chat about her accomplishments, and then Robert speaks with folks at Ubisoft about the upcoming Watch Dogs 2.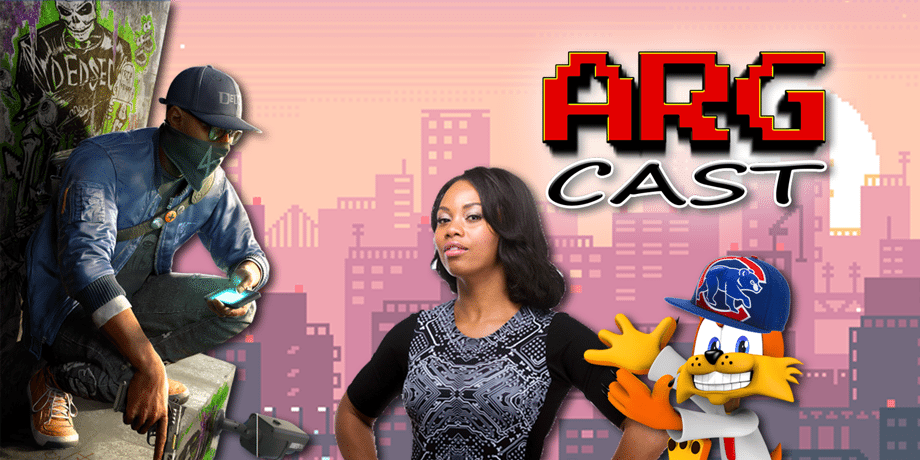 ---
[iframe url="http://html5-player.libsyn.com/embed/episode/id/4806245/height/90/width/1000/theme/custom/autonext/no/thumbnail/yes/autoplay/no/preload/no/no_addthis/no/direction/backward/no-cache/true/render-playlist/no/custom-color/e30000/" height="90″ width="1000″ scrolling="no" allowfullscreen="allowfullscreen webkitallowfullscreen mozallowfullscreen oallowfullscreen msallowfullscreen"]
---
---
ARGcast #30: Sugar Gamers' Keisha Howard and Watch Dogs 2
Keisha shares with us her contributions to the gaming industry, such as making Sugar Gamers an avenue for minorities, creating a brand building business out of Blazebreakers (alliteration FTW), and representing gamers everywhere in the show Robot Combat League.
After that, Robert stops by Ubisoft to chat Watch Dogs 2 with the likes of senior producer Dominic Guay and hacker journalist Violet Blue. You'll want to plug in for these!
The Stage of History includes some amazing titles, including '90s classics such as the car crushing Twisted Metal, blood sucking Blood Omen: Legacy of Kain, and death dealing Grim Fandango! We also have game giveaways for the virtual board game Galaxy of Trian and a modern NES platformer Haunted Halloween '95. Jump right on it, ARGonauts!
Could Sega's Daytona USA Be Making a Comeback?
Deadly Premonition's Swery65 Retires From Access Games
Sugar Gamers
Got a question, comment, or suggestion for the show? Email us or send a tweet!
Follow and Like ARGcast! Twitter: @ARGpodcast, Facebook: facebook.com/ARGpodcast.
Follow David @DaGiltyMan.
Follow Robert @TheDCD.
---
About Another Retro Gaming Podcast
From the ashes, David Giltinan and Robert Workman return to invade your ears with (what else?) Another Retro Gaming Podcast! Join us for gaming talk with a retro bend. We'll also have topics to discuss, old school titles to celebrate, guests to entertain, and even games to give away too! It's a whole new era here on ARGcast.