It's time for Animanicast! With Joey, Nathan, Kelly and Jess Harnell! Listen to the voice of Wakko from Phoenix Comicon 2016!
Join Joey, Nathan, and Kelly for a special episode of the "Animanicast!" A podcast dedicated to the classic 90s cartoon show Animaniacs! This time they listen and reflect upon Jess Harnell — the voice of Wakko and the lead singer of Rock Sugar, among many other roles — and his panel at Phoenix Comicon 2016!
                        
---
---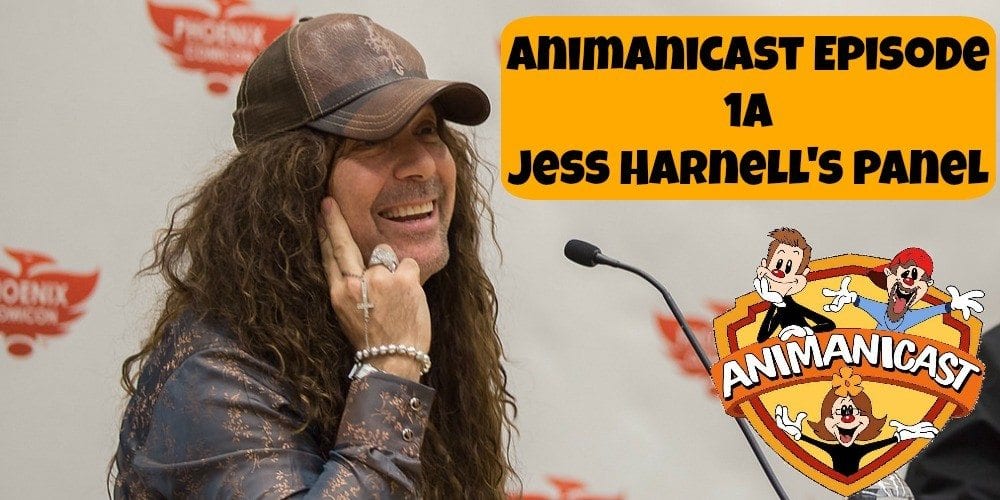 Each and every week, your hosts will revisit an episode of the series in the order in which they first premiered. They discuss their favorite jokes, gags, and discuss all the cultural references they can find! In this special episode, Joey shares his audio of Jess Harnell's panel from Phoenix Comicon 2016!
"Jess Harnell's Panel"
He's the voice of Wakko from "Animaniacs!"  Captain Hero in "Drawn Together!" Plus he's the lead singer of the AMAZING band, Rock Sugar! He's the one and only, Jess Harnell.
Listen to his recent panel from Phoenix Comicon recorded on June 3, 2016 and hear why Jess is truly a force of nature! He's also one of the nicest people you'll ever meet.
Learn how he developed the voice of Wakko! Hear hilarious stories of him interacting with Steven Spielberg and Bernadette Peters! Hear him fall in love with every woman he sees!
Stay tooned to the end and you'll get to hear Joey and Nathan meet Jess in person! It's an experience Joey and Nathan will never forget. Jess takes the time to meet with each and every one of his fans and makes each interaction special.
For more info on Jess Harnell's band "Rock Sugar" go to http://www.rocksugarband.com/
The picture of Jess Harnell for today's post is courtesy of Pyrat Wesley
Cover art by @jedishua | Intro Music performed by Kontra5t
---
About The Animanicast

The Animanicast is a podcast dedicated to the classic animated television series Animaniacs. Join your hosts Joey, Nathan and Kelly as they revisit each episode in the order in which they were released. They'll discuss their favorite moments, jokes, characters as well as their memories of first watching the episode. Pop cultural references are also discussed in detail. (You might just learn some cool facts!) In the end, each episode receives a "Water Tower Rating" from the hosts. Cue up an episode of Animaniacs on Netflix or on DVD and then listen to the Animanicast to keep the fun going!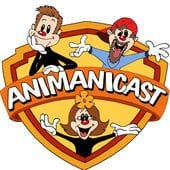 The Animanicast is a podcast dedicated to the classic animated television series Animaniacs. Join your hosts Joey, Nathan and Kelly as they revisit each episode in the order in which they were released. They'll discuss their favorite moments, jokes, characters as well as their memories of first watching the episode. Pop cultural references are also discussed in detail. (You might just learn some cool facts!) In the end, each episode receives a "Water Tower Rating" from the hosts. Cue up an episode of Animaniacs on DVD or Hulu and then listen to the Animanicast to keep the fun going! Cover art by @jedishua Intro Music performed by Kontra5t