It's time for the Animanicast Discussing the Classic Animaniacs Comic Issue 12 with "A Blast from Hipsville" and "The Mod Couple"
Join your hosts Joey, Nathan and Kelly in the "Animanicast!" A podcast dedicated to Animaniacs! Today Nathan and Joey discuss another Animaniacs comic book, this time it's issue #12 with "A Blast from Hipsville" and "The Mod Couple"
Each week, Joey, Nathan and Kelly revisit an episode of Animaniacs in the order in which they first premiered. Today Joey and Nathan get together once again to talk about an Animaniacs comic book! Its issue 12 features the Warners driving beatniks insane and Pinky and the Brain meeting the "Fab Four."

Special Giveaway!
The winner of our biggest contest to date is announced! Congratulations to Kurtis Findlay who won the Goodfeathers QMx figure! There will be more contests in the future! To be eligible for future contests, make sure to leave our podcast a positive 5-star review on Apple Podcasts!
A Pinky and the Brain Movie?
Thanks to an Instagram post from George Evangelista, there's been a lot of talk (and some confusion) about a possible Pinky and the Brain movie.
 

 

View this post on Instagram

 
The fan art by is not official and is not part of any upcoming movie. However, this post did bring up some interesting revelations from Kirk Tingblad and Russell Calabrese who directed many episodes of the Pinky and the Brain series. The two revealed on Facebook that they had pitched a live action Pinky and the Brain movie to Jean MacCurdy in the 90s. The movie would involve the two mice turning into humans (played by Maurice LaMarche and Rob Paulsen.) Nathan and Joey discuss this concept and whether or not they think it would have worked.
A Blast From Hipsville
The Warners are in San Francisco in the 1960s. The trio decides to visit a beatnik club so that Dot can recite some of her poetry. Unfortunately the beaniks find her poetry so square that they boo her off the stage. After finding out a way to make her poetry more miserable, the Warners go back so that Dot can talk about how awful life is! Yakko and Wakko soon realize that they've got to save Dot from spreading misery, after all, their contract forbids it!
The Mod Couple
The Brain comes up with a way to take over the world once again! This time, he will collect all the rubber from the world's go-go boots and create a humongous slingshot.  He will then threaten to throw the Earth into the sun if the world does not submit to his rule. The two lab mice go off to a concert with the "Fab Four" so that they can steal as many go-go boots from the women dancing. Unfortunately their machine goes haywire and the two are unable to accomplish anything other than giving the "Fab Four" inspirational lyrics for music. If you're a Beatles fan, there's lots of references to their music!
Join the Party!
Head on over to Discord.Animanicast.com today to join our RetroZap discussion group. You'll get to chat with the hosts of this show as well as the hosts of other RetroZap podcasts!
Listener Survey

Help us determine what we should talk about next on our show once we're done talking about classic Animaniacs episodes. Go to Survey.Animanicast.com and let us know!
Different Ways to Support Our Show
If you'd like to support out show there's lots of ways to do it! First of all, you could go onto Apple Podcasts and leave us a five-star positive review.
Also, don't forget to tell a friend about the show! Your retweets and post shares help others find us.
By going to Amazon.Animanicast.com you can find some of the newest Animaniacs merchandise including clothing, toys, videos, and even books written by some of the original writers of the show. Get some great stuff and help support our show! You can even use Amazon.Animanicast.com as your portal to Amazon on your next shopping trip and you'll still be supporting our show with any purchase you make.
You could also purchase some hand prepared decals from Joey at Decals.Animanicast.com
Interested in getting some Animanicast MERCHANDISE? It's in stock now at TeePublic! Get yours at Teepublic.Animanicast.com
If you like this episode, check out the previous one!
---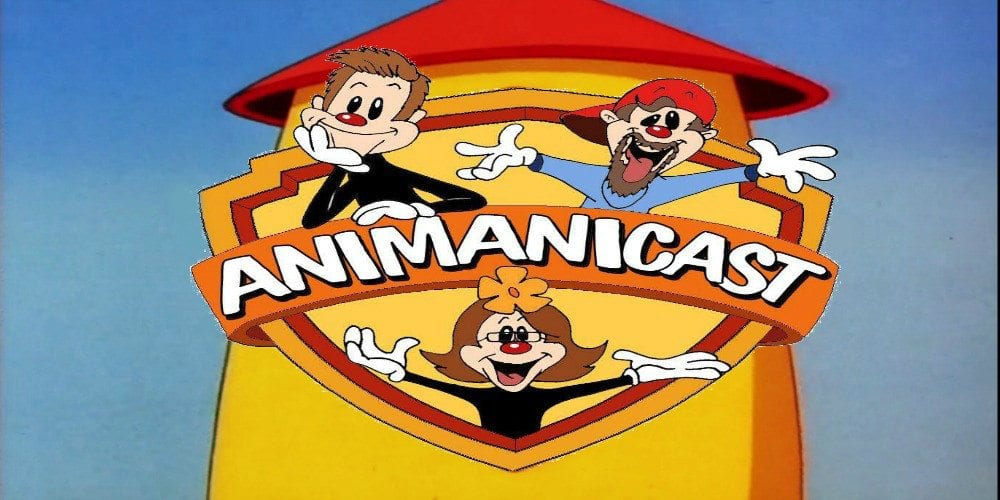 click banner for all episodes and homepage
The Animanicast is a podcast dedicated to the classic animated television series Animaniacs. Join your hosts Joey, Nathan and Kelly as they revisit each episode in the order in which they were released. They'll discuss their favorite moments, jokes, characters as well as their memories of first watching the episode. Pop cultural references are also discussed in detail. (You might just learn some cool facts!) In the end, each episode receives a "Water Tower Rating" from the hosts. Cue up an episode of Animaniacs on DVD or Hulu and then listen to the Animanicast to keep the fun going!
Cover art by @jedishua Intro Music performed by Kontra5t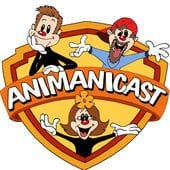 The Animanicast is a podcast dedicated to the classic animated television series Animaniacs. Join your hosts Joey, Nathan and Kelly as they revisit each episode in the order in which they were released. They'll discuss their favorite moments, jokes, characters as well as their memories of first watching the episode. Pop cultural references are also discussed in detail. (You might just learn some cool facts!) In the end, each episode receives a "Water Tower Rating" from the hosts. Cue up an episode of Animaniacs on DVD or Hulu and then listen to the Animanicast to keep the fun going! Cover art by @jedishua Intro Music performed by Kontra5t