It's time for the Animanicast! Here's episode seventy-a discussing the latest news regarding the reboot of Animaniacs!
Join your hosts Joey, Nathan and Kelly in the "Animanicast!" A podcast dedicated to the classic 90's cartoon show Animaniacs! Today's episode features a discussion of the recent news that Wellesley Wild would be the new showrunner of the upcoming Animaniacs reboot. Afterwards, Joey and Nathan review issue #3 of the Animaniacs comic book.
---
Animanicast #70a: Fan Reaction and Discussion on Wellesley Wild Hired as Animaniacs Reboot Showrunner
Each and every week, your hosts revisit an episode of the series in the order in which they first premiered. They discuss their favorite jokes, gags, and discuss all the cultural references they can find! Today's special episode features more discussion of the upcoming reboot of Animaniacs, specifically the news that Wellesley Wild from Family Guy fame will be the new showrunner and executive producer. Afterwards, Nathan and Joey review issue #3 of the Animaniacs comic book.
Wellesley Wild Announced as Animaniacs Showrunner
Wellesley Wild was recently announced as the new showrunner for the upcoming Animaniacs reboot. This news created an uproar among Animaniacs fans that wanted to see the creator, Tom Ruegger, return to the series. Joey, Nathan, and Kelly share some of the reactions from the Animanicast's Facebook feed, Twitter feed, as well as a couple emails.
One of our listeners, Malik, thinks that the writing team might end up consisting of all new writers from SNL or other franchises seen as cutting edge. This leads Joey to wonder if, much like the recently rebooted Ducktales, the voice cast of the rebooted show will consist of new actors from SNL or similar shows. The recent Ducktales reboot and upcoming Ninja Turtles show has done it. At this point, anything seems possible. Especially since the voice cast has not been announced yet!
Kelly points out that the decisions made so far do not seem to make sense from a creative or financial level. Animaniacs was successful in part because people like Tom Ruegger put their heart and soul into the original show. The decisions so far have alienated many fans and left others confused and often upset. She concludes by saying that Animaniacs without Tom Ruegger would be like the Muppets without Jim Henson. The Muppets just haven't felt the same after Henson passed away. Not having Tom involved in at least a consultant role seems like a bad mistake. If the executives want the show to feel like the original in any way, it would make sense for Tom and his original writers to have an active role in this reboot.
While it is extremely disappointing that Tom Ruegger has not yet been confirmed to be involved in the upcoming series there  is still some time! There are a few things that Animaniacs fans can do if they would like to see him and the original writing staff involved. The key is to do these things now. If fans wait much longer, it may be too late!
Stay active and speak out on social media in a positive and proactive way. Let Warner Bros. and Amblin know that you are concerned about the decisions that have been announced.
Sign the #WriteAnimaniacsRight petition over at Change.org. The link can be found HERE.
Write a positive and professional business letter to Steven Spielberg.
You can get tips on how to write a business letter HERE
Correspondence to Steven Spielberg can be mailed to
100 Universal City Plaza
Bldg. 5121
Universal City, CA 91608
Animaniacs Comic #3
Afterwards, Joey and Nathan review and discuss issue #3 of the Animaniacs comic book. Stories include, "Rewriting History," " Coco Anyone?" and  "Guitars and Cadillacs." It's a pretty good issue, Nathan and Joey particularly like a couple of panels.
The first is a great shot of the Brain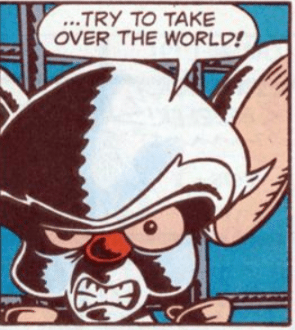 The other is a great gag with Yakko and Wakko.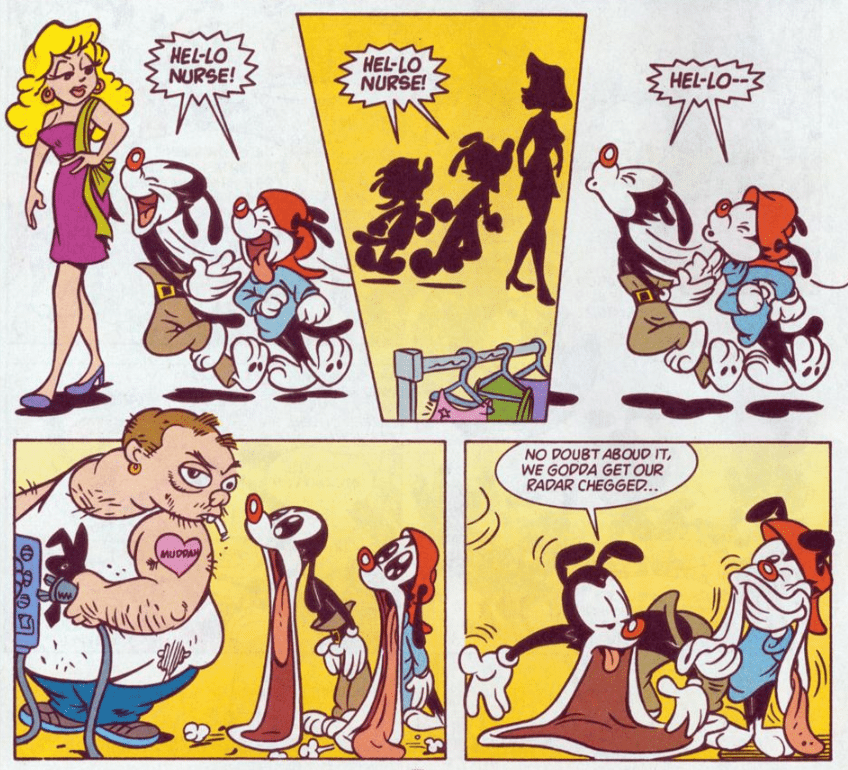 What Do You Think?
Are you excited about the return of Animaniacs? Anxious? Excited? Let us know your thoughts by sending an email to [email protected]. You can write up your thoughts or send us a voice message via mp3 or other sound file. Who knows? You might hear your thoughts on an upcoming episode!
Today's Sponsor: Teepublic.com!
Head over to our merchandise store to support the artists at TeePublic and our show as well! Simply check out the designs at teepublic.animanicast.com and then pick out a shirt, mug, cell phone case, or any other merchandise available!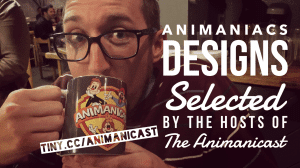 Different Ways to Support Our Show
If you'd like to support out show there's lots of ways to do it! First of all, you could go onto Apple Podcasts and leave us a five-star positive review.
Also, don't forget to tell a friend about the show! Your retweets and post shares help others find us.
You could also purchase some hand prepared decals from Joey at Decals.Animanicast.com
Interested in getting some Animanicast MERCHANDISE? It's in stock now at TeePublic! Get yours at Teepublic.Animanicast.com
If you like this episode, check out the previous one!
---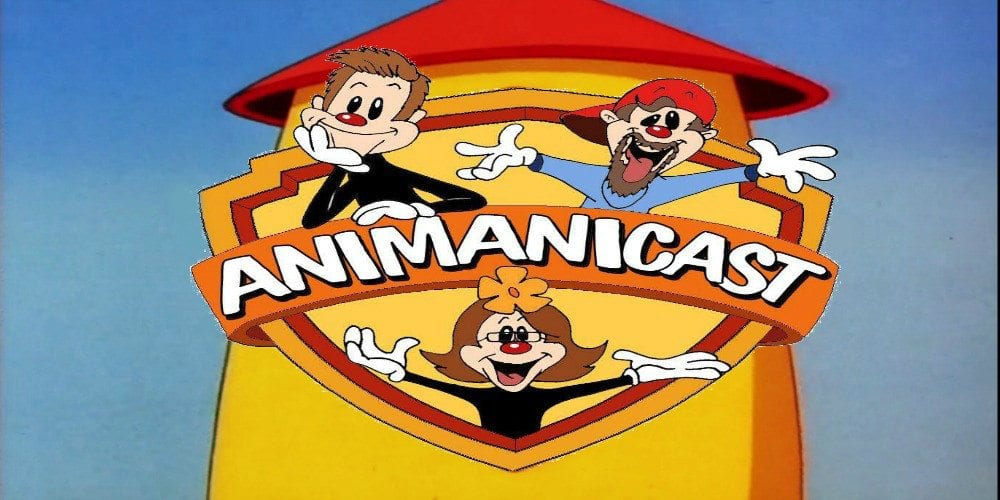 click banner for all episodes and homepage
The Animanicast is a podcast dedicated to the classic animated television series Animaniacs. Join your hosts Joey, Nathan and Kelly as they revisit each episode in the order in which they were released. They'll discuss their favorite moments, jokes, characters as well as their memories of first watching the episode. Pop cultural references are also discussed in detail. (You might just learn some cool facts!) In the end, each episode receives a "Water Tower Rating" from the hosts. Cue up an episode of Animaniacs on DVD or Hulu and then listen to the Animanicast to keep the fun going!
Cover art by @jedishua Intro Music performed by Kontra5t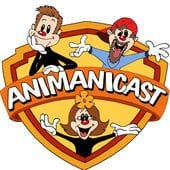 The Animanicast is a podcast dedicated to the classic animated television series Animaniacs. Join your hosts Joey, Nathan and Kelly as they revisit each episode in the order in which they were released. They'll discuss their favorite moments, jokes, characters as well as their memories of first watching the episode. Pop cultural references are also discussed in detail. (You might just learn some cool facts!) In the end, each episode receives a "Water Tower Rating" from the hosts. Cue up an episode of Animaniacs on DVD or Hulu and then listen to the Animanicast to keep the fun going! Cover art by @jedishua Intro Music performed by Kontra5t