It's time for the Animanicast! Here's episode sixty nine discussing "I'm Mad," "Bad Mood Bobby," "Fake" and much more!
Join your hosts Joey, Nathan and Kelly in the "Animanicast!" A podcast dedicated to the classic 90's cartoon show Animaniacs! Today's episode features the Warners singing "I'm Mad," Bobby gets into a bad mood, and the Warners find out that wrestling is not "Fake."
---
Animanicast #68: Discussing "I'm Mad," "Bad Mood Bobby," "Fake" and Some Animaniacs Reboot News
Each and every week, your hosts revisit an episode of the series in the order in which they first premiered. They discuss their favorite jokes, gags, and discuss all the cultural references they can find! Today's episode features a discussion of "I'm Mad," "Bad Mood Bobby," "Fake," lots of filler, and some  more Animaniacs reboot news.
Randy Beaman Segments/Mime Time/Good Idea, Bad Idea
This episode has a lot of filler, but it's pretty good! In fact, the Good Idea/Bad Idea segments are pretty great! The hosts discuss their favorite moments in these filler segments.
 "I'm Mad"
The Warners are in a bad mood and take a car trip with Dr. Scratchansniff. The trio complain and fight until they realize they're going to the circus. However it doesn't last long, they complain all the way home. The Animanicast hosts discuss their favorite memories and moments in this song. 
As mentioned in the show, the cartoon had title slides when it was originally shown in theatres. Here are the sildes, as seen on "Hello Nice Warners"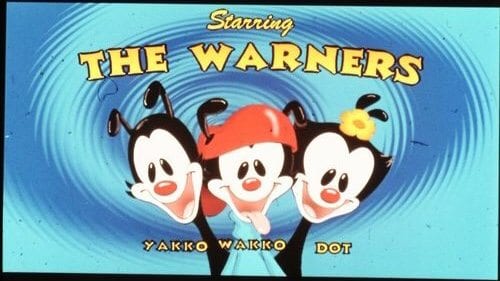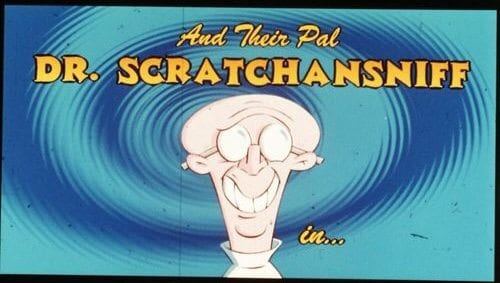 "Bad Mood Bobby"
Bobby is in a bad mood. Squit and Pesto try in vain to help him until Pesto starts molting.
"Katie Ka-Boom: The Blemish"
Katie Ka-Boom has another blow up when she sees a pimple on her face.
Fake
Dr. Scratchansniff takes the Warners to a wrestling match. The Warners complain that it's fake and then realize that it isn't when Dr. S. is brought into the ring.
News
There's been a little news on the Animaniacs reboot. While the voice actors haven't confirmed their involvement explicitly, they have left hints they will be involved. Many fans have expressed concerned that the original writers and creator Tom Ruegger have not been asked back to work on the show.
CartoonBrew.com wrote more about the subject.
A fan created petition has been created, you can check it out and sign it HERE if interested.
Sending a polite, professional, and positive business to the producers at Warner Bros. and Steven Spielberg might be a good idea as well if you want to make your voice heard. Please try to represent the Animaniacs fan community in a positive light!
You can get tips on how to write a business letter HERE
Correspondence to Steven Spielberg can be mailed to
100 Universal City Plaza
Bldg. 5121
Universal City, CA 91608
Today's Sponsor: Teepublic.com!
Head over to our merchandise store to support the artists at TeePublic and our show as well! Simply check out the designs at teepublic.animanicast.com and then pick out a shirt, mug, cell phone case, or any other merchandise available!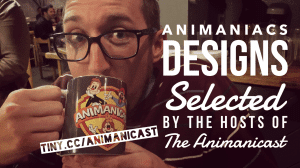 Different Ways to Support Our Show
If you'd like to support out show there's lots of ways to do it! First of all, you could go onto Apple Podcasts and leave us a five-star positive review.
Also, don't forget to tell a friend about the show! Your retweets and post shares help others find us.
You could also purchase some hand prepared decals from Joey at Decals.Animanicast.com
Interested in getting some Animanicast MERCHANDISE? It's in stock now at TeePublic! Get yours at Teepublic.Animanicast.com
If you like this episode, check out the previous one!
---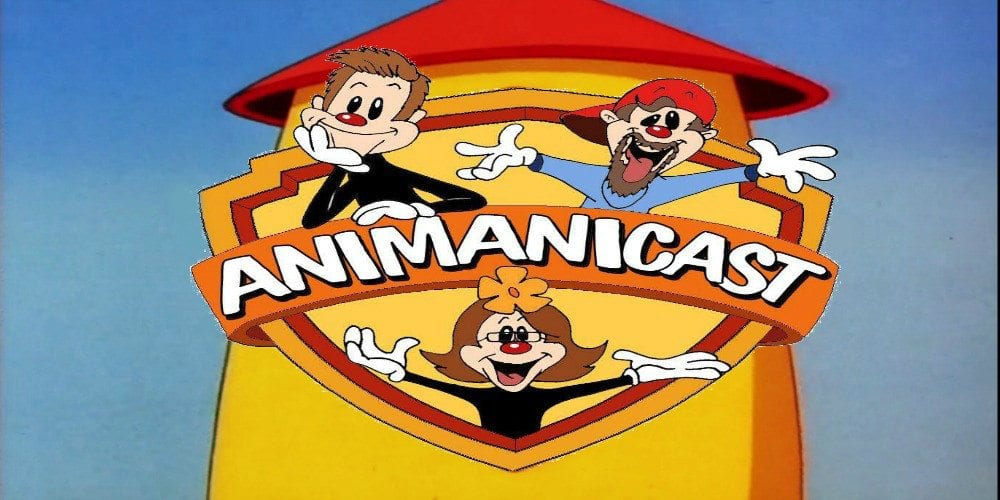 click banner for all episodes and homepage
The Animanicast is a podcast dedicated to the classic animated television series Animaniacs. Join your hosts Joey, Nathan and Kelly as they revisit each episode in the order in which they were released. They'll discuss their favorite moments, jokes, characters as well as their memories of first watching the episode. Pop cultural references are also discussed in detail. (You might just learn some cool facts!) In the end, each episode receives a "Water Tower Rating" from the hosts. Cue up an episode of Animaniacs and then listen to the Animanicast to keep the fun going!
Cover art by @jedishua Intro Music performed by Kontra5t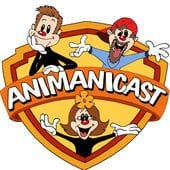 The Animanicast is a podcast dedicated to the classic animated television series Animaniacs. Join your hosts Joey, Nathan and Kelly as they revisit each episode in the order in which they were released. They'll discuss their favorite moments, jokes, characters as well as their memories of first watching the episode. Pop cultural references are also discussed in detail. (You might just learn some cool facts!) In the end, each episode receives a "Water Tower Rating" from the hosts. Cue up an episode of Animaniacs on DVD or Hulu and then listen to the Animanicast to keep the fun going! Cover art by @jedishua Intro Music performed by Kontra5t