It's time for the Animanicast! Joey, Nathan, and Kelly watch episode four, featuring the first Goodfeathers cartoon!
Join Joey, Nathan, and Kelly for the fourth episode of the "Animanicast!" A podcast dedicated to the classic 90s cartoon show Animaniacs! This time they cover episode 4 featuring "Hooked on a Ceiling" and the first cartoon staring the Goodfeathers!
                        
---
---
Animaniacs S01E04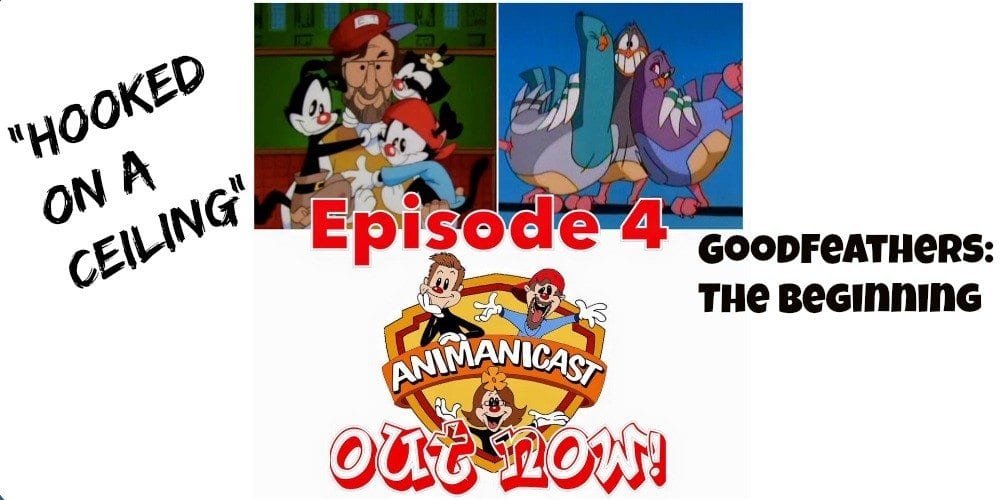 Each and every week, your hosts revisit an episode of the series in the order in which they first premiered. They discuss their favorite jokes, gags, and discuss all the cultural references they can find! Each episode is given a "Water Tower Rating" by the hosts. How many water towers will this episode get? Segments discussed in this fourth episode include:
Hooked on a Ceiling
Michelangelo, (who looks and sounds an awful lot like Kirk Douglass) is given the task to finish the ceiling of the Sistine Chapel before "his eminence" arrives. Lucky for him the Warner Brothers (and the Warner Sister) are there to help! The jokes and pop culture references are fast paced and hilarious in this cartoon.
Listen to the Animanicast crew try to catch as many references as possible as they reflect upon this fantastic segment. Kelly in particular loves this episode since it has a cameo by one of the people she admires most on this planet: Steven Spielberg! Listen to why she admires Steven Spielberg so much and you just might appreciate his work even more!
Goodfeathers: The Beginning
Squit the pigeon wants to become  a Goodfeather but Bobby and Pesto aren't too keen on the idea. That is until the Godpigeon gives Squit the task of going across a dangerous street to get a bagel. If Squit can do it, he will become a Goodfeather! The three pigeons work together and try to get the bagel but end up getting severely hurt in several different ways. Will Squit become a Goodfeather? Listen to your hosts dissect this segment and discuss what they like and what they think could have been improved.
Wheel of Morality
Finally, Wakko's confused about this week's moral! What's it all about? Hot dogs…. HOT DOGS?
Listener Feedback
Listen to Nathan's amazing feedback song and some really nice feedback from our listeners. Of course, send us your feedback and iTunes reviews and you just might get to hear it on a future show!
---
About The Animanicast

The Animanicast is a podcast dedicated to the classic animated television series Animaniacs. Join your hosts Joey, Nathan and Kelly as they revisit each episode in the order in which they were released. They'll discuss their favorite moments, jokes, characters and also their memories of first watching the episode. Pop cultural references are also discussed in detail. You might just learn some cool facts, too! Each episode consequently receives a "Water Tower Rating" from the hosts. Cue up an episode of Animaniacs on Netflix or on DVD and then listen to the Animanicast to keep the fun going!

Cover art by @jedishua | Intro Music performed by Kontra5t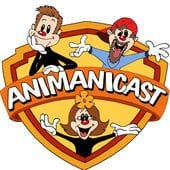 The Animanicast is a podcast dedicated to the classic animated television series Animaniacs. Join your hosts Joey, Nathan and Kelly as they revisit each episode in the order in which they were released. They'll discuss their favorite moments, jokes, characters as well as their memories of first watching the episode. Pop cultural references are also discussed in detail. (You might just learn some cool facts!) In the end, each episode receives a "Water Tower Rating" from the hosts. Cue up an episode of Animaniacs on DVD or Hulu and then listen to the Animanicast to keep the fun going! Cover art by @jedishua Intro Music performed by Kontra5t