It's time once again for the Animanicast! Here's episode thirty-one with a discussion of "Oh Silly Mio" and more!
Join Joey, Nathan, and Kelly for the thirty first episode of the "Animanicast!" A podcast dedicated to the classic 90's cartoon show Animaniacs! Today episode 31 of Animaniacs is discussed with segments: "Oh Silly Mio," "Puttin' on the Blitz," and "The Great Wakkorotti: The Summer Concert."
---
---
        
---
Animaniacs S01E31 O Silly Mio/Puttin' on the Blitz/The Great Wakkorotti: The Summer Concert
Each and every week, your hosts revisit an episode of Animaniacs in the order in which they first premiered. They discuss their favorite jokes, gags, and all the cultural references they can find! In the end, each episode is given a "Water Tower Rating." How many water towers will this episode get? This episode features the Warners going up against a loud opera singer, Rita and Runt running from Nazis, and the Great Wakkoroti returns!
"Oh Silly Mio"
In the first cartoon, the Warners are enjoying their new stained glass window until it is shattered by the voice of a nearby opera singer. She won't apologize to them or sing softer, so of course you know this means Warners!
Joey, Nathan and Kellly discuss a few of the cultural references and their favorite moments of this nice, yet slightly repetitive cartoon.
"Puttin' on the Blitz"
Rita and Runt are in Nazi occupied Poland this time. They end up helping a little girl escape the Nazis in a slightly dramatic turn for the pair.
The hosts discuss how they appreciated this cartoon even though it wasn't necessarily the funniest Rita and Runt cartoon to date.
"The Great Wakkoroti"
The Great Wakkoroti returns and "sings" "The Summer Concert"
The hosts discuss some more memories of these segments and whether or not they still enjoy them.
Water Tower Rating and ."oll Results
Finally it's time for Kelly, Nathan, and Joey share their rating of today's episode. They then give their thoughts on last week's poll.
Contact us
First, you can send an email to [email protected]
Then you can follow us on twitter.com/animanicast
Finally, you can like us on Facebook.com/animanicast
Different ways to support the show!
If you'd like to support our show, first make sure to subscribe with your favorite podcast catcher. Don't forget to also leave a five-star positive review for us on iTunes, it really helps! Finally, make sure you tell a friend about the show!
If you would like to help fund the show and get some really cool hand prepared decals in the process, click HERE!
Are you interested in getting your own ANIMANICAST SHIRT? They're in stock now at TeePublic! Get yours HERE.
Cover art by @jedishua | Intro Music performed by Kontra5t
---
About The Animanicast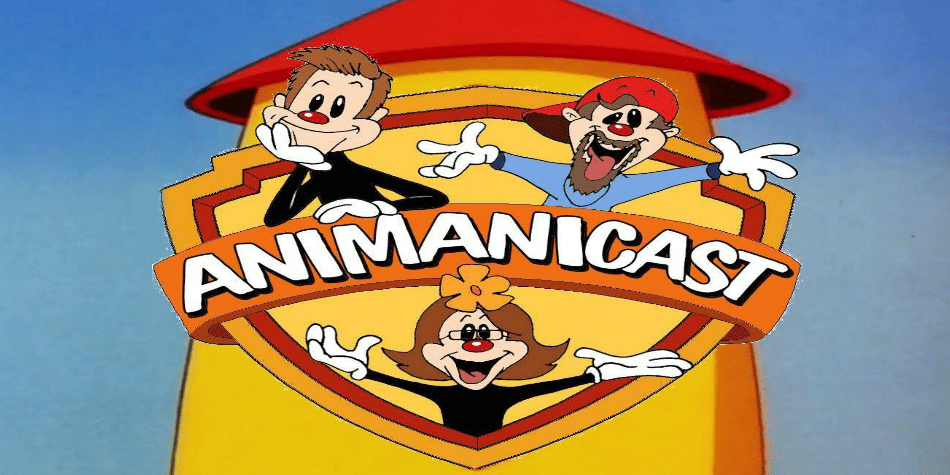 The Animanicast is a podcast dedicated to the classic animated television series Animaniacs. Join your hosts Joey, Nathan and Kelly as they revisit each episode in the order in which they were released. They'll discuss their favorite moments, jokes, characters as well as their memories of first watching the episode. Pop cultural references are also discussed in detail. (You might just learn some cool facts!) In the end, each episode receives a "Water Tower Rating" from the hosts. Cue up an episode of Animaniacs on Netflix or on DVD and then listen to the Animanicast to keep the fun going!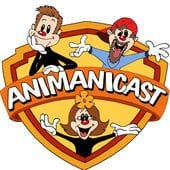 The Animanicast is a podcast dedicated to the classic animated television series Animaniacs. Join your hosts Joey, Nathan and Kelly as they revisit each episode in the order in which they were released. They'll discuss their favorite moments, jokes, characters as well as their memories of first watching the episode. Pop cultural references are also discussed in detail. (You might just learn some cool facts!) In the end, each episode receives a "Water Tower Rating" from the hosts. Cue up an episode of Animaniacs on DVD or Hulu and then listen to the Animanicast to keep the fun going! Cover art by @jedishua Intro Music performed by Kontra5t