It's time for Animanicast! With Joey, Nathan, Kelly and Maurice LaMarche! Listen to Maurice LaMarche's panel from Phoenix Comicon 2016!
Join Joey, Nathan, and Kelly for a special episode of the "Animanicast!" A podcast dedicated to the classic 90s cartoon show Animaniacs! In this episode, they listen and reflect upon Maurice LaMarche's panel at Phoenix Comicon 2016!
---
                        
---
---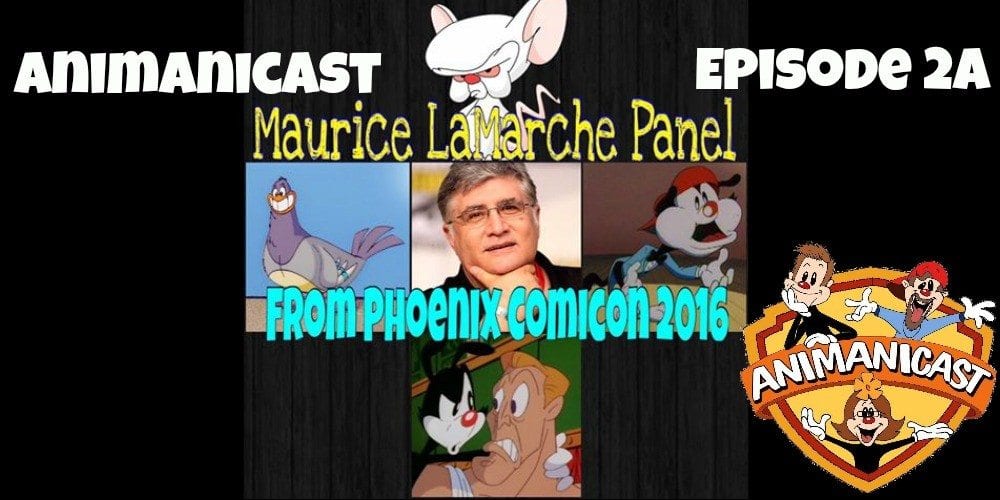 Maurice LaMarche Panel
In part one of the Animanicast Phoenix  Comic Con 2016 coverage, the gang shared a panel from the voice of Wacko himself, Jess Harnell. Now in part two, it's time to meet the voice of the Brain!
He's the voice of the Brain, Squit the Goodfeather, and Michelangelo in Animaniacs. But, that's not all! You may also be familiar with Maurice LaMarche from his work on "The RealGhostbusters," "Inspector Gadget," "The Critic," "Futurama," and many more!
Listen to audio of Maurice LaMarche's panel, recorded from 2016 Phoenix Comic Con! You'll hear some great stories about his experiences with voice acting throughout the years. He even treats the audience to some of his most famous voices. You'll also hear his idea for what a "Pinky and the Brain" movie could look like.
---
About The Animanicast

The Animanicast is a podcast dedicated to the classic animated television series Animaniacs. Join your hosts Joey, Nathan and Kelly as they revisit each episode in the order in which they were released. They'll discuss their favorite moments, jokes, characters. They will also share their memories of first watching the episode. Pop-culture references are also discussed. You may just learn some cool facts!

Each episode receives a "Water Tower Rating" from the hosts. Cue up an episode of Animaniacs on Netflix or on DVD and then listen to the Animanicast to keep the fun going!

Cover art by @jedishua | Intro Music performed by Kontra5t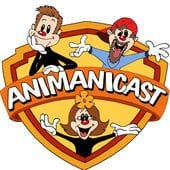 The Animanicast is a podcast dedicated to the classic animated television series Animaniacs. Join your hosts Joey, Nathan and Kelly as they revisit each episode in the order in which they were released. They'll discuss their favorite moments, jokes, characters as well as their memories of first watching the episode. Pop cultural references are also discussed in detail. (You might just learn some cool facts!) In the end, each episode receives a "Water Tower Rating" from the hosts. Cue up an episode of Animaniacs on DVD or Hulu and then listen to the Animanicast to keep the fun going! Cover art by @jedishua Intro Music performed by Kontra5t