It's time once again for the Animanicast! Here's episode twenty-nine with a discussion of "Draculee, Draculaa" and "Phranken-Runt"
Join Joey, Nathan, and Kelly for the twenty-ninth episode of the "Animanicast!" A podcast dedicated to the classic 90's cartoon show Animaniacs! Today episode 29 of Animaniacs is discussed with segments: "Draculee, Draculaa" and "Phranken-Runt"
---
---
        
---
Animaniacs S01E29 "Draculee, Draculaa" "Phranken-Runt"
Each and every week, your hosts revisit an episode of Animaniacs in the order in which they first premiered. They discuss their favorite jokes, gags, and all the cultural references they can find! In the end, each episode is given a "Water Tower Rating." How many water towers will this episode get? This spooky 29th episode features the Warners visiting Dracula and ends with a musical retelling of Frankenstein!
"Draculee, Draculaa"
In the first cartoon, the Warners try to get to Pennsylvania  to visit their ancestors, whom Yakko assumes must be pencils. Instead they end up in Transylvania and stop by Dracula's castle.  Dracula welcomes them in since he is very eager for the chance to suck Dot's blood. He soon finds out that he should never have let the Warners into his house when they proceed to drive him batty.
Joey, Nathan, and Kelly discuss many cultural references and favorite gags in this cartoon.
Dot proclaims at one point in this cartoon that she thinks she looks like Sheena Easton. Joey plays a sample from one of her songs, but none of the hosts remember Sheena Easton having weird things in her hair.
This episode was written 25 years ago by John P. McCann. You can read more about how it was picked up at his blog HERE.
Joey also shares some feedback from Paul Rugg who followed up regarding the elimination of "You Risk Your Life" in the Netflix feed of Animaniacs and how this might affect whether or not Freakazoid is ever seen on Netflix.
"Phranken-Runt"
In the next cartoon Rita and Runt find themselves trapped in a castle in Transylvania. While there, Dr. Phrankenstein tries to put Runt's brain into her own monster dog. Lots of catchy tunes and gags are featured and discussed in this cartoon.
Dr. Phrankenstein is a caricature of the late,great Madeline Khan. The hosts discuss her performances in "Blazing Saddles," "Young Frankenstein." and "An American Tale."
Water Tower Rating and Poll Results
Finally it's time for Kelly, Nathan, and Joey share their rating of today's episode. They then give their thoughts on last week's poll.
Contact us
First, you can send an email to [email protected]
Then you can follow us on twitter.com/animanicast
Finally, you can like us on Facebook.com/animanicast
Different ways to support the show!
If you'd like to support our show, first make sure to subscribe with your favorite podcast catcher. Don't forget to also leave a five-star positive review for us on iTunes, it really helps! Finally, make sure you tell a friend about the show!
If you would like to help fund the show and get some really cool hand prepared decals in the process, click HERE!
Are you interested in getting your own ANIMANICAST SHIRT? They're in stock now at TeePublic! Get yours HERE.
Cover art by @jedishua | Intro Music performed by Kontra5t
---
About The Animanicast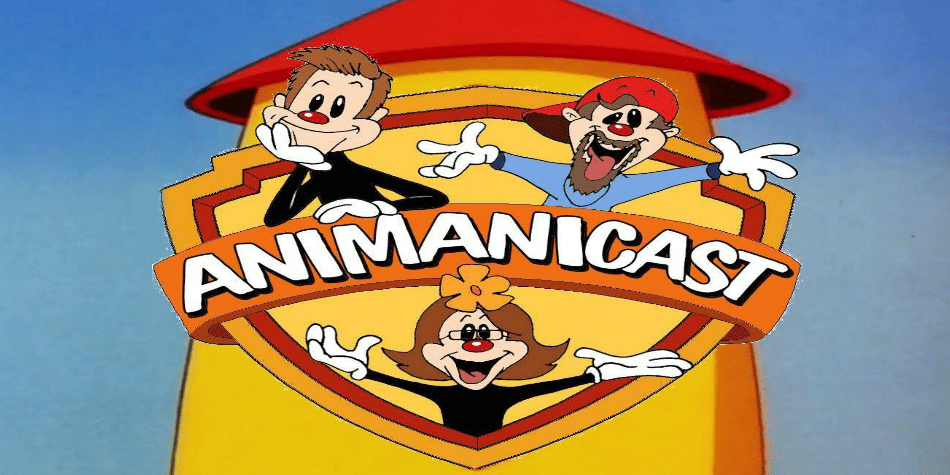 The Animanicast is a podcast dedicated to the classic animated television series Animaniacs. Join your hosts Joey, Nathan and Kelly as they revisit each episode in the order in which they were released. They'll discuss their favorite moments, jokes, characters as well as their memories of first watching the episode. Pop cultural references are also discussed in detail. (You might just learn some cool facts!) In the end, each episode receives a "Water Tower Rating" from the hosts. Cue up an episode of Animaniacs on Netflix or on DVD and then listen to the Animanicast to keep the fun going!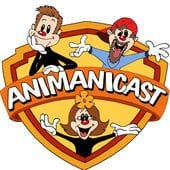 The Animanicast is a podcast dedicated to the classic animated television series Animaniacs. Join your hosts Joey, Nathan and Kelly as they revisit each episode in the order in which they were released. They'll discuss their favorite moments, jokes, characters as well as their memories of first watching the episode. Pop cultural references are also discussed in detail. (You might just learn some cool facts!) In the end, each episode receives a "Water Tower Rating" from the hosts. Cue up an episode of Animaniacs on DVD or Hulu and then listen to the Animanicast to keep the fun going! Cover art by @jedishua Intro Music performed by Kontra5t