It's time once again for the Animanicast! Here's episode twenty-three with "Be Careful What You Eat" "Up the Crazy River" and "Ta Da Dump…"
Join Joey, Nathan, and Kelly for the twenty-third episode of the "Animanicast!" A podcast dedicated to the classic 90s cartoon show Animaniacs! Today episode 23 of Animaniacs  is discussed with segments: "Be Careful What You Eat", "Up the Crazy River" and "Ta Da Dump, Ta Da Dump, Ta Da Dump Dump Dump!"
---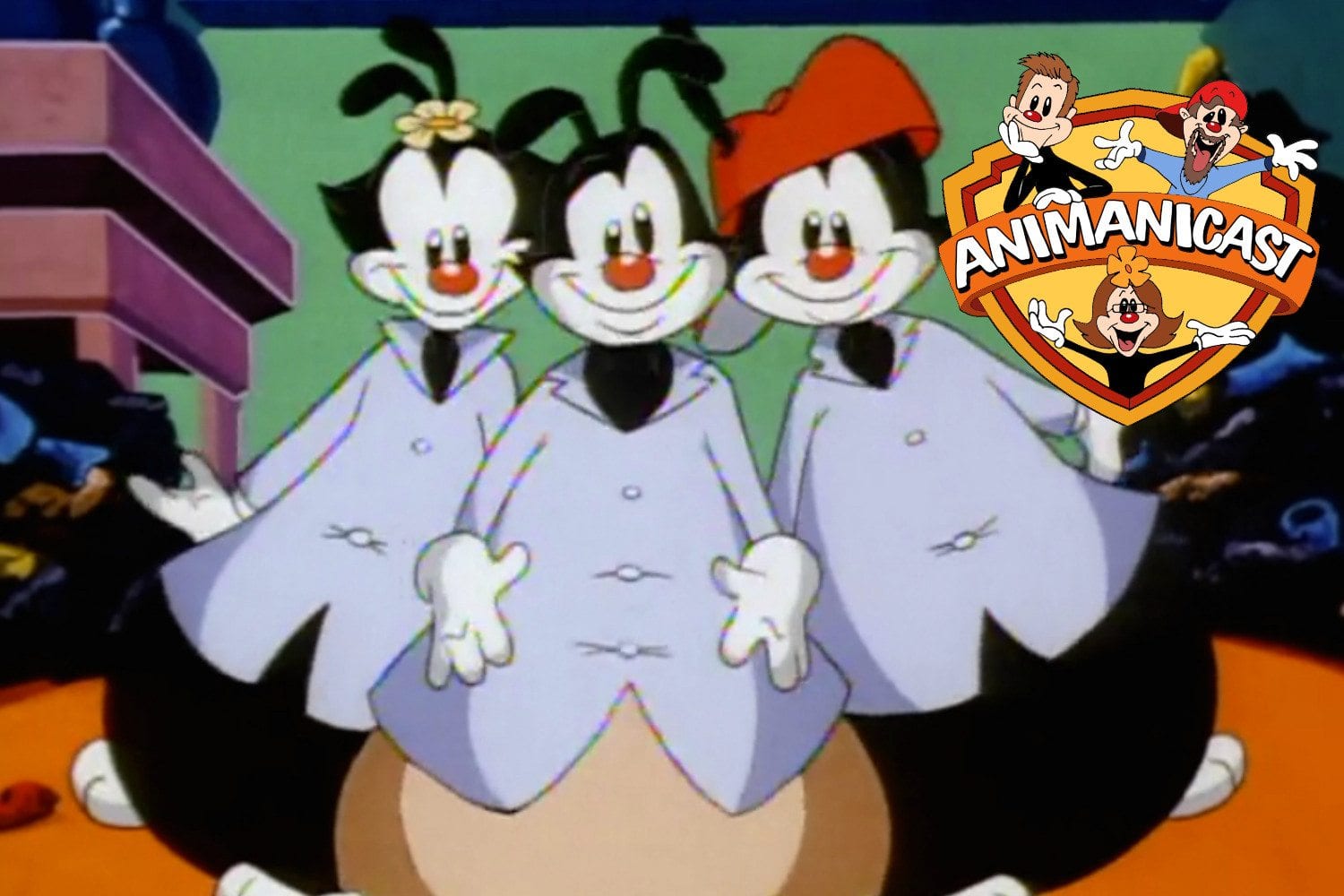 ---
---
        
---
Animaniacs S01E23 "Be Careful What You Eat" "Up the Crazy River" and "Ta Da Dump.."
Each and every week, your hosts revisit an episode of the series in the order in which they first premiered. They discuss their favorite jokes, gags, and discuss all the cultural references they can find! In the end, each episode is given a "Water Tower Rating" by the hosts. How many water towers will this episode get?
"Be Careful What You Eat"
The Warner siblings visit the grocery store and decide to buy some ice cream. They look at the ingredients and then sing a catchy tune that lists off all the ingredients.
Your hosts discuss the variant verses of the song and their memories of this song. Some connections to Tom Lehrer's "Elements Song" are made.
"Up the Crazy River"
Mindy and Buttons are in the Amazon rainforest! Mindy escapes (again) and it is up to Buttons to not only rescue Mindy, but save the rainforest as well!
Connections to Roger Rabbit are made once again as well as to Disney's Jungle Cruise.
"Ta Da Dump, Ta Da Dump, Ta Da Dump Dump Dump!"
 The Goodfeathers try again to get a good meal but fail with painful results. Bobby however has an idea! He leads Pesto and Squit to a trash barge to get some food. Unfortunately, Pesto gets caught in a plastic can holder and Bobby and Squit must instead find a way to get him out!
The environmental message of this cartoon and episode is discussed. Favorite moments of the cartoon are shared as well. There's also a few obscure references to famous swimmers from the past!
Contest Results!
Listeners that sent in iTunes reviews were given a chance to win a set of Animaniacs decals! The first reviewers to contact us after the show went up on the feed have done so. Congratulations to "swampy19" and "hryptr!"
Contact us
First, you can send an email to [email protected]
Then you can follow us on twitter.com/animanicast
Finally, you can like us on Facebook.com/animanicast
Different ways to support the show!
If you'd like to support our show, first make sure to subscribe with your favorite podcast catcher. Then leave a five-star positive review for us on iTunes, it really helps! Finally, if you want to help fund the show and get some really cool hand prepared decals in the process click HERE!
Are you interested in getting your own ANIMANICAST SHIRT? They're in stock now at TeePublic! Get yours HERE.
Cover art by @jedishua | Intro Music performed by Kontra5t
---
About The Animanicast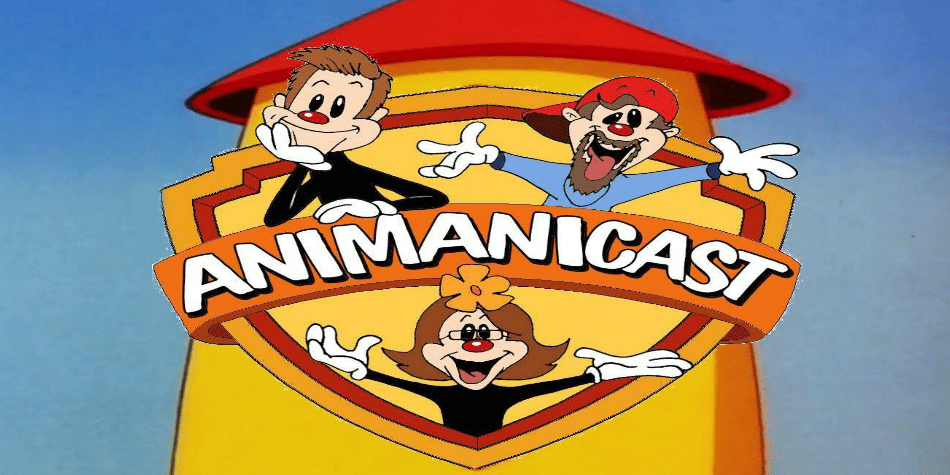 The Animanicast is a podcast dedicated to the classic animated television series Animaniacs. Join your hosts Joey, Nathan and Kelly as they revisit each episode in the order in which they were released. They'll discuss their favorite moments, jokes, characters as well as their memories of first watching the episode. Pop cultural references are also discussed in detail. (You might just learn some cool facts!) In the end, each episode receives a "Water Tower Rating" from the hosts. Cue up an episode of Animaniacs on Netflix or on DVD and then listen to the Animanicast to keep the fun going!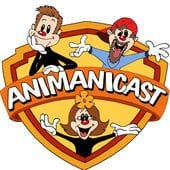 The Animanicast is a podcast dedicated to the classic animated television series Animaniacs. Join your hosts Joey, Nathan and Kelly as they revisit each episode in the order in which they were released. They'll discuss their favorite moments, jokes, characters as well as their memories of first watching the episode. Pop cultural references are also discussed in detail. (You might just learn some cool facts!) In the end, each episode receives a "Water Tower Rating" from the hosts. Cue up an episode of Animaniacs on DVD or Hulu and then listen to the Animanicast to keep the fun going! Cover art by @jedishua Intro Music performed by Kontra5t